eCommerce Shipping Trends
The Beginner's Guide To eCommerce Shipping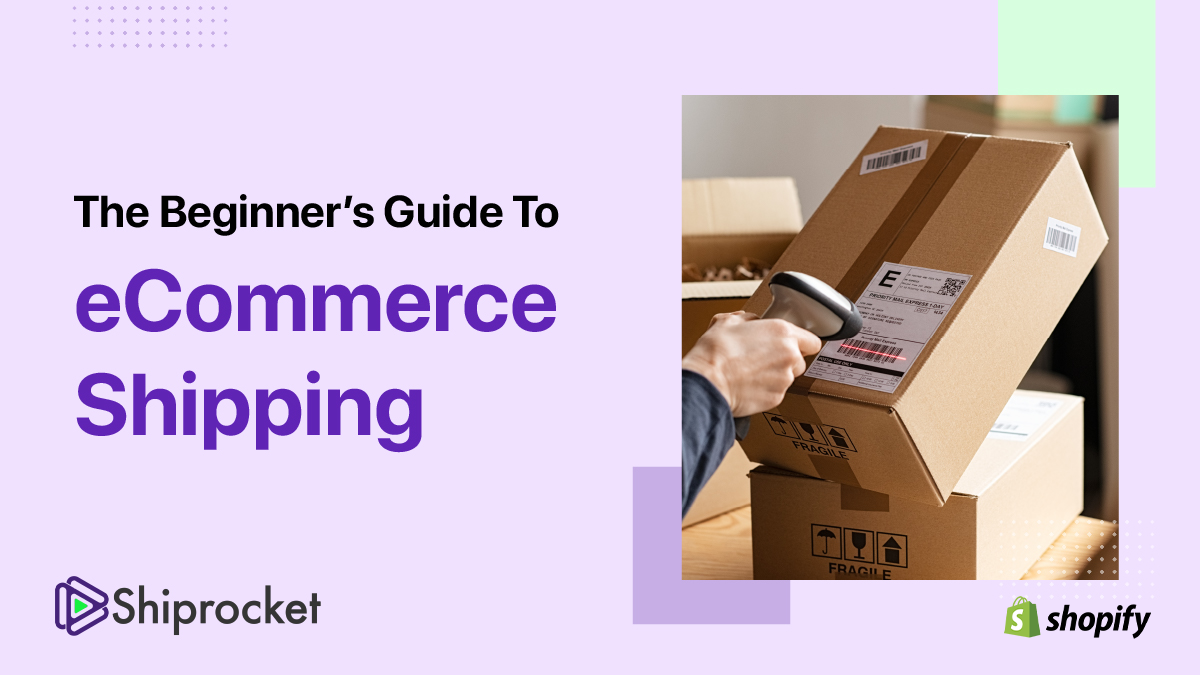 If you're selling goods through the internet, you also need to make your goods reach your customers. That's where shipping starts playing a huge role. Business owners put in a lot of effort in making sure that customers have a good experience while buying goods from them. You design the whole experience for your customers to feel special and the main goal is to leave your customers extremely happy.
However, when it comes to shipping, it almost feels like you are handing over your brand's responsibility to a complete stranger. Shipping is the key part of your business, as it is that part of your business where the customer gets to witness your product. And then further gets to use it.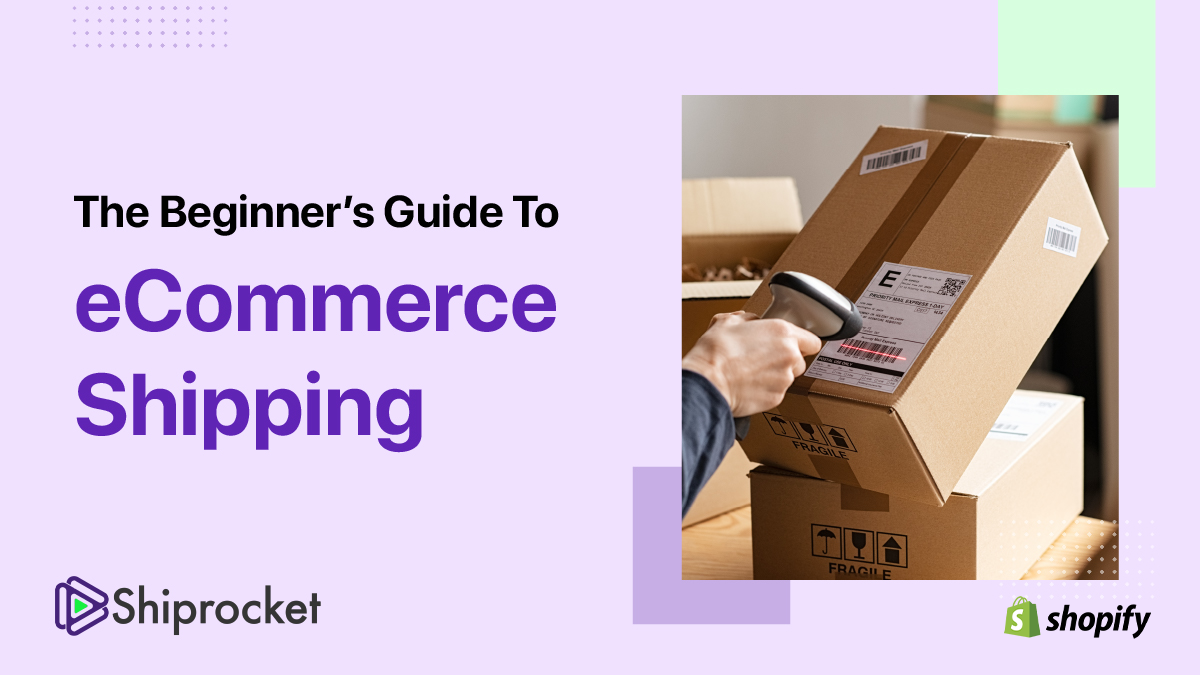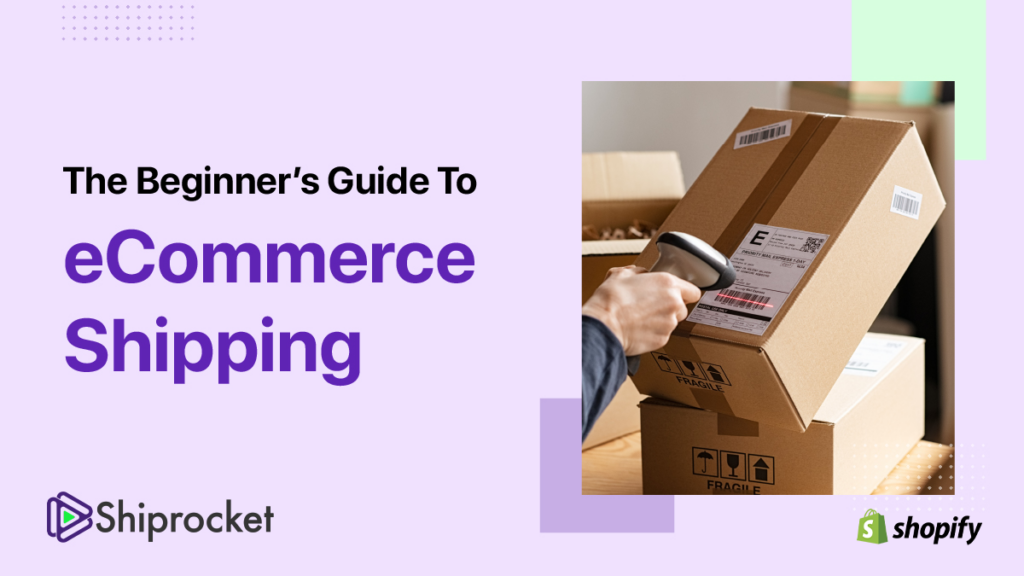 From pricing, packing, tracking and insurance, to shipping carriers, returns, profitability and more, we break down and guide you through the basics of eCommerce shipping.
What Is eCommerce?
eCommerce is the selling of goods or services on the internet. It is also known as online retail or e-taling or online shopping. The goods and services are sold on an eCommerce website or an app. It also involves paying online for the goods and services along with the transfer of money and data.
There are many types of eCommerce businesses- business-to-consumer (B2C) and business-to-business (B2B). There's also consumer-to-consumer (C2C) eCommerce, which takes place on online platforms where individuals sell items directly to each other.
eCommerce isn't just useful for big businesses. It also enables small and medium businesses to reach larger markets and more customers. Also, year after year eCommerce is becoming an even bigger player in the retail industry in terms of growing sales.
What Is eCommerce Shipping?
Shipping is one of the most important part of the eCommerce business as it transports goods bought from one place to another. It goes around taking the products from the seller and delivering it to the customer. After the digital transaction, it ensures the physical transfer of goods.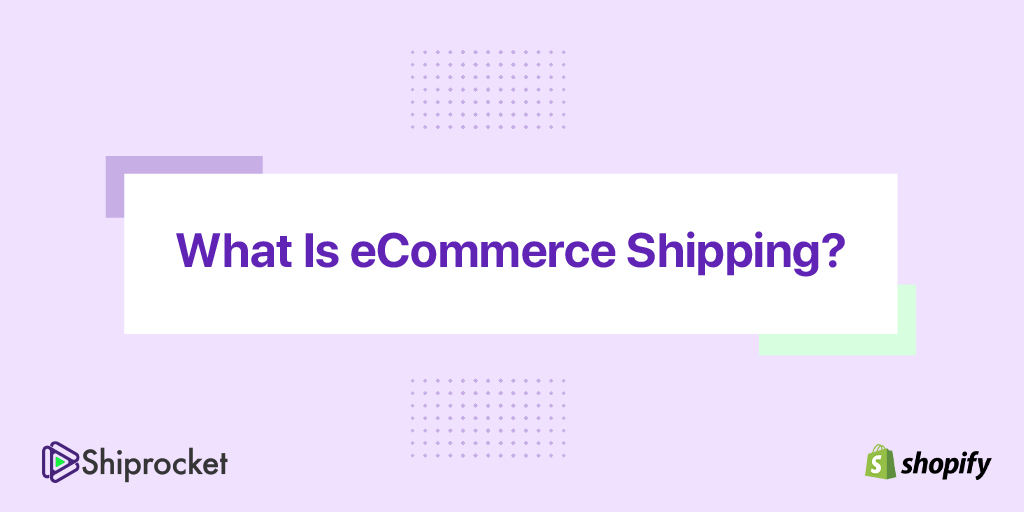 To ship orders successfully it is essential that the businesses have a good shipping strategy and a good working relationship with their carrier. However, eCommerce shipping is far more complex than just sending something via post.
It involves inventory management, packing, budgeting, timing, working with a carrier, returns, exchanges and more.
What's the difference between domestic and international shipping?
Shipping can be domestic: within your own country, or international: across borders to other countries and economic zones. When you launch a webshop you can choose to ship domestically, internationally or both.
International shipping has an added level of complexity – a parcel has to pass through customs when it leaves a country, and it must pass through customs again to enter the destination country. This can result in more administrative requirements, paperwork and costs. Learn more with our eCommerce international shipping guide.
It is also integral to choose a trusted eCommerce platform that various brands rely on and gives an easy shopping experience to your customers. You can choose Shopify. Shopify is certified Level 1 PCI DSS compliant. It meets all the six categories of PCI standards to include a secure network, vulnerability management program and regular monitoring and testing of networks.

Shopify can also be easily integrated with Shikprocket & here's how-
Shopify is one of the most popular eCommerce platforms. Here, we show you how to integrate Shiprocket with your Shopify account. These are the three main synchronizations that you receive when you connect Shopify with your Shiprocket account.
Automatic Order Sync – Integrating Shopify with the Shiprocket panel allows you to automatically sync all the Pending Orders from the Shopify panel into the system.
Automatic Status Sync – For the Shopify orders that are processed via the Shiprocket panel, the status will automatically be updated on the Shopify channel.
Catalog & Inventory Sync – All the active products on the Shopify panel, will automatically be fetched into the system, where you can manage your inventory.
How To Start Shipping?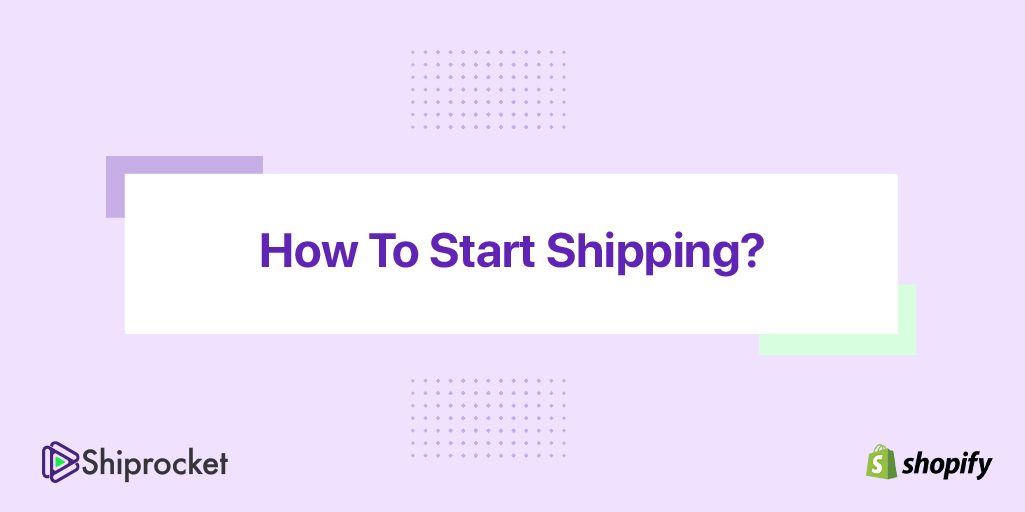 Create your shipping strategy.
Research shipping carriers and their services.
Understand shipping costs and delivery costs.
Packaging, packing and labelling.
Streamline your returns, exchanges and refunds.
Start shipping and improve as you go.
Shiprocket is a complete customer experience platform for SMEs, D2C retailers and social sellers. Deliver across 29000+ pin codes and 220+ countries at 3X faster speed. You can now grow your eCommerce business and reduce costs.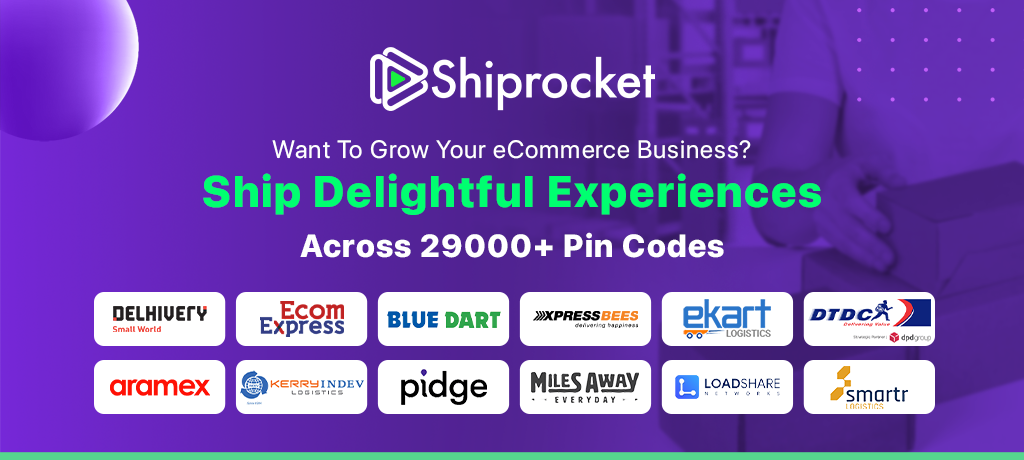 Calculate Your Shipping Costs Now