eCommerce Exports
How To Sell Artificial Jewelry Online: All You Need To Know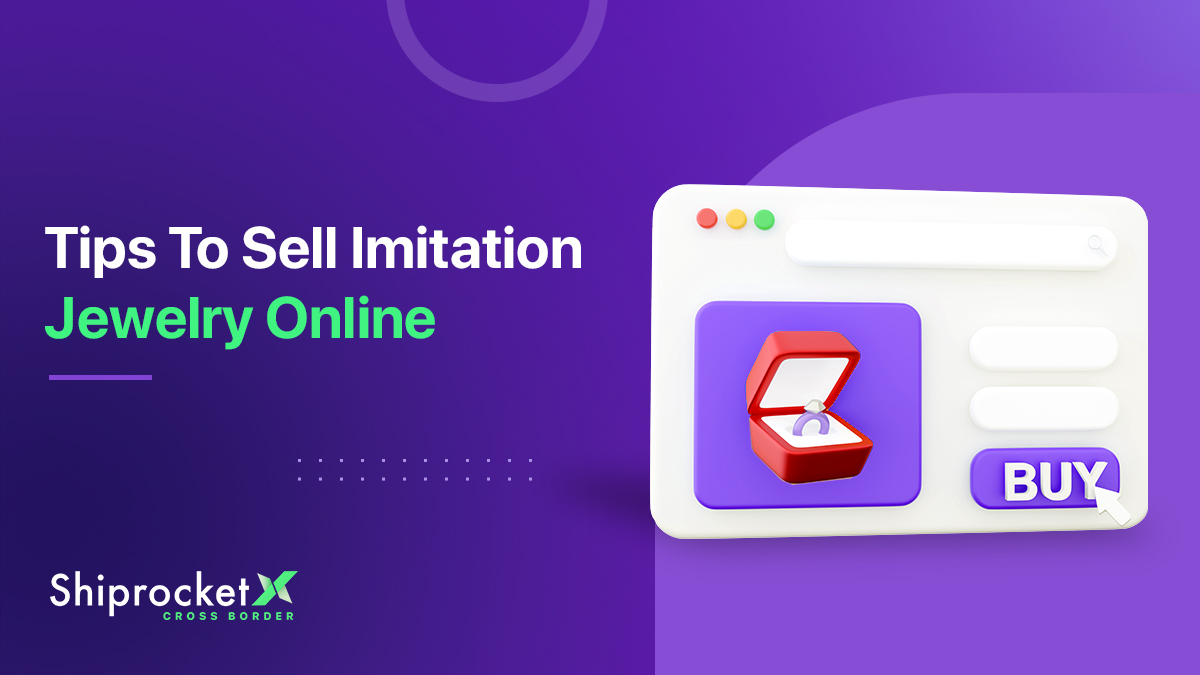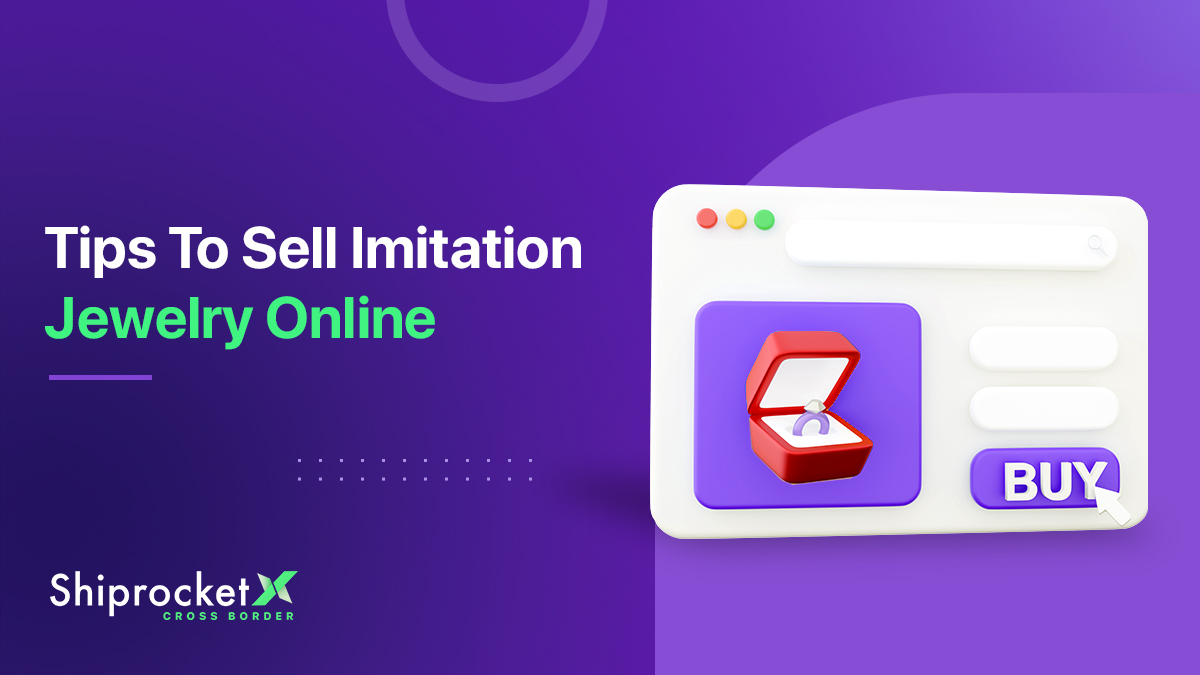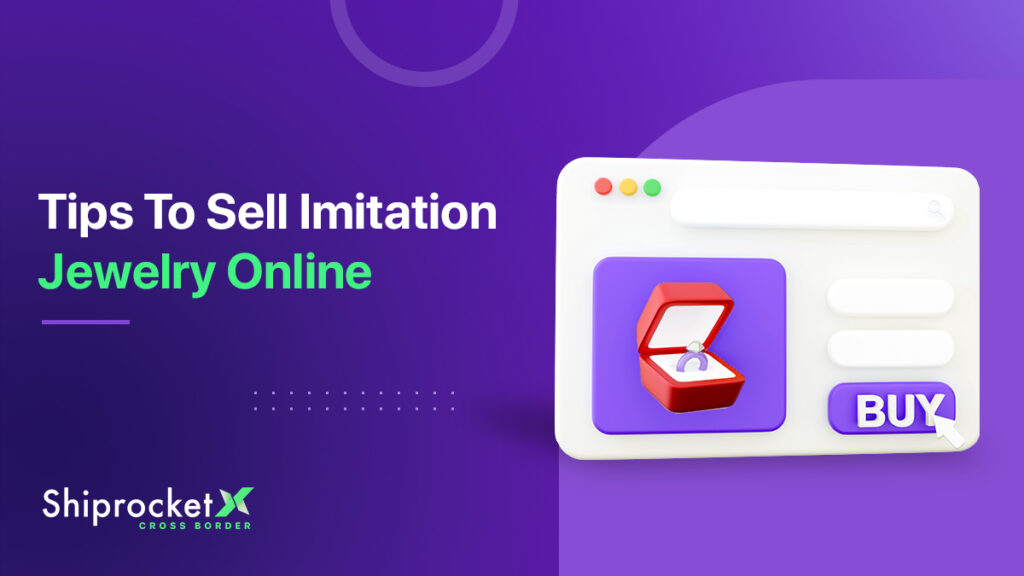 What Is Imitation Jewelry?
Any jewelry made of jewels and metals that are low-cost, such as brass, nickel, sterling silver, steel, silver, or gold water, are categorized as imitation jewelry. Imitation jewelry became a thing when people started resorting to options that could be both about looking stylish and still sit in their budgets. And with everyone wanting to accessorize themselves with something or the other to look good, artificial jewelry is the next big accessory after watches and shoes.
Trivia: Jewelry market across the globe is expected to reach USD 60 Billion by 2027!
Why Is The Demand For Imitation Jewelry Increasing?
Jewelry is a universal accessory, irrespective of race, religions, ages, and even genders. Amongst all kinds of artificial jewelry, the likes of necklaces and chains, earrings, rings, bracelets, cufflinks and studs gain more demand than others.
Let's see why imitation jewelry tops the minds of fashion than costume jewelry:
Surge In Gold, Silver Pricings
The industry has a fragmented supply of costume jewelry raw materials, which is again a huge constraint for industry dealers.
Due to the surge in costs of gold and silver, the demand for real jewelry has dropped drastically in the last couple of years. This is primarily due to a fragmented supply chain of raw materials and unavailability of skilled craftsmen, both of which are crucial to deliver exceptional quality at minimal costs.
Aggressive Celebrity Endorsements
With changing fashion trends comes newer advertising strategies. Imitation jewelry dealers with larger capitals to work with have now collaborated with celebrities to endorse their product range. It is no new news that celebrity endorsements are what sets trends for longer periods, and the surge in demand for imitation jewelry also is one of them.
Creative Packaging And Social Media
In the times of social media, emerging fashion influencers focus more on packaging of the products than the product itself. Coincidentally, imitation jewelry comes in creative packaging which is an eye catcher all by itself. Most people buy products solely based on the look and feel of their packaging.
Unified Fashion Trend
Jewelry is proving to be a gender neutral accessory, and imitation jewelry has been a latest addition to men's fashion as well. From piercings to chains and rings, costume jewelry has made it to the dressers of not just male models but to the entire generation.
Skincare Awareness
In more scenarios than one, there are cases of skin allergies and adverse reactions to precious metals like gold and silver while adoring jewelry. Imitation jewelry is the only option for people with metallic allergies, which further increases the overall demand.
How To Sell Imitation Jewelry Online?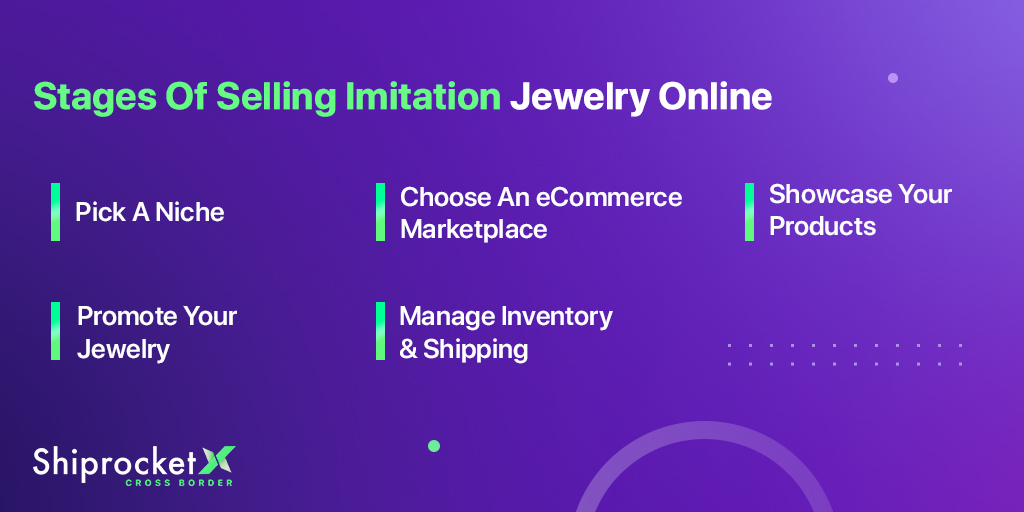 If you're a seller/home business owner looking to start an online ecommerce jewelry brand, here are a few steps outlined to help you sell artificial jewelry online:
Choose a niche of demand
The jewelry market is a huge place to get started. In order to target a specific niche, you need to know where the demand lies. Usually people in the age group 15-40 are most likely to opt for imitation jewelry in lieu with the fashion trend.
Choose An eCommerce Marketplace
While brick and mortar stores are always a first option, the increasing number of online buyers says otherwise. Internet visibility is one of the easiest ways for buyers to access brands and create demand for the products. Hence, get your products displayed on an eCommerce site to create more sales opportunities, especially if you're selling on international borders.
Promote Your Jewels
In times of competitive marketing, the look of your products aren't enough to entice your customers. Creative packaging, promotion by social media influencers and celebrity endorsements can help your customer reach double by a huge count.
Seamless Inventory Management & Shipping
The endgame for your jewelry business is always in the post purchase experience. If your products are not in good condition and shape by the time it reaches the customer, no amount of promotion could help recover for it. To ensure this, you can choose a reliable shipping partner that not just enables seamless international deliveries, but also facilitates security claims in case your customer rejects the product.


How To Ship Imitation Jewelry Across Borders?
Jewelry is one of those product categories that are smaller in size and delicate in structure. Before getting imitation jewelry shipped in longer transits, it is important to take note of a few things:
Stringent Quality Check
It is crucial to ensure your products have had a quality check before it's packed, since jewelry is a fragile accessory, and if it is coarse from inside, it is prone to breakage more than others.
Secure Packaging
Use bubble wrap packaging for your imitation jewelry. Bubble wrap provides a higher resistance and thus a better protection from shock, vibration, and damage than tissue or foam cushioning type of packaging.
Verify Delivery Addresses
Jewelry moving back and forth over long distances increases the risk of breakage or damage. To prevent this, check with the delivery address and confirm the order before getting it shipped across the world.

Conclusion: Imitation Jewelry Is The New Export Trend
Imitation jewelry stands among the top five exports from Indian shores to foreign borders, and this trend is here to stay. If you're new into the business and looking for exposure to global shores, the best way to do so is partner with a shipping company that not just helps you ship orders, but also helps make eCommerce website integrations for your orders, enables unified tracking for multiple carriers at the same time, and has a security cover in place for deliveries gone wrong.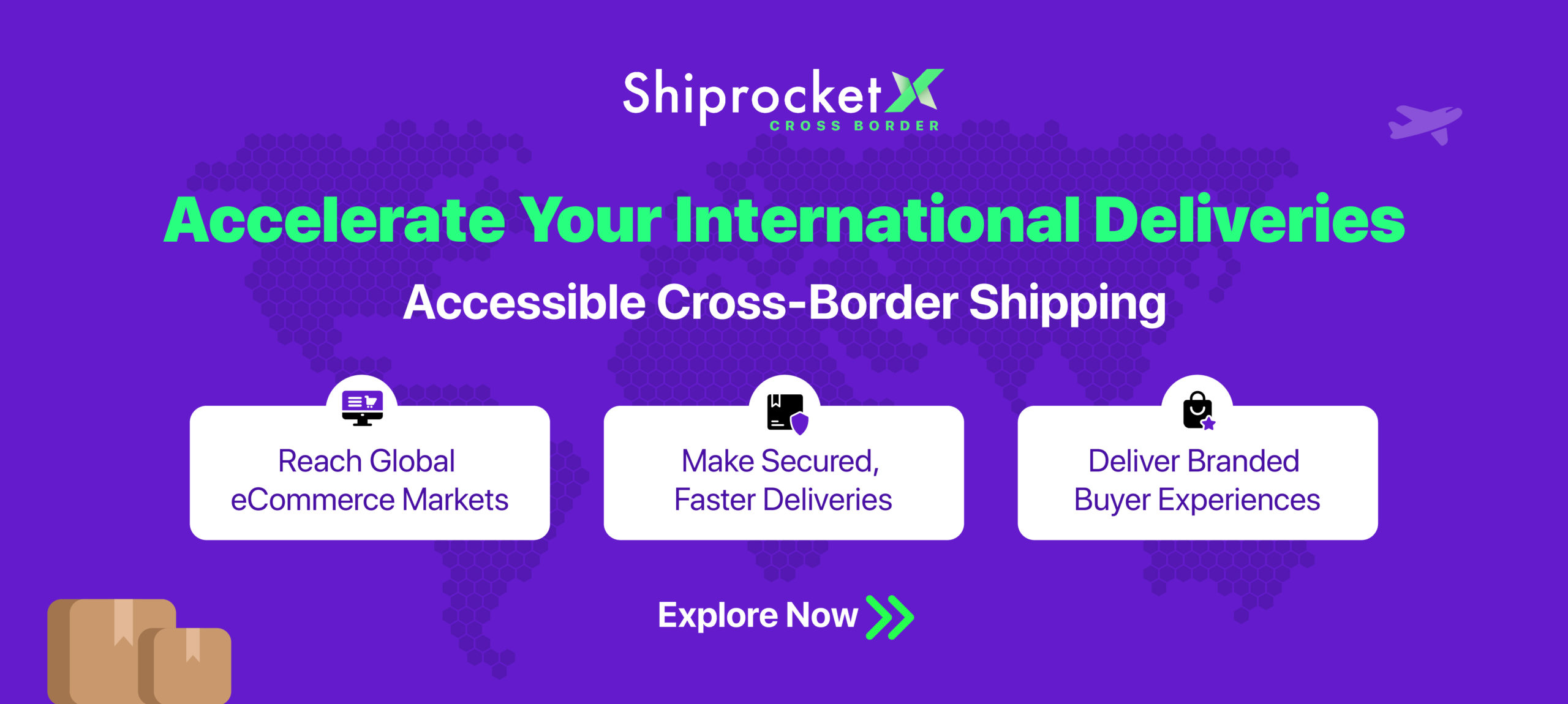 Calculate Your Shipping Costs Now