Social Shopping is both one of the oldest and the newest ways for eCommerce sellers to market and sell their products online.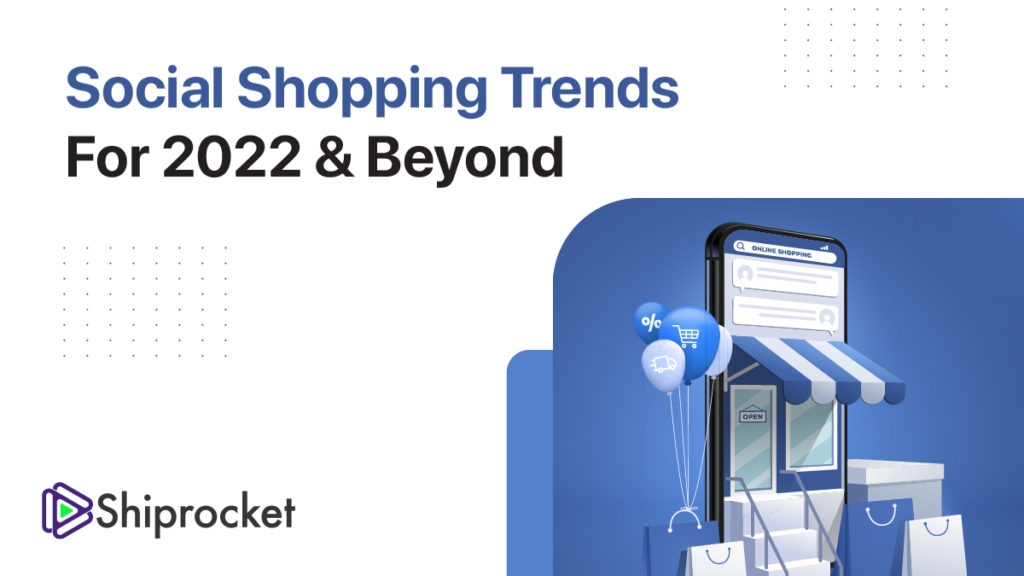 It is a returning trend equivalent to the parable of old wine in a new bottle. Its origin goes back to the time when marketing came into inception.
Let us understand all the aspects of social shopping and distinguish the 7 trends you must acknowledge for leveraging your eCommerce business in 2022.
What is Social Shopping?
The simplest way to define 'Social Shopping' is word-of-mouth publicity done amongst your near and dear ones. It is a trend that is been followed for a long time now. However, it never appeared in the limelight.
Now, with the right tools – mainly, with a dominating influence of social media, the meaning and significance of social shopping have evolved to an altogether different level.
"Social Shopping is a blend of eCommerce and social media."
Let us take an example to understand social shopping better. Neha purchased a watch from an Instagram store after her friend recommended the same to her. Satisfied with the product quality and the service of the online store, she recommended another friend to visit the same shop online. And the loop continues.
In simple words, it is the process of simplifying how customers buy a product online, increasing the effectiveness of social media ads for brands.
While earlier, the measure of word-of-mouth publicity was limited to family members and friends of an individual, the emergence of social media has significantly expanded this measure.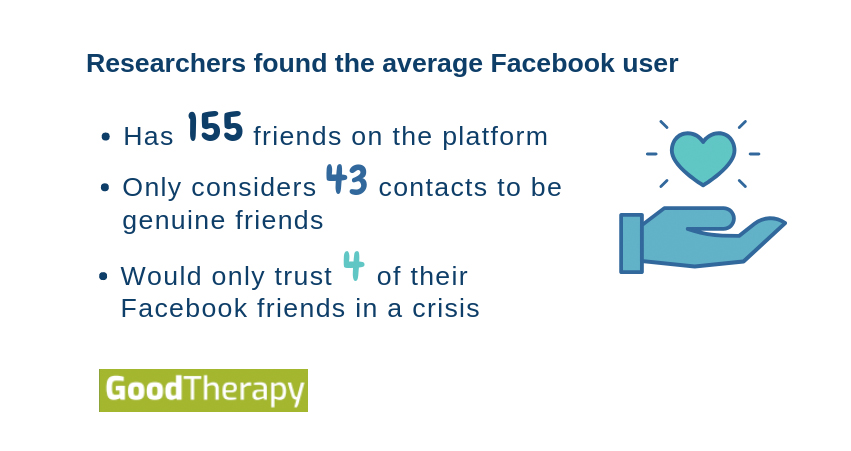 As per the data above shared by Good Therapy, every user considers one-fourth of their total friends on Facebook to be genuine and can trust 10% of those in a dire situation.
This data reflects that the social circle of a customer has considerably expanded, and his buying behavior is now influenced by people whom he may not meet every day but remains connected through social networking sites.
Hence, it is crucial for you as a seller to care about generating word-of-mouth publicity online for ensuring maximum sales of your products and, likewise, the growth of your business.
Why is Social Shopping Important for an eCommerce Business?
Social media is currently head-to-head with news media. Be it discussing the latest trends or comparing products – people are always talking about something on these platforms.
"Having a business presence on social channels is no more enough."
The excess of information and perpetual desire to search for something online has impacted the concentration levels of individuals. It takes seconds for them to change their purchase decision.
Buyers should be able to buy products through the app itself to shorten the time and process it takes to buy a product before they change their mind and make another jump.
You need to continuously up your game when it comes to creating innovative ways of grabbing attention of your customers, so that you can maximize your sales through social shopping.
An unfulfilling product experience can kill their desire to buy from your brand again. Besides, their adverse reactions on social channels can harm your reliability, compelling others to avoid your products as well.
Ultimately – it comes down to having an excellent social shopping strategy to drive sales and grow your eCommerce business.
Let us take a look at some important data to understand the significance of social shopping::
93% of consumers agree that online reviews have a strong influence on their purchase decision
83% of consumers significantly trust the recommendations of their family and friends
50% of people stated they would pay an extra amount for products that have received positive reviews online.
No customer wants to make the wrong purchase decision. Hence, you need to stay ahead of the game with the current trends of social shopping.
Top Social Shopping Trends in 2022
In-App Purchases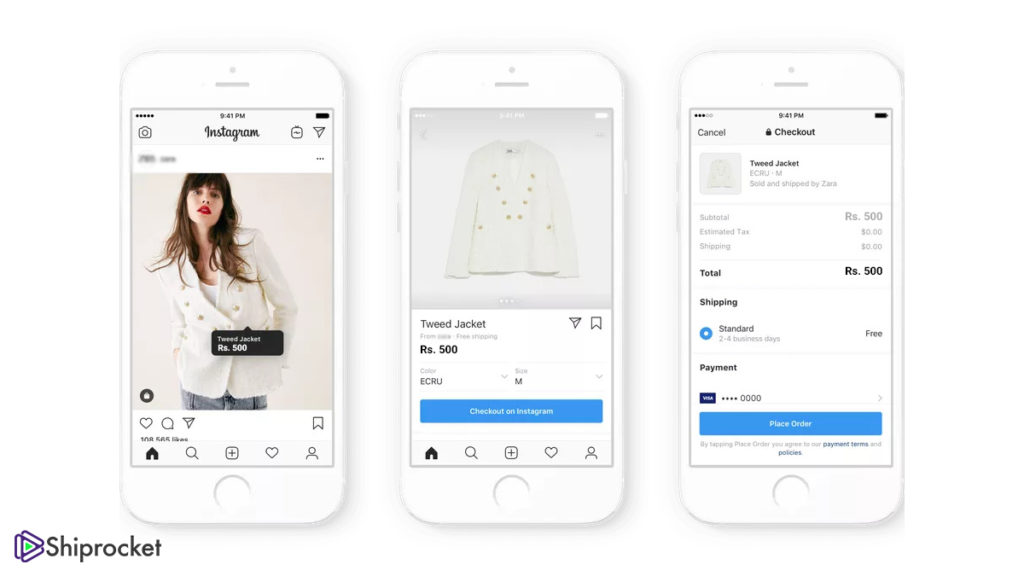 Long gone are the days when social networking sites were only used for sharing photos and videos. Today, social apps serve multiple purposes.
As per a report by Retail Dive, Instagram influences the purchase decision of nearly 75% of its users. This is a significant percentage as users prefer to buy products in-app only when they come across something enticing on the platform.
In-app purchases are saving users their time to buy a product and also increasing the number of impulse purchases.
All the leading brands understand the buying behavior of the customers as customers tend to change their minds in seconds. Hence, in-app purchasing is enabling them to make substantial sales.
Advanced Chatbots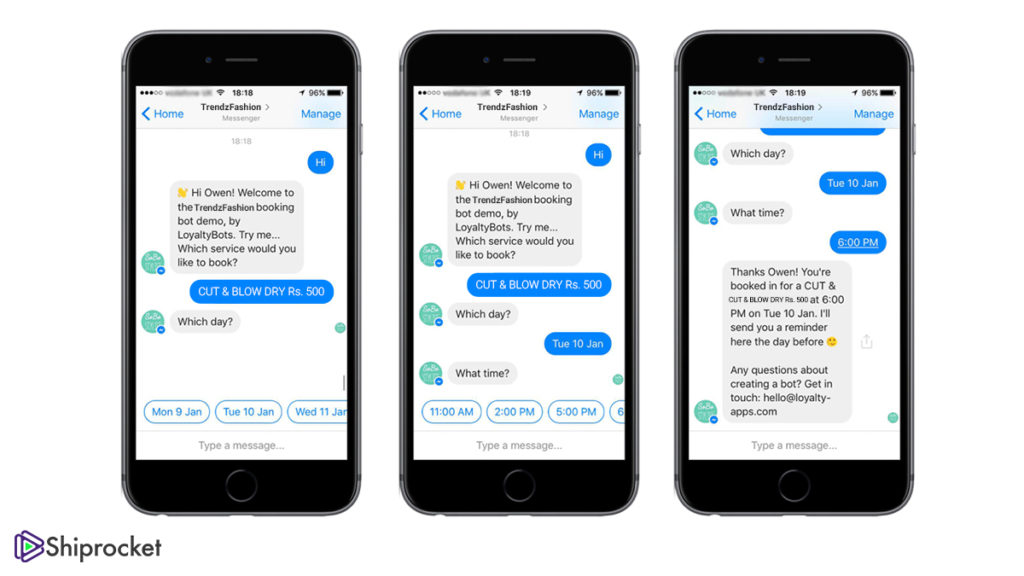 Chatbots have been long-existing, but their performance in turning visitors into customers was not enough. Human interaction has remained vital for serving customers.
As a result, a new wave of advanced chatbots has emerged in the market that are doing a lot more than replying to visitor queries with a simple yes or no.
The evolution of Artificial Intelligence has shaped chatbots considerably as the AI-interaction is now as natural as human interaction.
Identical to a dedicated social media person, these chatbots recommend products to the visitors based on their queries, which is proving useful as more than 55% of online shoppers return to a brand that suggests products.
It remains to be seen how fast chatbots replace social media persons across all scales of businesses, but for now – they are doing the heavy lifting in a surprisingly good way.
Messenger Marketing
Ads in Facebook Messenger have empowered its Messenger marketing. It has been some time since Ads were introduced in Facebook Messenger. However, eCommerce sellers have started capitalizing the facility – primarily for the following reasons:
1) The total active monthly users on FB Messenger scale to a massive 1.3 billion.
2) Ads do not require an opt-in process as they reach directly to the inbox of the users.
3) The open-rates of the ads is significantly high, at 98%.
Compared with email marketing – if done correctly, Messenger marketing holds more potential for reaching out to maximum users and, likewise, makes higher sales.
Augmented Reality
One of the most potent trends of social shopping in 2022 is the way brands are using augmented reality to draw customers towards their product and tempt them to make a purchase.
Be it Taco Bell with its Snapchat campaign turning users heads into a giant taco shell, or Warby Parker that allows you to try on glasses using your phone.
Brands are using AR tech in different ways to keep the social media users hooked on their social apps and websites and simultaneously do their branding via taking part in their campaigns – often compelling them to buy their products.
Personalized Quizzes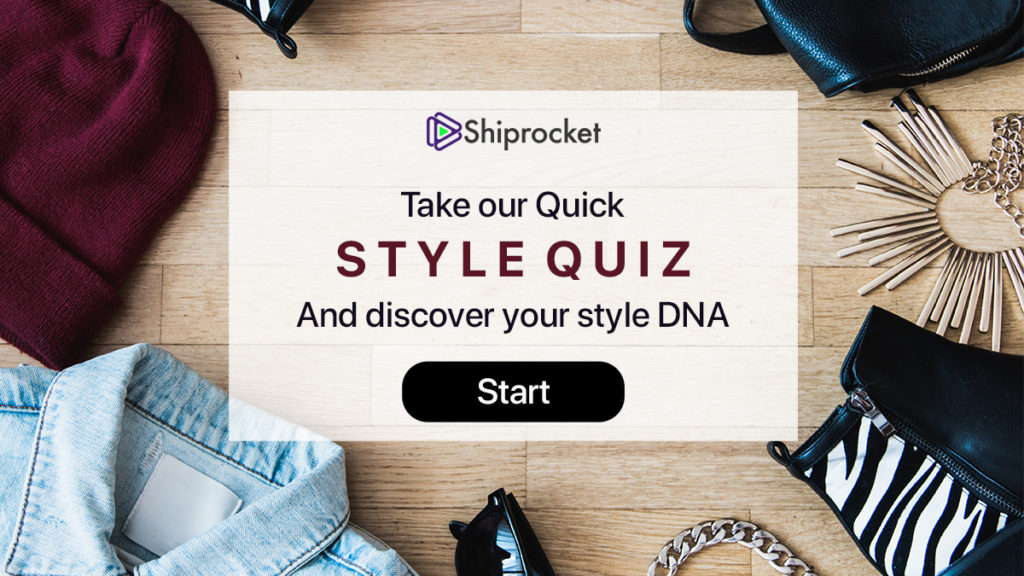 If you get a free meal – what will you likely eat? A pizza, burger, or a delightful leg piece?
It is very likely for everyone to answer such questions online as you see them on a pop-up, on your inbox, or a side-bar. Quizzes are a good pass time for a majority of Internet users, and hence, it is a robust way to market your product.
Various eCommerce brands are using quizzes as a way of piquing a user's interest and ultimately promoting their product effectively.
Especially for shopping brands – quizzes are personalizing the shopping experience of users and boasting significantly high conversion rates.
At first – personalized quizzes encourage users to distinguish their fashion, and once they answer all the questions, they are provided with product recommendations that perfectly fit their style.
Similar to chatbots, these quizzes are enhancing the engagement of the said audience as they get to determine the look that will satisfy them the most.
Besides, quizzes can be designed for all kinds of product categories and is a great (also – relatively cheap) way for you to market your products.
Ephemeral Content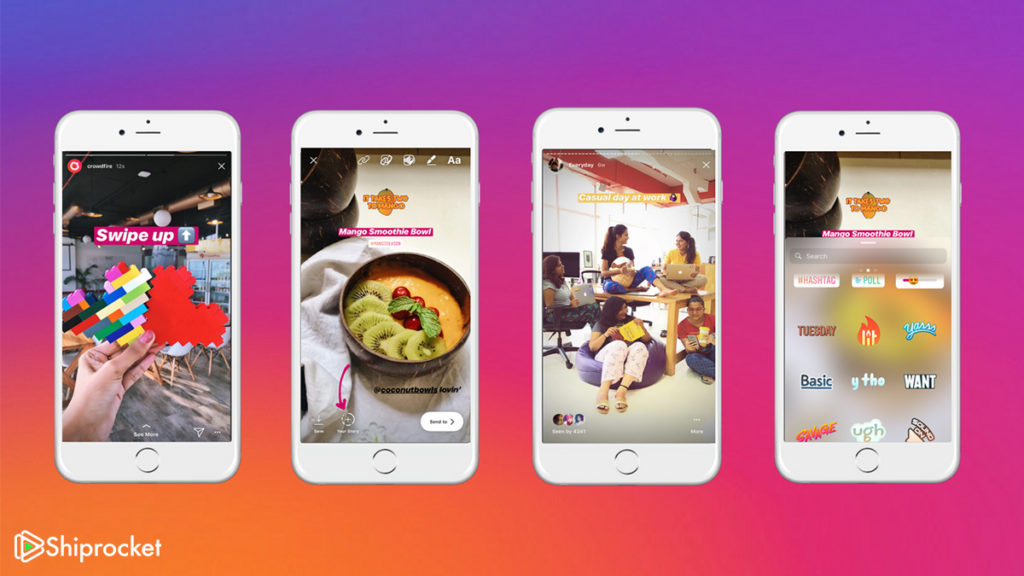 In layman's words, ephemeral content is the concept of stories, or disappearing content that we use on our Instagram, Facebook or Snapchat accounts almost regularly to update our followers about any event.
It has been 7 years since Snapchat introduced this concept. Users loved the feature so much that it went viral to every other platform.
While on the one hand – it proved to be an excellent way for users to share their day-to-day activities. Though, it also gave rise to the FOMO effect, i.e., the Fear Of Missing Out information.
Earlier, users were not required to stay active every day on such Image sharing apps. The content remained available as long as an individual did not delete it. Disappearing content demanded them to open such apps at least once in 24 hours to ensure they do not miss out on anything.
This resulted in significantly increased the amount of time an average user spent on social media applications every day from 15 minutes to 32 minutes.
Brands, at present, capitalize on this feature to keep their target audience engaged with new content every day. And it is boosting their sales by a considerable margin.
Nano Influencers
As discussed descriptively in our previous blog – Nano Influencers are the users on Instagram who have between 1,000 to 5,000 followers.
These are the ordinary individuals who do not have verified profiles and are of utmost authenticity. They are great influencers for many as people consider their opinion diligently.
Several brands have acknowledged their importance and are using them to increase their sales in a highly cost-efficient manner. Read our full blog on nano influencers here.
Same-day Or Next-day Delivery
Though the eCommerce giant, Amazon, has already popularized the next-day delivery. However, pulling this feature is still hard for many companies, especially those operating in only one geographical area.
In the COVID-19 times, when most buyers opted for online shopping, this feature became more important. Getting all the essential products delivered to time within a day or two was the need of the hour for most of the sellers, especially the ones dealing in essential products.
In the next few years, all the companies will require to expand their facilities and offer same-day and next-day delivery to more customers. While this feature might not be suitable for every business model, businesses offering essential services can tie up with Shiprocket for hyperlocal deliveries.
Excellent Customer Service
Top-notch customer service has always been one of the crucial driving factors for all businesses. While offering 24X7 customer service might have been impossible for most small and mid-sized businesses a few years ago, it is now possible with the help of AI-powered chatbots.
They provide quick answers to customer services and provide support as well. These chatbots work well with social media channels like Facebook messenger. Instant and engaging customer service creates expectations in the customers' minds. So, now they wish to know how the product is made, zero animal testing, etc. To meet these expectations, many companies make videos on how they work. Some even share videos the videos of their product packaging process on their social media.
Conclusion
We live in a world where every 1 out of 4 individuals check their Facebook account and spend an hour online every day.
The importance of Social Shopping in 2022 cannot be ignored, and it is vital for growing your eCommerce business.
Adapt to the said trends and utilize the power of social media to its full potential.
Stay tuned to Shiprocket for more useful blogs and updates.
Calculate Your Shipping Costs Now