Indulge in a faster and seamless order confirmation by opting for WhatsApp-driven buyer communication. Capture order cancellations before shipping and minimize RTO losses.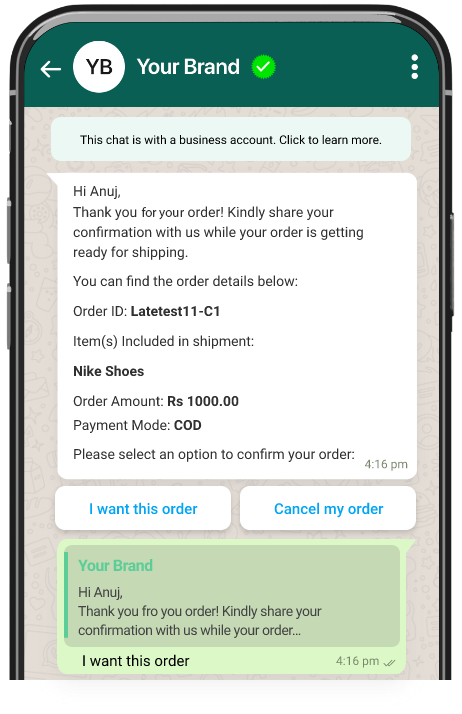 Uncover the power of an AI-backed engine that triggers an automated address verification and updation message to your buyers on WhatsApp.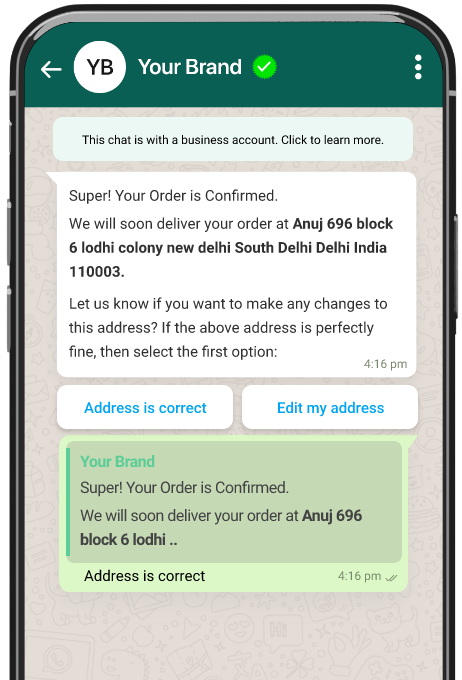 Convert cash on delivery orders to prepaid by incentivizing your buyers using customised offers on WhatsApp. Prepaid orders decrease the chances of non-delivery, and RTO, thus improving the business's cash flow.