To process an order from the order internal page, go to order internal page by clicking on an order id
Click on the Invoice button to generate an invoice.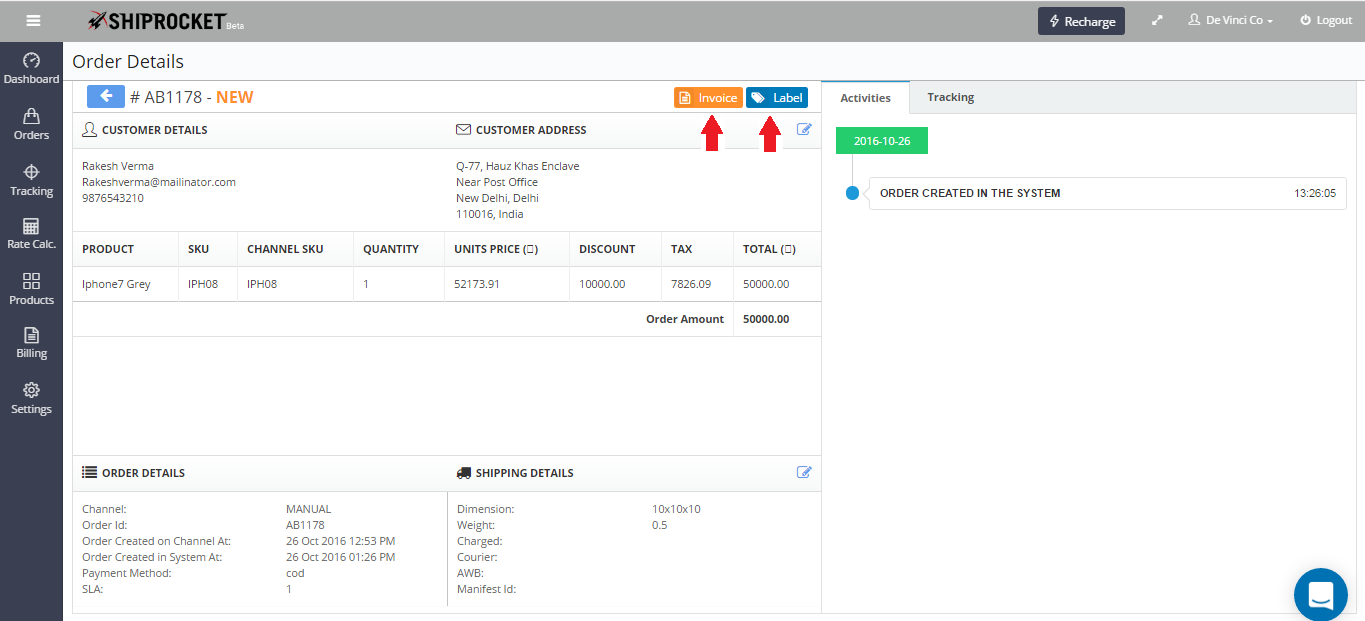 An invoice will open in a new tab.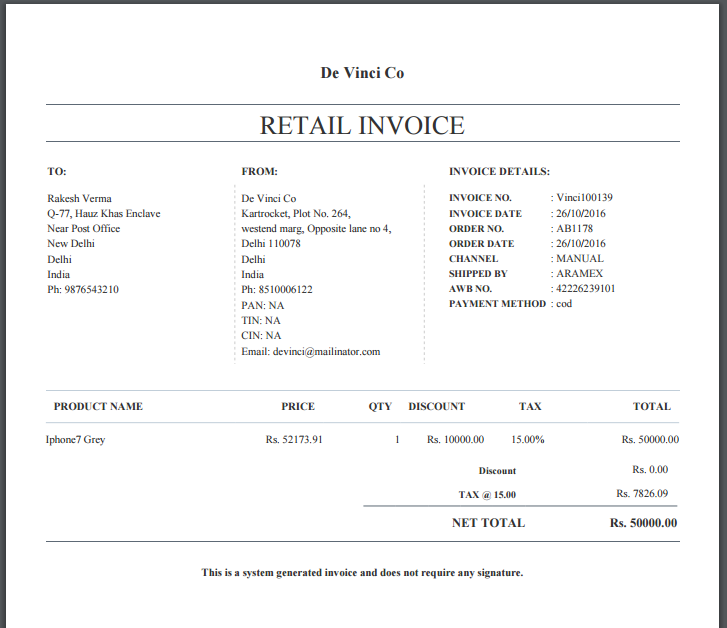 To generate Label, click on label.  A popup will come where in you can view rates for shipment & assign courier company. Once you click on label, AWB number will be assigned and a label will be generated.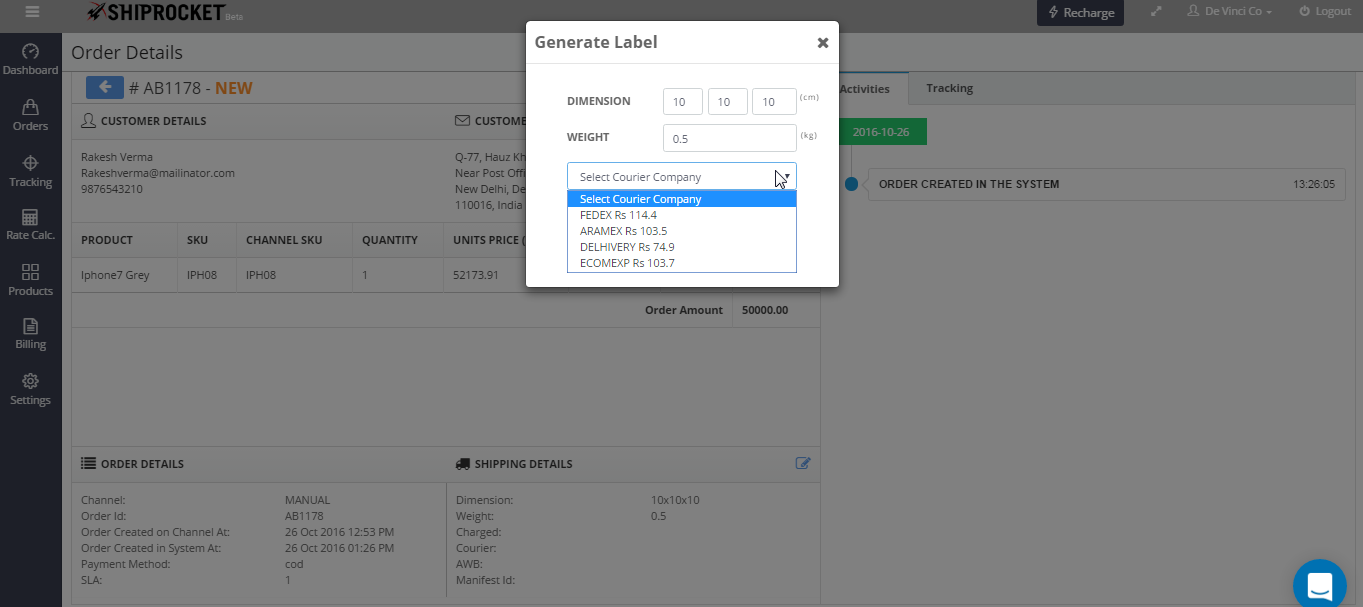 A label will open in a new tab.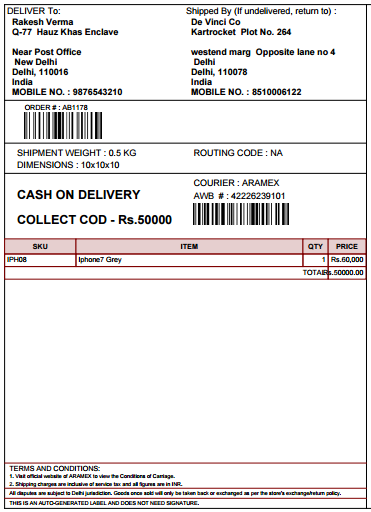 Once a label is created, a Create Manifest button will dynamically appear next to label button.

Click on "Create Manifest" button to Generate manifest and a Manifest Id will be generated correspondingly.

Related Articles