In the wake of the COVID-19 crisis, constant changes are being made in the eCommerce delivery guidelines by the government. While you might want to reach out to your customers with your products as soon as possible, there might be some questions you need to be answered. Check out below!
Help Centre
Could you please elaborate more on the profile milestone?
The profile milestone shows the percentage completion of your profile information on Shiprocket's platform. To personalize our services for you, we need to know you better. Based on your responses, we'll show you more relevant notifications about your account. Be the first one to know about new features, panel updates, and more. For more details check out our Profile Milestone tutorial on youtube.
What is a Transporter ID?
For high-value shipments above INR 50,000, sellers need to create an eway bill. To create an eway bill, you need to have a transporter id that is unique to every courier. Here are the transport IDs for our courier partners –
FedEx – 27AABCF6516A1Z3
Xpressbees – 27AAGCB3904P2ZC
Gati – 36AADCG2096A1ZY
Bluedart – 27AAACB0446L1ZS
DotZot – 27AAACB0446L1ZS
Delhivery – 06AAPCS9575E1ZR
Ecom Express – 07AADCE1344F1Z2
Can I ship internationally?
As per the guidelines of the government of India due to the ongoing lockdown, pickups are not available for international shipments.
Can I ship without a GST number?
A GST number is not mandatory for shipping with Shiprocket. But, the seller must conduct deliveries without it at their own risk.
Can I ship frozen items with Shiprocket?
Yes, you can ship frozen food under the category of the essential items. The following courier partners are available for carrying such shipments-
Delhivery Essentials
Shadowfax Essentials
Xpressbees Essentials
Ecom Express
Ekart
Bluedart (Air Mode)
We also request you to check a list of essential items that you can deliver with us.
Please refer to the table for more information-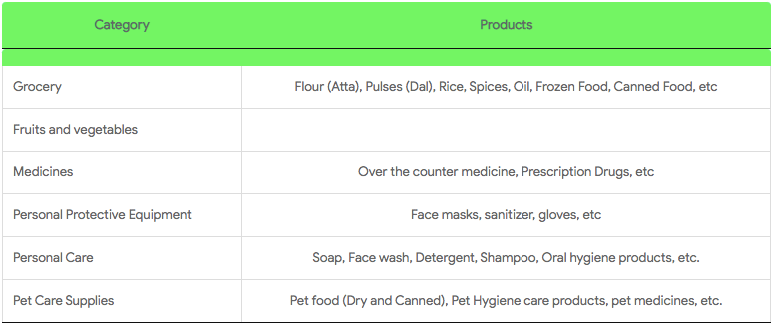 How to do KYC?
Know Your Customer, commonly known as KYC, enables us to validate the identity of our customers. You only need to do this once as a first-time customer on our paltform.
To complete your KYC process, you must:
Enter your PAN number and upload supporting document proof.
Select the address proof and upload scanned copies of the same.
Please Note: The uploaded address proof must be the same as that of the billing address submitted with Shiprocket. You can also do KYC using the Aadhar based OTP system.
What is the estimated delivery time for the products?
Due to the ongoing lockdown, there might be a delay in the delivery of orders. You can track your orders on the panel or on the order tracking page
Do you also provide a packaging facility?
Yes, we offer an end to end fulfillment options for your products, where we store, pick, pack, and ship your products at the fastest speeds to the customers' doorsteps. We offer free storage for 30 days along with processing rates starting at Rs 11/Unit. Head to the fulfillment section of our website to know more about it.
Do you also provide a delivery franchisee?
Yes, we do offer delivery franchise options. You can read more here – Shiprocket Partner Program.
What are the customs duties and tariffs involved while shipping internationally?
There are various kinds of custom duties and tariffs involved while shipping internationally, depending on the country you're shipping to, You can know more about these here.
Do the courier partners carry items labeled as 'Fragile' more carefully?
Yes, the items marked as fragile are handled with care during shipping to avoid any unnecessary product damages. We also offer shipping insurance worth Rs 5000 on the items you ship with us.
More About Shipping During the Lockdown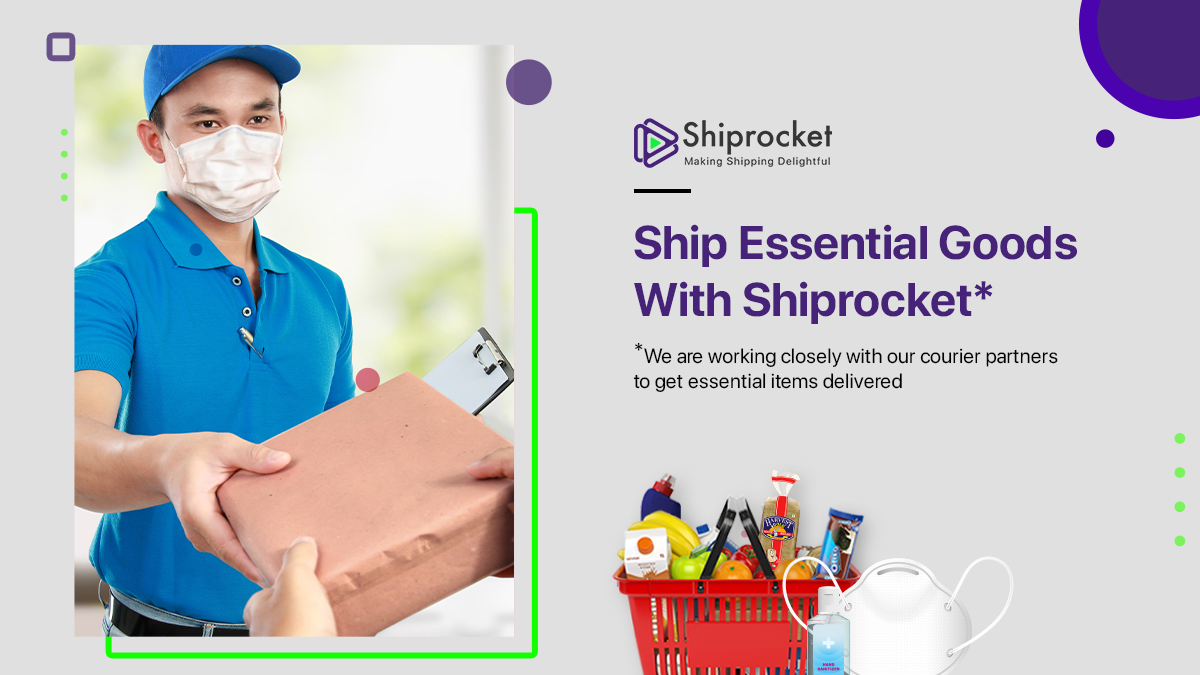 Shiprocket For Essentials 2 min read
May 22, 2020
by Srishti Arora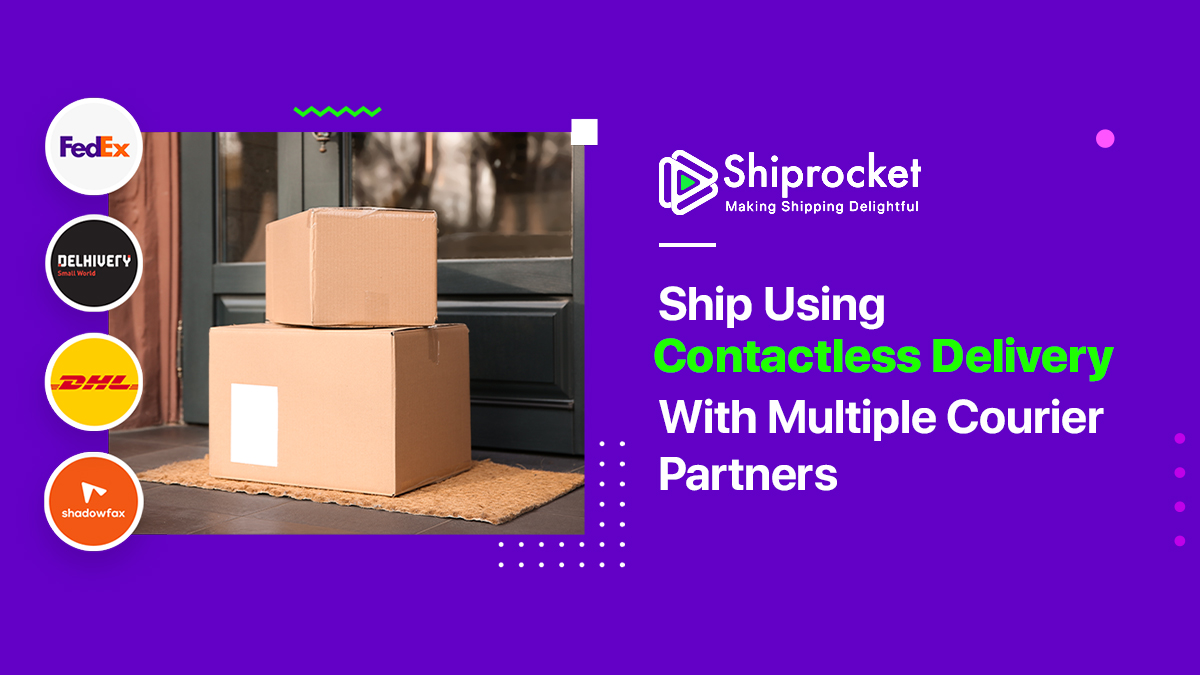 Shiprocket For Essentials 3 min read
May 22, 2020
by Srishti Arora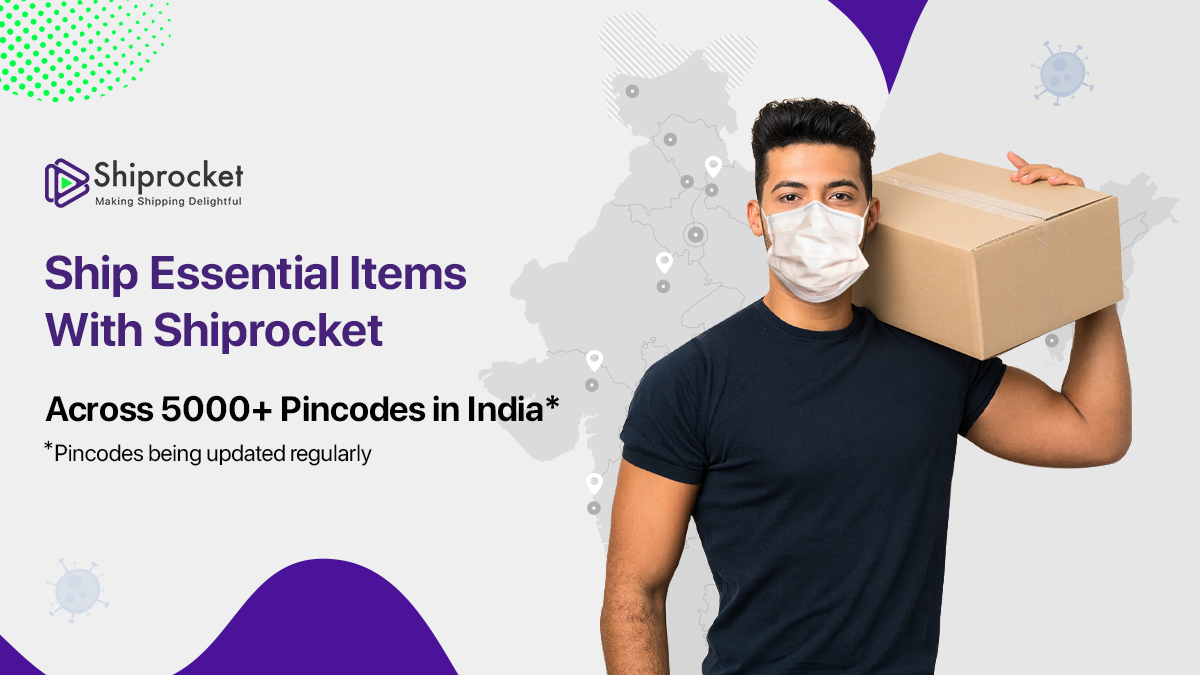 Shiprocket For Essentials 2 min read
May 22, 2020
by Srishti Arora