Shipping
Utilities
Make shipping easy, quick, and insightful with the help of
Shiprocket's advanced utilities
Try Shiprocket Today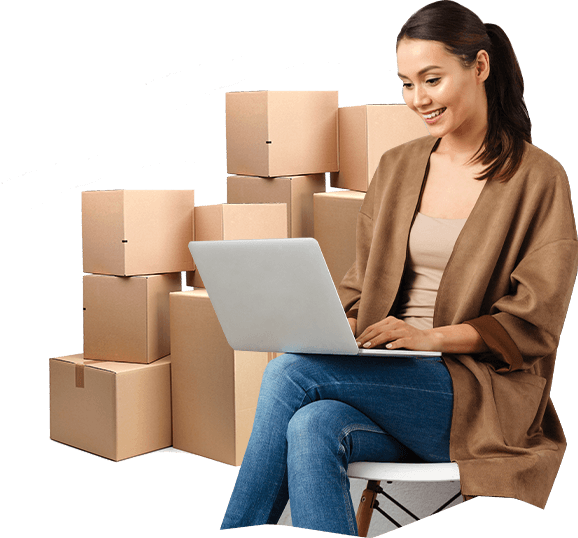 Create Orders Quickly. Ship Faster
Quick Shipment

– Faster Order Processing

Quick shipment ensures order processing in under a minute. With fewer details to fill out, order creation
is simple, easy, and quick; especially in case of urgent orders.

Get Started
No Extensive Forms

With simple forms and fewer details to fill, order creation and processing is simpler than ever.

30-second Order Creation Time

Takes less than a minute to fill in the details, create orders, and ship them using your preferred courier partners.

Boost Sales

More orders created and processed means more orders delivered. Boost your sales with quick shipment.
Do More With
Buyer Profiles
For every order shipped with Shiprocket, we save the details of the customers and create a profile for them on your behalf. The profiles can be used to leverage insights related to the customers.

Scale Your Business With Buyer Insights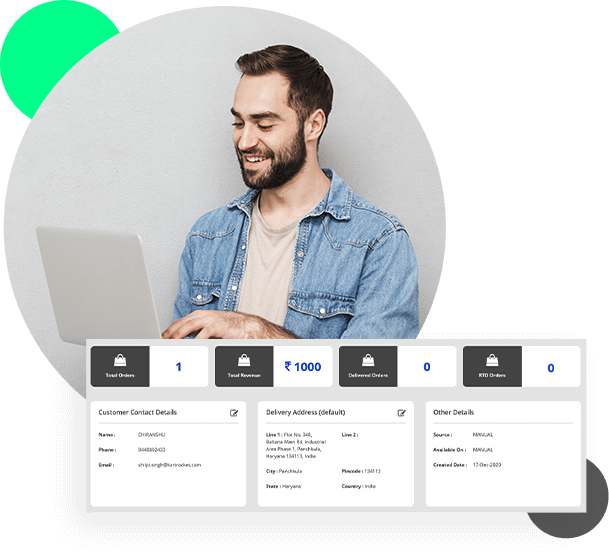 Step 1
Total Orders Placed
Know the number of orders placed by the customers and know which customers are ordering the most.

Step 2
Total Revenue Generated
For each individual customer, know the revenue generated. Get an insight into total revenue generated by the total number of customers.

Find out the orders that were delivered to each individual customer, and the total number of orders delivered.

Get an insight into the number of RTO orders pertaining to each customer

For every customer who has placed an order, find out the source or channel from which the order was placed.
Passbook
Get control of your expenses, track your transactions, and plan your shipments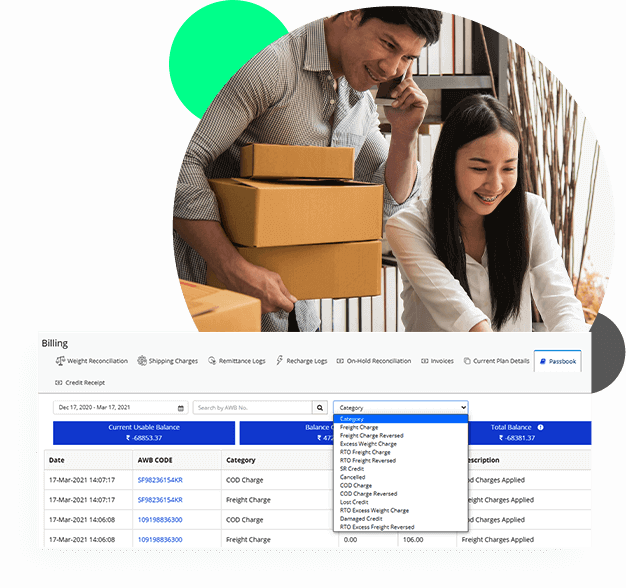 Bulk Order Upload and
Shipping

Label Creation

Fulfill orders faster, deliver orders quickly, and make operations seamless
Fulfill Orders Quicker

With bulk upload, you ensure that the orders are fulfilled at a much faster speed. Bulk shipping label creation will result in reduced operation time.

Make Shipments Seamless

Make shipping seamless and quick with bulk order upload and label creation. With reduced man-hours, focus more on your core business!

Deliveries Made Faster

Uploading orders and creating labels in bulk will ensure that orders are fulfilled and delivered at a faster rate and without any hassles.
One Dashboard To Manage Everything

With Shiprocket's dashboard, manage everything related to shipping from one place. Use our robust shipping tools to make decisions related to shipping efficiently.

Get Ease of Access

Shiprocket dashboard offers ease of access. Get control of your orders, inventory, passbook, and more with a simple and efficient dashboard.

Readily Available Insights

From RTO to NDR, and from orders shipped to transactions made; get insights at your fingertips and make informed decisions.