Tips To Maximise International Sales In Peak Season
No matter what your business specialises in – electronic goods, apparels and garments, jewellery, footwear, or artefacts, this time of the year brings surging sales than any other month.
Did you know that online sales during the festive period of 2022 may increase by 28% year-on-year and reach $11.8 billion?
Currently, there has been a 15% rise in export orders for handicraft and readymade garments in the United States and an even higher demand for Indian snacks during Diwali.
The overall confectionaries segment has seen a 4-5% increase in export orders during pre-diwali 2022!
How Does The Festive Season Play A Significant Role For Indian Brands?
With the COVID curbs out of the way for now, there has been a 90% comeback of international orders for Indian brands, especially in the sectors of apparels, footwear, and jewellery.
One of the prime reasons we see a peak in shopping rates during this period is the diversity in Indian culture and generations. For one generation and geography, it's the belief of good luck to buy something new that pushes orders, others by planning on hosting festive parties accompanied with gifts and grandeur, and for some, breaking up long-term savings to buy something different is the cause.
With every brand across the globe offering varied discounts and offers, customers tend to switch from one brand to another during this period. If you are looking to gain new buyers across borders, the best time is now!

5 Ways To Increase Global Sales During Festive Season
Offer Bundles Of Happiness
While discounts are fun on individual product orders, you can spice up the shopping experience for your customers in foreign countries with promotional gift bundles. Offer a collective discount on not just one, but two, three or more products together in a basket. You can also go with Buy One Get One Free options, as well as pre-wrapped gift sets. This helps your distant buyers to buy multiple items on a single order and receive them collectively, for personal or festive gifting purposes.
Target Markets With Maximum Exposure
Although you can always sell your products to all corners of the world, it is best to target those geographical locations with the maximum festive vibes going on. For example, Canada and Australia are two destinations that are hubs to students and researchers who migrated or settled from India. Your products are bound to gain the most attention in such markets, which is why you can make sure you're sending out alerts (emails, SMS, ads) to your specified audience during that period.
Start Earlier Than Global Competitors
When it comes to shipping global orders, the best way to capture your international customer's attention and purchase is to take the sale live early before your competitor in the destination market does. Not only does this help you run your offers longer than your competitors do , but also helps deliver delightful customer service by on-time delivery in between order surges, taking the shipping time into account (which could be anywhere between 3 to 8 or 10 days).
Increase On Your Social Media Presence
Festive spirits call for experimentation, and millions of internet users worldwide use different networking apps everyday. Advertising your products, offers, discounts and clubbed collections can pull potential buyers to shop from your site. Word on social media spreads faster than a wildfire, where one good review can be 10 good reviews, and so on. You can also share real-time customer imagery to increase the authenticity of your brand in the global market.
Partner With A Speedy, Reliable Shipping Service
Happy customer experience is the most significant part of any sale, and if not addressed well can lead to a huge drop in multiple customers at the same time. One important part of customer service is ease of order status trackability as well as faster, secured deliveries. With the help of a reliable global shipping partner, you can not just get all the loads of international orders shipped on time, but also ensure it reaches the customer's doorstep without any mishap, damage or delays.
Summary: Gearing Up To Scale Internationally
It has been observed that international sales during festive season not only bring in orders for your items that are on sale, but also for other products that are usually in categories less regularly in demand. This is because while the buyers scout other products on your website, they also take a fleeting glance at other products your brand has to offer, mostly before making the purchase they originally had in mind. Get your brand festive ready with end-to-end eCommerce integrated cross-border shipping services today for surging sales by the end of 2022.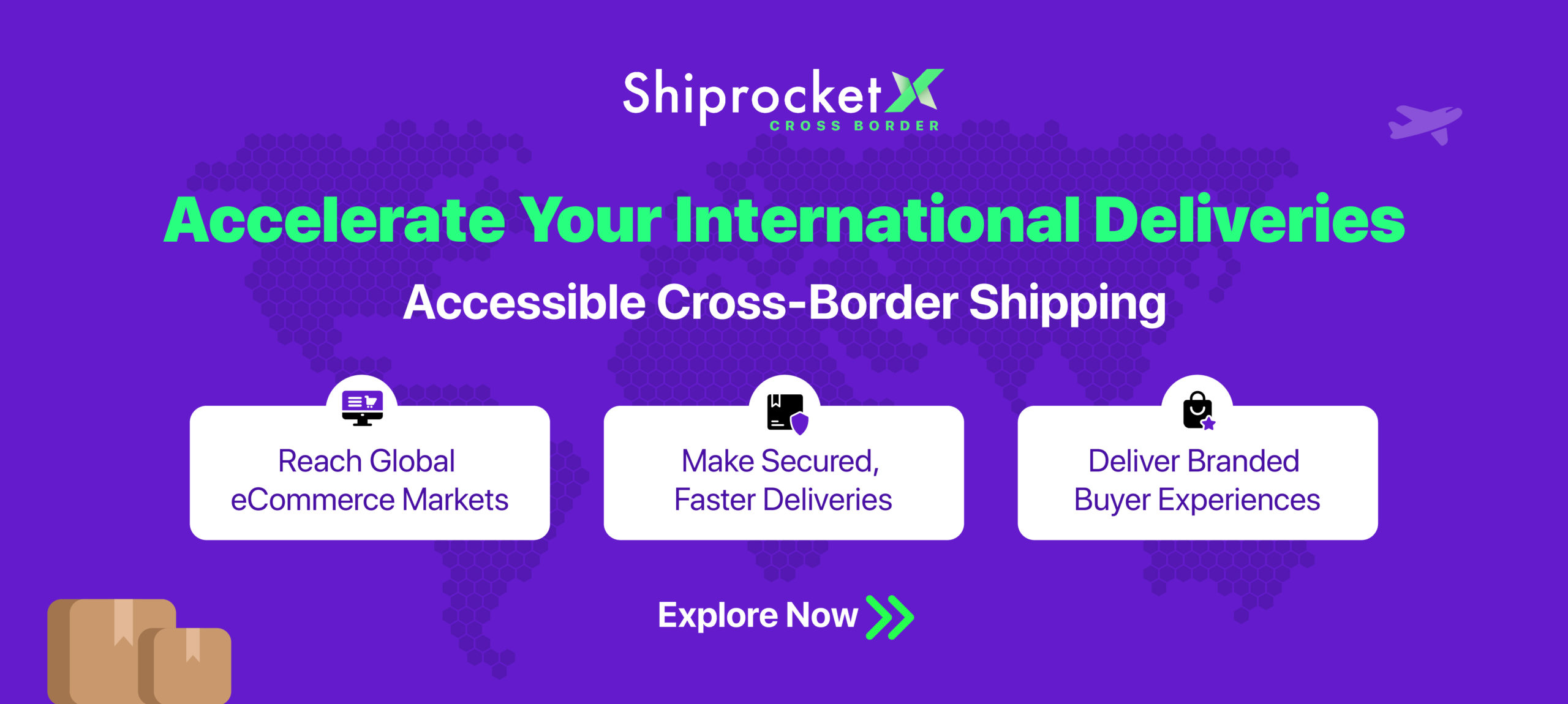 Calculate Your Shipping Costs Now