Simplified Shipping For
Shopify
Our shipping platform makes Shopify shipping easy, enabling you to reach 24000+ pin codes affordably.
Integrate now
Ace your Shopify

delivery

We've got everything you need to take your Shopify shipping to the next level.
25+ courier partners
Affordable shipping rates
AI-based courier recommendation
Branded tracking page
Automated shipping process
Effortless returns & refunds
All-in-one

shipping platform
Sync inventory

Your orders get automatically synced from your Shopify panel into the Shiprocket panel.

Automate operations

Process bulk orders instantly with automated document generation.

Maximize reach

Say yes to every order coming from anywhere in the country.

Reduce cost

Lower your shipping costs & increase profitability.
Get started
STEP 1
Login to your Shiprocket panel & go to Setup & Manage> Channels. Click on the Add New Channel Button. Click on Shopify> Add.
STEP 2
Fill in the required information and then click the Connect to Shopify button on your screen to continue.
STEP 3
You'll be directed to the Shopify Seller Login page.
STEP 4
Once logged in, review your permissions, click on Install App, and it's done.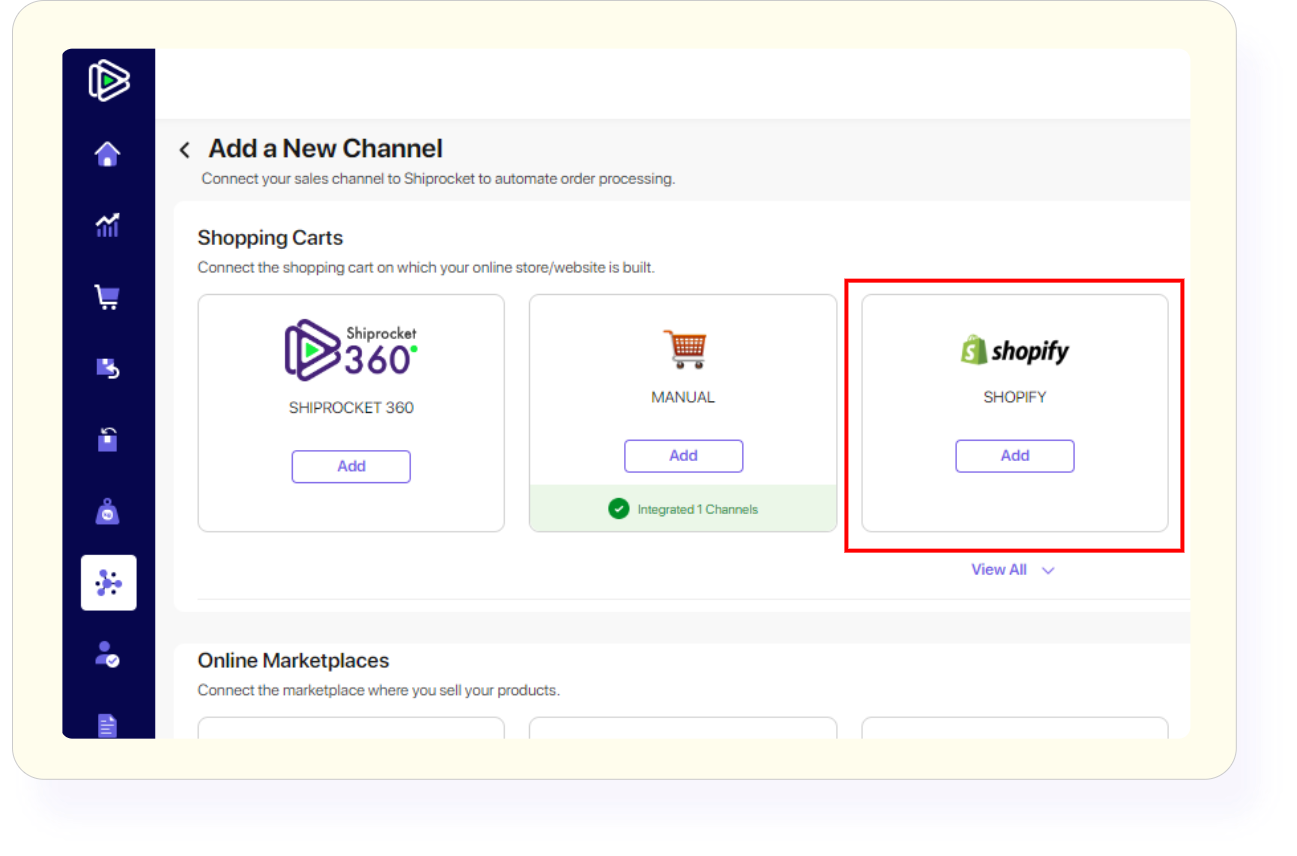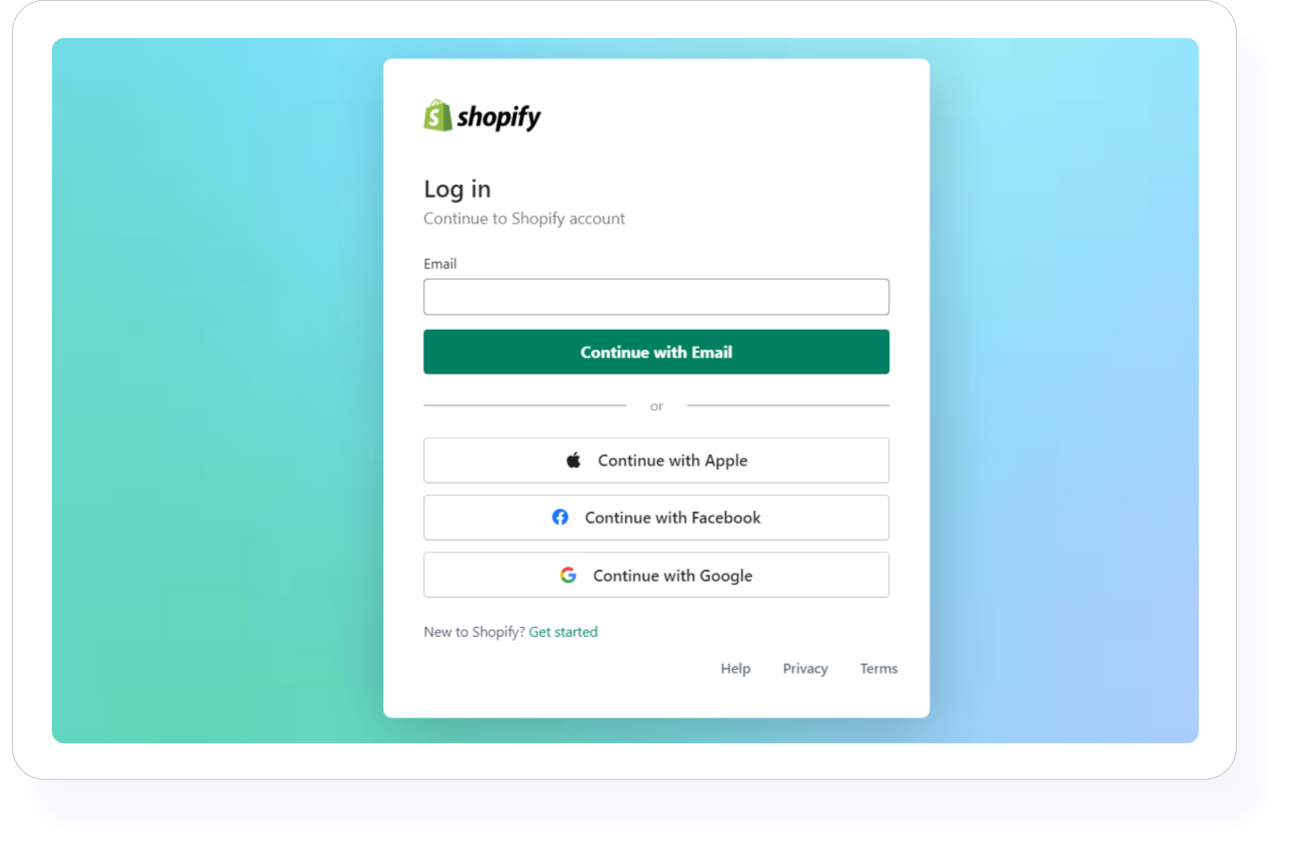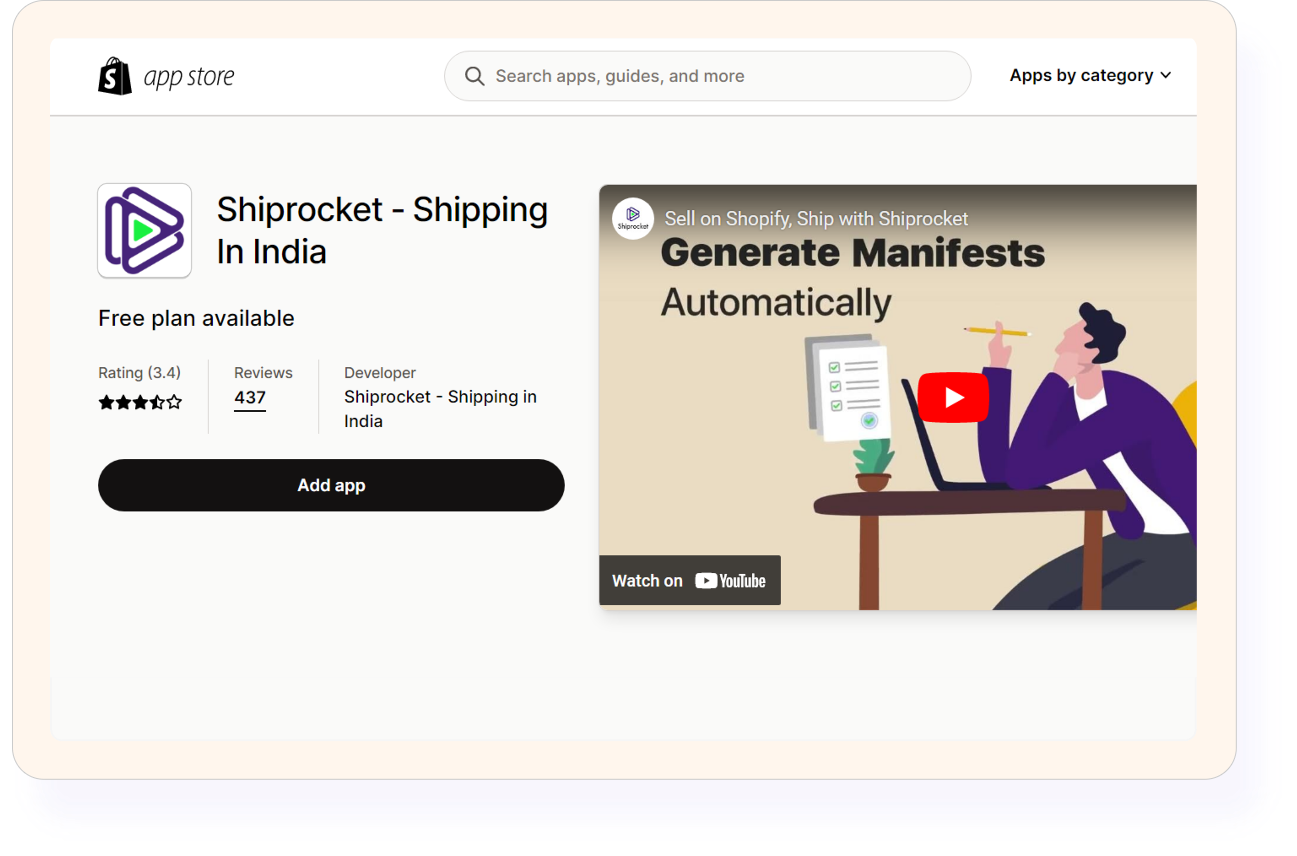 Suggested

Readings
11 Aug, 2017 by Puneet Bhalla – 3 min read

Shiprocket App on Shopify: How to leverage?

If you're a seller on Shopify, here's how you can integrate Shiprocket & ship your orders easier than ever.

READ MORE

2 June, 2020 by Srishti Arora – 4 min read

Beginner's guide to setting up your Shopify store

Let's dive into the process and see how you can set up your Shopify store with these simple steps.

READ MORE
Frequently
Asked Questions
How do I do shipping on Shopify?
You can make your Shopify shipping easy by integrating Shiprocket's automated shipping platform.
What is the best way to set up shipping on Shopify?
The best way of setting up shipping for Shopify is one-click integration directly from the Shopify app store.
Is delivery free on Shopify?
No, Shopify delivery made with Shiprocket is chargeable but at affordable shipping rates.
How much do I need to pay for shipping on Shopify?
With Shiprocket, you need to pay according to your shipment weight, distance covered, and which Shopify delivery partner you're shipping with. Rates start at Rs. 20/500gms.