Shiprocket App Launched on Shopify: Integrate for Increased eCommerce Sales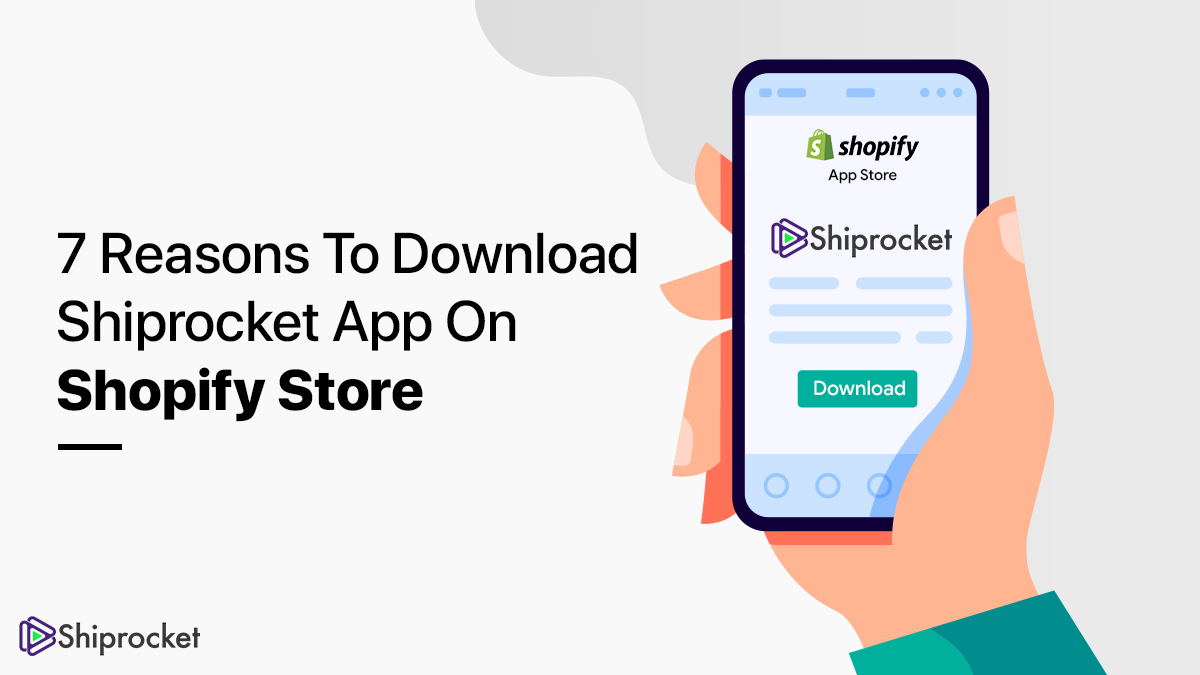 ShipRocket is excited to announce that the ShipRocket shipping app is now available on the Shopify App Store for Shopify users in India. We believe in providing the best and hassle-free logistic services to our customers. To download the app, just click on the Get button and embark on a journey of seamless delivery, directly from Shopify.
Using the ShipRocket app as the preferred shipping service for your Shopify store gives you access to a number of benefits:
Access to over 20,000 pin codes, which is the most number of serviceable pin codes for a shipping service provider in India. ShipRocket's reach can help an online store owner take their products to more locations.
Increased shipping frequency as it reduces shipping costs by almost 50%. Now you can ship more for the same price.
No need to sign further agreements and documents.
Automatic order sync from the Shopify panel into the ShipRocket panel. Shopify will automatically update all orders processed via the ShipRocket panel.
The most effective rate calculator, where the user is provided with a list of shipping rates and carriers from the pickup area code to the delivery code. Choose the carrier according to its speed or affordability, as well as shipping via air or land.
Easy shipping thanks to a panel which has the complete product details like item name, SKU, weight, and images with the order. It saves time and enables the user to focus their energies on other activities. All that's left is to pack the product and wait for the pickup.
Single and bulk label creation to carve out a unique identity.
The instructions are simple to follow and it will take only a few minutes to fill in the details. After that your Shopify store will be elevated to its full potential with ShipRocket!