Shiprocket App on Shopify: How to Leverage Your eCommerce Business?
We are excited to announce that the Shiprocket shipping app is now available on Shopify. If you are a Shopify user in India, you can find and integrate Shiprocket from the Shopify App Store.
We believe in providing the best and the most hassle-free logistic services to our customers.
The process of integrating Shiprocket with your Shopify App is a one-click process.
You need to go to your Shopify App store and search for Shiprocket.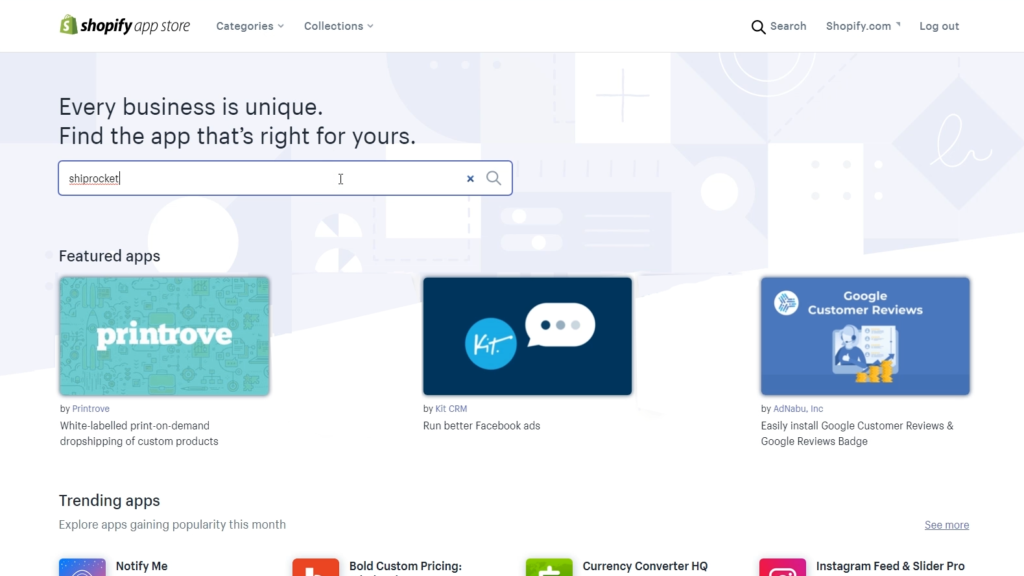 Upon searching Shiprocket App – click on the 'Add App' button.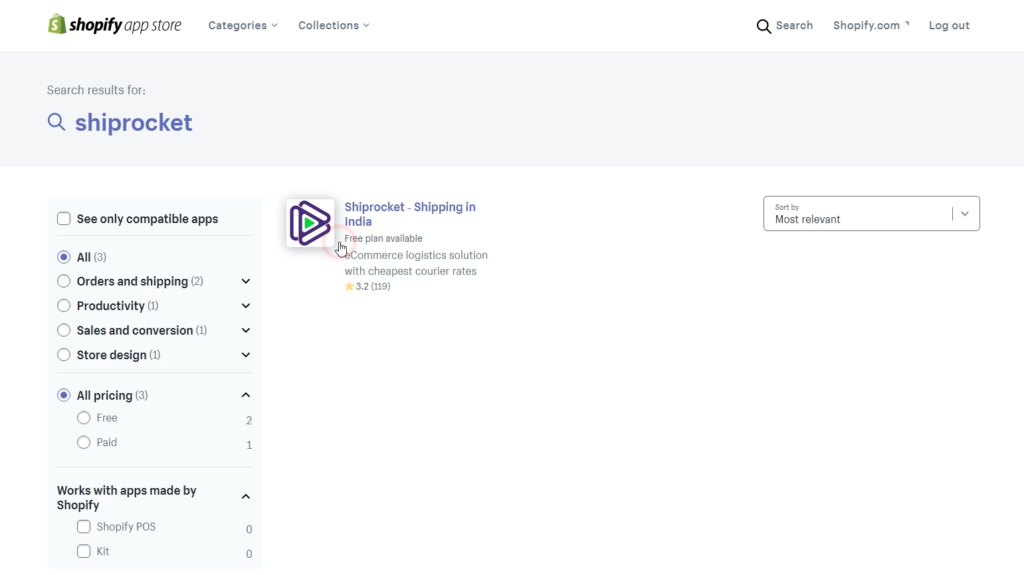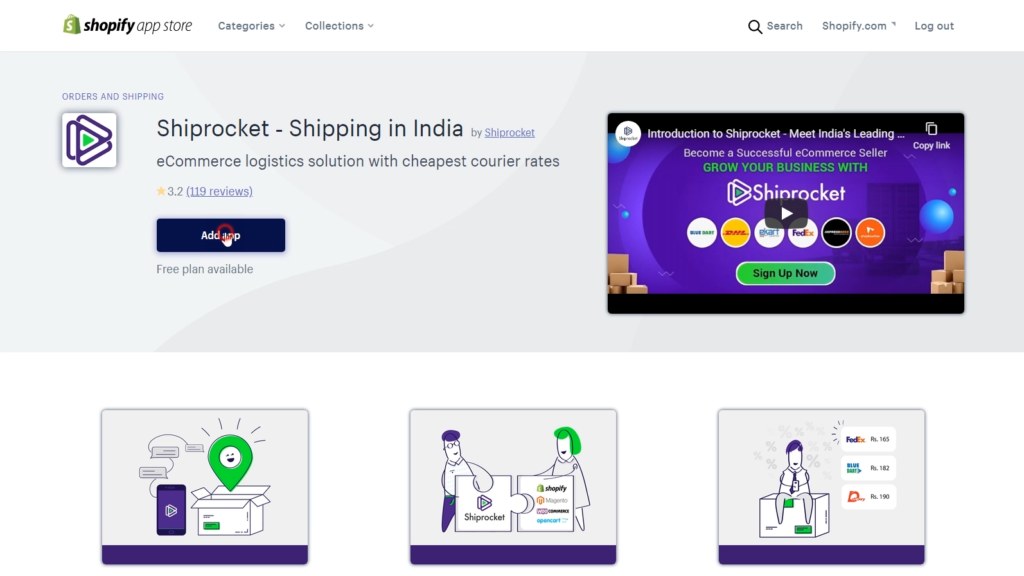 'Install' the app and automatically integrate into India's leading shipping solution.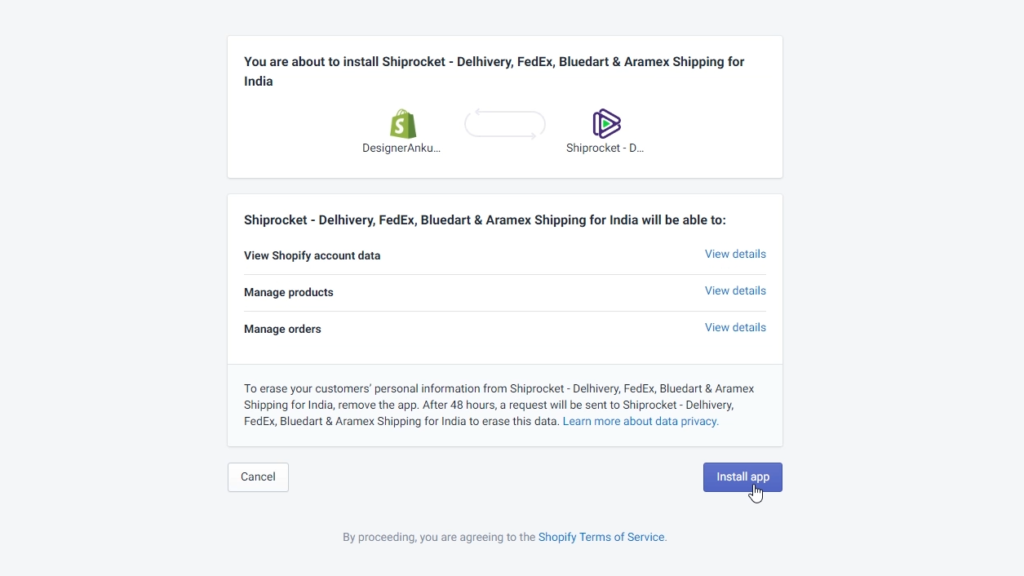 There are numerous ways for you to benefit from the Shiprocket app as the preferred shipping service for your Shopify store.
Let us take a look at some of the prominent features of integrating with Shiprocket:
Access to over 26,000 pin codes
It is the most number of serviceable pin codes for a shipping service provider in India. Shiprocket's extensive reach can help an online store owner take their products to more locations.
Reduced shipping costs
Through increased shipping frequency, you can reduce shipping costs by almost 50%. This enables you to ship more for the same price.
Automated order synchronization
Orders get automatically synced from the Shopify panel into the Shiprocket panel. Shopify will automatically update all orders processed via the Shiprocket panel.
Courier Recommendation Engine
Choose the most suitable carrier according to its speed or affordability. Make the best use of Shiprocket's AI-backed Courier Recommendation Engine (CORE) and get the list of top courier companies with their shipping rates.
Additionally, you get to benefit with:
Single and

bulk label creation

to carve out a unique identity.

Effective

Rate Calculator

for estimating your freight costs beforehand.

Early COD for you to take control of your cash flow and receive payments with no hold.
Post-Ship facility for giving your buyers a seamless post-purchase experience with customized tracking pages, marketing banners, and regular SMS, Email notifications.

Simplified shipping through an automated panel. It contains the complete product details like item name, SKU, weight, and images with the order. Users can save time and focus on core business activities. All that's left is to pack the product and wait for the pickup.

No need to sign further agreements and documents.
Sign up and Integrate your Shopify store with Shiprocket today and elevate your business to its full potential.
[column_dd span='12' class='center_aligned '][button_dd text='Get Shopify Shipping App' size='medium' color='green' style='rounded' url='https://apps.shopify.com/shiprocket' target='_blank'][/button_dd][/column_dd]
Calculate Your Shipping Costs Now