How to Reduce Shipping Costs as a Small Business
Logistics is most likely the factor that is going to pose trouble for small businesses. It is mostly said that for small eCommerce businesses that are just getting started, the best bet is to use India post logistics, which happens to offer the lowest rates and prices for their services. For an equally reliable service, one can also opt for FedEx, though their charges can cost higher on the scale.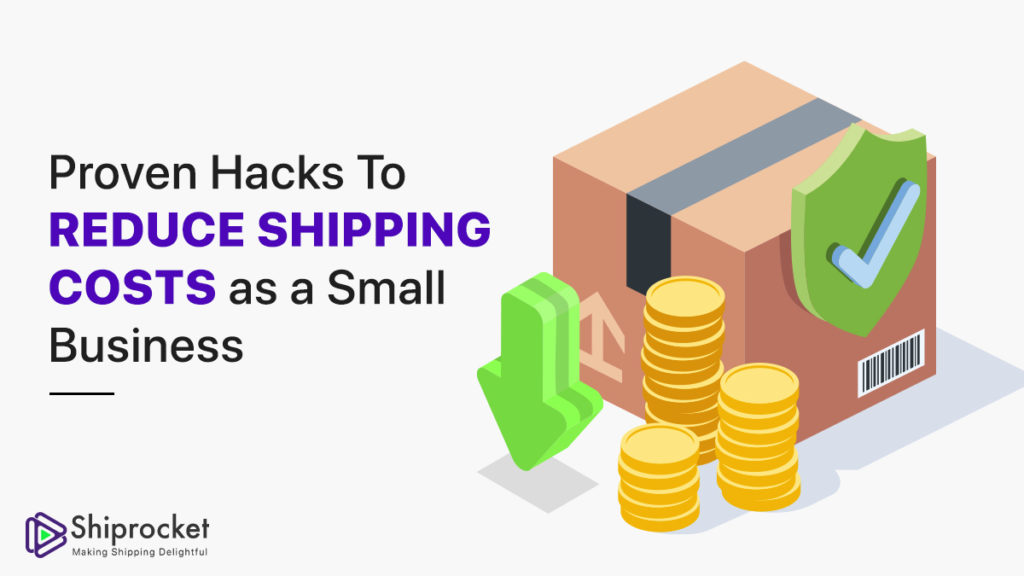 At first, it is more important for a newbie eCommerce platform to attain equilibrium with their own costs and the cost of shipping their product. Therefore, during the initial period, it is advisable to charge for your product, exclusive of shipping costs, and inform the shipping cost to the customer, based on their location. This way, one can save themselves from bearing too low-profit margins and at the same time, offer a reliable shipping service to their clients.
As your business grows, you will be able to benefit from economies of scale. Setting up an eCommerce platform these days, and making it run, is a challenge in itself. The headache of logistics only adds to the worry of a business owner. Even though there are endless options available for making your goods available to your customers in India, not all of these services can offer really competitive prices for their services. Let's take a look at what all options you have at your disposal to keep it going for your eCommerce startup:
Having a Dedicated and Reliable Courier Service Provider
A major hurdle that comes up, for most of the small-scale eCommerce platforms is having a reliable courier partner. While they cannot take advantage of the competitive rates that are offered to high-end eCommerce platforms, they are also not able to retain major profits, as a large portion of their earnings is spent in shipping their goods. The only way out of this situation is to have a dedicated and reliable shipping solution like Shiprocket which can deliver your goods on time, as you continue to reap customer trust and confidence.
As your scale of operations enlarges, you will be able to benefit from the increase in the economy and retain the desired level of profits for yourself. This setup will initially take some time to implement and can even make you impatient but the key is to wait and let the game roll out while you continue to get to the place you want your business to be at.
A Dedicated Network of Logistics
Another way out of this turmoil is to have your own dedicated logistics network. However, this is a more costly option for eCommerce platforms which start out on a small scale at first. With time,as the scale of operations for such platforms increases, they begin to reap the benefit and lower their shipping costs to a level where they get the desired break-even level of profit.
Using Standard Postal Services
If your eCommerce platform is a rather small one, selling smaller quantities of products, then there is another option for these platforms. They could utilize standard postal services such as India Post, to deliver their goods to their customers. Although it will take a slightly higher time to make the goods available to your customer, the costs will turn out to be very low, giving you an edge over your logistics process.
Use Shipping Aggregators
A shipping aggregator like Shiprocket can help you leverage the pin code coverage of several courier partners and save time and money with discounted courier prices. Moreover, the platform is free and you only need to pay shipping charges. Hence, it can be a great move for your business.
Using shipping solutions makes your shipping process flexible and you can plan your shipments in the most convenient way possible. Your shipping solution can scale with your business requirements.
Shiprocket offers you shipping to over 27000+ pincodes and a fleet of 17+ courier partners. Along with this, you also get access to the most advanced courier selection for each shipment and the cheapest shipping rates starting from Rs. 23/500g.
Conclusion
I hope the above shipping options look promising and bring some worth for your decision making move. At first, you could ask for cooperation from your customers, seeking some time to deliver the products so that you can also ensure the satisfaction of your customers.
Calculate Your Shipping Costs Now