Resolve disputes quickly
Weight dispute management assists in resolving weight-related conflicts that may arise with the courier partners, speedily and accurately, leading to no discrepancies, and happy customers. In case of dispute, the amount under dispute is kept on hold which is released once the dispute has been resolved.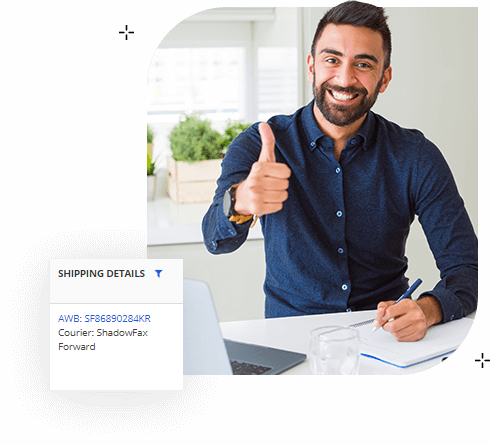 Access dispute logs
In the Weight Discrepancy panel, sellers can see the history of their previously raised and resolved disputes. The in-depth report in the panel helps in identifying the status of the dispute and the remarks of the courier partner regarding the dispute.
Sign-up Now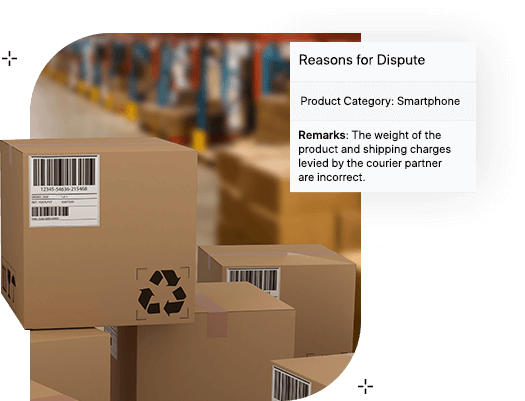 How to Avoid Weight Discrepancy Issues?



Use volumetric weight

Use volumetric weight instead of the actual weight of the product when creating a shipment. To calculate volumetric weight use the formula – Volumetric Weight = (Length x Breadth x Height) / 5000




Use premium packaging from Shiprocket

Shiprocket offers packaging in various sizes to meet your needs. This will ensure a correct volumetric weight every time you create a shipment.
Frequently Asked Questions
When should I raise a weight dispute?
Weight dispute can be raised if the seller is not satisfied with the charge levied by the courier company.
What is the main reason for weight discrepancy?
Usually, weight discrepancy arises when sellers add the actual weight of the product instead of the volumetric weight of the product.
What happens when a dispute is raised?
In case a dispute is raised by the seller, the amount charged by the courier partner is put on hold and cannot be used by either of the parties until the dispute is resolved. The seller is required to share the image of the product along with the details regarding the product such as a description of the product, and the category of the product.
How much time does it take to resolve a weight discrepancy dispute?
Shiprocket typically takes 5-6 days to sort out the discrepancy and resolve the dispute.
How many days do I have to raise a weight dispute?
You can raise a dispute within 7 days in case you do not agree with the charged weight of the package.
Can I download my previous weight discrepancy order reports?
Yes, previous weight discrepancy order reports can be downloaded. The reports can be downloaded from the "Weight Reconciliation" section of the "Billing" tab.
What happens if a raised weight dispute is not responded to?
In case the sellers do not respond to the dispute within 7 working days, Shiprocket auto accepts, and the amount is debited from the Shiprocket wallet.
Learn more about Weight Dispute Management