Export To Canada From India: Everything To Know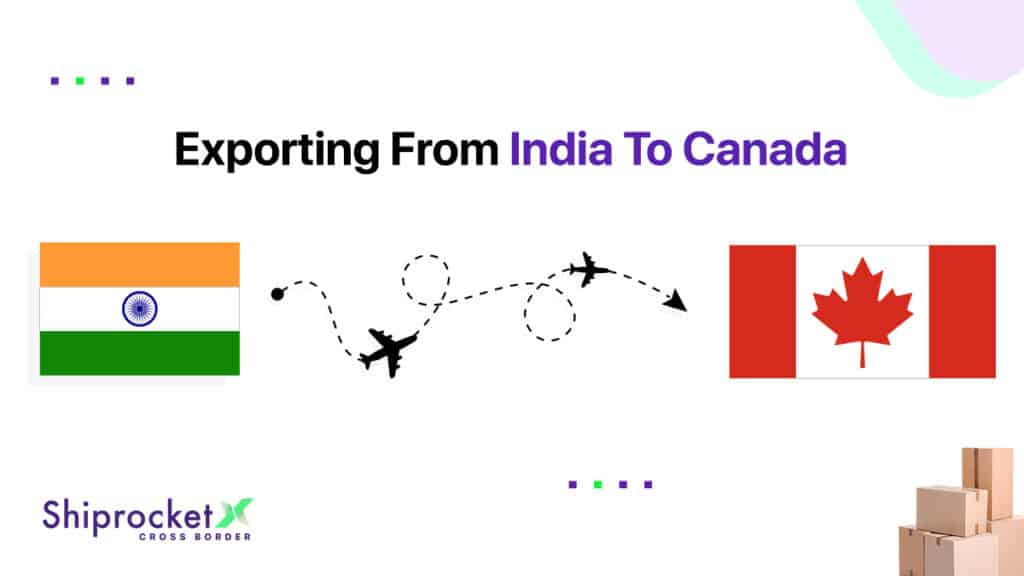 Indo-Canadian relations have always been at a pleasant pitch for a long period of time. Did you know that at least 4% of the Canadian population is of Indian origin? Canada is one of the few foreign countries being home to one of the largest Indian communities across the globe, as well as the largest source of non-resident students from India since 2018. Thus, it doesn't come as a surprise why the country is deemed to be a potential export partner for India.
Items Exported To Canada
In recent years, the relationship between the two countries has not stayed limited to just residential or educational purposes, but has diversified to include Make In India products as exports into the Great White North.
In the year 2021, India was Canada's 14th largest export market, as well as their 13th largest trade partner amongst all countries in the world.
Some of the prime items exported into Canada include:
Jewellery
Textiles, Cotton Yarn & Readymade Garments
Coffee and Spices
Carpets and Floor Spreads
Rice, Cereals, and Processed Foods
Footwear
Other than these products, India also exports organic chemicals, marine products, and iron and steel articles to the Canadian borders.
Items Banned From Exporting
While the country is on lenient terms with our nation in terms of importing products, the Canadian government has some universal bans on export of few items from any part of the world, including India. Let's check what these prohibited items are:
Baby Walkers: Baby walkers are banned from importing into the country because of the persistent risk of baby's injury.
Magic Candles: Magic candles, also known as relight candles, have a very high risk of inducing fire hazards, which is why they're banned from import from other countries.
Self-feeding Devices: Self-feeding devices pose a choking hazard threat in the hands of infants.
Long Yo-Yos: These are generally fatal in the hands of children, especially ones of 20 inches or more length, as they have high strangulation risks.
Balloon Blowers: Not known to most of the common folk, balloon blowers have a high chance of containing toxins in them, which is hazardous for the health in the long run.
Jequirity Beans: Jequirity bean is a herbaceous flowering plant whose consumption is fatal as the seeds are highly poisonous.
Other than the former prohibitions, there are also a few products which have restricted entry into Canada.
Car Seats: Car seats imported into Canada are required to have a harness restraint system in place, and all forward-facing seats are required to have a tethered-strap alongside them.
Hockey Helmet: Hockey helmets exported to the country must have a face protector accompanying them, and the face protector must be secured to the helmet.
Refillable Lighters: All refillable lighters are required to have explicit refill instructions on the package as well as the lighter in both English and French language.

Why Should You Export To Canada?
The annual export gains for Canada from India stands at a range of 39 to 47%, while for India, the export benefits are at 32 to 60%. In the last couple of years, India made the maximum exports in the following product categories – cotton fabrics, drugs and pharmaceuticals, chemicals, as well as steel and marine products.
India was the sixth largest exporter of apparel exports and other textile products in the year 2017. Since then, Indian exports have increased at a 3% rate every year on year. In 2022, apparel exports comprised India's 50% exports into Canada, Home textiles at another 50% and fabrics at 8% of total exports.
Considering India is making the highest textile exports in 2022, this is perhaps the best time to have an active presence amongst the Canadians, focusing on the links between increasing Indian population and situational buyer demand changes.
Last Word: How Do You Export From India To Canada Seamlessly
You can gain a competitive edge over your exports to Canada by focusing on improved quality of products. With the Indian government providing multiple schemes to help export businesses, now is the right time to start considering methods to start expanding your business to top export countries like Canada.
As part of your R&D, you also need to determine factors like an economic framework, the capital required, the tariffs involved, the behaviour of the customers with your products, and the right ways of shipping your products.
Thankfully, it isn't difficult to start exporting products to different parts of the world anymore with affordable cross-border courier platforms that support budding brands with unified tracking features, minimal documentation hassles, and eCommerce page integrations for its international business partners.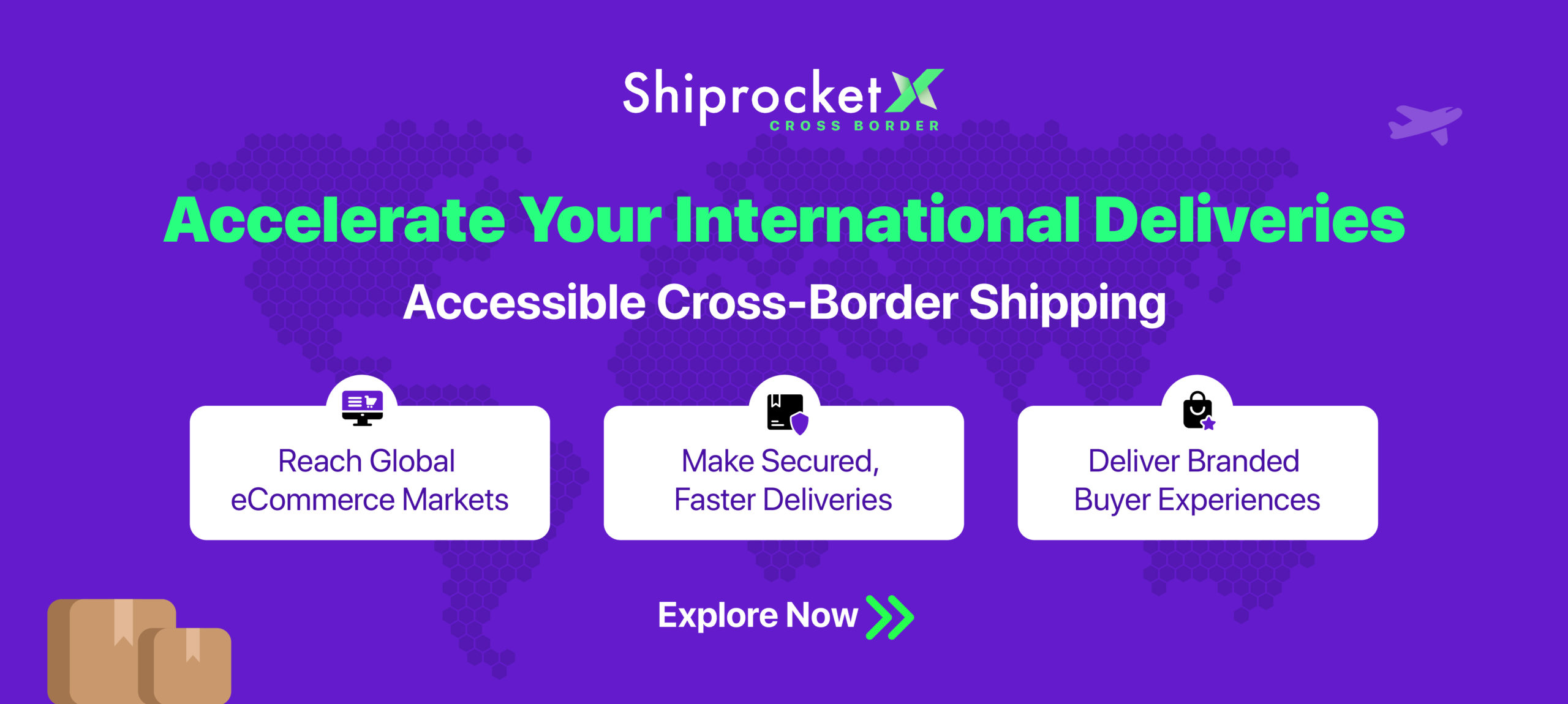 Calculate Your Shipping Costs Now