Here Is Why International Selling Should Be A Part Of Your 2022 eCommerce Strategy
Cutting-edge innovation in eCommerce is undoubtedly making the world a smaller place. According to a report by Statista, the number of online buyers reached 2.14 billion worldwide. With a vast audience that is growing by the day, there is no better time to join the eCommerce bandwagon and make international selling a part of your 2022 eCom strategy! Here are a few reasons to convince you to begin selling internationally today. Read on to learn more –
Increased Profit Margins
International selling is relatively new in the country. Only recently, sellers have understood the concept and have actively taken the initiative to deliver products to foreign countries. With not many sellers targeting an international market, you can easily reach out to different countries and sell your products widely.
Marketplaces To Get Started
With emerging markets like Amazon and eBay, you can conveniently begin selling online globally. Earlier, you had to make your website, spend a lot of money and resources to market it, and eventually reach out to multiple agencies to put out the word. With marketplaces, the global audience is hugely aware, and every shopper is on the same page. Initiatives like Amazon's global selling are beneficial to quickly set up your store and sell in countries like USA, UK, etc.
Cheap Shipping With Shiprocket X
Individual courier companies charge a bomb for shipping internationally. Especially if you want to ship to countries like the USA, the prices skyrocket immediately. But with international shipping solutions like Shiprocket X, you get exceptionally low prices along with leading courier partners like Aramex, SRX Premium, and SRX Priority. What else do you need? With such great incentives, you must not delay global eCommerce anymore for your business.

Export Incentive Schemes
Believe it or not, the government also offers eCommerce sellers of some categories a benefit on their exports. For example, if you have a CSB-V (Courier Shipping Bill), you can avail of GST returns, claim benefits under the MEIS scheme, and conduct easy custom clearance electronically. GST returns can be very beneficial for your business as you can avail of returns on your shipment. If you look closely, there are many other export incentive schemes you can find that promote international trade as these also boost the country's economy.
Diverse Audience
As we discussed before, the diversity of people buying abroad and far more than selling domestically. People come from different walks of life and are willing to experiment with different products from different countries. With the correct marketing techniques, you can quickly expand your audience and sell widely across the world. Millions will be highly interested in trying your products, especially if they are authentic.
Chance To Find Your Niche
When you begin selling early, you can experiment with different products to see which is most liked by your target audience. It is easier to take more time for research and decide at which time of the year which products sell better and which don't. These initiatives can help you streamline your functions and optimize sales by a more significant margin.
Early Adoption
Currently, the international export and eCommerce sector has just started booming. Hence, it is an excellent time to experiment and make it a part of a strategy. With the major population left untouched, you can sell your special items with various other benefits and carve out a successful business model for yourself.
Reduced Competition
Since the competition is low, you can avail of more significant benefits from the export schemes, target a broader audience, and experiment with different products much more quickly. As the competition increases, you will need to amplify your efforts and also reduce your space for experimentation. Moreover, reduced competition can help you secure more footing in countries where a lot of export has not been done yet.
Plenty of Resources
In India, there are many resources available to help you grow your business. Conducting thorough research and investing a little in these resources and tools can help you increase your sales exponentially. It is all about discovering the correct target audience and selling actively to them.
Long Term Returns
Once you begin selling internationally, there is a higher chance of retaining those customers as they stick by you for a longer time. Hence, if you start now, you can acquire more customers and surpass the competition to enjoy returns for a longer time.
Final Thoughts
International eCommerce is no piece of the cake. It would be best if you were thoroughly prepared to ensure that you can sell effectively. Hence, starting early and experimenting with every strategy is a must! In India, there is no better time to do so as the market is ripe and untouched. So, go ahead and begin selling your products to a vast international market today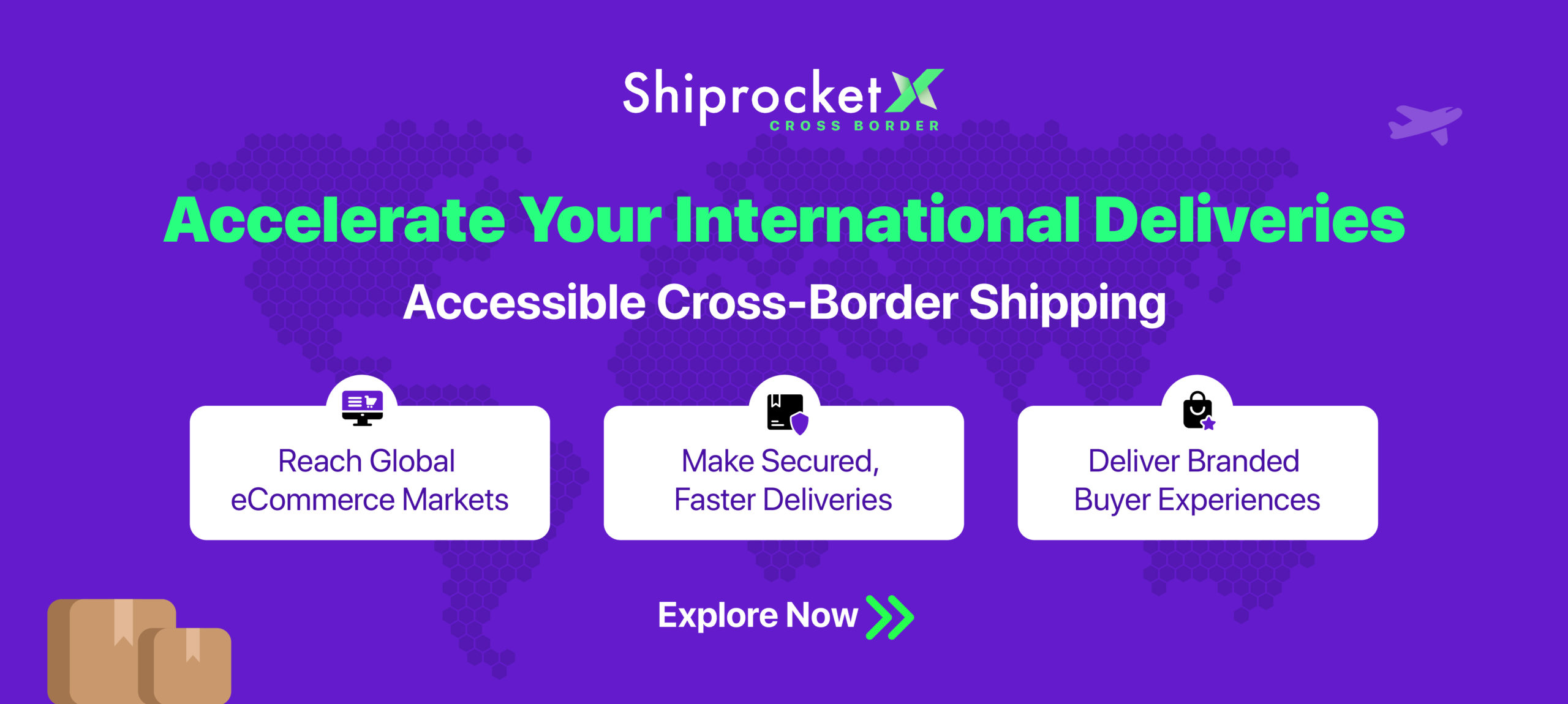 Calculate Your Shipping Costs Now