Slow Business Days: How To Counteract With More Sales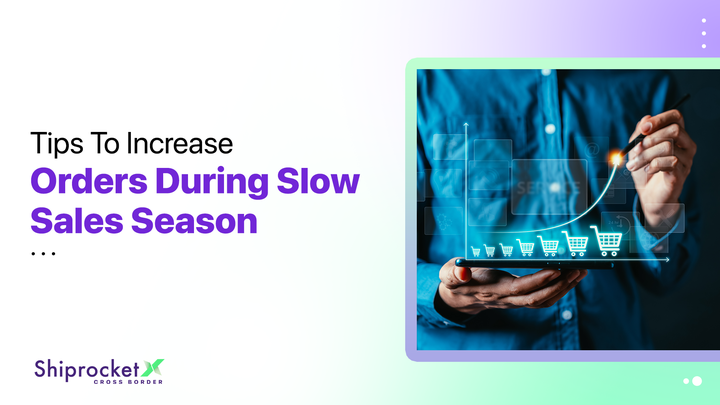 Did you know that global businesses , make the least amount of revenue, with a decrease of approximately 30% eCommerce sales, in the slow sale season?
While 2022 had been a re-emerging year for global eCommerce after the worldwide pandemic hit, there had been multiple changes in buyer trends across the globe. Once-peak seasons for sale are now lukewarm and drive fewer orders, whereas alternate days, times, and months have grabbed the demand. Let's see how.
Online Shopping Trends In 2023
Early Bird Shoppers
By end of 2022, online marketplaces saw an emerging trend – most shoppers tend to place their orders online early on during the day, before 7 am, or between 12 to 2 pm. The other peak timing is after 8 pm during the night, but the numbers during this time block have reduced significantly from 2020 to 2022.
Mondays Upping The Game
While 2020 saw Wednesdays and Thursdays making the most retail sales, Mondays have grabbed the highest spot in the recent couple of years. On the other hand, Saturdays have been observed to make the minimum sales and is also coined as the worst day of the week for retail businesses. It has been deduced that these fluctuations occur because the weekend is the most when people are free, and they spend it outdoors and in offline stores rather than shopping online.
Month End Surges
Since most paydays fall between the 25th to the 30th of every month for maximum employees, the highest retail sales online are also observed during this time. The lowest sales timings of the month are between the 10th and the 20th of every month.
Lowest Sale Months
While the highest sales season globally is from November to January due to the flash promotions of Christmas and New Year, online stores observe the lowest revenue and incoming sales during the months of May to August every year. This trend has been consistent throughout the past couple of years.

How To Increase Sales When Business Is Slow
Share Free Goodies
Everyone loves a freebie. Most brands, while first launching out, offers samples as a vote of trust to win new customers globally. When buyers receive samples and free goodies along with product orders, there are more chances of a repeat order at your site than just delivering the order placed. Moreover, if you offer free items with a clause – such as "buy 3 or more at 999 and get one free", you would have more sales than anticipated during the season.
Update Brand Page Visuals
When the roof isn't breaking on your head with surging sales, you have ample time to revamp and refresh your brand page. This is when you can update the visuals of products as well as order placement flow for enhanced customer experience. You can also optimise product descriptions and add quirky pop-ups for more engagement. This will attract customers to explore the updated page and you never know, might compel them to order products as well!
Organise A Rewards Program
Even though it is not any festive period or when your business is slow, your brand should always be on the top of your buyer's mind, especially for your dedicated bunch of customers. Share your buyers a lifetime discount code, or offer them a gift during any of their saved events (birthday, anniversary, etc) with you. Whether you connect with new buyers or not, you can still entertain your business during the slow sale season with your existing, loyal buyers.
Deliver Engaging Content
Keep your business always in front of your buyer's eyes with engaging content on social media and emails. These could go in the form of posts, infographics, shopping guides, fun contests, newsletters, and how-to videos. You can also make these content pieces personalised to your target buyers and create a buzz in the global marketplace about your brand.
Summary: Combating Dropped Sales Effectively
When we look through the various trends of the global eCommerce market, it is clear that online sale events and promotional offers make a huge difference to the overall annual order frequency of a brand. Thus, it is important to keep the buyers engaged with one offering or the other throughout the year so that the minimum order quantity remains consistent year-long, even when business is slow, and not just during the festive or peak season timings.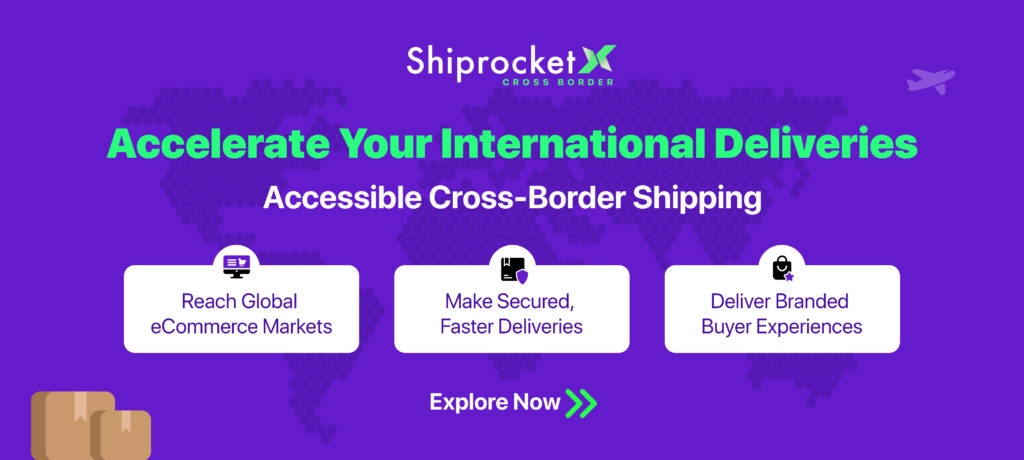 Calculate Your Shipping Costs Now