Why Choose Shiprocket Fulfillment?
Nearly 49% of customers say same-day or next-day delivery makes them more likely to shop again
Increase Consumer Satisfaction

Same-Day/Next-Day Delivery

Offer same-day/next-day delivery to your customers by choosing a fulfillment center closest to their residence.

Increase Delivery Speed By Up to 40%

Choose a fulfillment center nearest to your customer and offer faster delivery.

Industry-Standard Operations

With our fulfillment experts, experience seamless picking, shipping & hand over an absolute damage-free package to your customers.
Get Started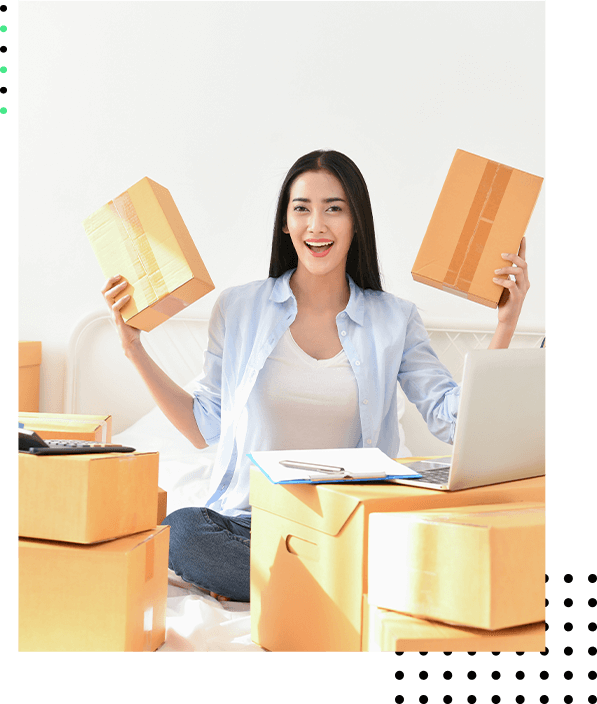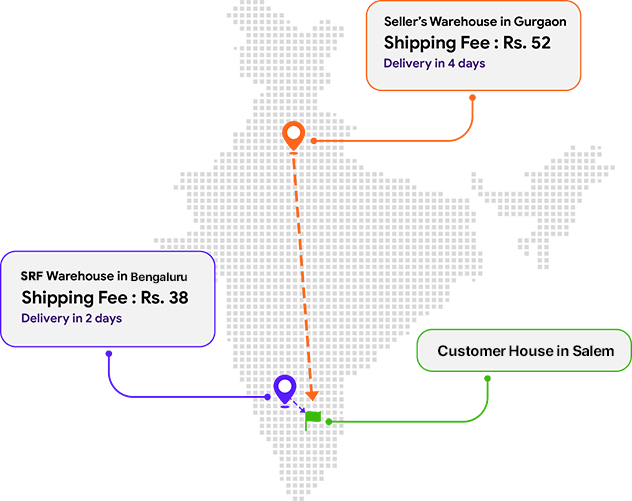 Reduce Costs & Increase Efficiency

Zero Weight Discrepancy


Find detailed reports of orders for which a weight dispute has been raised. We are here to help you save time and money.

Reduce shipping costs by up to 20%

Reduce shipping costs drastically by decreasing distance between the customer's residence and your warehouse.

Decrease RTO By 60 %


With increased customer satisfaction owing to on-time delivery of products, you can now bring down your RTOs by a substantial margin.

Faster intra-city and intra-zone shipping

Shiprocket Fulfillment has fulfillment centers across the country, making shipping within cities and within zones much faster.
Flexible Fulfillment Model

No additional warehouse investment

Avoid investment in additional warehouse management infrastructure. With Shiprocket fulfillment, invest that money in other facets of your business.

Quick Onboarding

We believe in minimal paperwork and avoid lengthy integration formalities. Connect with us and start delivering orders to your customers fast.

Accommodate a Surge in Order Volume


Shiprocket Fulfillment will always keep sufficient storage space for your inventory In case of rising order volume.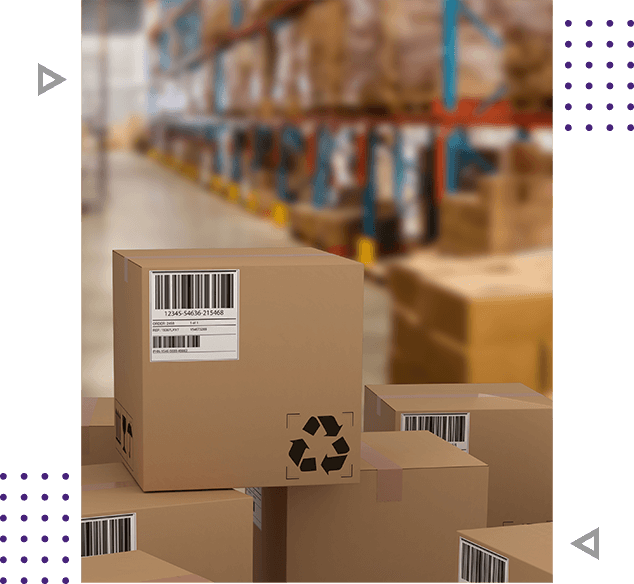 Reach Every Nook & Corner Of The Country
Fulfill Every Order With
45+ Warehouses

Across India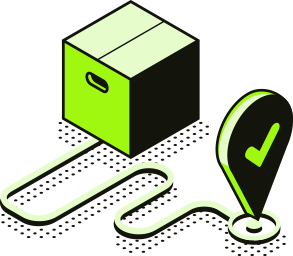 Reach Wider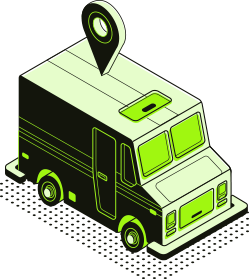 Deliver Faster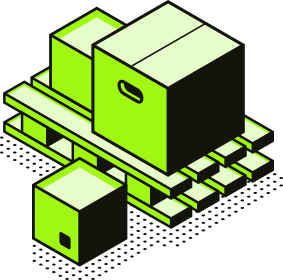 Ship Smarter
Store your products in our state-of-the-art warehouses across all major zones in India. Enjoy hassle-free fulfillment and scale your business across the country.
A Complete End-to-End Fulfillment Solution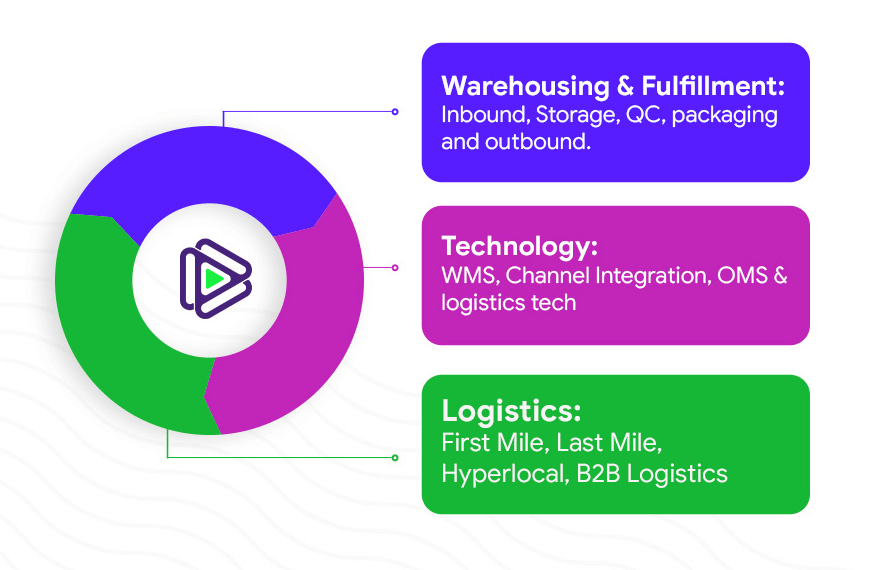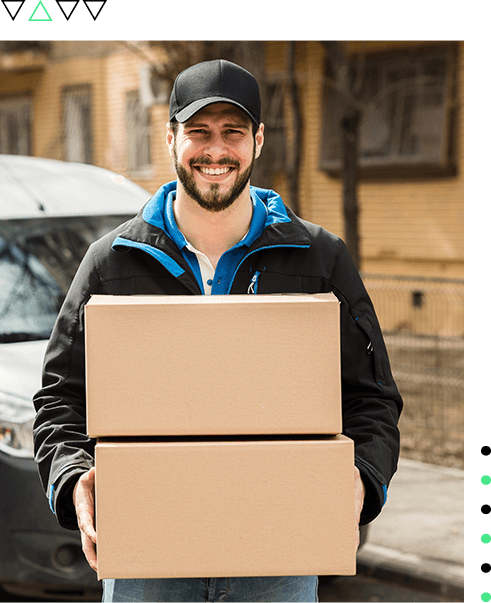 Business Impact

Faster Delivery at Lower Cost

40% increase in delivery speed; reduction in shipping costs by up to Rs. 20

Increased Revenue Generation

Reduced order cancellations, resulting in higher sales; 2-5% reduction in RTO

Reduced Fulfillment Cost


Lower investment in warehouse infrastructure; reduced inventory handling cost
Here's How Shiprocket Fulfillment Is Helping Brands Scale Their Growth
Learn More About eCommerce Fulfillment