5 Common Self-Fulfillment Challenges Faced by eCommerce Entrepreneurs
Are you an eCommerce business owner who has just started off with their business? If yes, you must be finding ways to save money wherever possible to balance all facets of running the business successfully. Doing everything on your own, a.k.a DIY-ing may come across as the ideal way to cut down on costs and avoid the pressure of managing multiple resources. However, if you look at the bigger picture there are several challenges of doing it all by yourself. Let's have a deeper look at these challenges-
One of the most common examples is eCommerce order fulfillment, that involves receiving orders, storing inventory, packing items and ultimately shipping them to the end customers. When you take up this entire process in-house, most commonly known as self-fulfillment, it can get extremely cumbersome. Just imagine packages lying around in your entire room and you taking care of everything starting from packaging to shipping. Sounds challenging, right?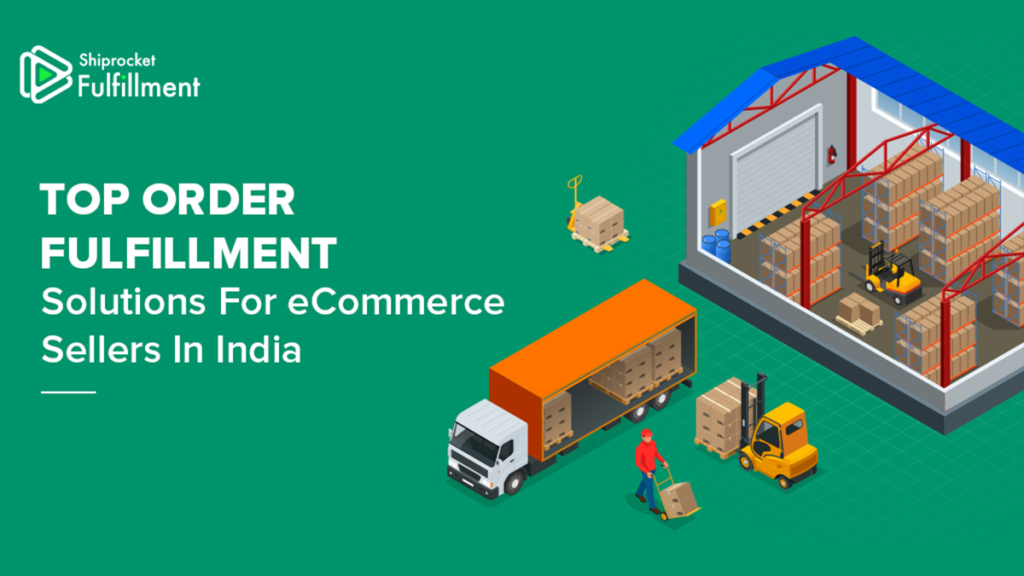 Let's begin by understanding self-fulfillment and what is included in this model.
What is Self-Fulfillment?
Self-fulfillment takes place when the seller or merchant takes up each step of the order fulfillment process internally, without the help of any third-party logistics provider. It's common among eCommerce businesses that are just starting out to manage inventory and pack orders in their residence or place of work.
Self-fulfillment at this stage takes up a lot of your time that could have been otherwise invested on acquiring more customers, preparing marketing strategies or developing a new product range. If you plan to take it a notch higher, then the DIY fulfillment model will include:
Purchasing a warehouse space
Looking for staff members for your warehouse
Buying the necessary equipment
Getting Warehouse Management Software licensed
Getting workers' insurance
And many more
The question is, do you really want to invest so much of your time and energy into warehousing, that can be done better by an expert in the field of order fulfillment processes?
Here we will discuss a few of the common challenges faced by eCommerce business owners in self-fulfillment and why you should outsource it to an expert in the business.
Self-Fulfillment Challenges
Time-consuming & Higher Costs
Once you receive an order, you need to make sure the products are packed properly so that there are rare chances of any kind of damage. Remember, your customer will never accept a tampered product or even a damaged cover. In addition to this, the package needs to be picked up in a timely manner otherwise it will arrive late at your customer's delivery address, making them wait longer than they want to. According to a report, 49% of customers say they are more likely to shop online if they receive their product either the same day or the next day. In such a situation where the customer's priority needs to be maintained at the top, managing this process single-handedly can get really hectic, resulting in inefficiency.
Moreover, running from a single warehouse will lead to higher shipping costs. For example, you want to ship your product to Kerala, but you are operating from Gurgaon. The shipping costs, in this case, will automatically be much higher as compared to shipping the product from a third party fulfillment center located near Kerala.

Inefficient Order Fulfillment
You are an eCommerce business owner whose key competency lies in making business strategies, solving problems, creating marketing plans and managing the growth of your business. If fulfillment is not your core business, you might not be aware of the best practices. When your entire order fulfillment process consists of manual, technical as well as redundant steps, it's very common to make mistakes. As more and more orders keep rolling in, you repeat these errors. If you are shipping orders out from a single warehouse, your product reaches your customer late and you also have to pay higher shipping cost as the package has to travel across multiple shipping zones. Also, delays in order pick-ups are very common when you are fulfilling orders on your own, as you might not have a clear vision of the placements of the products in your warehouse.
Customer Dissatisfaction
When you opt for self-fulfillment, you tend to settle for the lowest shipping rates you can get. Although it might seem to be the best option for you, it may not be the same for all of your customers. Let us take an example to understand this better. You're based out of New Delhi and you need to ship a package to a customer who lives in Mumbai. Unless you opt for fast shipping, the package will take a longer time to reach the customer.
When shipments take too long to get delivered to your customers, you may be harming your future business. Buyers, nowadays, expect Amazon Prime like-service where they can receive their order the same day or next day from the date of their purchase online. Slower delivery times fail to meet your customers' expectations, resulting in lower chances of them converting into repeat customers.
Limited Sales Opportunities
Gone are the days when businesses used to operate from a single brick and mortar store. Nowadays, they function from multiple channels for sales and services and customers expect to transition between them to experience seamless shopping. Creating a user-friendly experience requires the right infrastructure to bring information together in one place from many different sources. Self-fulfillment makes it difficult for eCommerce sellers to stay flexible and keep customers happy.

Lack of Inventory Visibility
Having accurate inventory visibility can make a big difference in building customer relationships. Self-fulfillment may lack a reliable inventory management system. With a robust end-to-end fulfillment solution, it's easy to keep track of the available items in the inventory, mark the ones that cannot be shipped, place orders to replenish supplies. The system can automatically handle the reduction in inventory, bringing down the available quantities each time an order for a product is placed by a customer.
Final Say
When you are on a tight budget and are just starting off your business, doing everything yourself may seem to be the best option for you. While self-fulfillment can look like a comparatively free process, there are several hidden costs you will not come across right at the start. Though they may appear to be really small, they should not be ignored while looking at the bigger picture and when calculating the total costs of fulfillment. At times, these small costs will add up to be more than the cost of outsourced fulfillment.
Shiprocket Fulfillment is an end-to-end order fulfillment solution that will take care of everything starting from receiving orders to shipping it to your customer at a lightning speed, all for relatively lower costs. Check out all the details about Shiprocket Fulfillment here.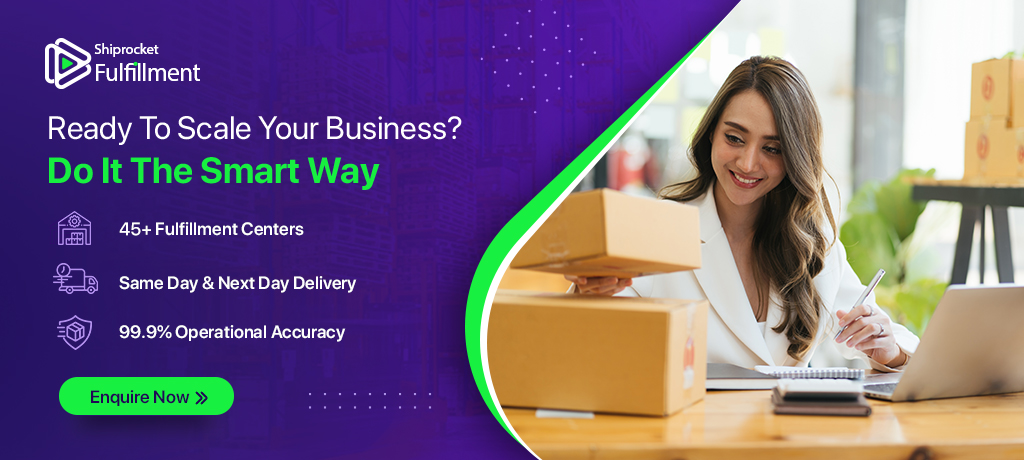 Calculate Your Shipping Costs Now