7 Types of Warehouses: Which Is Best For Your Business?
Warehousing, however simple it might seem to be, has a lot of diversification. There are a variety of warehouses, each having a niche of its own. How do you decide which type of warehousing is right for your business?
You must consider various factors, such as your industry, location, and business requirements. The type of warehouse you choose is going to have a strong impact on your order fulfillment operations and, ultimately, on your customer relations. The more orders you fulfill on time, the more satisfied your customers will be.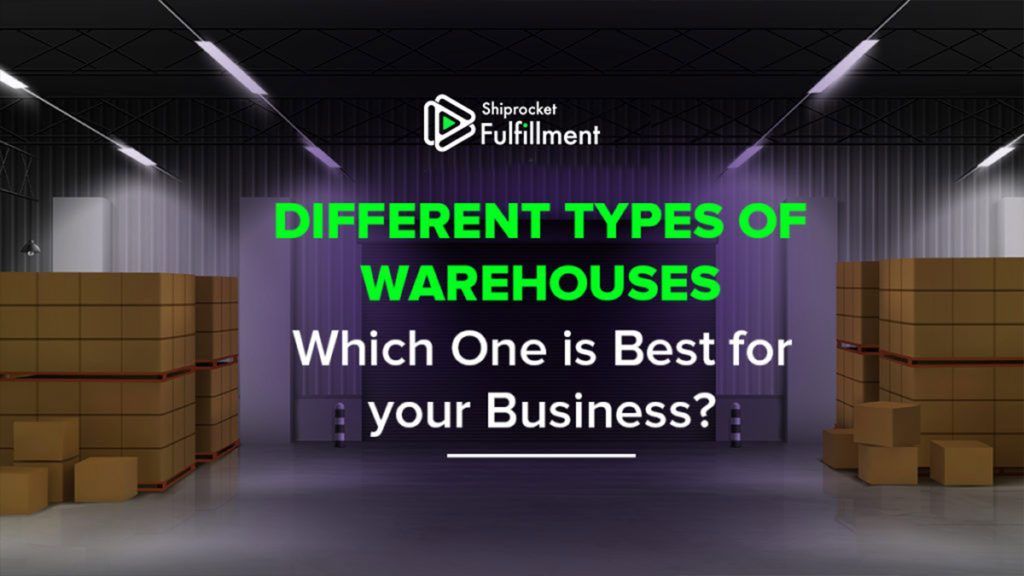 Having the right kind of warehousing in place becomes even more important during the festive season when you've got a massive surge in orders to manage. Instead of making any rash decisions, you must critically analyze the different types of warehouses available and make an informed decision.
Types of Warehouses
If you're wondering which warehousing will suit your business the most, please keep reading. Let's discuss everything about the different types of warehouses so you can choose the one that is right for your business.
Generally, there are 7 major types of warehouses:
Distribution centre
Public warehouse
Private warehouse
Bonded warehouse
Climate-controlled warehouse
Smart warehouse
Consolidated warehouse
Distribution centre
Distribution centres are warehouses that have larger space than any other warehouse. These centres enable faster movement of large quantities of goods within a short time. Goods are procured from multiple suppliers and are quickly transferred to various customers.
These centres make an important part of the supply chain, as they provide fast and reliable movement of goods. Most of these centres have computerized control leading to higher efficiency. To further increase efficiency and lower delivery time, these centres are often located close to transportation centres.
In the case of perishable products, goods are stored in the centre for less than a day, as they enter early morning and are distributed to customers by evening.
Reasons to Choose:
Efficiency of operations
Storage capacity
Public warehouse
Public warehouses are the ones owned by the government or semi-government bodies. They are lent out to private sector companies to stock up on goods upon paying a certain amount of rent.
It's a great option if you're a small business or an eCommerce startup which is not in a position to own a warehouse and needs to store goods for a short time period. This storage facility allows small businesses to deal with the overflow of goods until they are ready to own an additional warehouse.
Reasons to Choose:
Affordable option
Open accessibility
Private warehouse
As the name suggests, private warehouses are privately owned by large retail corporations, wholesalers, manufacturers or distributors. Large online marketplaces also have privately-owned warehouses to store merchandise.
These private companies purchase products in bulk for the peak season and store them in the warehouse for the systematic distribution of orders that are bound to come their way.
Private warehousing, also known as proprietary warehousing, requires capital investments by the owner. Hence, it's best for well-established companies. Although it warrants investment in the start, it turns out to be quite cost-effective in the long run.
Reasons to Choose:
Less long-term cost
Better regional presence
Bonded warehouse
Bonded warehouses are mainly owned and run by a government or private agencies. This type of storage facility is used to store imported goods before customs duties are levied on them, as the companies storing goods in these warehouses do not pay any duty charges until their items are released.
The private agencies that run bonded warehouses must obtain a government license before getting into this business. Through this mechanism, the government ensures that importers pay their taxes on time. Without paying the duties, no importer can open their goods.
Bonded warehouses are perfect for importers, as they can keep their items duty-free even for a long time until they find their customers. Such warehouses play a crucial role in cross-border trade, making them ideal for eCommerce businesses involved in international trade.
Reasons to Choose:
Low overall cost
Helps in international trade
Climate-controlled warehouse
As the name goes, these warehouses are used to store items that need to be kept at a specific temperature, mostly perishables. Climate-controlled warehouses can range from humidity-controlled environments that can store fresh fruits, flowers, etc., to freezers that store frozen foods.
Reasons to Choose:
Protection against natural elements
Better inventory security
Smart warehouse
When we talk about automation these days, warehouses are not left much behind. Smart warehouses use artificial intelligence in their storage and fulfillment process. Everything is automated, starting from packing items to transporting goods to the end customers.
These warehouses require minimal manual supervision, as they operate using the latest technologies. Smart warehouses are increasingly being used by eCommerce giants like Amazon and Alibaba.
Reasons to Choose:
Lesser chances of error
Reduced manual efforts and cost
Consolidated warehouse
Consolidated warehouses are third-party storage facilities wherein various small shipments are collected from various suppliers and combined into a bigger and more economical truckload, bound for a similar geographical location.
If you're running a startup and don't have a very large amount of inventory, you can take advantage of this facility.
Reasons to Choose:
Economies of scale
No capital investment
Which Warehouse Is the Best for You?
By now, you must have understood that each warehouse has a purpose of its own. You must choose the type that aligns with your business's requirements.
For instance, if you are into selling perishable products, you might consider going for climate-controlled warehouses. If you're an established business and have the capital to invest, you may choose a private warehouse for your business. If you're into cross-border trade and involve a lot in international shipping, you may want to opt for bonded warehouses.
Whichever warehouse you opt for, always ensure to keep both your short-term as well as long-term distribution needs in mind and choose a warehousing service that simplifies your daily tasks, reduces your fulfillment costs, and delivers your orders quickly.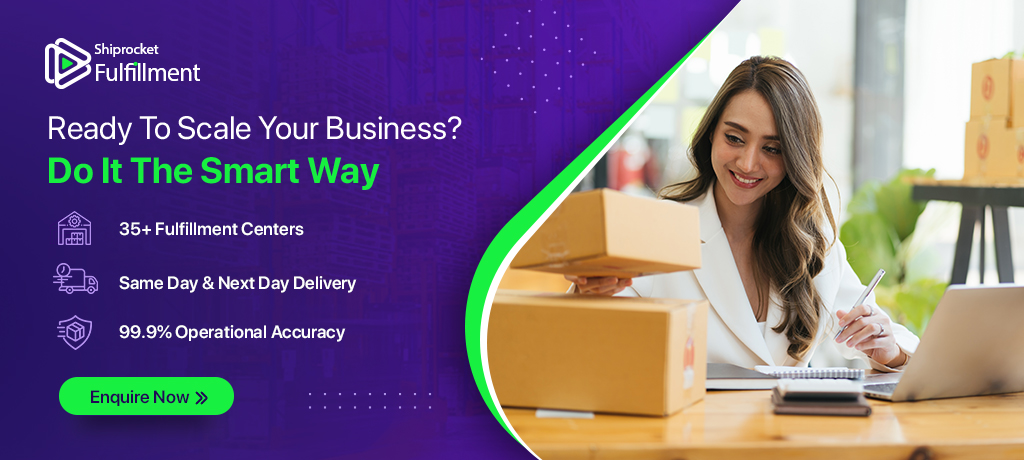 Calculate Your Shipping Costs Now