How Automation in Warehousing is an Upcoming eCommerce Trend
With the growing eCommerce industry, retailers are moulding their strategies as per the emerging technologies to increase revenue. Warehousing, being one of the most vital aspects of online businesses, is going through dramatic changes. A lot of efforts are being made to make the process smooth for packing and shipping single items or low volume products.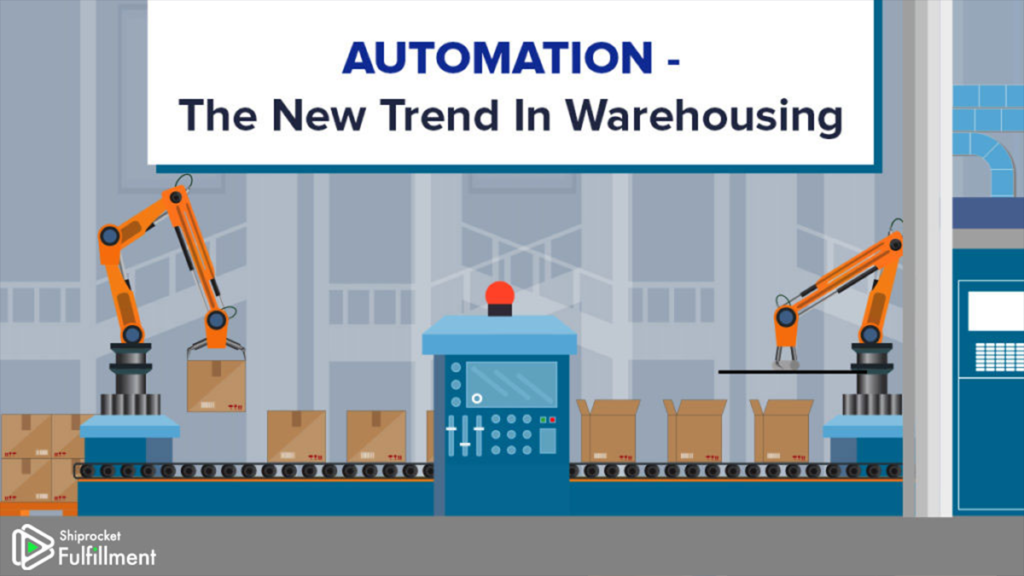 When it comes to the existing distribution centres, this is a great challenge to update and automate the whole process. In this scenario, an engineer-procure-construct (EPC) firm can be a good way to overcome the hurdles that are related to new warehousing techniques.
Here is how automation can help in streamlining the warehousing and distribution process:
Need for Automated Systems in Warehouses
With higher wage rates, finding the right people who are willing to work in warehouses is a challenge. Moreover, the rapid growth of eCommerce has led to huge demand as well. To cater to this, there is a greater stress on automation to perform the tasks of picking, packing, and shipping the products. With systems enabled with artificial intelligence, the stress is more on utilizing the advanced technology in logistics to perform the tasks done by the humans.
What kind of Automation is Ideal for Warehouses?
Goods-to-person (GTP) automated systems have already been in vogue for five to ten years. They make use of mini-loads and shuttles that store individual items. These items are then delivered to the local distribution area according to a sequence. The picking aid commands (verbal and light) are used to instruct systems about the sequence of the items, the number of items to be picked, and where to place those picked items in the warehouse.
Nowadays, Autonomous Mobile Robots (AMRs) are also being used to move inventory in the warehouse and from the warehouse to the fulfilment centre. This reduces travel time to a significant extent.

What New Infrastructure is Needed for Better-automated Warehousing?
Based on the type of automation process required, the infrastructure needs to be implemented. Material handling equipment is one such area where the latest technology is needed. Manual warehouses still use pallet jacks or walkie riders, and they are not at all suitable for picking up modules or loading a conveyor system. Other latest innovations include internet cabling, wireless AP points, electrical outlets, compressed air, to name a few.
Changes to be Done to the Floor Space
To have an effective warehousing system, free floor space is needed for racks, conveyors, forklift paths, and other processes. In this case, automated systems really come handy as they utilise the floor space well. Moreover, fire protection systems can also be automated for better code compliance.
What Hardware and Software are Needed for Automation in Warehouses?
A significant part of efficient warehousing is to have an effective combination of WCS (Warehouse Control System) with the WMS (Warehouse Management System) / ERP (Enterprise Resource Planning) System. Through this integration, orders are sent to the automated system and the whole picking and distribution process starts. A separate work stream is created for software developers and customer IT teams to improve and manage the automated process.
How the Automated Process Interacts with Humans?
In order to maintain an automated process, skilled workforce is required. The warehouse employees need to have computer skills, problem-solving skills, and mechanical skills. With regards to this, it needs to be mentioned that robots are managed and maintained in a warehouse by a skilled workforce who are adept in robotic and technical knowledge.
With more retailers in eCommerce business making use of automated processes, warehousing and distribution process is expected to reach all new levels.
Calculate Your Shipping Costs Now