Challenges Faced in eCommerce Cross Border Trade & How To Overcome Them
Did you know that cross-border eCommerce is set to reach $1 Trillion in 2020? With around 848 million shoppers across the world, it is an excellent time to reach out and sell to as many people as you can. In this expansive eCommerce scenario where new sellers are coming into play almost every day, you must do something different to give your business that extra edge. Exploring international markets, commonly known as cross-border trade, is a great way to stay ahead of others in the curve. With cross-border trade, you can reach out to a vast audience abroad and increase sales exponentially. But, every great opportunity is followed by challenges. Here is a list of 5 challenges posed by cross-border trade and how you can overcome them.
Challenges Faced In Cross Border Trade
Without any doubt, cross border trade a.k.a CBT poses many opportunities to eCommerce companies. It proves a boon, as businesses can sell their products worldwide with the initiative. But, there are also various hurdles that you need to cross before successfully making a footing in the field of cross border trade. Here are a few of them and a few tips about how you can overcome these challenges:
Lack Of Local Market Expertise
More often than not, sellers fail to realize the importance of proper market research. Not knowing the foreign market is the biggest challenge for any seller. Shopping trends vary from region to region, and it is essential to learn the different patterns, preferred payment modes, etc.
For example, in India, the preferred payment mode for most buyers is paying on delivery, but if an Indian seller plans on expanding their reach to USA, payment, and delivery methods have a stark difference. Prepaid and gift card payments are a trend there.
Also, the buying pattern is hugely influenced by festivals and important days. Sometimes sellers can face backlash as their campaigns do not align with the buyer's demand.
Solution-
Thorough market research done with surveys clubbed with data-driven insights can be useful for your business. Market research will not only tell you about cus your customers in the international markets and their buying patterns but will also help you in differentiating your brand. Once you understand your competition, you can present your Unique Selling Proposition in a way that attracts customers.
Shipping & Logistics
Shipping and logistics management is a key differentiator when you take your venture to international waters. Since order fulfillment decides the fate of your package, it poses a challenge to partner with a suitable shipping partner. Your shipping partner must offer you top-notch shipping along with a wide reach and discounted shipping rates. It often gets challenging to fulfill all orders with one courier partner. Negotiating prices with carriers can be tedious as international shipping can be expensive. Also, pricing for the products is altered when your shipping costs increase.
Solution-
To overcome this roadblock, you can partner with a shipping solution such as Shiprocket that offers you to ship with multiple couriers and the cheapest shipping rates. This gives you a broader reach, and you can ship at prices starting from Rs. 110/50g.
Additional & Overhead Costs
When setting up a business for the global market, you need to invest in various things that you otherwise would avoid. First of all, your website needs to be revamped to accommodate the international pricing model, different languages need to be added to ensure your buyer understands the product they are ordering, and you must also have a currency converter that lets them convert the website's price into their currency.
Along with this, the customs and taxes levied on each item increases. The amount you invest in resources to manage an international division is high, as you need to build a communication bridge between your company and the buyer.
Solution-
The duties paid for shipping are high, and you need to invest in resources to complete all paperwork and formalities so you can conduct international trade seamlessly.
Payment Methods
Providing buyers a uniform payment infrastructure is a tough job! Often businesses lose out on potential customers because they cannot offer a frictionless payment system to their customers. The payment preference of people is different in different regions. According to a report by Practicalecommerce, 50% of all eCommerce transactions in India, are cash on delivery. Similarly, in North America, the payment preference is dominated by cards.
Solution-
Most times, having a single payment gateway for domestic as well as international payments can get very expensive. Therefore, conduct thorough research about local payment methods and see what works for your business!
Just like India, there are various alternative payment methods that sellers need to be acquainted with before they begin selling.

Local Promotions & Marketing
Understanding the vibe and demand of your target audience before you market anything to them is extremely important. Sellers usually face difficulty when they want to attract people to buy from their store. The trends are dominated by various factors such as culture, festivities, specialties in the area, etc. Hence, interacting with the target audience before presenting them with an advertisement or piece of information becomes necessary. An ad that works in the USA doesn't have to work in Turkey. When Coca-Cola conducted it 'why this Kolaveri di' campaign, they had the song sung in Turkish to connect with the buyer.
Also, another hack would be to get in touch with influencers in the area. They can quickly get your product across thousands of consumers. Be sure to collaborate creatively so that the output seems organic.
Conclusion
Cross Border trade poses many challenges, but the opportunities it offers outdo the difficulties. Trade carefully and devise intelligent strategies to make sure your approach is streamlined, and every campaign is thoroughly targeted. This way, you can save on costs and also sell successfully!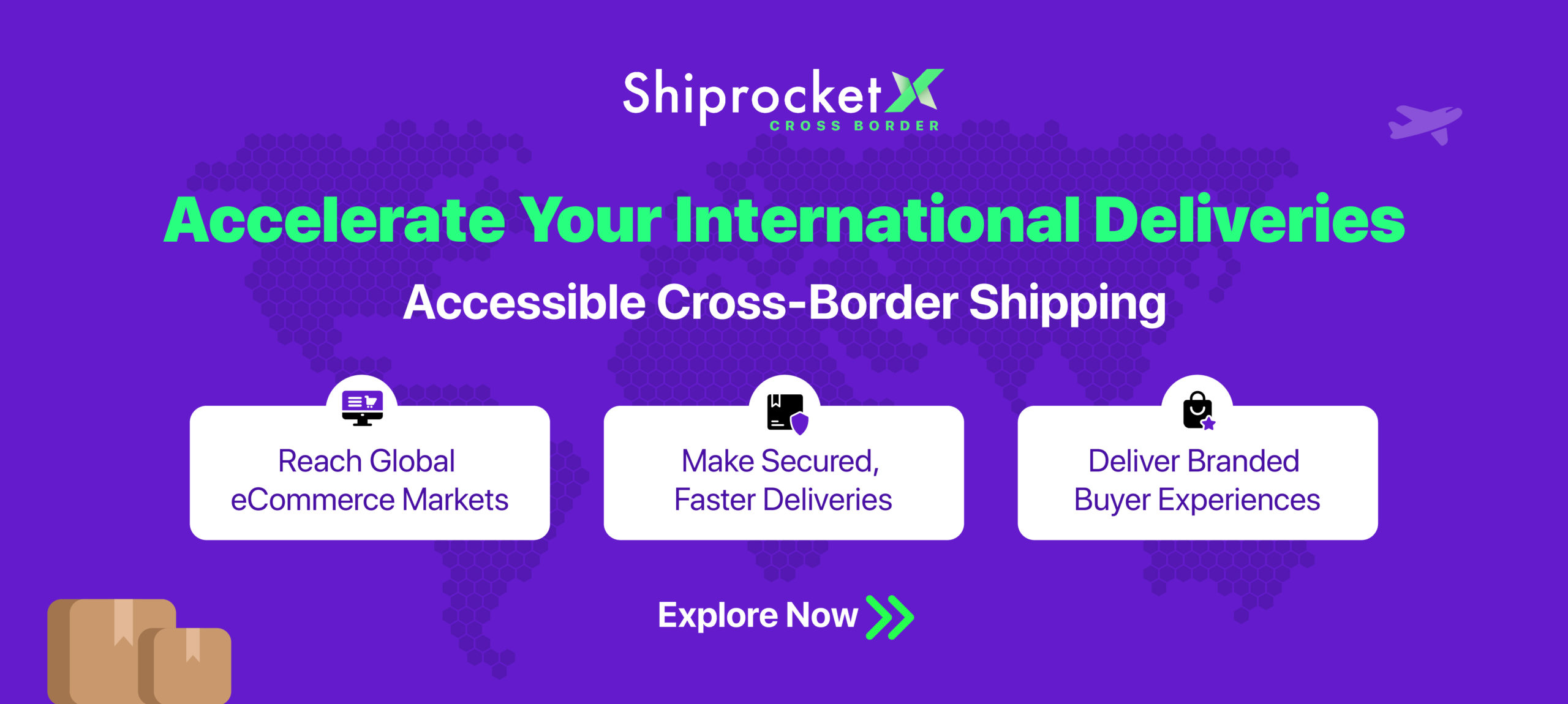 Calculate Your Shipping Costs Now