Warehouse Management
Fulfillment Center or Warehouse? Choose the Right One for Your Business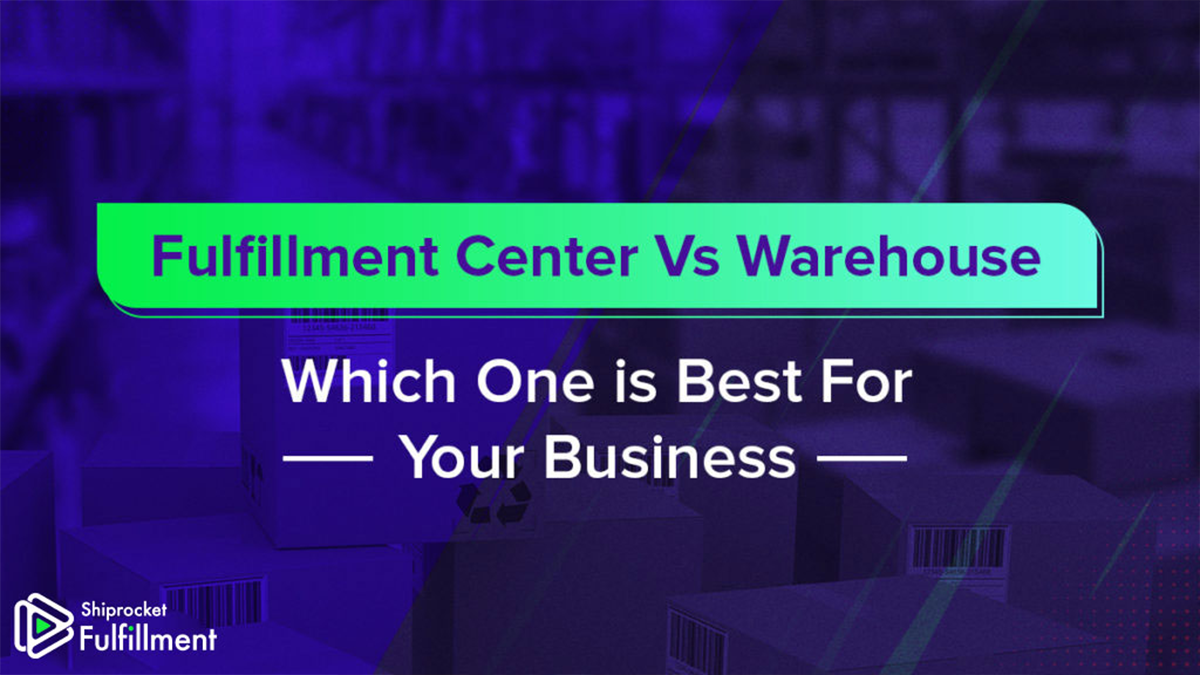 Fulfillment Center and Warehouse are often used interchangeably but in reality, both have different functions. They are large buildings that hold inventory for businesses. However, their features and services are quite different. The services that each provides vary depending on the business needs. This blog explores the functions of both the fulfillment center and warehouse for you to decide which is most suitable for your eCommerce business.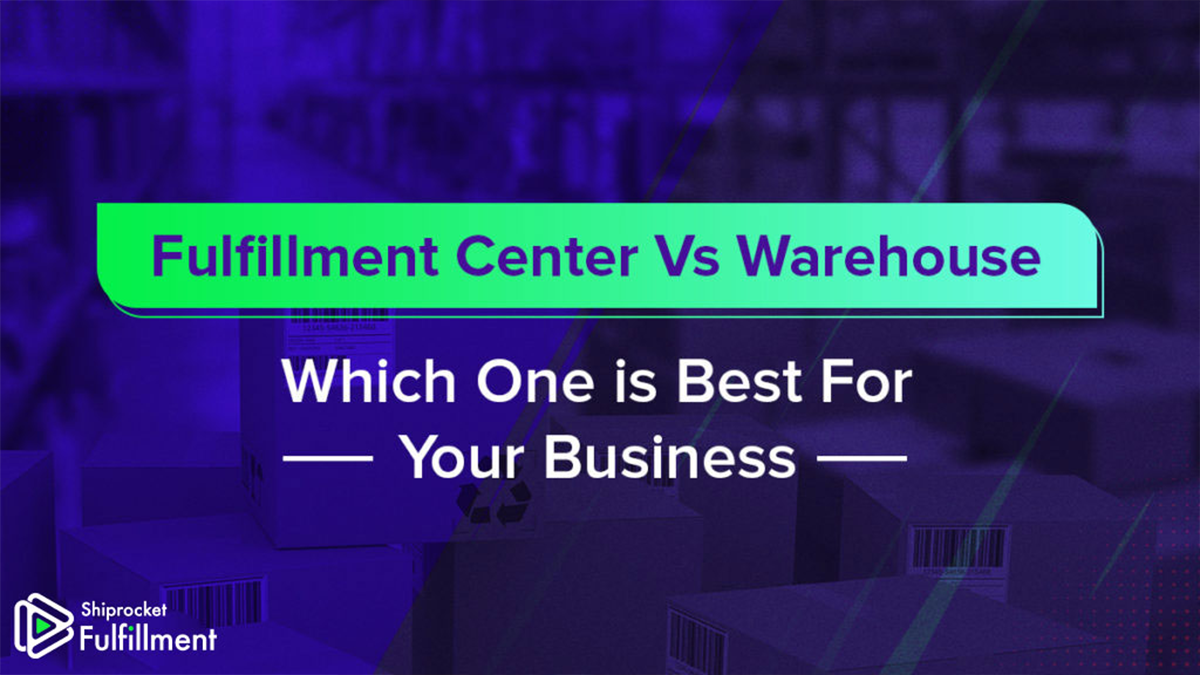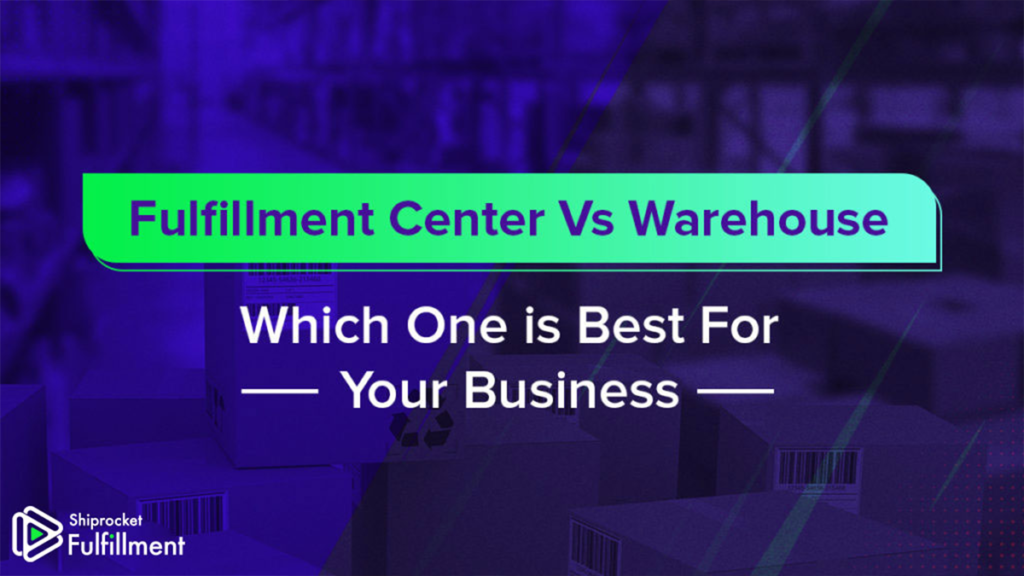 What are Warehouses? When are they needed?
A warehouse is a building where goods and products are stored for a long period of time. It is a place designed to store the inventory of business in bulk quantity until it is needed. A warehouse is equipped with high shelves stacked with many goods, and forklifts driving around and containers moving across the building. Operationally, what happens in a warehouse is a stagnant job. Inventory is added, moved to various locations, and short periods of time before the product is shipped out, unlike warehouses where products are eventually transferred out of the warehouse when needed.
Companies that take care of warehousing, solely, are seen focusing more on businesses that work with wholesale, or business to business orders that deal with large quantities of products. More substantial companies & retailers have their own warehouses where they can store their extra products, or they rent warehouses to share with other businesses. Typically, it is a cost-effective idea for small and medium-sized businesses to lease warehouse space, depending on the terms of the leases.
In case you are looking to store your business's extra inventory until they're in demand, or small storage spaces are not working out for you, a warehouse is what your business needs.
What are Fulfillment Centers? When are they needed?
Similar to a warehouse, a fulfilment center is also a large building that stores inventory for a business. However, it serves various other purposes as well. A fulfilment center stores items for short periods before the product is shipped out, unlike warehouses where products are stored for a longer duration. These centers work with retailers, eCommerce companies, corporations, etc. to fulfil B2B and B2C orders.
In terms of operations, fulfillment centers work towards the entire order fulfilment process. Order fulfillment refers to the process starting from the sale of a product, until the post-delivery experience of the customer. It covers all the essential aspects, such as receiving, processing, and delivering orders. After a buyer completes a purchase on an eCommerce store, inventory is picked, boxes are packed and then labelled to be shipped to the buyer's residence.
Fulfillment centers can cater to both B2B orders, i.e. the high volume of product that is sent to a big-box retailer, as well as a B2C order, which is shipped directly to an individual's residence.
It is best for eCommerce sellers to outsource their fulfilment, as it includes everything starting from inventory management to negotiating rates with shippers. Outsourcing order fulfillment processes to a 3PL can make it easier to manage inventory, improve customer service, and save the seller's time to focus on strategic tasks.

Fulfillment centers are always working around the clock to process, pack, and ship orders to customers. Besides, they receive shipments of inventory, have people picking items, packing up boxes, and labelling shipments and orders, ship out fulfilled orders and handle returns. Because of that, fulfillment centers are equipped with the best technology for processing orders, managing inventory, organizing transportation, and similar tasks.

Why do you need a Fulfillment Center for your Business?
Faster Delivery
A fulfilment company typically ties up with multiple shipping carriers. Since a fulfillment center operates to fulfil direct-to-consumer orders as soon as they are placed, they need shipping carriers to pick up shipments at least daily. It ensures orders are delivered to consumers in time and faster as promised.
Enhanced Focus on Core Business Operations
While packing boxes and shipping customer orders are essential for satisfying consumer expectations, they are the tasks that can be outsourced easily. Entrepreneurs and eCommerce store managers have an unending to-do list; therefore, they must stay focused on the tasks that only they can do, which will help them scale business and increase revenue.
Taking the time spent on order fulfillment, focusing on marketing, customer service, and product management instead can help eCommerce businesses be more strategic and less operational.
Automated Warehousing and Order Fulfillment
New age fulfilment companies keep technology at the centre of their fulfillment services. It means that every step of the fulfilment process is automatically documented in real-time for eCommerce businesses to know the status of their inventory and each order in the fulfilment center without having to be there.
Improved Scalability of Your Business
With 2,000 items sold and 5,000 already booked for February, are you overwhelmed? No doubt your business is growing, but when mismanaged, this growth can turn against you. Mismanagement will take place when you are handling the entire order fulfillment process on your own. This increasing order volume, if mishandled can result in poor performance of your business. Fulfillment centers have all the necessary resources to accommodate any change in order volume, allowing you to scale up your business at your own pace.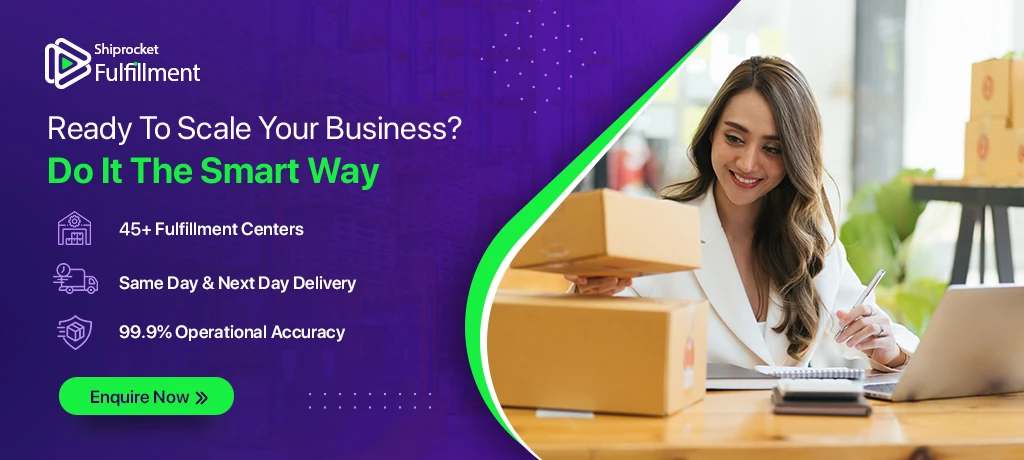 Calculate Your Shipping Costs Now