5 Ways to Improve Customer Service Through Effective Warehouse Management
Customer satisfaction is one of the primary measures of business growth. Small and medium-sized businesses constantly try to improve their customer service, as satisfied customers are typically the long term stream of generating revenue. While companies are innovating new ways to boost customer satisfaction, the basics are often overlooked. If a customer is unable to purchase the stock he needs or finds the order process difficult, there are high chances he might shift to another supplier. This is when effective warehouse management comes into play.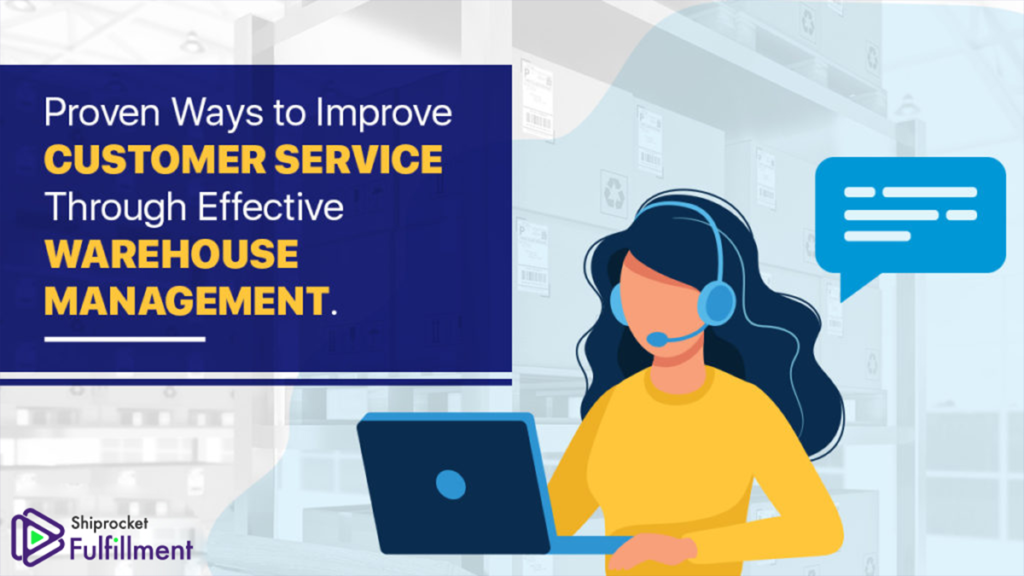 Timely and accurate order fulfillment has a powerful impact on customer satisfaction. Be it delay in delivery, or an inappropriate dealing with goods, numerous things can hamper the reputation of your business. You have to ensure your customers are not let down. Warehouse management is one such thing that if done the right way, can take your business to new heights altogether. We are here to help you with the top five ways to improve customer service through effective warehouse management.
Prevent Understocking
Understocking is one of the worst nightmares for eCommerce business owners. It not only leads to lost sales but also reduces customer satisfaction and lowers loyalty levels. Buyers often feel let down when you don't have what they're looking for, and the last thing you want is to disappoint customers.
What Causes Understocking?
Inaccurate data – Retailers often run into inaccuracies when dealing with inventory. There are times when the inventory numbers they have on paper (or on-screen) do not match the real numbers in the stores. This causes sellers to think that they have a product in stock and ultimately end up re-ordering different items.
Failure to re-order on time – This issue is pretty standard and straightforward: products are leaving your shelves faster than you can re-stock, and this results in you selling out of in-demand items.
Poor communication with employees – Merchants often fail to communicate effectively with warehouse managers, which ultimately leads to missed or delayed orders.
How to Prevent Understocking?
The first thing you should do to avoid understocking issues is to invest in the right Warehouse Management System (WMS) for your business. A WMS automates all time-consuming processes. It will also be beneficial if you have multiple warehouses, as it allows you to manage multiple stores from one place. By tracking inventory in real-time, a warehouse management system can help you in minimizing stock shortages.
To improve communication with suppliers, get all orders and other essential things on paper, then make sure everyone is on the same page. Be prompt and let your employees know about any issue as early as possible. For example, if a particular item is selling faster than the rest, do not wait until the inventory gets over. Get in touch with your respective vendors and re-stock in no time.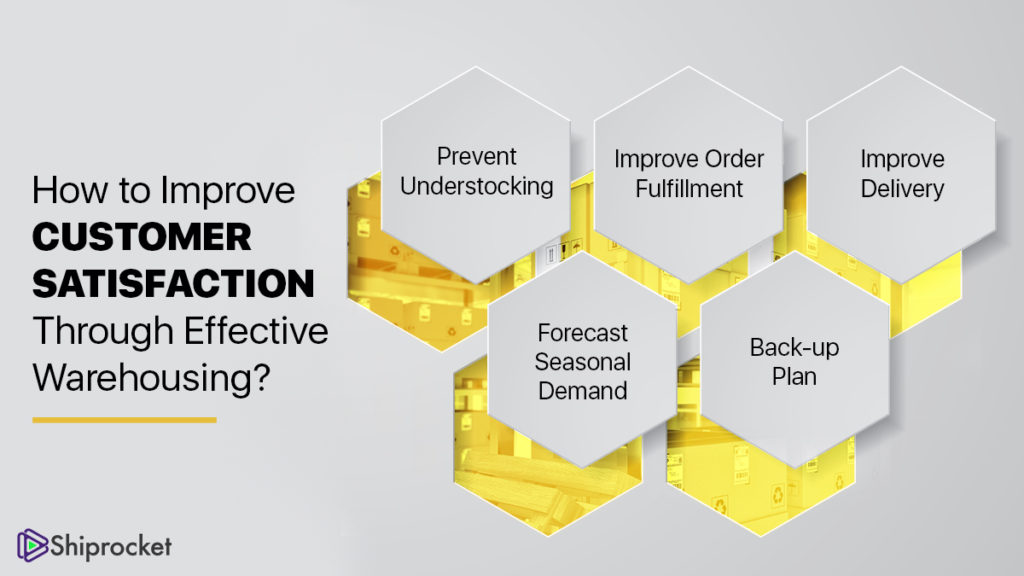 Improve Order-Fulfillment
Order fulfillment refers to the entire process starting from the sale, up until the post-delivery experience of the customer. It covers all the essential aspects, such as receiving, processing, and delivering orders. Warehouse management is one of the significant aspects of order fulfillment. You need to have a good idea of your stock before you start processing an order.
An updated inventory with SKUs marked for each product is non-negotiable. Carrying out regular audits will ensure its correct implementation. Deploy warehouse management software for better management of your products. Add SKUs and tally them with your products to avoid any confusion. Also, check if the items are in shape, if found defective, discard them and make arrangements to purchase new ones.

Courier aggregators like Shiprocket are known for providing more than just hassle-free shipping with features such as warehouse management, automated return order processing, and the cheapest shipping rates where your order fulfillment can be carried out at one place.
Improve Delivery
In today's fast-paced life, customers want everything to be delivered fast and on-time. One missed delivery or even a late delivery can compromise the trust that your customer might have built for you. Sticking to delivery timelines is extremely crucial to maintain customer trust and encourage repeat business. Here are a few ways you can improve on-time delivery and fulfill delivery promises to your customers-
Improve communication with warehouse – Clear communication with your warehouse is important to ensure on-time delivery of products. Your communication should be so clear that it should not take more than a few minutes for an order to be processed at the warehouse. During busy seasons, prefer speaking to your warehouse manager over a call instead of an e-mail, as it saves a lot of time and prevents miscommunication.

Locate items faster with a Warehouse Management System – If you want to perform fast and on-time delivery for your customers, investing in a WMS is an absolute must. One of the main features of a WMS is to locate items quicker inside a warehouse and distribute them to the relevant areas of the warehouse. It allows companies to view real-time inventory data on specific warehouse locations. Once the items are located faster in your warehouse, your entire shipping process will automatically speed up.
Ship with multiple courier companies – If you ship via multiple courier partners, you can maintain a faster flow of the process and eventually do faster deliveries. This way, your inventory keeps moving and you can easily manage all SKUs. You can tie up with a shipping solution like Shiprocket to give you the option of shipping with 17+ courier partners like FedEx, Delhivery, Gati, Bluedart, etc.

Forecast Seasonal Demand
There are times when the peak season hits you badly, and your stock goes haywire. Failing to meet your customers' expectations during peak season can compromise your business' image. Hence, using a Warehouse Management tool is a must as it gives you the relevant analytics and reports to predict which items are going to be in future demand.
The best way to foretell which products will sell is by analyzing your previous data from the software. You can inspect your sales monthly, quarterly and yearly and comprehend the previous sales history. This technique will help you in identifying the products that have been performing well consistently and those that had their peaks and troughs during the year.
Have a Back-up Plan Ready
According to Murphy's law, anything that can go wrong will go wrong. This stands true for all those businesses that deal with large scale orders, as there is bound to be a malfunction somewhere. In cases where a customer's product gets damaged or lost during the order fulfillment process, having a back-up plan is an absolute must. Putting efforts to improve your warehousing system shows customers that you care.
Calculate Your Shipping Costs Now