Generating Label
All New orders created in system or fetched from the channels are shown in the Orders -> Processing Tab.
Generating label for a Single Order:
Step 1 : Click on the 
 button, and a popup will be shown with list of serviceable Courier Partners.  Select the courier partner and click "Ship" button to generate label.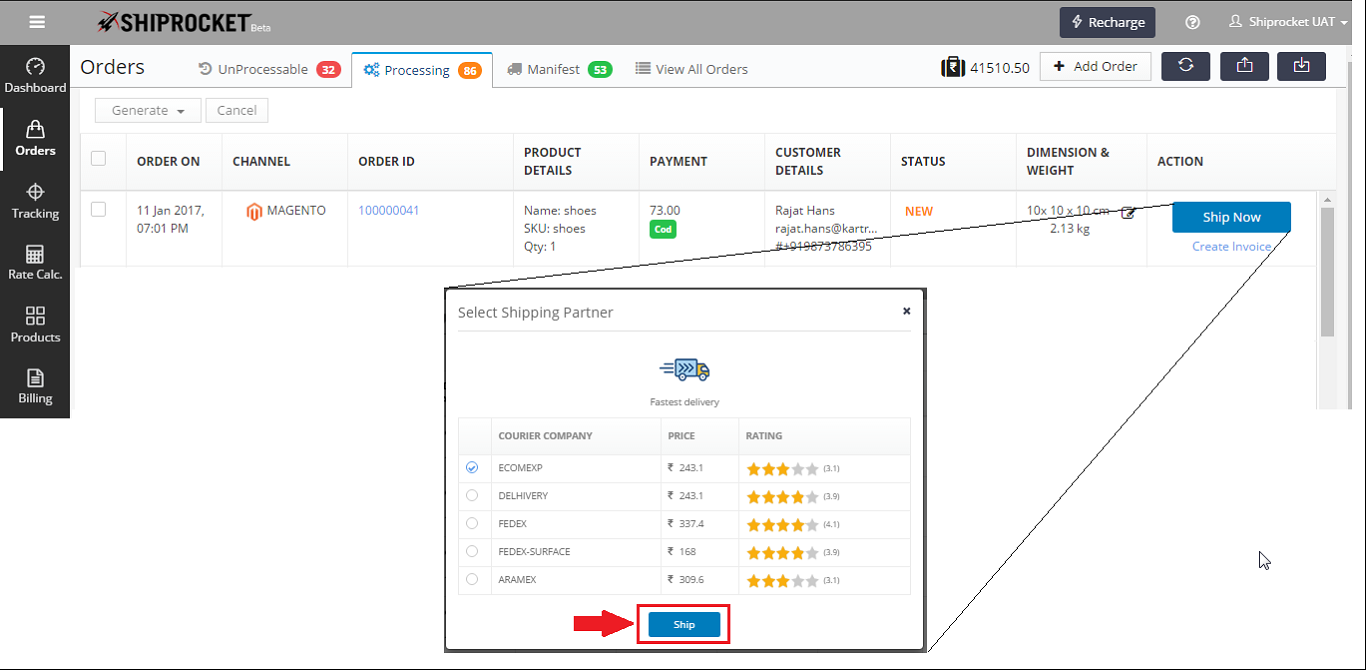 The label will be generated and downloaded for the order.
Step 2 : Once the label is generated, a popup is shown, where you can choose to "Request Pickup" now where the pickup request to the courier company will be sent.
Or can opt for "Request Later", where the order is automatically moved to "Manifest -> Pending" Screen with order status "Ready To Ship" and Shipment details updated.
Generating Labels in Bulk :
Step 1: Select orders for which you want to generate Label and click on Generate icon 
 and click Label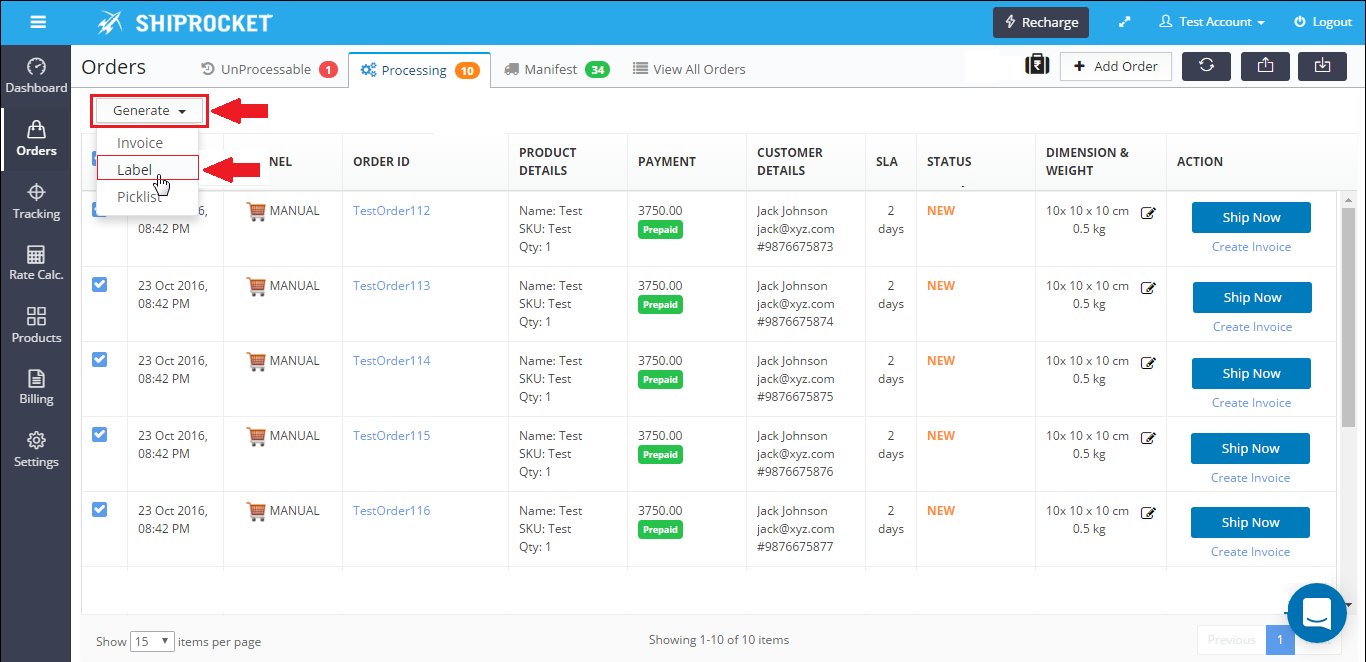 You will receive a notification popup , and once label is generated for all the orders, you'll receive a mail for the same, with a link to Print Labels.
All the selected orders will automatically  be moved to "Ready To Ship" status in Manifest -> Pending Tab to further Generate Manifest for the Orders.
In case you have skipped to print any label. You can Print Label from Manifest -> Pending Tab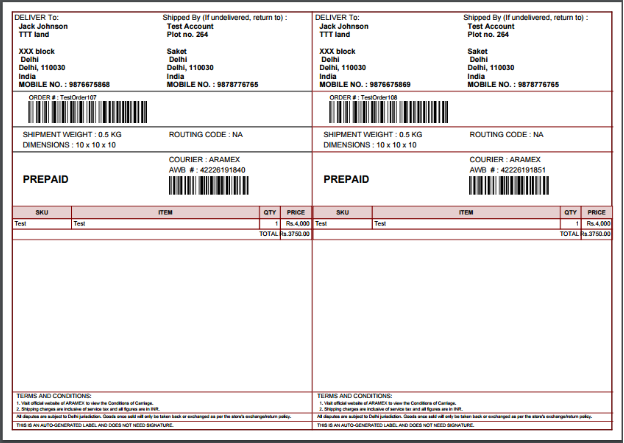 Related Articles