Advantages & Disadvantages Of Road Transport in Logistics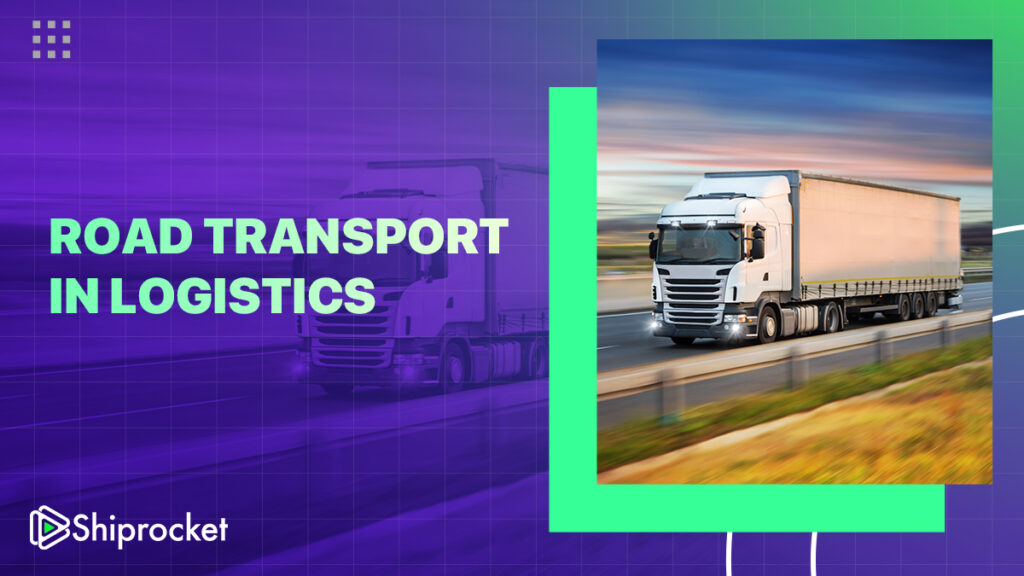 Shipment by truck, ship, train, and plane, commonly referred to as shipment by road, maritime, rail, and air, are the four primary means of transportation in logistics. Even though each of these transportation options has particular advantages, choosing the one that is the best for your company requires considerable thought. We will talk specifically about the benefits of road transportation in this blog.
Factors To Consider When Choosing The Best Logistics Mode
The profitability of your company, your goods' safety, and your consumers' satisfaction depend on the logistics transportation you choose. In a world where quick delivery is not only a luxury but an expectation, consider the following factors before selecting a logistics transportation mode.
The Product
Analyse your shipment first – is your product dangerous, fragile, or difficult to handle? What are the shipping container's measurements? This information is essential for selecting a delivery option that will fit your merchandise and stay within your budget.
Location
Think about the following factors about the location before finalising the logistics transportation for your shipments:
Origin of Shipment: From where do you ship – is it a single location or multiple points? Do you have access to trains, airports, or seaports? Your location or your goods' location is crucial because it serves as the beginning point for your distance tracking.
Borders: Do you need any special clearance to transport across international borders? What geographical boundaries will your shipment pass through? Even though one form of transportation might be the best choice for your goods, it might be more expensive and time-consuming than others.
Final Destination: Which country or countries are you shipping to? The shipping destination is among the essential aspects to take into account. Determine the overall shipping distance, taking into account all halts and checkpoints.
The Client: Are you delivering to a customer or a company? This can suggest the preferred strategy or speed.
Road transportation is often the most preferred means of transportation for sellers and businesses in the supply chain. The roads are used to transport a wide variety of goods, both containerised and non-containerized. Even sea or air cargo modes use road transportation for first and last mile transportation.
Road transportation provides both scheduled and unscheduled delivery services depending on the customer's needs.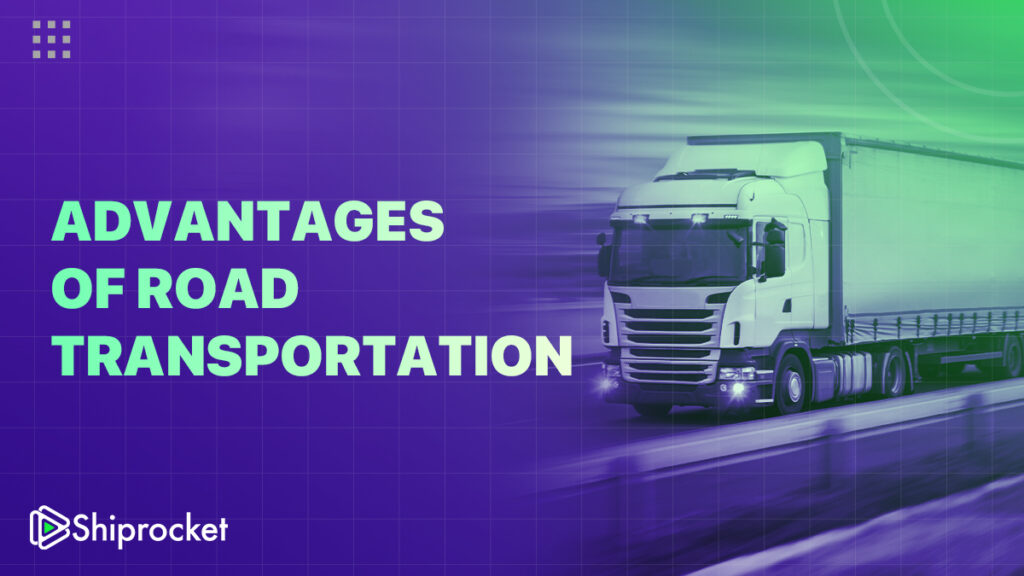 Advantages of Road Transportation
Door-To-Door Service: The products are transported by road from the source to the destination. The consumer need not be concerned about their shipment being handled more than once.
Full Truck Load Service (FTL): It is one of the fastest and safest methods of transportation for high volumes of freight. Costs are lower, and damages are minimised due to the direct transit from the loading point to the unloading site.
Less than Truckload Service: Less than Truck Load (LTL) cargo service through parcel carriers and LTL specialists is an excellent alternative to moving expensive items in a time-bound and cost-effective manner.
Speedy Delivery: Road transport is most suited for on-time, hassle-free and offers flexible delivery options.
Flexibility: The routes and timings can be modified to meet the unique transportation needs of the customer.
Reduced Danger of Damage in Transit: The chance of damage to the goods is reduced when multiple cargo handlings are minimised or eliminated.
Rural Area Coverage: Since road transportation is more flexible for delivery to outlying locations, it is possible to ship goods to even the tiniest settlements.
Cost-Saving Packaging: Overpacking cargo goods for road shipment is not necessary. Thus, it lowers the direct cost of packaging.
Less Cost: Road transportation is cost-effective since it requires less capital investment and operating and maintenance expenses.
Best Logistics: The most exemplary network is used by service providers to assist clients in more effectively managing their goods along the supply chain.
Disadvantages Of Road Transportation
Weather Impacts-
Road transport is extremely vulnerable due to weather changes and seasons. For example- During the rainy season, the roads become extremely unfit and unsafe to drive on. Therefore, water transportation proves to be less reliable than rail transportation in volatile weather situations.
Accidents & Breakdowns-
There is a high risk of accidents and breakdowns when using road transport for logistics. So, this makes motor transport not a very reliable option in comparison to rail transportation.
Not The Best Option For Heavy Cargo-
Road transport is not recommended for transporting heavy cargo for long distances as it will be extremely costly and time-consuming.
Slow Speed-
Road transport cannot be as fast as air or rail transport, and hence slow speed is one of the biggest disadvantages.
Lack Of Organization & Structure-
As an industry, road transport is much less organised or structured than other transport industries such as air, rail and water which are way more organised and structured. Road transport is irregular and undependable. The price of transporttions via road also keeps on fluctuating.
Summary
Every mode of transportation has its own set of advantages and disadvantages, but we can only choose what is available to us in this logistics environment. For some people, road transport is a blessing. It's up to you how you utilise this mode effectively.
The fact that it is a crucial component of India's logistics sector is one thing that never changes. Roadways are necessary for various reasons, and businesses depend on experienced logistics specialists to sustain the supply chain despite obstacles.
Calculate Your Shipping Costs Now