Air Vs Ocean Freight In International Shipping: Which Is Better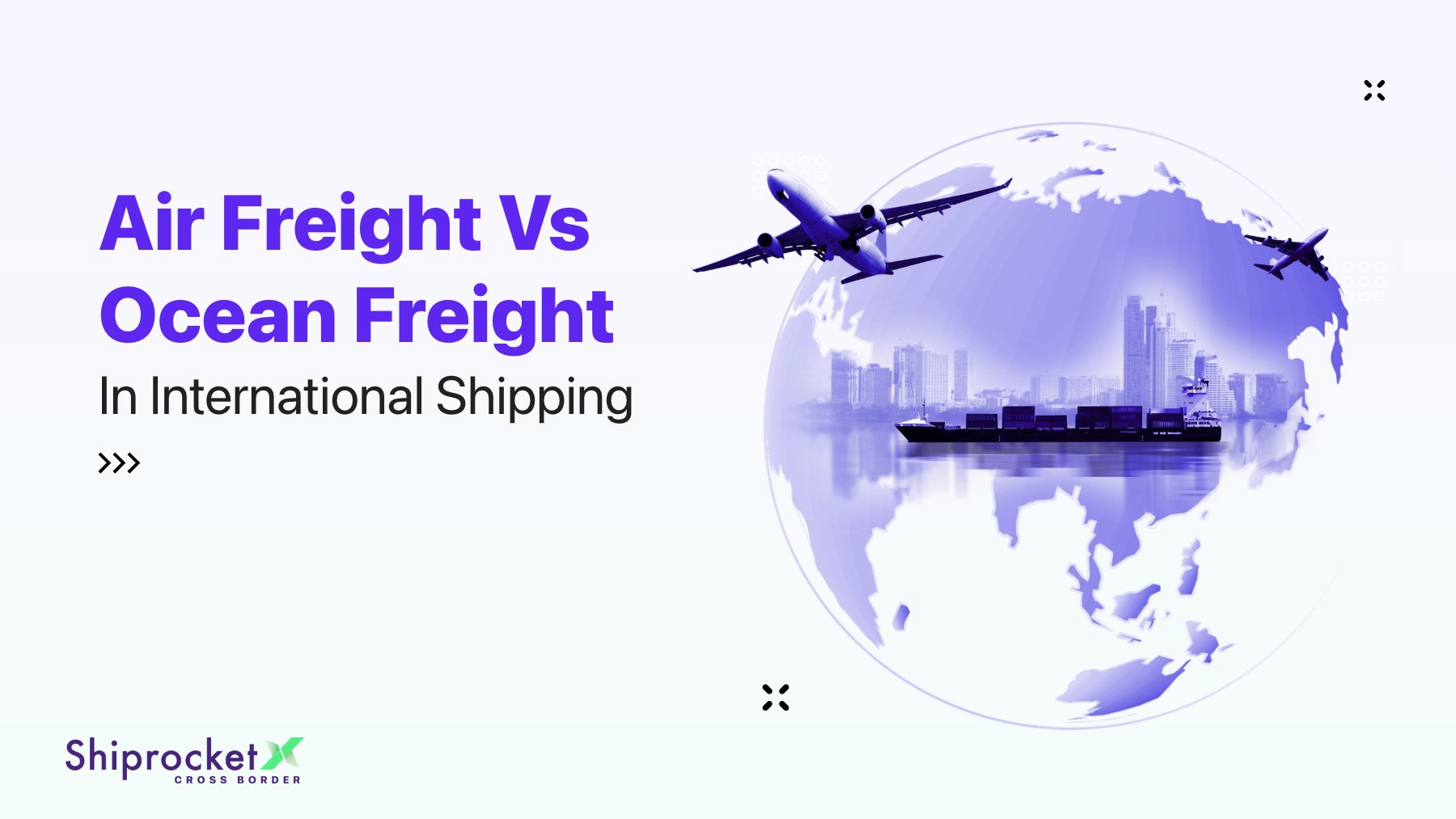 Fast Fact: More than 80% of global trade is carried out via ocean freight.
If you're an eCommerce business which is into global trade, choosing the right mode of shipping is always a difficulty. Which logistics mode would be ideal for your line of products requires in-depth analysis and knowledge of the logistics industry, and should help your business stay efficient and cost effective.
Before we look into the advantages and disadvantages of both air and ocean freight in international shipping, here are a few challenges these shipment transport modes face while shipping globally.
Challenges Of Shipping Via Air
Firstly, air shipping was one of the most affected modes of transportation that took a blow during the COVID-19 pandemic. While there were newly set restrictions on this mode of operation, the demand equally peaked after the world and the export industry recovered from the pandemic. As a result, freight capacity has taken a hit, and there has been severe congestion reported at ports, especially during peak festive periods.
Not just this, due to the imbalance in the demand, the prices for air cargo transport have risen abnormally and even today, towards the start of 2023, it is still considered higher than normal.
Challenges Of Shipping Via Ocean
This mode of shipment transportation has faced too many issues in the global export sector. For instance, there have been multiple times where container shortage has been a problem for international business, leading to further delay in product delivery across borders. India was down by 22.4% container shortage during the month of September 2022, which lasted till almost the end of 2022. Due to the recurrence of container shortage each month, the prices for ocean cargo transport increased drastically, since most businesses were willing to pay premium rates to acquire containers.
Did you know? The price for shipping containers have increased 4X due to increase in demand and shortage of supply!
Moreover, it was also observed that logistics ships lost track of schedule due to limited capacity and oversurge in shipments. This led brands losing out on businesses due to loss of parcels, damage of shipments, and shipments being delivered in the wrong export destinations.

Air Freight vs Ocean Freight: Which Best Suits Global Businesses
Safety Of Goods Transported
When it comes to the protection of your shipments, ocean freight has a much higher probability of shipments getting damaged due to unforeseen weather conditions mid sea, as well as chances of shock is increased when there are container fall-offs. That being said, there are numerous packaging processes followed for ocean freight that helps to secure your parcels even during such scenarios.
While in air freight, your shipments are stable and damage-free, and the best part is, most air freight are almost always on schedule, barring rare occurrences of strong rains or storms. This means your orders are guaranteed timely delivery to your customer's doorstep.
Logistics Affordability
When it comes to the cost factor in international shipping, air freight costs less than ocean freight. This is because the shipping prices are almost always 15-20% less than the costs of the shipments. Most logistics companies recommend light shipments to be transported via air shipping rather than the seaway mode due to the affordability.
Additionally, air freight is faster and safer as outlined above. But ocean freight is considered to provide higher parcel capacity than air, and thus is of more value for bulk shipments.
Speed Of Transit
Speed of shipment transit differs from time to time between air and ocean freight. While it is recommended for international businesses to prepare and ship their products early on, which buyer doesn't love a speedy delivery? Especially for products that have a short shelf life such as drugs and perishable goods, faster deliveries are a necessity. Air freight is more suitable for such quick deliverable goods, although sometimes the costs for priority shipping is on the premium side of rates.
Sustainability
In terms of sustainability, ocean freight stands taller than air freight due to the fact that it generates less carbon footprint. CO2 emissions for ocean freight are less than air shipping mode and it has been estimated that all ocean carriers would become carbon neutral by the year 2030.
Air freight still lags behind when it comes to ensuring low carbon emissions.
Conclusion: Why Air Shipping Comes Off As The Better Option
Although both these global shipping modes have their own sets of pros and cons, it is safe to say air freight emerges as the better shipping option for eCommerce exports, depending on the transit time, pricings, and load capacity. Most cross-border logistics solutions nowadays offer air shipping at reasonable prices, accompanied by assured shipment protection and guaranteed faster deliveries. For example, India's leading global shipping solution, Shiprocket X, provides air shipping services across the globe at one of the best industry prices, along with security cover for shipments lost or damaged. Not just it, such shipping partners are highly reliable to deliver your products at your own choice of mode – either via express or economy shipping.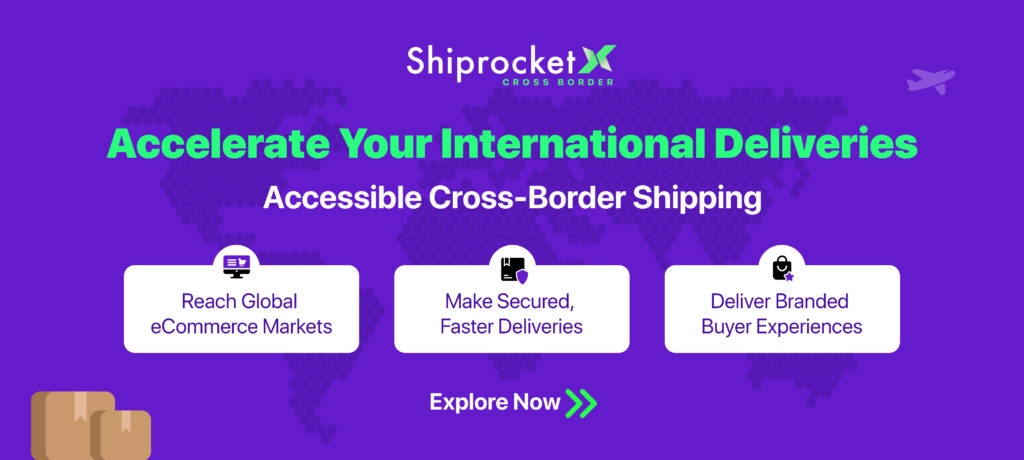 Calculate Your Shipping Costs Now