A Brief Guide To Air Freight In International Shipping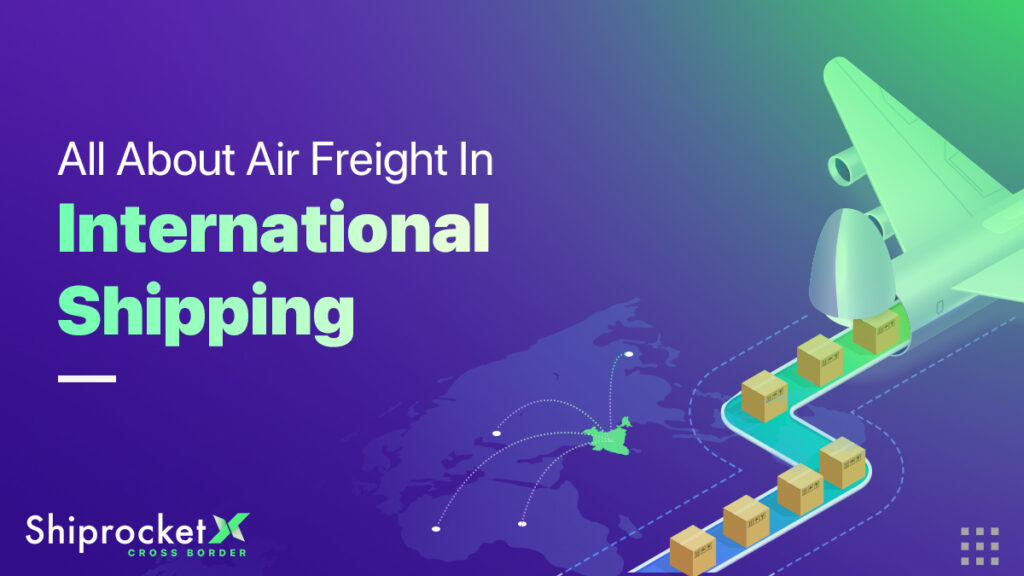 Introduction
Thanks to the continuous scientific advances in aviation technology over the past century, modern aircraft can carry enormous loads on a single trip. Real-time tracking of the package is now possible because of advanced tracking systems, significantly increasing the openness and accessibility of shipping.
Today, almost everything may be transported through air freight cargo, including clothing, toys, electronics, and more. Air freight cargo is an essential component of overall global trade. High-value commodities that need to be delivered with shorter lead times can be sent very effectively via air freight. Nearly 10% of all foreign freight is carried via this method, which offers significant tactical advantages to companies. Air transportation is a preferable option if the supplied goods are less expensive and have a lower volumetric weight.
What is Air freight?
The transfer and transportation of products by air, whether commercial or charter, is known as air freight package delivery. When shipping or moving products quickly around the world, airfreight is the most efficient mode of transportation. Such cargo leaves commercial and passenger aviation gateways and is delivered to places where aeroplanes may take off and land. Two types of freight are transported via air, general and special.
General cargo: High-value items including jewellery, electronics, and medications are included in general cargo. Even though air shipping costs more than sea shipping, it is still the most cost-effective way to convey valuable and delicate items.
Special cargo: Special cargo is the cargo for delivering items that require special handling in different air and temperature conditions, such as hazardous materials or livestock.
International shipping by air freight
International airfreight is a method of transporting commodities by air, sea, and land between different locations. The process of shipping via air freight can be explained in the following steps:
Booking in advance: You must reserve a freight forwarder and an aircraft seat well in advance for your shipment. A trustworthy freight forwarder offers all important information on the shipping process.
Decide the Storage requirement: The storage requirements for air transporters must be determined. They can be Unit load device dimensions or the IATA Cargo handling manual.
Know the difference: You must understand the fundamental distinction between charged weight, net weight, and gross weight.

Net weight: The sum of the actual cargo's weight.
Gross weight: The sum of the weights of the cargo, pallet, or container.
Chargeable weight: The volumetric or dimensional weight of the shipment.

Labelling and airway bill: Both the freight forwarder and the shipper produce and confirm a draught airway bill that includes all the information on the goods, the shipper and destination, and the flight schedule. There are several types of airway bills, each with a unique arrangement process. Examples of airwaybills include the following:

House Airway Bill
Neutral Airway Bill
Master Airway Bill
E-Airway Bill

Custom Clearance: Customs officials and other regulatory bodies that have export controls over the shipment examine the air freight. Customs officials check if the dimensions, weight, and description of the shipment are accurate.
Unloading of shipment: The cargo is subsequently placed into the ULD and stored in the airplane fuselage once all the arrangements are made. Then, as confirmation of a carriage agreement, the Carrier will issue an Airway Bill.
Customs Clearance at the destination: Similar to clearing export customs, clearing import customs is also necessary; in this case, the invoice, packing list, airway bill, and any ancillary paperwork and permissions are given to customs for verification and inspection. Based on a product's tariff code, also known as the Harmonized System Code (HS Code), import duty and tax will be applied, and the money will be collected from designated agents on behalf of the consignee.
Delivering the shipment: The package is subsequently transported by road to the consignee's door after the customs clearing process is complete.
Calculation of Air freight
The concepts of air freight logistics such as gross weight, volumetric/dimensional weight, and DIM factor must be understood to compute air freight.
Determining the gross weight for air freight
An item's entire weight, including the box and pallet, is its gross weight. If your goods weigh 60 kg and the packing, pallet, and other accessories weigh 20 kg. Then the total gross weight of your freight would be 60 kg + 20 kg = 80 kg.
Air freight volumetric weight computation
The carrier may suffer losses if the cost of the cargo is determined based on its gross weight—the package may be large but quite light in weight. Consequently, the volumetric or dimensional weight of the package is likewise measured by air transportation firms worldwide by multiplying the CBM value of the item by the appropriate DIM factor.
Your cargo, for instance, has dimensions of 1.5 m in length, 2 m in width and 1.5 m in height. In order to get the volumetric weight for air freight, use the formula 1.5X 2 X 1.5 = 4.5 CBM. For air freight, the DIM factor is 167, meaning that 1 CBM is equivalent to 167 kg. Consequently, the shipment would weigh 4.5*167 =751.5 kg.
Chargeable weight calculation for air freight
The chargeable weight is determined by comparing the gross and volumetric weight data and using the larger value. For instance, your delivery weighs 80 kg in gross weight. The volumetric weight, however, is 751.5 kg. As a result, the carrier will assess a fee for your shipment depending on its volumetric weight.

Why choosing air freight is a better option?
The decision between air freight services and sea freight is not simple. It is particularly challenging for people unfamiliar with international shipping or with little prior experience with either method of transportation. Even though each approach has advantages and disadvantages, you should choose depending on your primary needs.
Shippers choose air freight services if time is essential as it is linked with quick transit and express shipment. Air freight is preferred by shippers that want to have a quick TAT and have a low inventory. Apart from this, there are a few other reasons why air freight service is preferred over sea freight:
Prompt Shipping: Air freight services is the preferred option when the shipper needs his items delivered promptly. It is one of the fastest solutions when there is a great distance between the origin and the destination and little time is available.
On-time delivery: Air freight logistics is the go-to for on-time delivery of products, regardless of the destination. One may rely on the delivery periods given by the carrier or the freight forwarder. Air carriers seldom modify their schedules at the last minute unless there is an emergency or a change in government plans, like during the Covid-19 epidemic.
Easy to Track: Given the set flight schedules, air freight logistics allow you the freedom to follow your products from the moment they leave until they are delivered. You can get access to track your shipments while they are en route, thanks to freight forwarders like Shiprocket X, so you are always aware of the whereabouts of your cargo.
Security of Cargo: Compared to sea and road freight, there are fewer places where items are handled in air freight, which reduces the danger of loss, theft, or damage to the cargo. Additionally, airports have strong safety regulations and expedited clearance procedures, so air freight is a more secure alternative for freight shipment.
Send Merchandise Across Continents: Due to the abundance of airports and the extensive airline network, air freight services makes it easier to send items from any origin to any destination in a shorter amount of time.
Low Storage and Warehousing Costs: Because air freight allows for quicker logistics, it may not be necessary to store a significant amount of goods at the destination. Depending on the items, it may take 2 to 3 days to replenish inventory. Hence, the cost of warehousing and storage at the destination can be reduced with air freight.
Final thoughts
In recent times, shippers have encountered several difficulties while exporting goods by sea, including a lack of container space on shipping lines on the requested dates, delays, unforeseen route changes, skyrocketing shipping costs, and many more. Because of this, more and more shippers are using air freight to meet their urgent shipping demands.
Air transportation is a significant component of the world's supply networks, and companies have much to gain by employing it. We may anticipate more economical air freight shipping when air travel increases with the number of airports and flights.
Most of the time, shippers prefer shipping their air freight through a freight forwarder like Shiprocket X because they can assist the shippers in getting the most advantages while offering them several air freight choices based on their requirements. Air freight may be your best option if you need delivery quickly.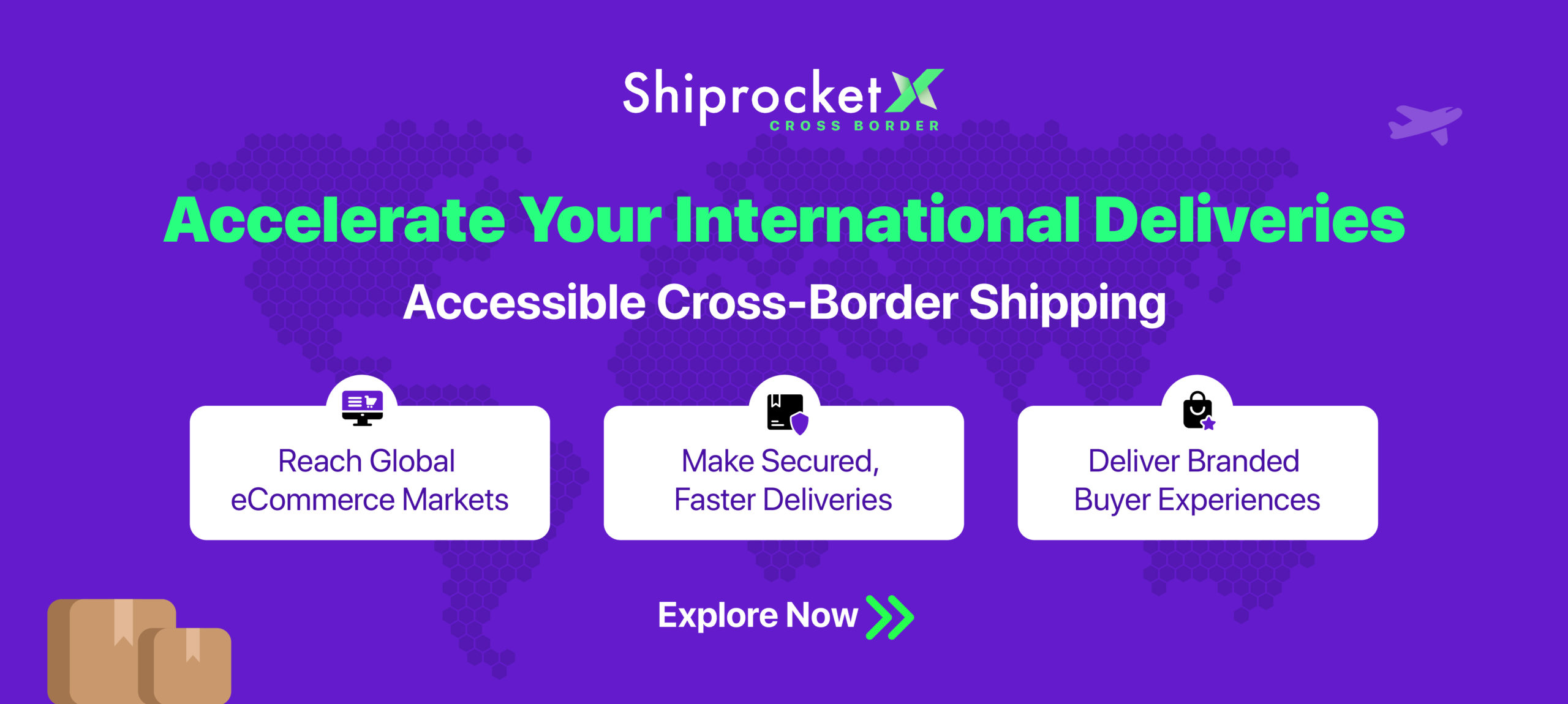 Calculate Your Shipping Costs Now