How to Find the Best eCommerce Market For Exporting Your Product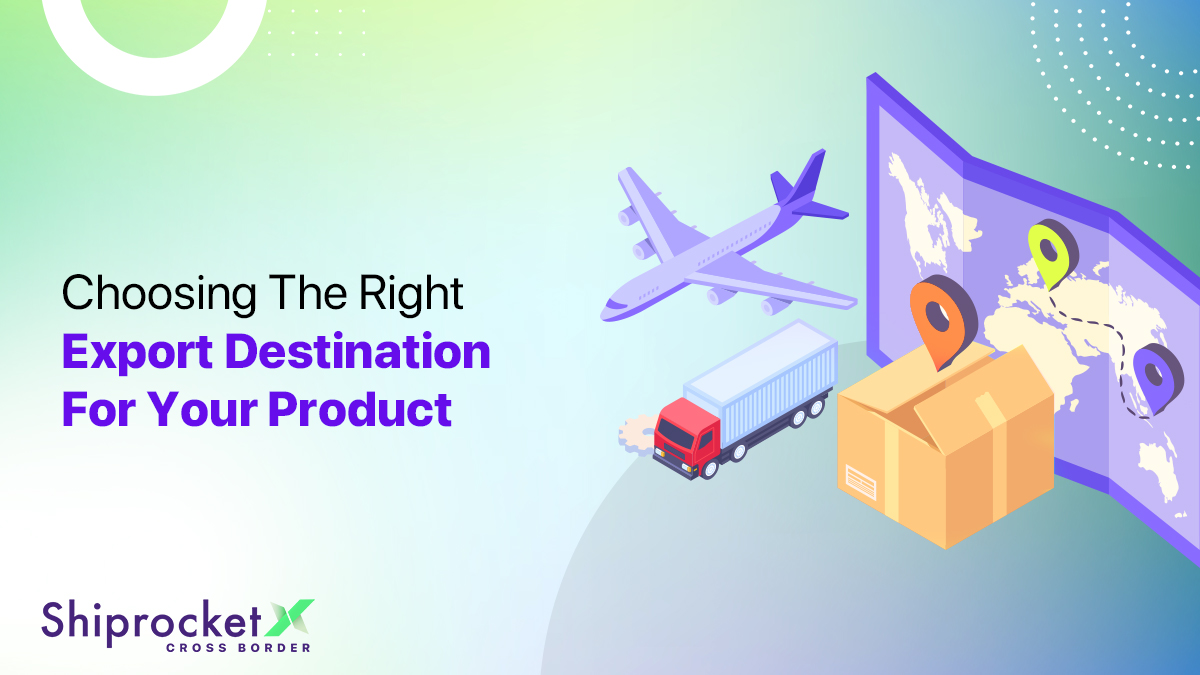 It makes no difference in the export business whether you are a first-time exporter navigating international markets or an experienced exporter trying to expand your company abroad. Finding consumers for your products or services is usually your biggest challenge as it is challenging to sell in a foreign country.
Physical distances, cultural dissimilarities, and language obstacles are a few other factors to take into account. Fortunately, we live in a time when technological advancements have made the world smaller and brought us closer together. It is now comparatively easier to find international customers for your export than it was some years back.
You need a market for your goods to sell them. In the context of exports, a market means a country that has a market for your product when you export. Product analysis and market research are tools that can aid you greatly in locating this market and identifying your customers.
Factors aiding in the identification of markets
Finding the ideal market for a product is a challenging problem for exporters since they must take into account a variety of criteria, such as product demand, market price, outside the country, trade obstacles, and so forth.
If you are looking to export your products to the international markets the following factors should be taken into account by you.
Political Factors
Political factors, in general, are those that are influenced by governmental acts and policies. They include but are not limited to, factors like corporate taxation, other fiscal policy efforts, trade disputes, antitrust and other anti-competition issues, and free trade issues.
It is important to note that businesses may face significant risks and opportunities even from the shadow of future trade wars or antitrust difficulties. Trade agreements like NAFTA, ASEAN, and the EU are also governed by political factors. Such agreements typically penalize or offer less favourable trade conditions to non-members while generally promoting commerce between member nations.
Economic Factors
The macroeconomic aspects that will affect the success of your business's strategy both immediately and over time must also be taken into account. The expansion of the domestic and international national economies, tariffs, interest rates, and currency rates are important factors.
Product Demand
Learn which nation or nations have the highest demand for your goods. You must identify the principal import markets for your product. A rising market and steady demand for your product are important. To increase your business profitability, you should consider long-term objectives.
Trade Barriers
When selecting a country for your export product, you must take into account trade barrier factors such as legal procedures, environmental and safety standards, and commercial laws of your target country. You could occasionally encounter trade obstacles while exporting to certain nations.
These could take the form of non-tariff barriers, such as a ban on the entry of certain goods and services, the imposition of import quality regulations, the need for special licensing, standards, labelling, testing, and certification, etc., or tariff restrictions (such as high taxes) imposed by the importing nation.
Competent Pricing
When choosing which country or countries to export to, determining the proper price for your goods in the destination market is another crucial consideration. The cost should be fair while still being competitive. Both the product's demand and the price that customers are prepared to pay must be taken into account.
You also need to keep in mind that, in addition to the per-unit selling price, several other factors will determine the product price and profitability. Sales volume, travel distance, logistics, tariffs, loading and unloading costs, and other incidental costs are a few of these. Profitability may also be impacted by a competitor exporter's price.

How To Promote Your Products Globally
It's never simple to introduce a product in a market with potential cultural barriers. To ensure success, you must first conduct worldwide marketing research and use the top global advertising techniques.
Depending on the kind of product you are selling, different marketing strategies will work best for your company.
The next step is to select your target market, which can help you decide which channels might be the most effective.
To start, you must undertake market research to comprehend the regional marketplace. You need to find the needs of your target market along with their interests and preferences.
Some of how you can promote your products globally are as follows:
Social Media Marketing
Examine the major demographics of social media networks to ascertain which ones your target viewers are most likely to be active on. Social media marketing also helps in identifying trends in the market that help in better understanding the likes and dislikes of your consumer. Social media sites can be used to demonstrate the popular features of your product on such relevant sites.
Utilizing Ads
Audience demographic statistics are frequently published by websites, radio stations, and email newsletters. By using this data you can choose the most appropriate platforms to run your ads on. These ads will provide your product with greater visibility which can translate into more customers.
Increase Brand Awareness Through Local Influencers
You will require influencer recommendations if you want to enter a new market. Finding local influencers that can promote your items and raise brand recognition can be done best through social media. Regardless of your financial situation, influencer marketing strategies are ideal. Additionally, they might aid in establishing your reputation because they come from a well-known person, which is crucial in a new industry.
For more user-generated material and more social proof, you may also engage influencers. You might request that the influencers urge their fans to contribute their images or videos showcasing your goods.
Collaborating With Established Businesses In Your Target Market.
You should not undervalue the influence of competing companies who already have a solid grasp of the local market you are attempting to enter.
To increase your chances of a successful product, you can collaborate with them.
You can utilize their knowledge of the existing markets to find new financing sources and regional target markets with business partners, regional business chambers or industry groups as well as competent business mentors.
Such reciprocal partnerships have the greatest impact on quickly extending the reach of new products.
Conclusion
Today, it is much simpler for businesses to use both their own data and other data repositories to uncover new markets, many of which you may have never thought of without the data to steer you in that direction.
These emerging markets might be reasonably simple to enter, export to, and expand from.
Don't hesitate to get in touch with the many government organizations that are working hard to assist companies in expanding internationally.
So expand your business globally and make Shiprocket X your partner for all your shipping needs.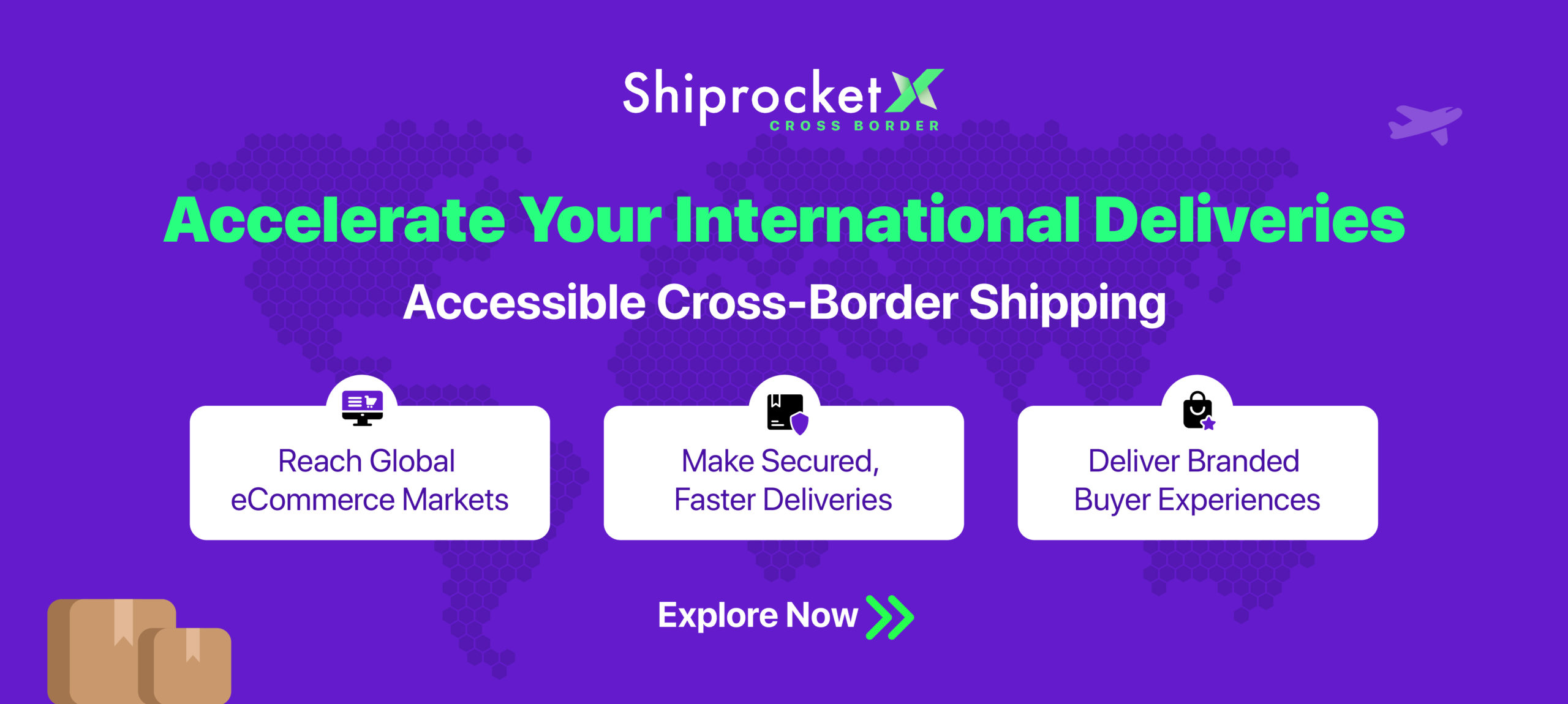 Calculate Your Shipping Costs Now