India D2C Report 2022
CII Shiprocket India D2C Report 2022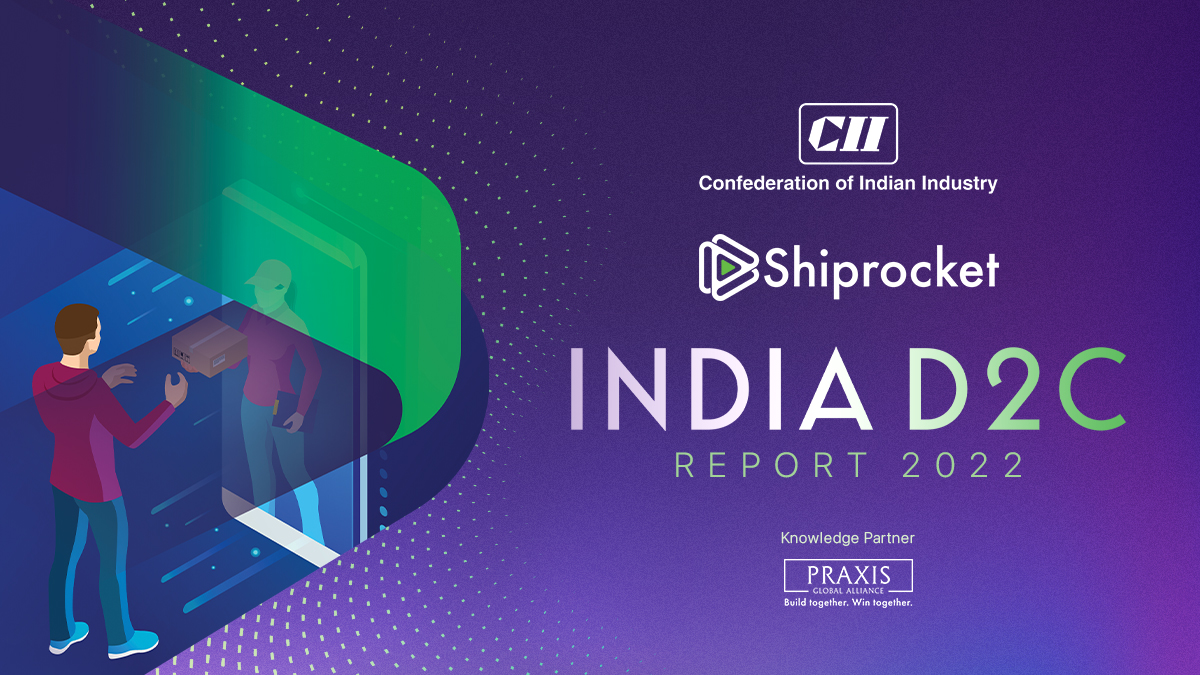 Will You Lead Or Be Led?
India's D2C market is thriving, with more brands joining the race every day. The digital-first direct-to-consumer brands have started gnawing at the market as competition heats up.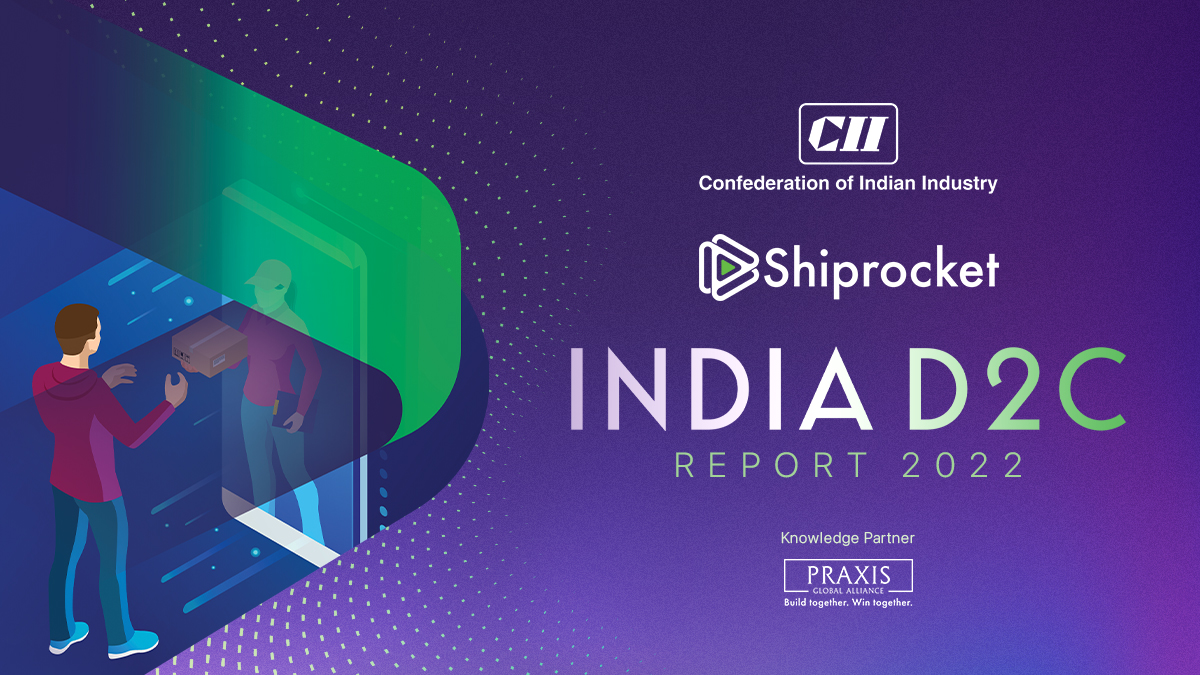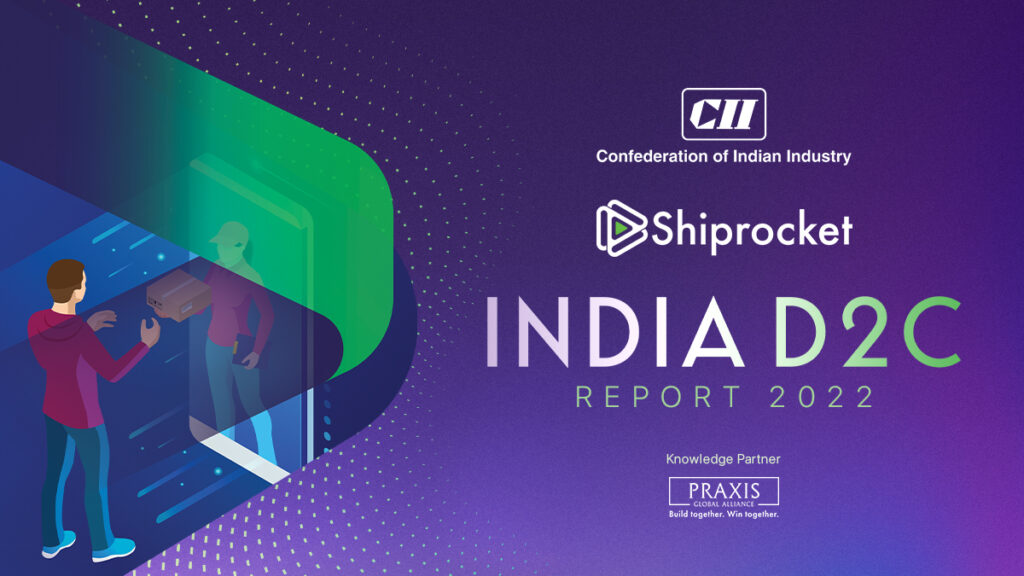 The Indian MSME Growth Summit 2022, organised by CII, saw how MSMEs can leverage technology to boost their business and how small brands can embrace going digital to sustain their businesses. The event, sponsored by Shiprocket, was attended by several dignitaries and industry leaders alike.
The two-day summit witnessed leaders from various industries share their expertise. Panelists discussed end-to-end innovation, strategic digital projects for aspirational enterprises, private equity and venture capital for small businesses.

Saahil Goel, Co-Founder & CEO of Shiprocket, participated in a panel discussion on the topic "Strategic Dialogue for MSMEs: Striving to Thriving with Digital Commerce", on the first day of the event. He spoke about the importance of an open network of online platforms to create a level playing field for small and large businesses in a conducive and healthy environment.
Saahil Goel launched the 'India D2C Report 2022' at The Indian MSME Growth Summit on 27th June 2022 in presence of Shri Bhanu Pratap Singh Verma, Hon'ble M O S, Ministry of MSME, Govt. of India. Shiprocket's report, along with CII and Praxis Global Alliance, provides a detailed overview of the current D2C market in India. It talks about the growth opportunities and strategies brands use to pave the path ahead. The report focuses on D2C opportunities in India and discusses the case studies of successful D2C players in the Indian market.
Akshay Ghulati, Co-Founder, Strategy & Global Expansion, Shiprocket, moderated the panel discussion on the CII-Shiprocket India D2C Report 2022.
Download the report to learn more about India's D2C scenario.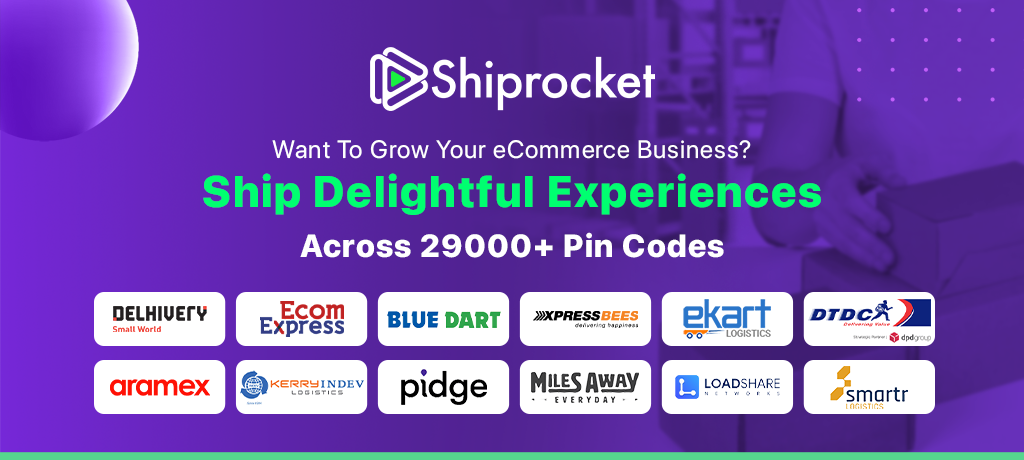 Calculate Your Shipping Costs Now