Cosmetics International Shipping: A Basic Guide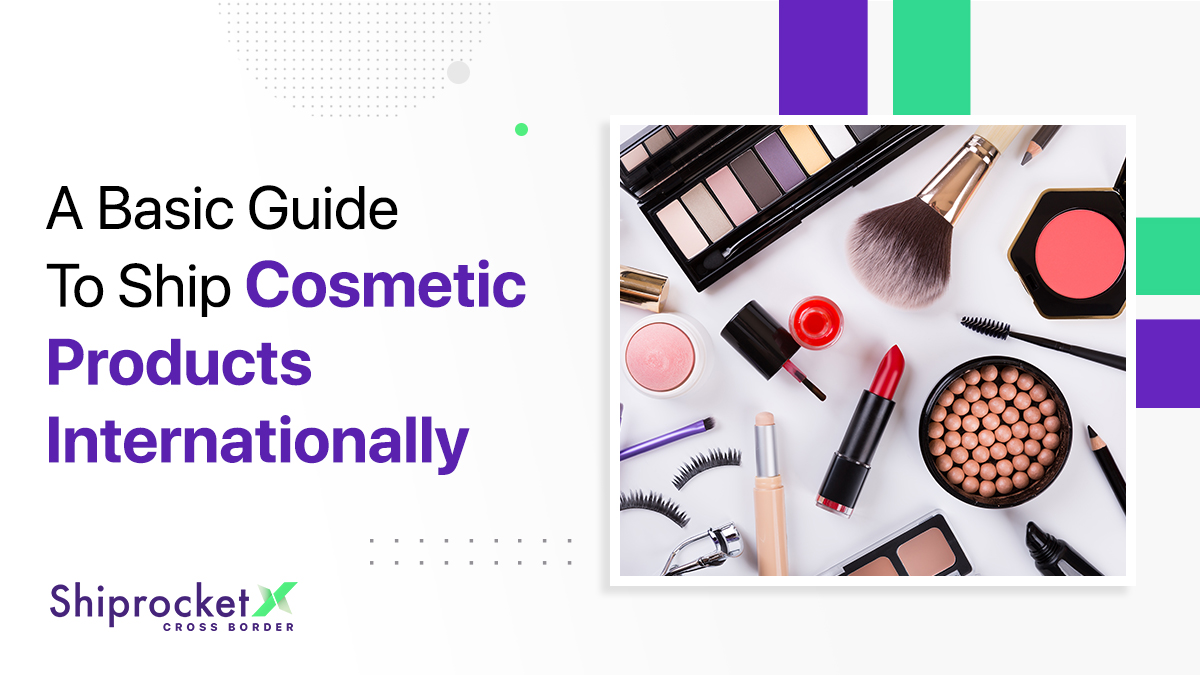 Did you know? In FY 2022, the total export value of cosmetics and other personal care items like soap and toiletries, and essential oils from India was approximately USD 2.9 billion.
The demand for cosmetic products worldwide has increased due to the following reasons –
Growth in the premium retail products sector
The emergence of a population with a high, disposable income range that makes premium purchases
The switch to making luxury and lifestyle products more affordable
Social media trends and reality fashion shows
Deposition of Indian working women all over the world
Types Of Cosmetic Products Exported From India
India receives the maximum demand for herbal, organic, and ayurvedic products from across the world. Currently, there are around 1 lakh cosmetic product exporters from India.
Here are a few product categories that India has been exporting in recent years –
Bathing accessories: Soaps, scrubs, body treatments, bathing kits, cleansers, and oils
Hair Care: Shampoo, conditioners, hair colours, gel, and bleaches
Oral Health: Mouthwash, toothpaste, and mouth fresheners
Skincare: Creams, lotions, facial ointments (medicated and non-medicated), sunscreens
Makeup Accessories: Nail polish, lip gloss, lipstick, mascara, eyeliner, and more

Countries That Allow Import Of Cosmetic Products
The top countries which are best suited for cosmetic products are as under –
Italy: Italy has imported cosmetics with an estimated value of USD 3.25 Million.
United Kingdom: The British nation is now at an import value of cosmetic products from India at USD 2.97 Million.
Poland: About USD 2.57 million in cosmetic and personal care products were imported into this country from India.
Netherlands: The Netherlands has been an old importer of cosmetic products from our nation. As of 2022, it imported a total value of USD 184 million products.
Germany: India exported USD 1.74 million in cosmetics and personal care products to Germany. Germany is one of the top importers of Indian products.
The total export value of cosmetics export from India is USD 21.93 million, amongst which USD 12.37 million approximately is the export value to the above-mentioned countries, which equates to more than 56% of total cosmetics exported from the country.
Best Practices For Shipping Cosmetics Internationally
Here are a few things to keep in mind before your start cosmetics international shipping for your personal care brand.
Securely Wrap The Package
Cosmetic items should always be wrapped and packed in leak-proof packaging material to avoid any spillage, or in dunnage or bubble wrap to prevent any shock during transit. Cosmetic items like eyeshadows should be wrapped double the packaging as compared to the rest of the items because of their fragile nature.
Avail Insurance
Makeup and beauty products are very much subjected to damage and spills during transit, especially for long durations like in international deliveries. While most of the time you cannot control the damage, you can still opt for insurance to cover your loss. This usually happens for eyecare products and facial makeup items as most of them are powdery and have glass cases.
Opt For Premium Warehousing
Getting your products stored in well-organised warehousing facilities will guarantee your product's safety before they're shipped to your customer's doorstep. This is important because the country you're shipping to may have different weather conditions than that of the origin country.
Be Aware Of Product Ingredients
Consult with your R&D team on the ingredients in your cosmetic products to ensure they're shipped according to the regulatory requirements of the carrier partner and the country you're shipping to. If your product has any explosive materials, there are high chances that might cause fire breakage in the carrier or at the warehouse or may be restricted for entry in some destinations.
Summary
While the thought of expanding your cosmetic products seems exciting on the face, there are numerous things you should consider before starting to export. For example, nail paint, nail paint removers, or any form of alcohol-based fragrances might require MSDS certification due to their explosive properties. It is always advisable to partner with a 3PL global logistics solution that not only provides insurance and warehousing to your shipments but also keeps you apprised of any regulatory and legal compliance requirements in the country you're exporting to.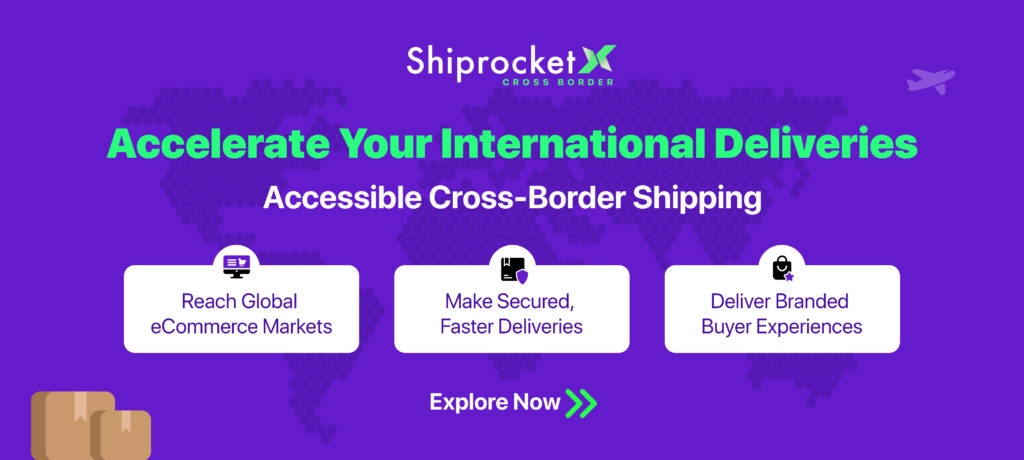 Calculate Your Shipping Costs Now