A Guide To eCommerce Exports From India To Mexico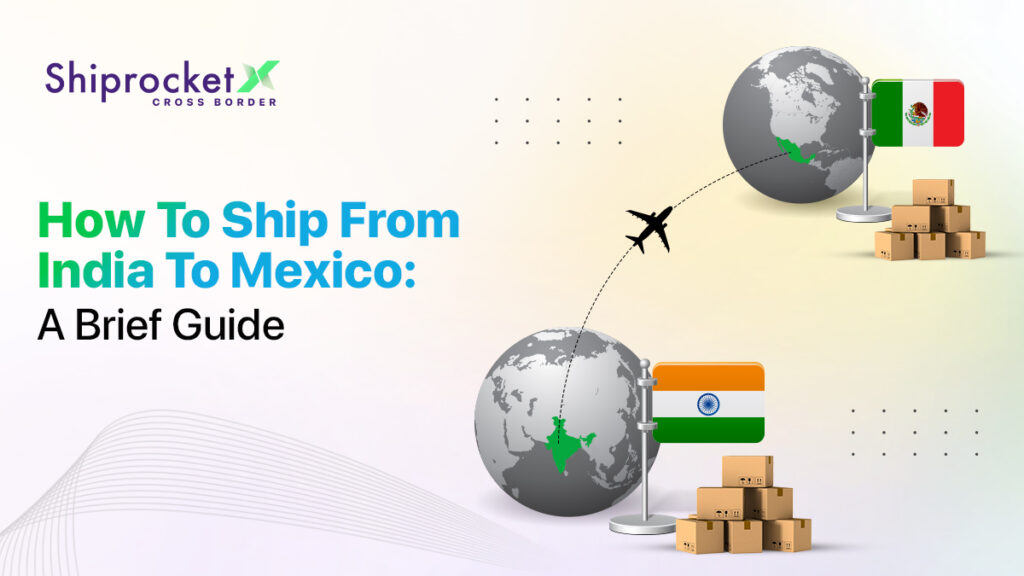 Expanding your eCommerce business to international markets can offer lucrative opportunities for growth and increased revenue. One such market that holds promise is Mexico. With its growing internet penetration and appetite for diverse products, exporting from India to Mexico can be a smart move for any expanding small or medium-sized business. In this guide, let us go through the steps and considerations for successfully shipping your products via India to Mexico courier through eCommerce channels.
Why Should You Export To Mexico
Large And Diverse Market
Mexico has a population of over 126 million people, making it one of the largest consumer markets in the world. The country's diverse population has varying preferences and needs, creating opportunities for a wide range of products across different industries.
Tourism And Hospitality
Mexico is a popular tourist destination, generating demand for a wide range of products related to hospitality, tourism, and leisure activities, which is why this is the best time for personal care items to export to Mexico from India.
Infrastructure Development
Mexico has been investing in improving its transportation and logistics infrastructure, making it easier to move goods within the country and to export internationally. Mexico is also a key player in global manufacturing, particularly in industries such as automotive, electronics, and aerospace. Exporting your products to Mexico could open up opportunities to supply components or materials to manufacturers based there.
Favourable Business Environment
Mexico has been working to improve its business environment by implementing reforms that can create a more conducive environment for international trade. The Mexican government has undertaken various initiatives to attract foreign investment and promote trade, offering incentives and streamlined processes for businesses looking to export to Mexico.

Best Practices To Ship Products To Mexico
Market Research And Product Selection
Begin by conducting thorough market research to identify products that have demand in the Mexican market. Consider factors like cultural preferences, market trends, and local competitors. Choose products that align with Mexican consumers' preferences and offer a competitive edge.
Legal And Regulatory Compliance
Familiarize yourself with the legal and regulatory requirements for exporting from India to Mexico. Obtain the necessary licenses, permits, and certifications to ensure smooth cross-border transactions. Understand Mexico's import regulations, tariffs, and taxes to avoid any compliance issues.
eCommerce Platform Selection
Choose a suitable eCommerce platform to list and sell your products in Mexico. Popular options include creating your website, using established marketplaces like Amazon Mexico or MercadoLibre, or collaborating with local distributors.
Shipping And Logistics
Partner with reliable shipping and logistics providers to ensure timely and secure delivery of your products when you plan to export from India to Mexico. Calculate shipping costs, customs duties, and taxes in advance to provide transparent pricing to customers.
Payment Gateway Integration
Integrate payment gateways that support Mexican payment methods, such as credit cards, debit cards, and digital wallets. Ensure the payment process is seamless and secure to build trust with customers.
Customer Support
Offer dedicated customer support to address inquiries, concerns, and issues that Mexican customers may have. Provide support in Spanish, if possible, to improve communication.
Marketing And Promotion
Develop a targeted marketing strategy to promote your products in Mexico. Utilize social media, influencer collaborations, and localized advertising to increase brand visibility.
Cultural Sensitivity
Respect and embrace the cultural differences between India and Mexico. Consider local traditions, holidays, and celebrations to tailor your marketing efforts and product offerings accordingly.
Monitor And Adapt
Continuously monitor your eCommerce operations in Mexico. Track sales, customer feedback, and market trends. Be prepared to adapt your strategies based on the insights you gather.
Summary
Expanding your eCommerce business from India to Mexico requires careful planning, adherence to regulations, and a deep understanding of the local market. By conducting thorough research, localizing your approach, and providing excellent customer experiences, you can tap into the vast potential of the Mexican eCommerce landscape and establish a successful cross-border business venture.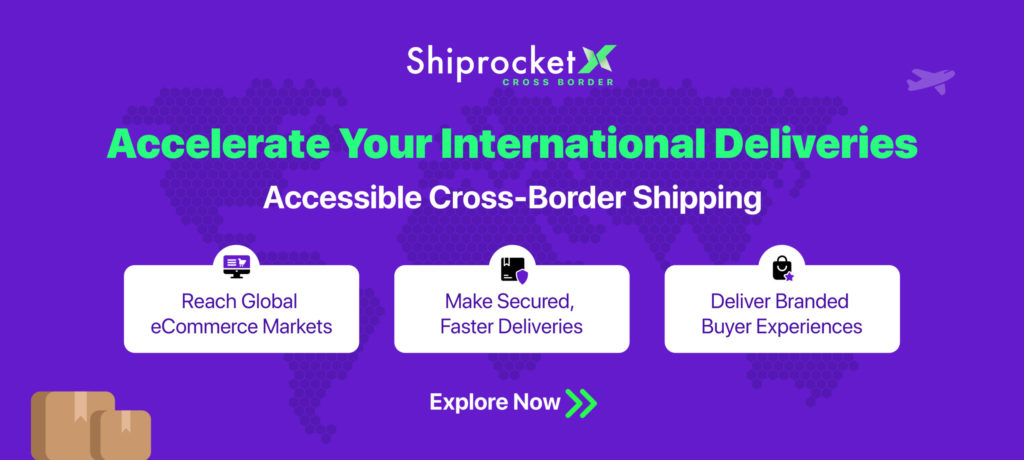 Calculate Your Shipping Costs Now