Top 10 Festive Season Best Practices for International Business
The global supply chain saw over 11,642 disruptions in 2021, with North America suffering the highest percentage of disruption. The latest disruptions are caused by the Ukraine war, natural disasters, transportation issues, semiconductor shortages, price fluctuations, cyberattacks and more, which are expected to continue during the 2023 festive season. Over 71% of global companies saw raw material sourcing costs as their primary supply chain threat in 2023.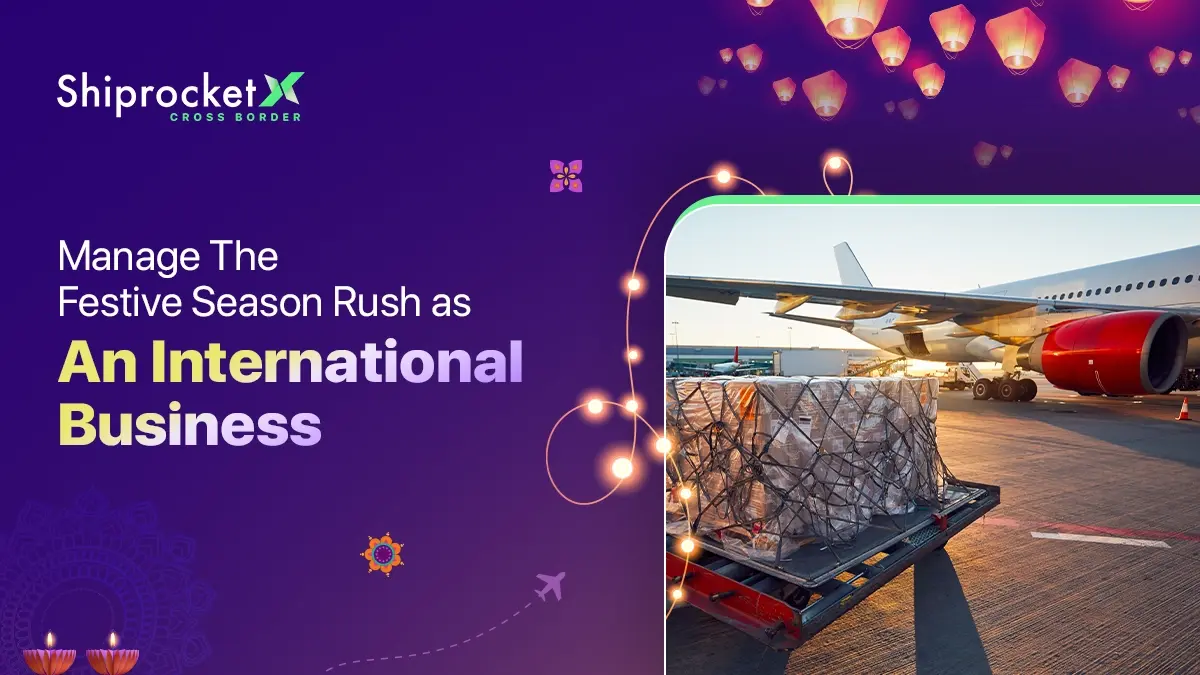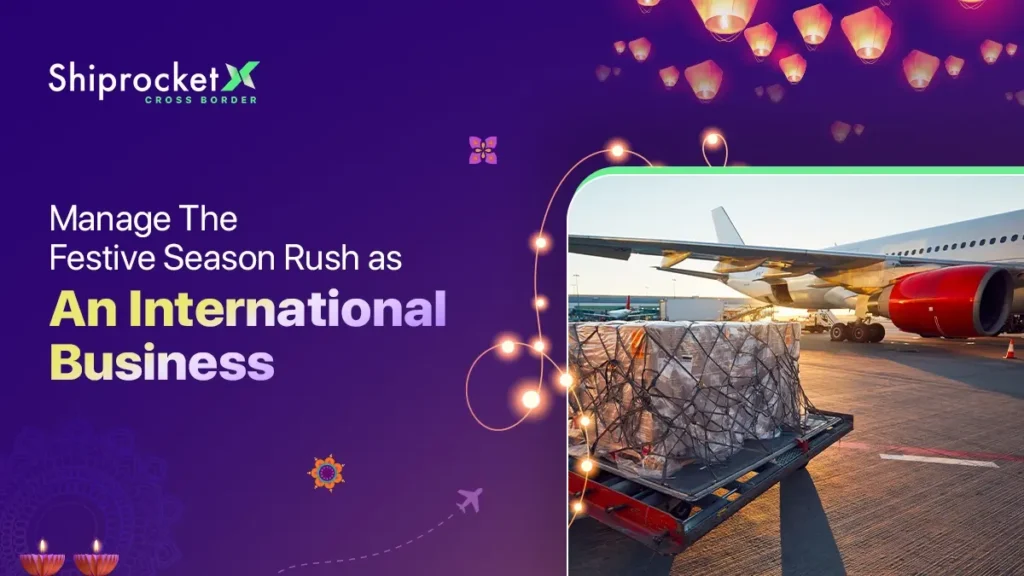 Global analysts at KPMG recommend that businesses should improve supply chain planning capability, agile response to disruptions, and constant visibility of real-time indicators to overcome disruptions.
Here, we bring you the top practices to sustain disruption during the upcoming festive seasons.
10 Best Practices for International Business this Festive Season
According to the Global Supply Chain Pressure Index (GSCPI), in September 2023, the GSCPI rose to -0.69, a seven-month high from August's -1.08. This implies supply chain disruptions will pose big challenges in the year ahead. To manage such disruptions, your business needs to have the best strategy in place.
Here are the top 10 best practices for international businesses:
Optimising Inventory Forecasting: International businesses need to have a strategic inventory control plan in place to remain profitable through the festive season. Inventory forecasting helps in preparing and maintaining inventory cost-effectively.
While many inventory forecasting tools and methods exist, dynamic demand planning formulas smartly assess inventory needs at high-accuracy standards. They decide on the correct quantities for replenishment based on past sales data and projections. It also considers schedules, availability, delivery speed, and lead times. Based on these factors, the formulas continually calculate the exact amount of inventory for restocking.
As a result of such precise forecasting, businesses operate smoothly and efficiently without incurring stock overheads.
Analysing Past Holiday Sales: Historical data is the primary source to predict market performance and trends in the coming seasons. Hence, past holiday sales data is vital to assess and determine projections for the coming sales season.
The analysis of holiday sales will provide all the inputs you need for this season's sales – from top-selling items, units sold, and holiday season best practices to prices in the past and projected prices item-wise. This analysis simplifies ordering decisions and helps brands meet consumer demand effectively.
DTC Trends: It is always wise to include recent Direct-to-Consumer (DTC) trends for predictive analysis. Such data is essential to estimate the potential market demand and make accurate forecasts.
International businesses must move away from localised data and consider global trends or market-specific data for forecasting purposes. Using simple Excel-based forecasts has limitations, and you will need help to gain accurate insights into the nature of consumer demands.
Managing Holiday Inventory with Audits: Inventory audits should be done at the start of the festive season. This ensures you have the latest season's data without any gaps.
Your inventory audits should also reveal errors like mismatches or stock loss due to theft, incorrect purchase orders, or damaged goods. Auditing inventory ensures better control and management of the festive season inventory.
Optimising Data Accuracy: Managing festive sales is all about data accuracy. Inventory management can be optimised only when your data is the latest and free of technical or human-led errors. Any forecasting will also depend on how accurate your historical and current data is and will add value to your business strategies.
Focus on error-free incoming procedures for high inventory accuracy. Otherwise, customer orders can be affected.
Better Inventory Visibility: International businesses need to know the status of inventory items at all times. The best way to achieve such an in-depth data view is to rely on inventory visibility tools. These will let you monitor stock quantity and location in warehouses or transit paths.
Accurate visibility of all sales channels, with exciting/creative and informative displays of available products, will enhance demand planning accuracy.
Proactive Supplier Communication: Once you have the stock requirement quantities data, it is time to talk to suppliers and work out profitable margins. You can gain a first movers advantage by communicating early with suppliers. This will allow you time to address potential challenges and increase demand. Always be sure about lead times and deadlines before arriving at decisions on stock levels.
Navigating Supply Chain Challenges for Profitable Customer Service: Supply chain issues like labour shortages and shipping delays can impact customer service. Efficient inbound processes lead to streamlined outbound operations, enabling data-driven decisions. Providing desirable customer experiences requires reliable stock information.
Smart Inventory Management for Peak Shopping Seasons: Carefully plan inventory and automate reorder notifications. Adjust reorder points and quantities during peak seasons to accommodate higher sales volumes. Tech-enabled 3PL or inventory management software can assist in efficient inventory management.
Customer Service for Business Success: Exceptional customer service is vital, especially during the holidays. Streamlining order fulfillment processes ensures customer satisfaction, preventing negative impacts on reputation caused by dissatisfied clients.
Thus, these top 10 best practices will ensure your internal business processes are optimised for maximum efficiency during this festive sales season.
Shiprocket X: Improve Your Logistics This Holiday Season
Shiprocket X is an international shipping service that helps businesses ship products to over 220 countries. Here are some of the reasons you should use Shiprocket X services:
Hassle-Free Customs Clearance: Shiprocket X completes all the documentation needed for customs clearance.
Real-Time Updates: You will receive updates at each stage of the shipment process. You only need to enter your order details to track the delivery status of your order.
Schedule Pickups Directly from the App: Al-driven app allows you to fix the timelines for delivery.
Shiprocket X helps businesses streamline their orders and plan a hurdle-free delivery for global customers. Want to know more about Shiprocket's international shipping services? Click here!
Conclusion
International businesses should get their fulfillment services aligned with their supply chain management to maintain an effective flow. Smart strategies such as dynamic demand planning formulas, demand forecasting, and inventory auditing can help you identify and address any gaps in your inventory calculations. Predictive analytics can also play a key role in managing inventory levels and optimising sales.
Following these top 10 festive season practices will ensure your supply chain goals are achieved with ease. You can also partner with third-party service providers such as Shiprocket X for sustainable supply chain management.
What are the 5 ways international businesses can market during the festive season?
International businesses should partner with local businesses, create engaging and festive-themed content, use social media marketing, partner with influencers and sponsor events to optimise their festive season campaigns.
How can we improve advertising and festive season campaigns?
Retargeting ads increase abandoned cart conversions, time spent on site, and conversion rates across devices. Offer discounts or free products to encourage customers to buy your festive season stock.
How can international businesses improve their logistics during the festive season?
International businesses can improve their logistics during the festive season with the assistance of international logistics providers, minimising costs and optimising services.
Calculate Your Shipping Costs Now