Are Global Shipping Costs Moderating In The eCommerce World?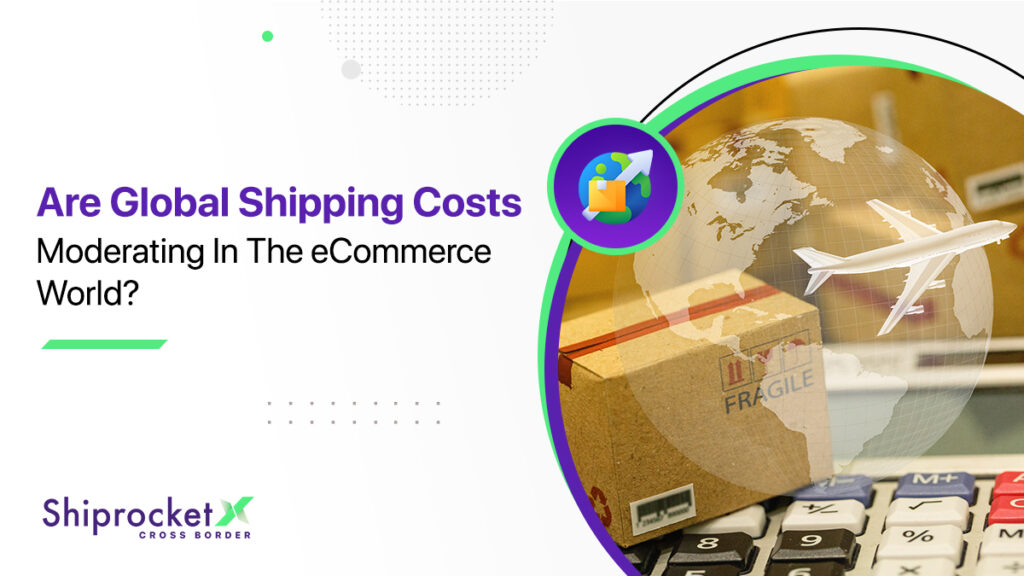 While the pandemic disrupted the world's supply chains, shipping costs surged over the last year as consumers spent pent-up savings on new items. Container rates have more than doubled since the outbreak, with the most significant increases occurring in the first three quarters of last year.
Lockdowns, labour shortages, and stresses on logistics networks have resulted in higher shipping costs and longer delivery times, albeit these pressures are subsiding. Week Chart illustrates how global container rates have fallen by 16 percent since September, owing primarily to dropping rates for trans-Pacific eastbound routes, the critical sea link between China and the United States.
After a year of significant increases in shipping costs due to pandemic-related causes, pressures are diminishing.
After the traditional peak shipping season, which runs from August to October, vital goods demand fades, resulting in lower shipping costs.
Returning to pre-pandemic shipping prices will necessitate increased infrastructure investment, freight industry digitisation, and the introduction of trade facilitation measures.
Even though rates have fallen, they may remain high until the end of the year. Backlogs and port delays, labour shortages in related occupations, supply chain disruptions moving inland, and shipping industry challenges such as slow capacity growth and consolidation that concentrated the market power of a few carriers are among the underlying supply constraints that do not have immediate solutions. On the other hand, if the pandemic is eventually contained, demand for tradable products may progressively drop as some service-providing sectors, such as tourism and hospitality, recover.
Merchandise prices are projected to rise as delivery costs rise and supplies become scarce. According to the United Nations Conference on Trade and Development (UNCTAD), global import prices and consumer prices might rise by 10.6% and 1.5 percent, respectively, if freight rates continue high until 2023. This impact would be disproportionately more significant for small, developing islands that rely significantly on seaborne goods.
Rising freight rates will affect the ultimate prices of products deeply integrated into global value chains, such as electronics and computers. Higher freight costs will result in higher-end prices for low-value-added products. Smaller emerging economies may lose competitiveness and struggle to recover.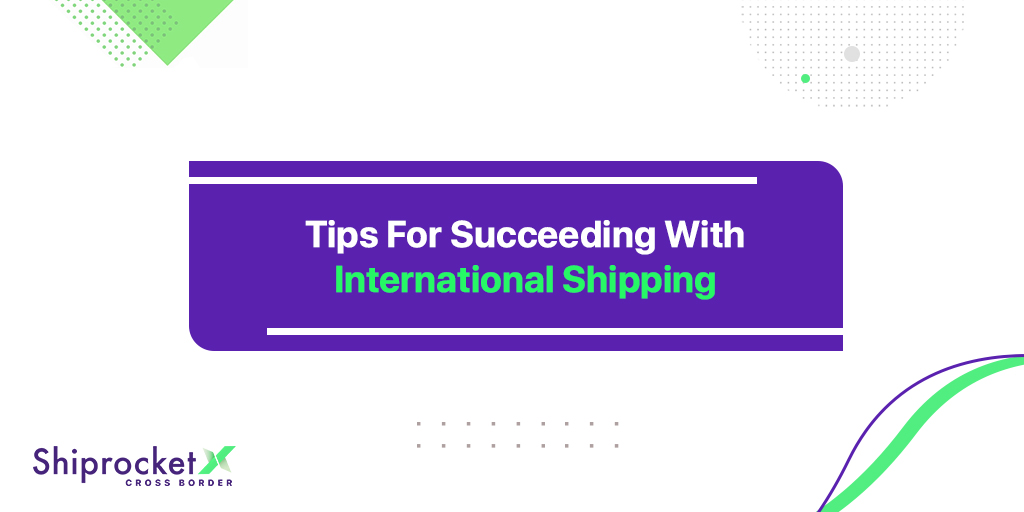 Tips For Succeeding with International Shipping
We live in a globalised market where potential customers can be found almost anywhere. Thanks to businesses taking advantage of the worldwide marketplace, international eCommerce sales have increased dramatically in recent years. Even if a company isn't large enough to fulfil international orders in-house, Amazon, eBay, and Alibaba provide marketplaces that reach all corners of the globe for a fraction of the cost of doing it yourself. There's never been a better time to start international shipping.
It is not without difficulties. Customers are accustomed to having their high standards met. If they aren't satisfied with your service, they may find a competitor who can do better. Implementing international shipping is no small endeavour, but there are a few things that will ensure success.
Know Your Market
The same ideas apply to marketing and selling items to an international audience as they do to a domestic one: information is power. If you want to get the most out of international shipping, you need to know your target markets, what appeals to them in terms of products and marketing, and their primary communication routes.
Consider Parcel Consolidators
If you've discovered a market overseas and need to export large quantities of merchandise to them, consider shipping expenses.

Be Clear With Your Customers
Transparency is the name of the game in international shipping. This implies you shouldn't try to hide shipping prices or delivery times after your purchase. Most clients will not go through your catalogue if they don't know how much shipping will cost, so hiding the information will only result in sales losses. It's better to be transparent about it and rely on your marketing to persuade customers that the shipping fee is justified.
Don't Try To Cheat The System(s)
Never try to deceive customs by misrepresenting or under-declaring your goods, no matter how brilliant you think you are. Customs officers will have no difficulty delaying or confiscating your cargo if they find out at some point.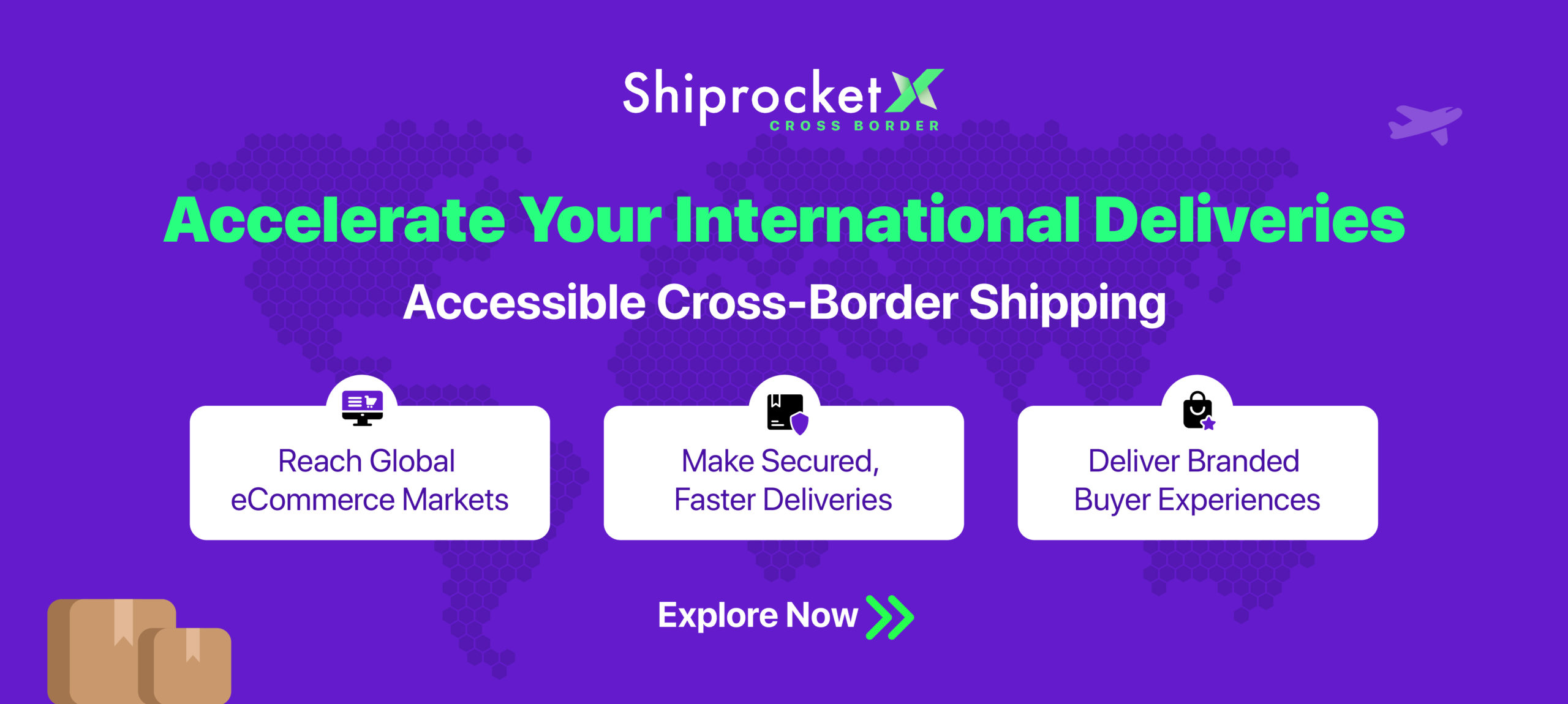 Calculate Your Shipping Costs Now