Grow Your Business Internationally In Christmas 2022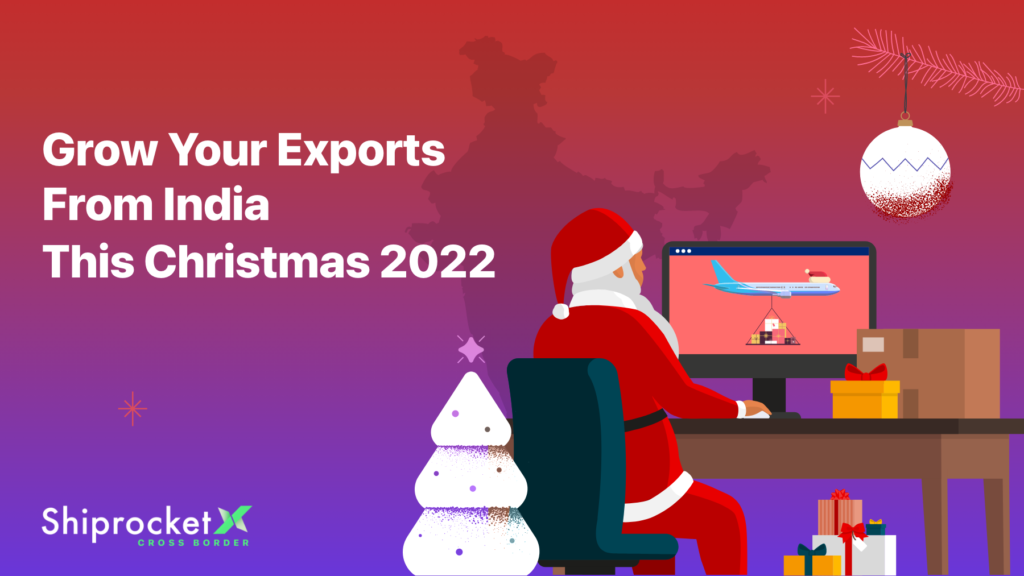 "Christmas is doing a little something extra for someone." – Charles M. Schulz
The most peppy period of the year is finally here, and while it is all fun and love for the rest of the world, it is also the best time to create magic for your business. With both last-minute shoppers as well as early-bird shoppers jamming on all global product sites for festive season shopping, let your business take the extra mile to deliver seasonal delight to your international customers.
Here are few of the ways you can grow your global business internationally during the holiday season of christmas 2022 –
5 Christmas Selling Tips For Your Global Business
Curate Category-Specific Product Bundles
If you're a brand selling products with universal demand, it is better to create product categories and offer bundled gifts based on age, gender, or choice of interest. You can also cross-sell your products based on product types and prices. This helps to create demand from customers of all races and generations worldwide.
Customise Brand Website With Festive Theme
Updating your website with Christmas themes and images not just make buyers aware of the festive season sales you're offering, but also creates a hype around your products as Christmas presents. Keeping in sync with the holiday feels portrays your brand as a modern, active business and aligned with customer needs.
Offer Freebies Upfront
Every buyer making festive purchases looks for free goodies with anything they shop – be it offline or online. Offering free items with their orders will not just add to their holiday shopping delight, but also make them spread the good word for your brand. Offering freebies also increases chances of repurchasing in the future. Promote your offers for freebies rigorously and well before time because your competitors will be doing that too!

Run Sales That Are Limited Period
Introduce flash sales out of nowhere in between your regular christmas 2022 sales. These limited period sales coerce customers into hoarding products, even those not in high demand on regular days. Run these limited period sales in peak times of the day, when buyers are most active on the net, and run notifications or pop-ups every few minutes to remind them of the urgency. For instance, one can offer a flat 50% off on products in this limited period, which otherwise would be at a maximum of 30% off during festive sales.
Post Christmas Offerings
Most brands wrap their marketing and promotional sales on sites once christmas is over. Here's where you can jump in front of the line before your competitors. People busy otherwise in Christmas celebrations and who missed out the early sales are eager to shop after the festive hustle is over. Customers looking to shop for new year parties also scout for offers during this period. Offering post christmas sales is one of the ways you can continue getting a surging flow of orders even after the festivities are over.
Conclusion: Boost Holiday Sales For Your Global Business Effortlessly
The best part of Christmas is the high demand for local products in global markets. If you are a Christmas decorations exporter in India, the best and fastest way to ship gifts across borders during the festive season is by partnering with a reliable global shipping partner. A good shipping partner will not just help to craft delightful customer experiences with seamless multi-courier tracking to various international destinations, but can also help with secured shipping and quick deliveries. Grow your business internationally in christmas 2022 with minimum hassles and maximum revenue.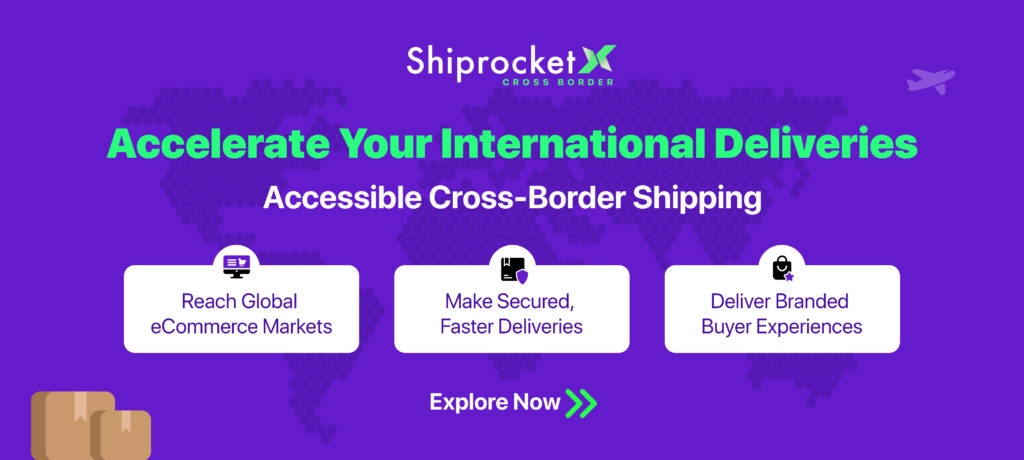 Calculate Your Shipping Costs Now