How To Apply Online For IEC (Import Export Code) [Guide]
Once you have decided to start your import-export business in India, it is expected that you do enough research on what products you would import or export as a part of your new business. But not many people know that you need an Import Export Code (IEC) certification to indulge in this type of activity.
This import-export license is provided to the business owners by Director General of Foreign Trade (DGFT), Department of Commerce and Industry, Government of India. To know the procedure to apply for the IEC online, keep reading.
Step By Step Process To Apply For The IEC Online In India:
Step 1: Visit Director General of Foreign Trade (DGFT)'s official website – http://dgft.gov.in/
Step 2: From the top menu, select 'Services' >> 'IEC' >> 'Online IEC Application,' as shown in the image below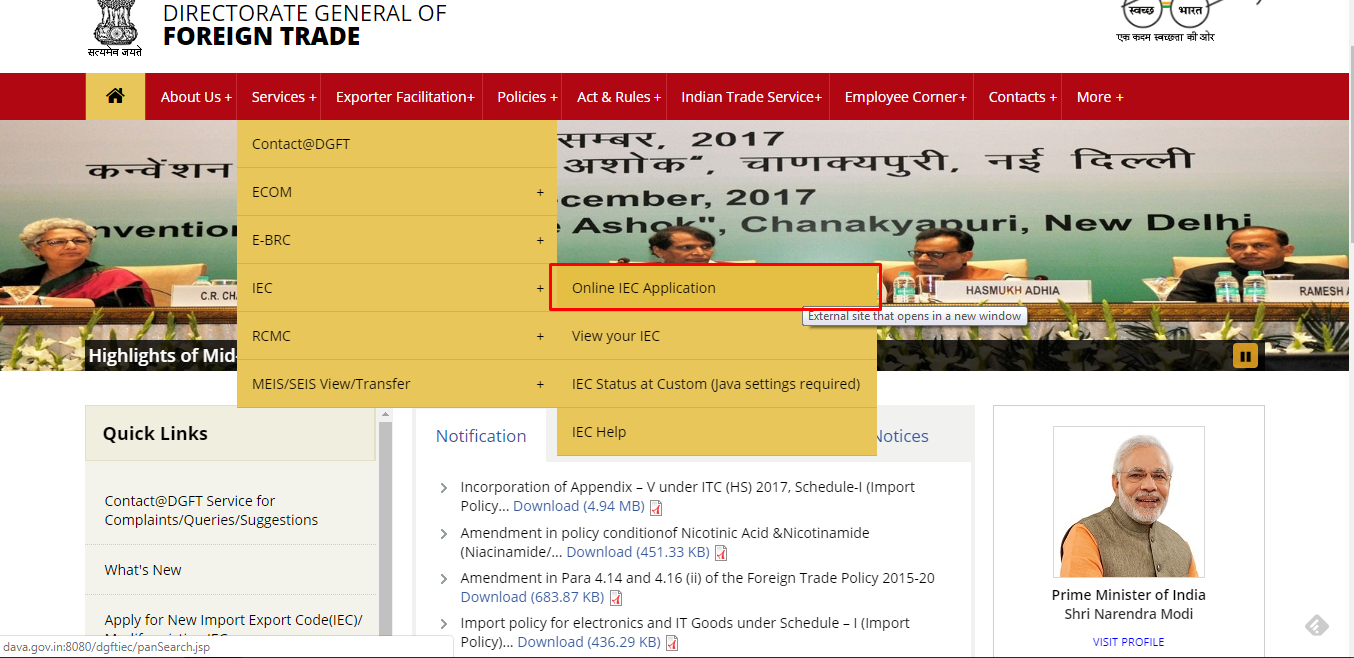 Step 3: On this screen, you will be asked to enter your 'PAN' card number. Enter your PAN number and click the button 'search.' DGFT will first verify your PAN and then proceed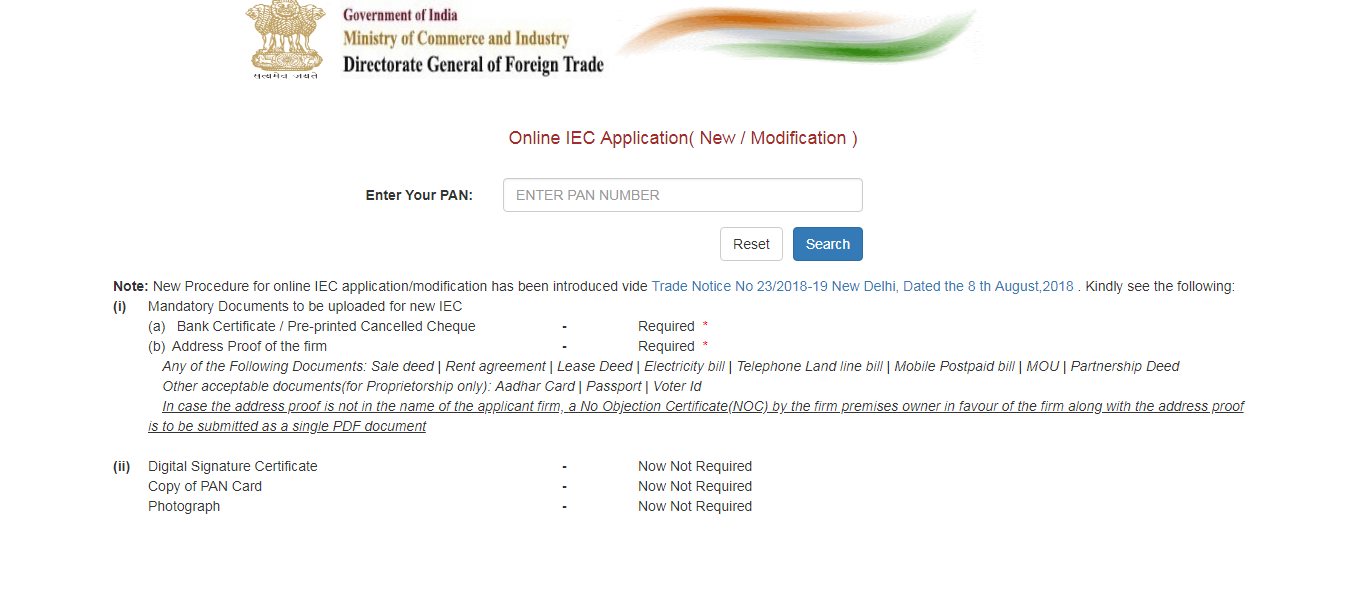 Step 4: On this next screen, select the radio button with the option – 'Apply for Fresh e-IEC.' Then, enter your mobile number and email ID in the respective fields. Then, enter the captcha code in the given field, and click on the 'Generate Token' button to generate tokens. The tokens are one time passwords (OTPs) to verify your identity
Step 5: You will receive two different tokens – one on your provided mobile number and another one on your provided email ID. Enter these tokens in the respective fields, as shown in the image below. Then, press the button 'Submit'
Step 6: As you submit the details, you will be provided with an Ecom Reference ID for your application
Step 7: On this next screen, you can fill up details related to your company or proprietorship firm, address, contact details, etc
Step 8: You can pay IEC application fees online via different payment modes, like a Credit card, debit card, net banking, etc
Step 9: You can upload the required documents quickly in the image and/or PDF formats to get your IEC certification
Step 10: Once done with all the steps, you can submit your application
The system will automatically generate the IEC certificate once you submit your application based on your Jurisdictional Authority and it will automatically despatch the IEC letter on your registered e-mail id
How To Check The Status Of Your IEC Application?
You can quickly check the status of your IEC code application online by providing your PAN number – Check IEC Status.
For more details on the online application process to be followed while applying for IEC in India, you can follow this guide as well – IEC Online Application Process by DGFT.
Calculate Your Shipping Costs Now