List of Items That You Can Ship Amid The Spread of Coronavirus (Omicron Variant)
On 2 December 2021, two men in Karnataka were tested positive for the new Omicron variant of coronavirus. Since then, the new variant has only spread faster in the country and so far, more than 8,000 positive cases are detected in the country.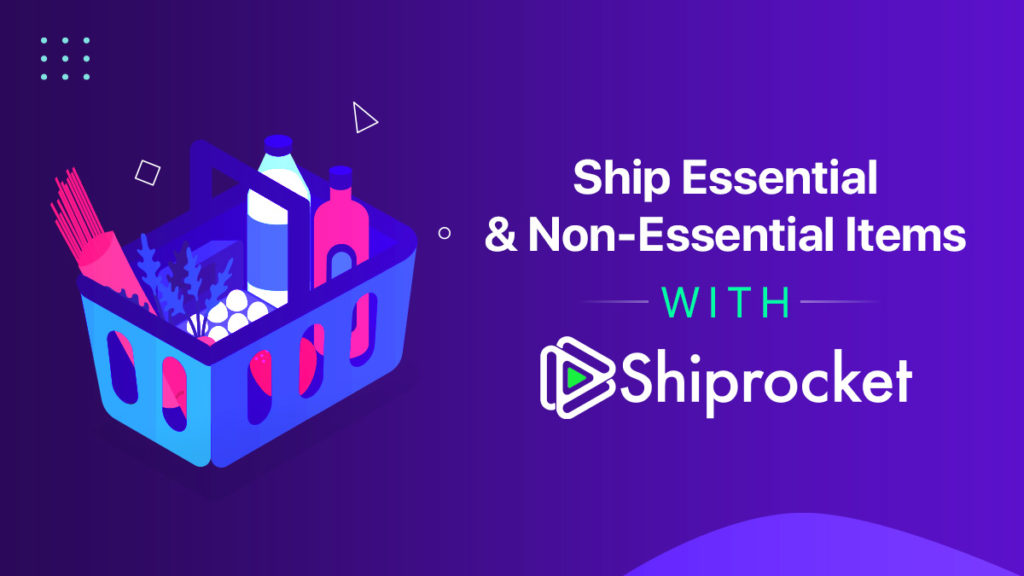 However, India is currently witnessing what possibly can be called the third wave of COVID-19. On 20th January 2022, India recorded more than 3 lacs cases which are eight-month high as well. Though this third wave of COVID-19 is said to be milder than the second Delta variant wave, governments of all states as well as central government as imposing several restrictions in terms of night curfews and weekend curfews to curb the rise in COVID-19 cases.
Having said that, in the previous wave of the virus, the government has imposed several restrictions on the pick-up and delivery of non-essential items from the containment zones. There was a lot of ambiguity around what products would be available and how they would be able to reach the people.
During this wave of COVID-19, there is no restriction on shipping essential as well as non-essential items. You can ship all your products with Shiprocket. We aim to help sellers who do not have access to a large fleet and cannot deliver their products to those in need. We are working closely with our courier partners to ensure a safe delivery system.
If you are a seller who wants to ship your products and are looking for a reliable shipping service, we are here to help you. Call us at 011-41187606 or write to us at [email protected]
NOTE: We are working closely with our courier partners to get all your essential and non-essential items delivered.
Calculate Your Shipping Costs Now