Shiprocket For Essentials
List of Essential Items that You Can Ship Amid Covid-19 India Lockdown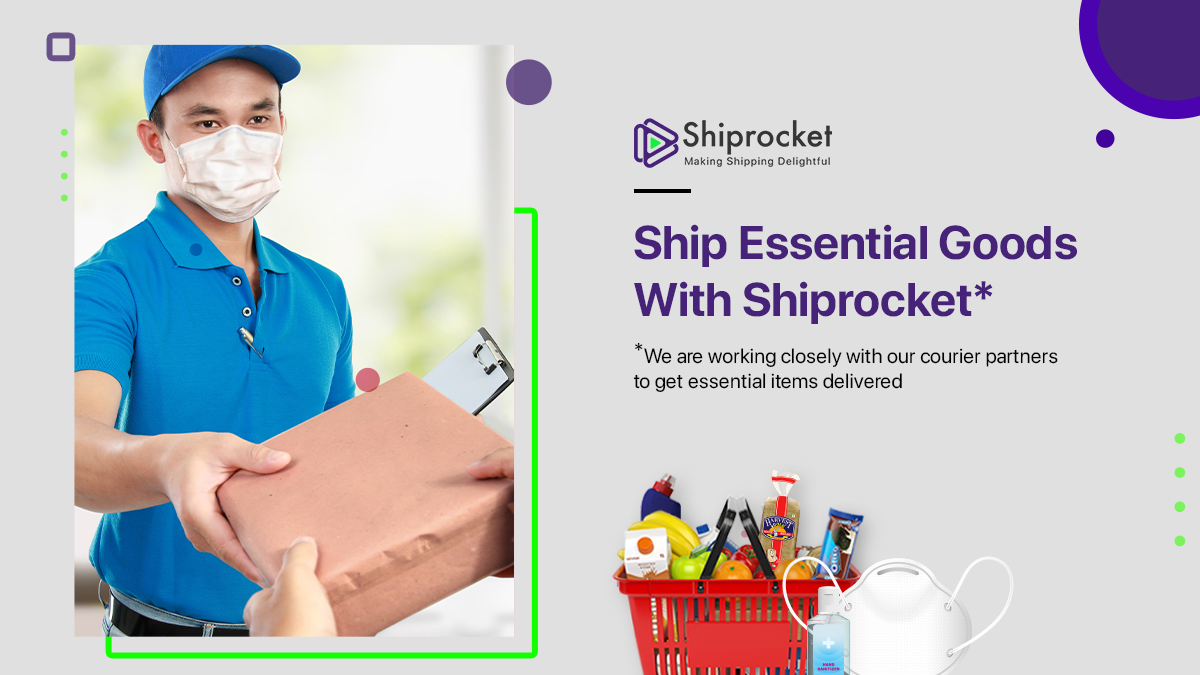 On 24 March 2020, our prime minister, Mr. Narendra Modi announced a 21-day lockdown to ensure India stays safe and can contain the spread of the deadly COVID-19. Following the lockdown, there was a lot of ambiguity around what products would be available and how they would be able to reach the people.
According to the latest update by the MHA, you can ship non-essential items in the government-listed Red, Orange, and Green Zones. We are not shipping any items to Containment Zones. Sellers who have serviceable pin codes included by our courier companies can ship essential and non-essential items from 18 May 2020. If you want to ship your products with Shiprocket, please contact your account manager. If you do not have an account manager, connect with us at 9266623006 so we can align your pickups accordingly.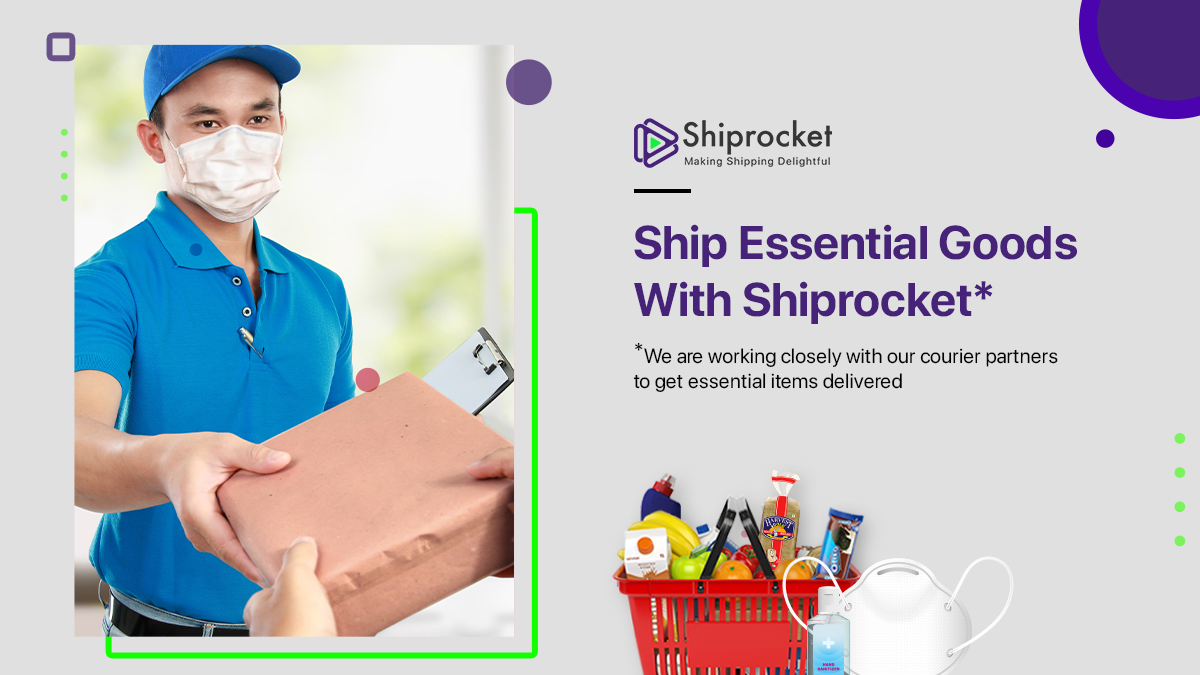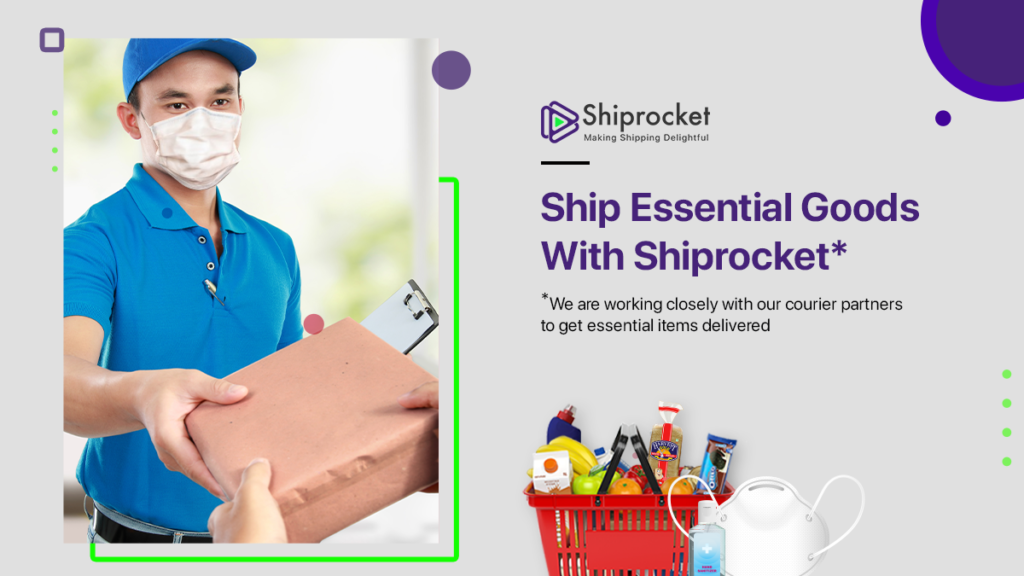 2 days later, there is more clarity and now we have courier companies stepping up and coming into the picture to help sellers ship products that are essential to the everyday life of buyers.
Shiprocket aims to help sellers who do not have access to a large fleet and cannot deliver their products to those in need. We are working closely with our courier partners to ensure a safe delivery system.
If you are a seller who wants to ship these products and are looking for a reliable shipping service, we are here to help you. Read more here – https://bit.ly/34ic4Do or call us at 011-41187606.

What Items Can You Deliver?
Fresh Fruits and Vegetables
Grocery Items –
Pulses
Rice
Wheat flour
Grains
Spices
Medical Equipment –
Thermometers
Diabetes meters
Gloves
Sanitizers
Masks
Over-the-counter medicines
Prescription drugs
Personal Protective Equipment –
Face masks
Sanitizer
Gloves
Baby Products –
Cereal
Baby milk formula
Diapers
Personal Care
Soap
Face wash
Detergent
Shampoo
Oral hygiene products
Pet Care Supplies
Pet food (Dry and Canned)
Pet Hygiene care products
Pet medicines
Books & Stationery Items
Educational books for students
NOTE: We are working closely with our courier partners to get essential items delivered.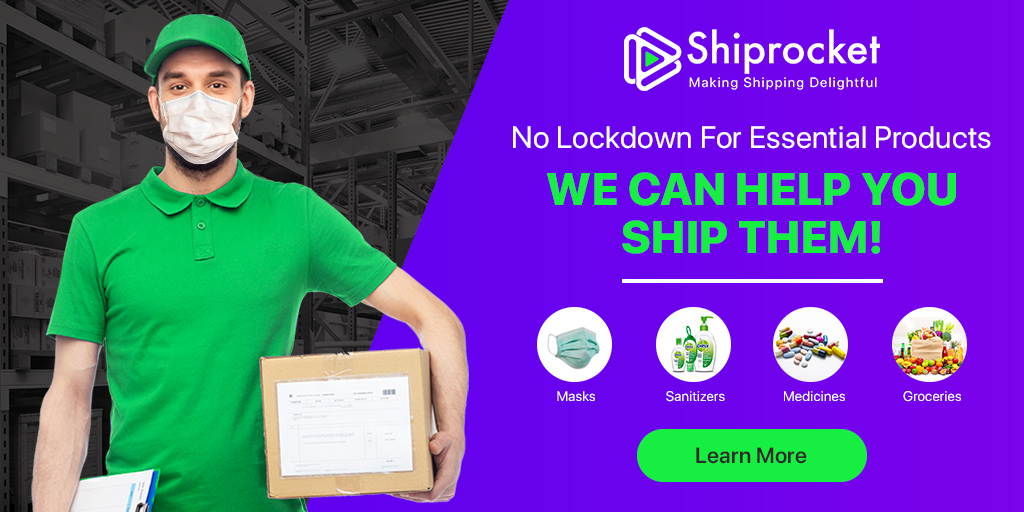 Calculate Your Shipping Costs Now