Product Updates
Monthly Update – Daily Digest and New Courier Variants: June 2018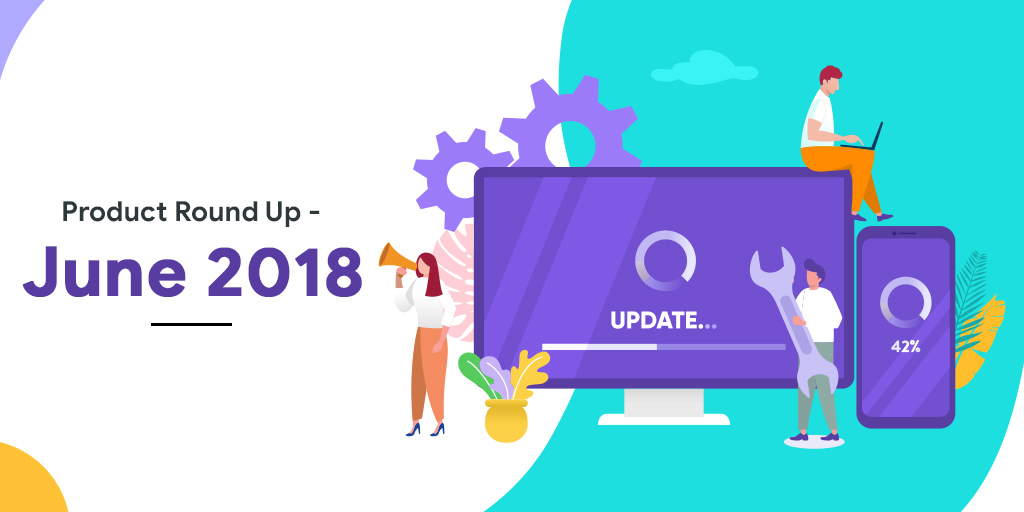 At ShipRocket, we are constantly improving our platform and equipping it with features to help you combat the daily struggles of managing your E-commerce business. Ultimately, we want your business to run smoothly and make sure your products reach your customers without any hindrance.

So this month, we have come up with some new features that will help you ship easily and manage your business at your convenience. Keep reading to gather more insight!
1) Daily Digest and Pick-up Segregation
To make information about your daily orders readily available to you, we have come up with automated 'Daily Digest' and 'Pickup Segregation' email reports that gives you a daily synopsis of your shipments in each category.

The Daily Digest snapshot is an indicator of the forward and reverse orders which are shipped, delivered and yet to be delivered.

Here is what your daily digest looks like: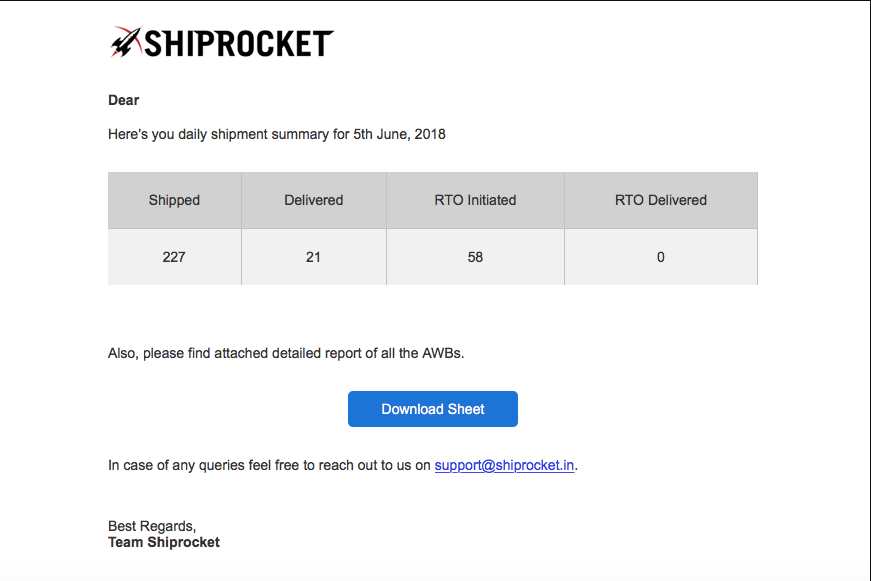 The Pickup Segregation report gives you a brief about the scheduled, queued and re-scheduled pickups along with the pickups which have shown error and need rectification from your end.

Here's what a Pick-up Segregation snapshot looks on your email: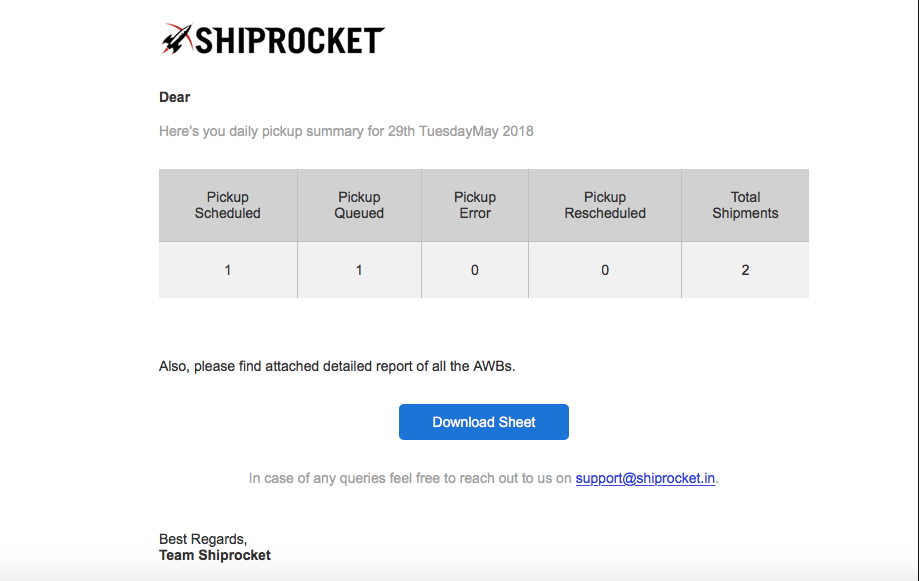 2) New Variants In Delhivery and FedEx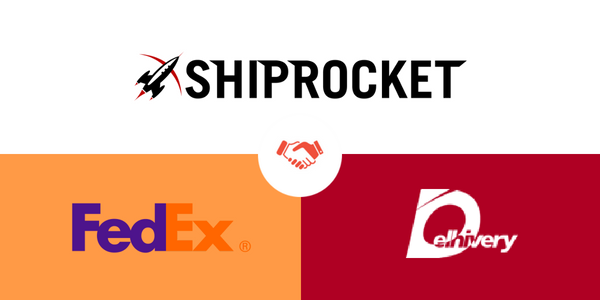 ShipRocket now houses 3 new variants from Delhivery and FedEx to make shipping across India a much simpler task for you. We integrated with FedEx's 2 new variants – FedEx Flat Rate and FedEx surface lite(SL) and Delhivery's 2 new variants – Delhivery Surface standard(SS) and Surface lite(SL). The benefits of each of these new variants are listed below:
(i) FedEx
Surface Lite:
Using Surface Lite, sellers can easily ship through road with minimum weight slabs of just 2kg instead of 5 kg slabs of other surface partners, after which every additional kilogram is chargeable.
Flat Rate:
FedEx offers flat rate shipping based on weight slabs across zones c,d and e

This gives sellers an opportunity to ship at cheaper rates through road transport.

The starting price of FedEx flat rate is Rs. 44/500gm.

Sellers can enjoy high-level service from FedEx at comparatively cheaper rates.
(ii) Delhivery
Surface Standard:
This plan allows you to ship your products through road transport. This gives freedom to ship many more items with lesser restrictions.

Delhivery Surface Standard is available on all plans.

It has a minimum chargeable weight of 0.5 kg

Starts at a minimal cost of Rs. 31/500g
Surface Lite:
This feature is available in all plans above the basic plan.

It gives sellers a chance to ship their products via road with much lesser restrictions and over small distances.

It has a minimum chargeable weight of 2kg.

The pricing starts at Rs. 68/2 kg.
We keep coming up with new features to make Shiprocket a seller-friendly panel that gets them services at the most economical rates. To know more about any product changes keep watching this space.
Happy Shipping!
Calculate Your Shipping Costs Now