Refrigerated Courier Services – What it is and How it Works
eCommerce business is all about buying and selling retail products. It is obvious that fresh items form an important part of these products. Nowadays, we have many online businesses that cater to the daily needs of customers and also deliver fresh vegetables and food items. In fact, gastronomical delivery has become one of the staple sources of revenue for many eCommerce businesses.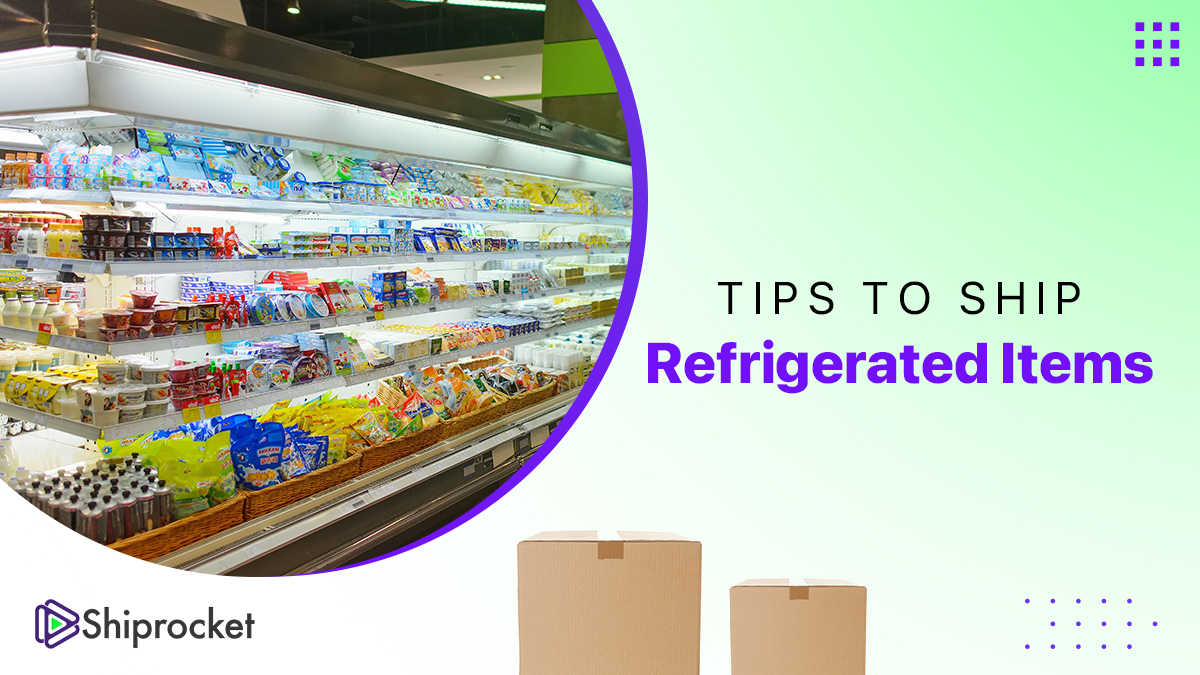 Unlike other products that have a longer shelf life, the packaging and delivery of food items, spices, and other culinary items may need special care. They also need to be delivered quickly and efficiently to avoid spoilage or spillage. This is where the services of refrigerated courier services are needed in an eCommerce business. Not only does it keep the items fresh, but it also delivers without any glitches.
What is a Refrigerated Courier Service
In simple terms, it refers to a courier service that caters to the task of delivering food items and other fresh items to the doorstep of the customer in a temperature-controlled environment. The items are kept in specially designed, refrigerated storage containers so that they remain completely fresh and free from any kind of contamination. Items like meat, milk, vegetables, and fruits need to be kept cold and fresh, and delivering without any damage can be a tedious task. By having a cold package shipping company as your courier partner to deliver frozen goods and chilled parcels, you can get rid of this headache and deliver them with ease.
How does a Temperature Controlled Delivery Service Work?
Suppose, you are into online gifts or flower business, a refrigerated courier service is perhaps a must for the delivery of the ordered items. You must never let your flowers wither while sending them to the customer. A temperature-controlled courier service will store the flowers in specially designed shipping boxes that help keep them fresh. This way, the freshest flowers can be delivered within time. Most of these courier agencies have specially designed vehicles that are air-conditioned and come with cooled containers. Such items can be stored in them and shipped to the delivery address.
Some of the features of a refrigerated courier service are:
Temperate controlled storage systems
Quick delivery so that the product does not get spoiled
Chilled and frozen deliveries of fresh foods, flowers, vegetables, and other food items
Advanced temperature monitoring system
Hyperlocal Delivery of Perishable Items
Refrigerated delivery can be an expensive affair for your business. Especially if you have to deliver products within a short distance. In such cases, hyperlocal deliveries are very useful. Shiprocket's hyperlocal delivery services are an exceptional way to reach out to people who stay in the vicinity of your store.
Shiprocket offers you delivery partners like Dunzo and Shadowfax which are the best in the industry. Also, hyperlocal deliveries are quick and save you from the hassles of packaging and weight management. You can skip the troubles of volumetric weight. Moreover, as the freshness is concerned for these packages, you can deliver products without compromising the freshness.
Hyperlocal delivery of frozen or perishable items can be the ideal solution for your business. To begin with, Shiprocket's hyperlocal delivery services, click here.
Final Thoughts
With the emergence of various online businesses in the food, dairy, pharmaceutical, and similar industries, the need for advanced refrigerated courier service is on the rise. To cater to customer demands, more and more courier agencies are coming up with such services. The rates and prices are also quite affordable. Usually, the rates are adjusted according to the services asked for, delivery location, and the time of delivery. Some agencies also offer 24/7 delivery services.
What is the temperature range for refrigerated shipping services
The temperature is usually maintained between 2-8 degrees Celcius.
What are some common challenges when shipping frozen goods?
Common challenges include extreme temperatures, humidity, and spoilage
How can I pack items properly for refrigerated shipping?
You must use an appropriate insulated box, wrap the products appropriately, use dry ice or gel packs inside the insulated box, and seal the box properly.
Calculate Your Shipping Costs Now