Product Updates
Experience A Smooth Shipping Journey With Shiprocket's Latest Feature Updates
Shiprocket is strongly committed to making your shipping experience delightful. We introduce new features almost every month to simplify your shipping journey. We hope our last month's product updates, which included post-ship returns, shiprocket WordPress plugin helped you in shipping your orders even more seamlessly on our platform. We're back once again with more useful features and updates for all of you. Read further to know about the latest updates that Shiprocket has in store for you!
Customer Profile
You can now view the list of your customers who have placed an order with you through any channel. Not just this, you will also get a detailed view of your customers' personal and shipping information, along with the business that a buyer has provided you with, such as his LTV, total revenue, past orders and much more.
From the customers' list, you can now create an order for them where the shipping details will already be prefilled. It is useful for those sellers who have a good set of repeated buyers. Lastly, you can also add a new customer manually as well in the customer address directory.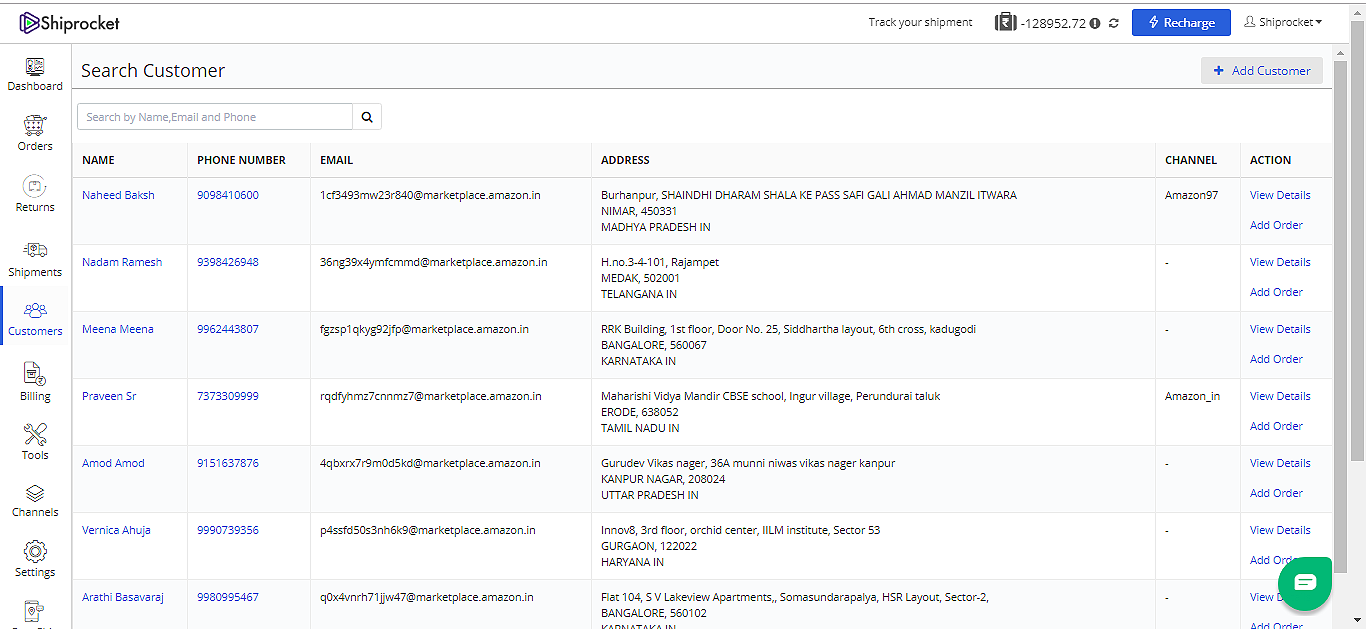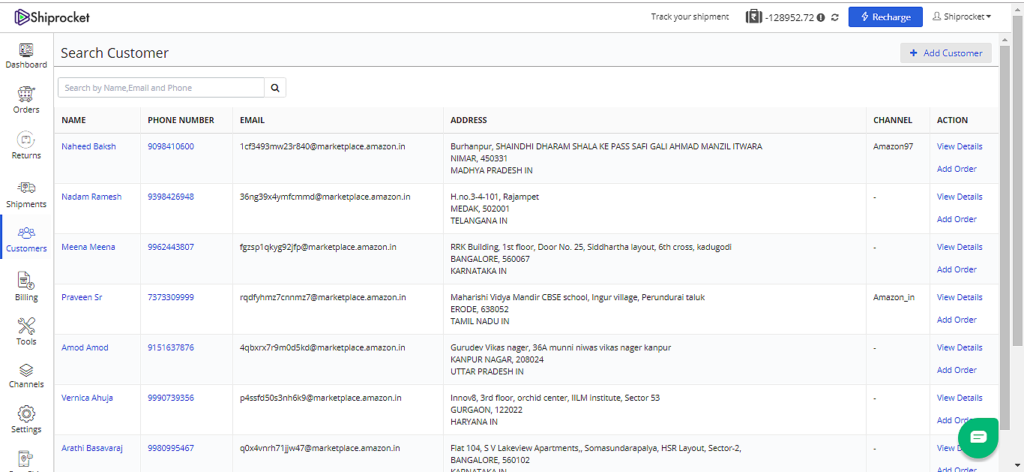 POD Availability
Shiprocket is now providing 'Proof Of Delivery' for all its sellers for two of our courier partners: Delhivery and Xpressbees. We have been providing Proof Of Delivery for FedEx as well. This is applicable for all the shipments post 48 hours of delivery by the respective courier partners in the seller panel. The seller can now download the POD form from the Shiprocket panel after 48 hours of the product delivery.
The proof of delivery will ensure the package you've shipped is being delivered to the correct recipient.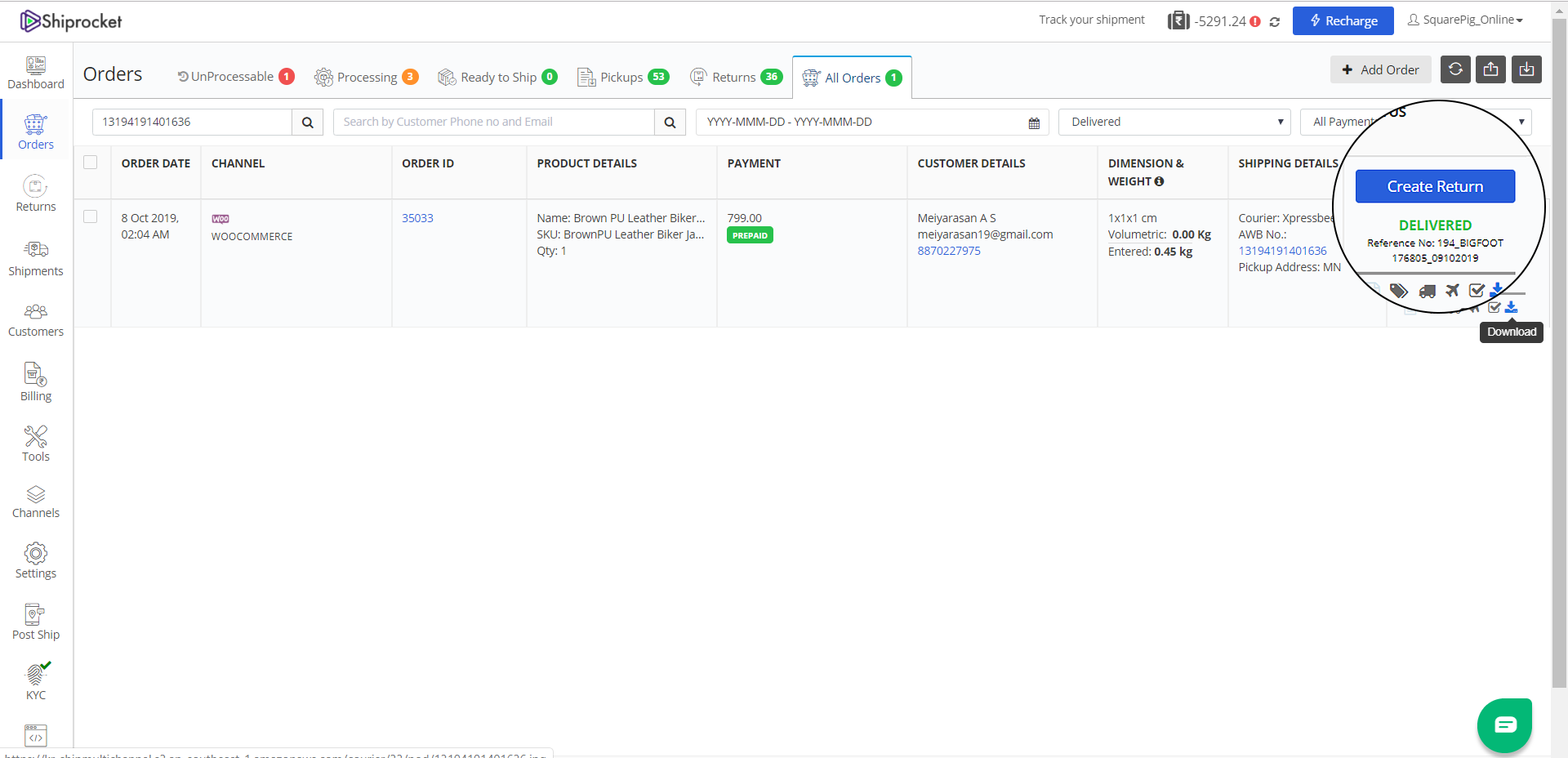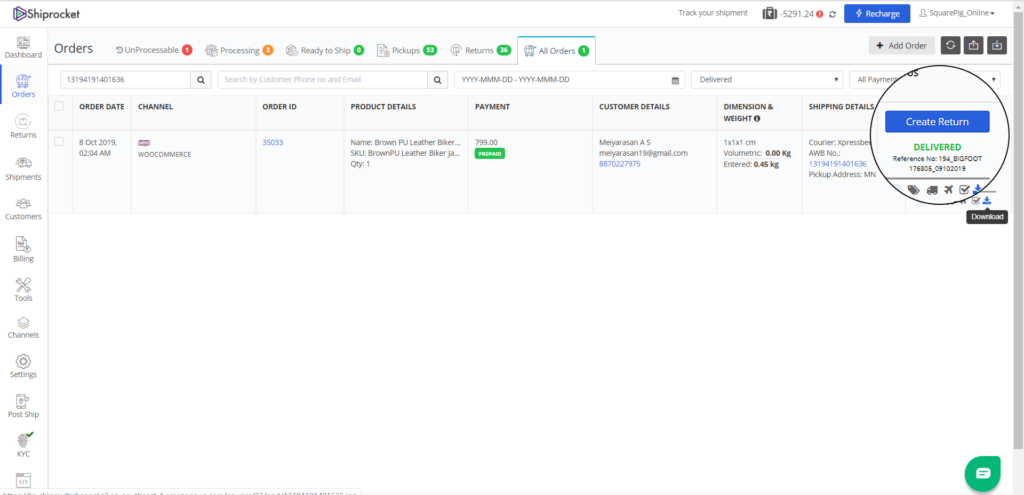 Route Different Notifications From Shiprocket to Multiple Contacts
Shiprocket now allows you to add an additional email address and phone number, apart from the primary contact, so that you can redirect all transactional and operational notifications to the new contact number and email separately.
Transactional notifications include all finance-related notifications such as COD remittance, invoice, recharge, and so on.
Operational notifications include all operations-related updates such as label generation, manifest, NDR, etc.

All these notifications can now also be forwarded to the additionally provided email address and mobile number.


Pickup Exception Mapping
There might be a failure in the pickup of your order due to some reason, but not knowing the reason behind the failure can get frustrating. As a part of Shiprocket's efforts to make your journey seamless, we now show the "Pickup Exception Reasons" on your panel. With the help of this feature, you can now easily understand the reasons behind the pickup failure and take adequate steps.

We hope these features make your shipping journey smoother and hassle-free. Many more exciting features will be launched next month that will definitely help you with the easy shipping of your products. Keep following this page for more updates and the latest features. Happy Shipping!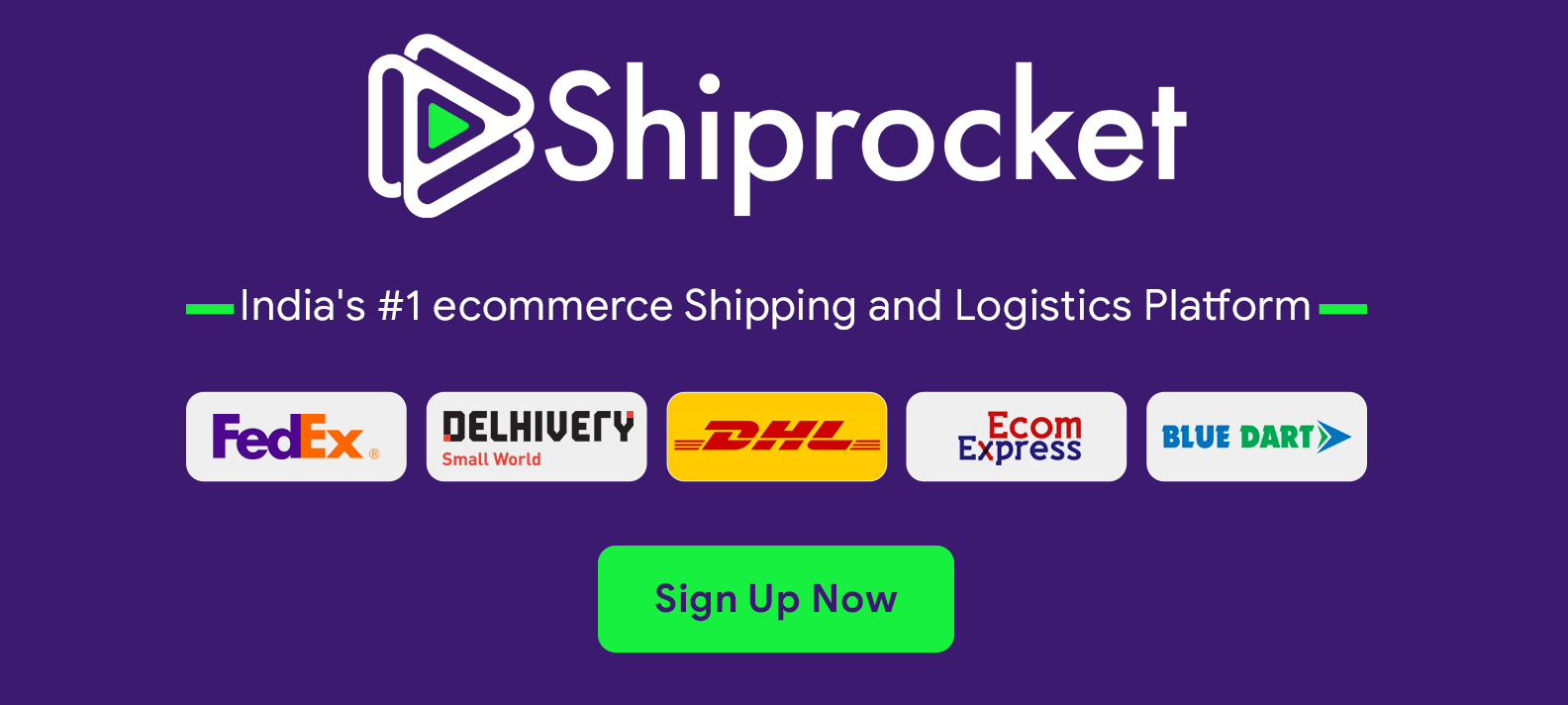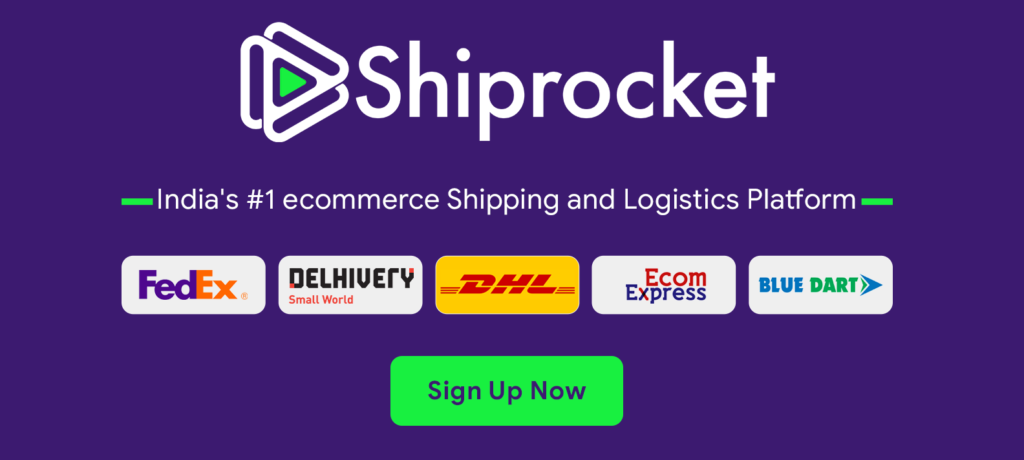 Calculate Your Shipping Costs Now