Top Reasons For Surge In Christmas Exports From India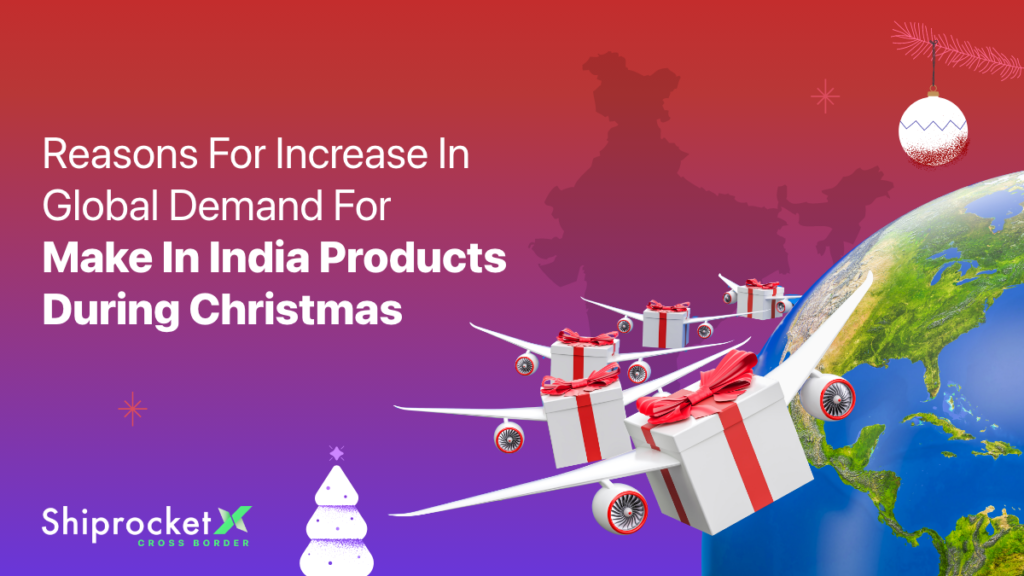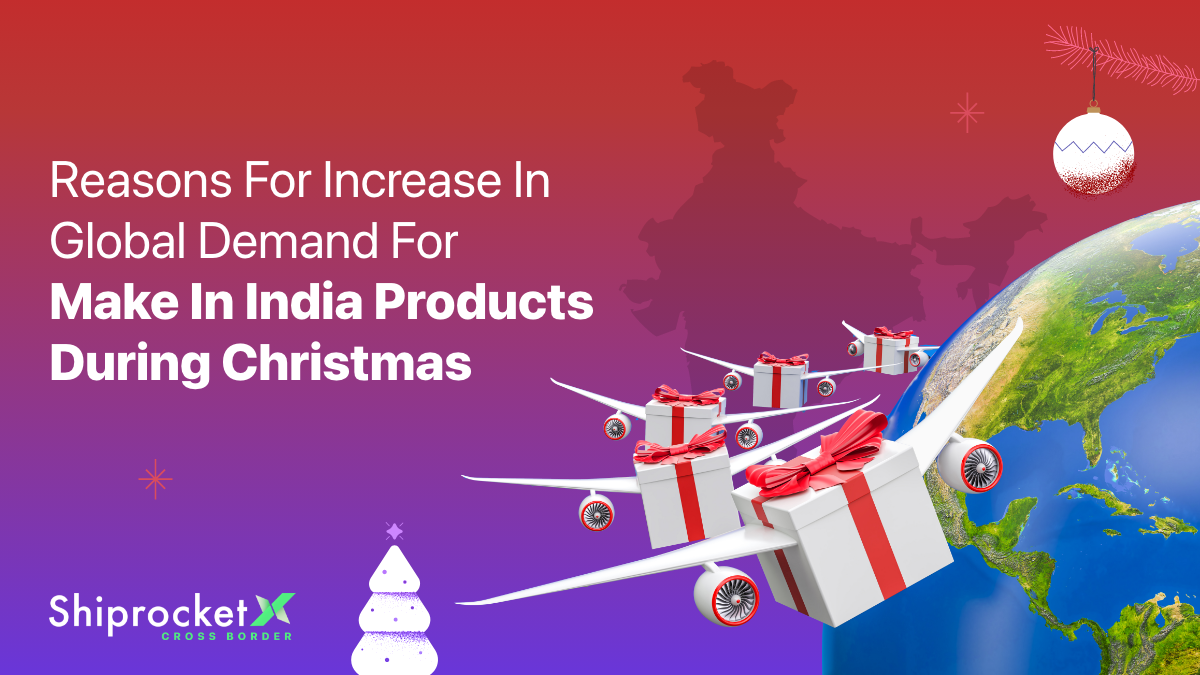 Christmas is coming up in a few months, and Indian enterprises that sell holiday goods have good reason to celebrate. According to reports, India is currently one of the top five nations for providing holiday apparel and decorative items to make the American holiday season cheerful. US Customs estimates that the entire worth of festival-related commodities increased by almost three times from the previous year to $20 million.
Even though China sells a major share of Christmas goods, many orders are reaching Indian businesses. In the previous year, India exported festive goods worth $39.3 million to over 120 different nations. The change in the pattern was the outcome of COVID-19-induced locked downs in China with Zero-tolerance policies. Owing to Indian product quality, ease of business and favourable policies order inflow to Indian business was apparent.
Statistics given by the Indian government show that exports of items for the holiday season increased by more than 54% from fiscal 2020 levels in the year that ended in March, while exports of handicrafts increased by about 32% over the same period. The current holiday season will undoubtedly see continued expansion in the Indian markets.
Future Of Growth In Indian Exports
There may be a positive sign for exporters after nearly two years of the disastrous Coronavirus pandemic affecting global trade. Indian commodities exports are expected to increase over the next 12 months, according to credit rating firm India Ratings & Research (Ind-Ra), which cited declining COVID, increased demand and growth in India's main export markets, and expanding international imports as growth drivers.
Imports are expected to increase by 11.4 percent in North America and 8.4 percent in Europe in 2021. It was noted that the 2021 fiscal data creates the impression that the main export markets for India's top 10 commodities are in areas with anticipated high import growth. India's exports increased by 195.72 percent in April, 69.35 percent in May, and 48.35 percent in June 2021, according to Ind-Ra.
Reasons For Record Rise In India's Exports
Since a few months ago, India's exports have been steadily increasing, indicating a dramatic increase in demand for goods and services as the world economy is beginning to recover. As global trade activity picks up, the country's exports are projected to increase further. If the government offers incentives to the sector, exports may increase much more.
Due to the worldwide recovery following the Covid-19 epidemic, which hampered international trade, the nation's exports surpassed $35 billion in July and $34 billion in March 2022.
It should be emphasized that exports stayed above $30 billion in July for the seventh straight month.
Exports set a record with $95 billion in shipments during the first quarter of FY22. An increase in demand led directly to the export boom.
The chimes of Christmas
The top five countries importing Indian Christmas goods are the United Arab Emirates, the US, Mexico, Thailand, and the Philippines, which together account for 43% of the country's exports. China's ongoing divergence from the global economy and the post-pandemic recovery offer India the chance to select "capable of winning" industries and increase its investment in protracted rivalry.
All across the world, Christmas decorations are traded. According to the export analysis statistics, about 120 nations and territories regularly import Christmas decorations from India. Total exports are worth 39.3 USD million together.
Therefore, Connect2India presents comprehensive instructions on how to export Christmas decorations from India if any exporter desires to do so. The information that follows includes anything from resources for export to an examination of Christmas decoration exports.

Reasons For The Increase In Christmas Time Orders From India
COVID-19
COVID-19 has wreaked havoc on most of the countries of the world. This had forced countries to adopt international trade policies of varying tolerance levels. India emerged as a popular destination during these times owing to its sharp recovery from the pandemic and effective control policies. These factors contributed a lot to obtaining incremental opportunities.
Low-Cost Industries
Even in difficult times, India managed to provide low-cost products with no compromise in quality, be it China's ban on the export of cotton or comparative analysis with El Salvador in T-shirt, a good quality product that is reasonably priced became India's competitive edge.
Favourable Policies
One of the major reasons for India's increase in the export of Christmas items and overall export of items can be attributed to the favourable policies of the government of India. The Indian government is focused to provide a congenial ecosystem to Indian businesses coupled with ease of doing international trade as well. Popular things extend beyond Christmas items.
The third-largest economy in Asia has seen a substantial rise in orders from the US and Europe, with the increase concentrated in labour-intensive, low-cost industries including textiles, handicrafts, and non-electronic consumer products.
Increase In SMEs
Indian government's schemes and efforts to make India ATMANIRBHAR through providing support and motivation to Indian businesses has also contributed greatly to increase in increase in exports. SMEs focused on handicrafts and festive decoration items have increased sharply which has helped in attracting more business opportunities.
It is noteworthy that the year that concluded in March saw an increase in handcraft exports of nearly 32% while Christmas decoration shipments surged by more than 54% from the fiscal year 2020 levels.
Owing to these factors only, it can be noted that last year's exports of Christmas items to the US alone were thrice the size exported the year preceding 2021. In response to increased labour costs and disruptions from China's tight Covid-zero regulation, buyers have diversified their supply sources. India is now one of the top five nations sending holiday decorations and T-shirts to the US. India is now among the top five producers of cotton T-shirts for the US this year.
Other Factors That Helped
Infrastructure: India lacked the proper infrastructure to make the products of Indian exporters reach the globe easily. Even though we have been able to achieve a major overhaul of the infrastructure system, shipping the products is still difficult.
Finance: Indian exporters had a dearth of finance facilities available, which made it difficult for them to manage the trade cycle, this was true, especially for the small-scale players. The current ecosystem is more supportive and the government of India has many schemes in place to incentivize as well as support businesses.
Trade restrictions: Another factor that was not favourable for the exporters earlier, was the implementation of various restrictions on different items, ways and trade partners. These factors when relaxed have increased the ease of doing business.
Paperwork: One of the major factors, that helps Christmas exports and the overall business segment in the country is the reduction of paperwork through quick and simplified digitization of various processes by the government, the same has become more effective by the adoption of the same by the masses.
Summing It Up
With the bustle of the festive season in the air and the chimes of Christmas just around the corner, the increase in festive items and decorations is on the rise. If you own a business that is shipping Christmas decorations abroad, you realize how crucial the role of a shipping partner is. To relieve yourself of the stress and hassles of shipping engage the services of a 3PL partner like Shiprocket X.
Utilize Shiprocket X to grow your business overseas. Send your orders simply to more than 220 countries using different carriers, and keep track of them all in one location.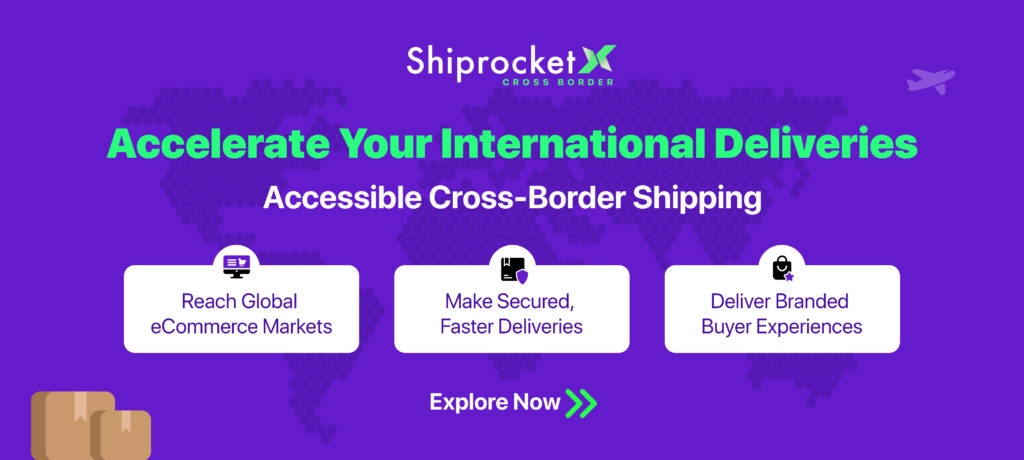 Calculate Your Shipping Costs Now