6 Tips To Find Your Next Big Product Idea
For any seller, deciding what to sell is the most difficult task. The first big challenge is what to sell, and once you have the product idea in mind, you can go ahead with finding the product or manufacturing it, deciding its price, and so forth.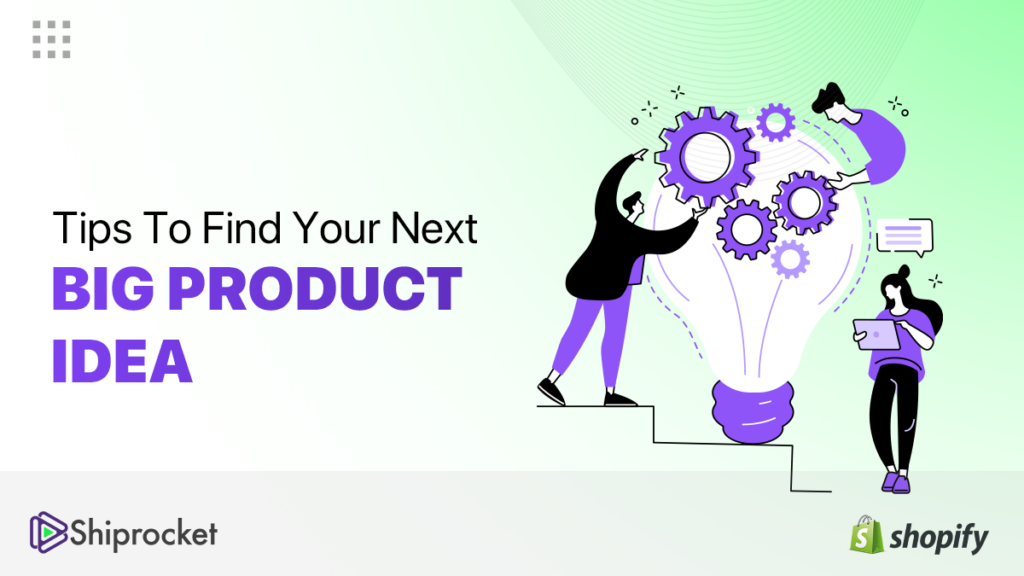 The next great product is not always manifested in your mind by just magic. Fortunately, there is a method to brainchild the product in your head and bring it to life. You've got to make it happen.
In this blog, we will share six tips to help you find the next big product idea and then research its practicality in real life.
Tips For Effective Product Research
To find your product idea, you need to tune into the mode wherein you research and discover your next move. That's how you will make your dream product come to life and, hopefully, make it thrive.
Also, these six tips remain the same whether it is your first product or nth. So, here we go-
Follow Consumer Trend Publications
Find Bestsellers On eCommerce Marketplaces
Browse Social Curation Sites
Evaluate B2B Wholesale Marketplaces
Observe Niche Forums
Ask Your Customers
Follow Consumer Trend Publications
It is a great idea to follow consumer trend publications as these trend sites can lead you to new products and industries that you might not even know existed. These sites also help you stay updated on the latest trends to remain competitive and discover new product opportunities.
On these sites, you can find trends for almost anything from beauty, fashion, culture, luxury and many other categories. However, these are primarily global trends, you can keep an eye out for geography-specific trends while trying to sell that product.
Find Bestsellers On eCommerce Marketplaces
Marketplaces such as Amazon, Flipkart, eBay, and many more have thousands of product ideas on their websites. However, getting lost in all these products and ads is extremely easy if you don't have a plan.
So, it's best to go directly to Amazon's bestsellers. You can find profitable products from any category: toys, games, electronics, and whatnot. All products are based on sales and are automatically updated hourly. So you'll never run out of product ideas for your business.
Browse Social Curation Sites
Image curation sites are a rich source of finding product ideas. Just by looking at likes and trending pictures, you can get a sense of the market demand for a specific product or niche.
A few sites to check out include:
Pinterest, the largest visual discovery engine and curation site
We Heart It, for fashion and beauty product discovery
Buzzfeed Shopping, for curated top products listicles
For example- If you go to Pinterest and walk through how product research can be done. Enter the niche you're exploring, and you'll find a large number of trending products.
Evaluate B2B Wholesale Marketplaces
B2B wholesale marketplaces are one of the best ways to find new product ideas straight from the bottom of the hierarchy. These sites will give you access to thousands of potential product ideas to sell. Additionally, if you like a product, you can save it to your cart and source it from the marketplace directly if that works out to be a viable option for you.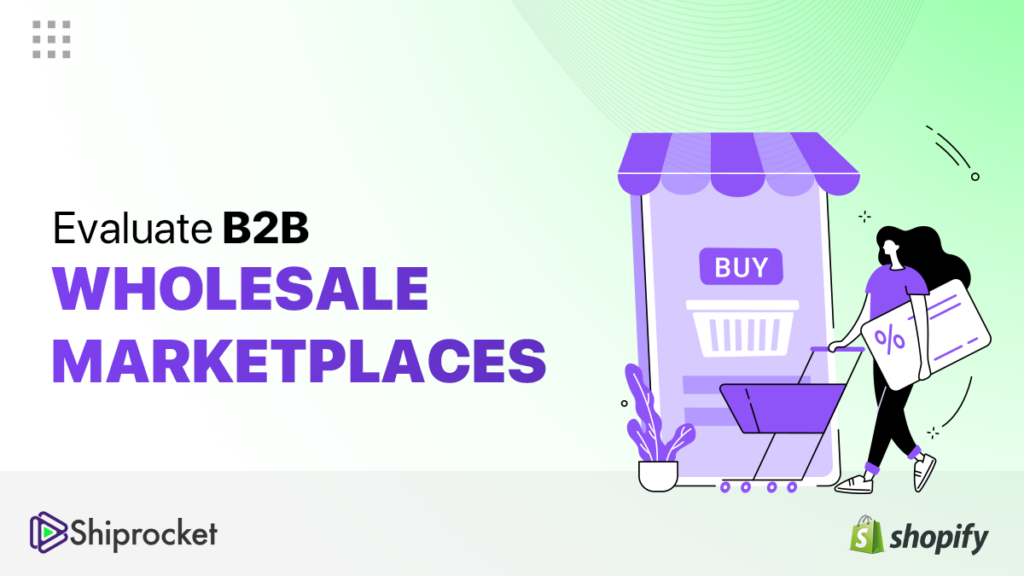 Two marketplaces that you should check for the same are Indiamart and TradeIndia. These sites connect you to manufacturers, wholesalers and suppliers. They also list thousands of products to explore, and you have the chance to explore almost everything available on these marketplaces.
If you can uniquely join the dots, you might just have uncovered a product idea with good market potential.
Observe Niche Forums
Industry and niche forums are another way to discover new products to sell. They are an excellent way to connect with innovators, designers, and potential customers.
Some niches have vibrant and active online communities. For instance, if you are passionate about gadgets and consumer electronics in general, Electronics For You is a forum you could explore. It showcases several DIY project ideas, one of which could be the innovative product you are looking for.
Ask Your Customers
In case you are looking for your first product idea, you can skip this tip since you wouldn't have any customers to ask yet.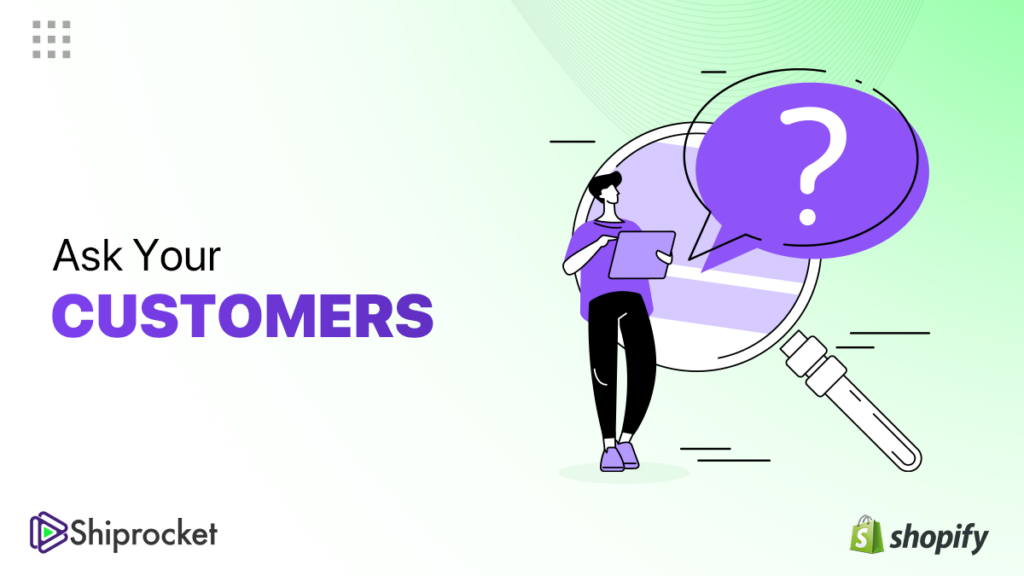 If you have already sold a product before, you've done well. Whether you have five customers or five hundred, one of the best ways to get product ideas is from your own customers. You can email your customer base and ask for their feedback on a few product ideas you have in mind. The idea behind this is to get customer feedback and figure out their problem areas so that you can build a product around that.
Also, offering a smoother post-purchase experience to your customers leads to repeat purchases and recommendations. You can use Shiprocket and manage all your orders from a single platform. Not only this, but sellers can also integrate their Shopify account with Shiprocket to simplify their eCommerce operations and shipping processes. Sellers can now use Automatic Order Sync, which helps you automatically sync all the pending orders from the Shopify panel into the process. Sellers can also set up auto-refund, which will be credited as store credits.
Also, for all Shopify users, Shiprocket updates the status automatically on the Shopify platform, making it easier for the sellers to manage their orders. Sellers can also send real-time order updates via WhatsApp messages. This helps businesses lower their RTO, reduce incomplete purchases, and drive additional conversion rates of up to 5% using automated messages.
Final Thoughts
You don't have to wait around to find your next product. By following these steps, you'll be able to create a product for your customers' needs and sell it on various eCommerce platforms.
Calculate Your Shipping Costs Now