What is Merchandising: Everything You Need To Know
Merchandising is the promotion and marketing of goods or services available for wholesale and retail selling. This includes marketing strategies, display design, competitive pricing, and discounts.
Merchandising is essential for business owners looking to create brand resonance, improve customer experience, and drive sales.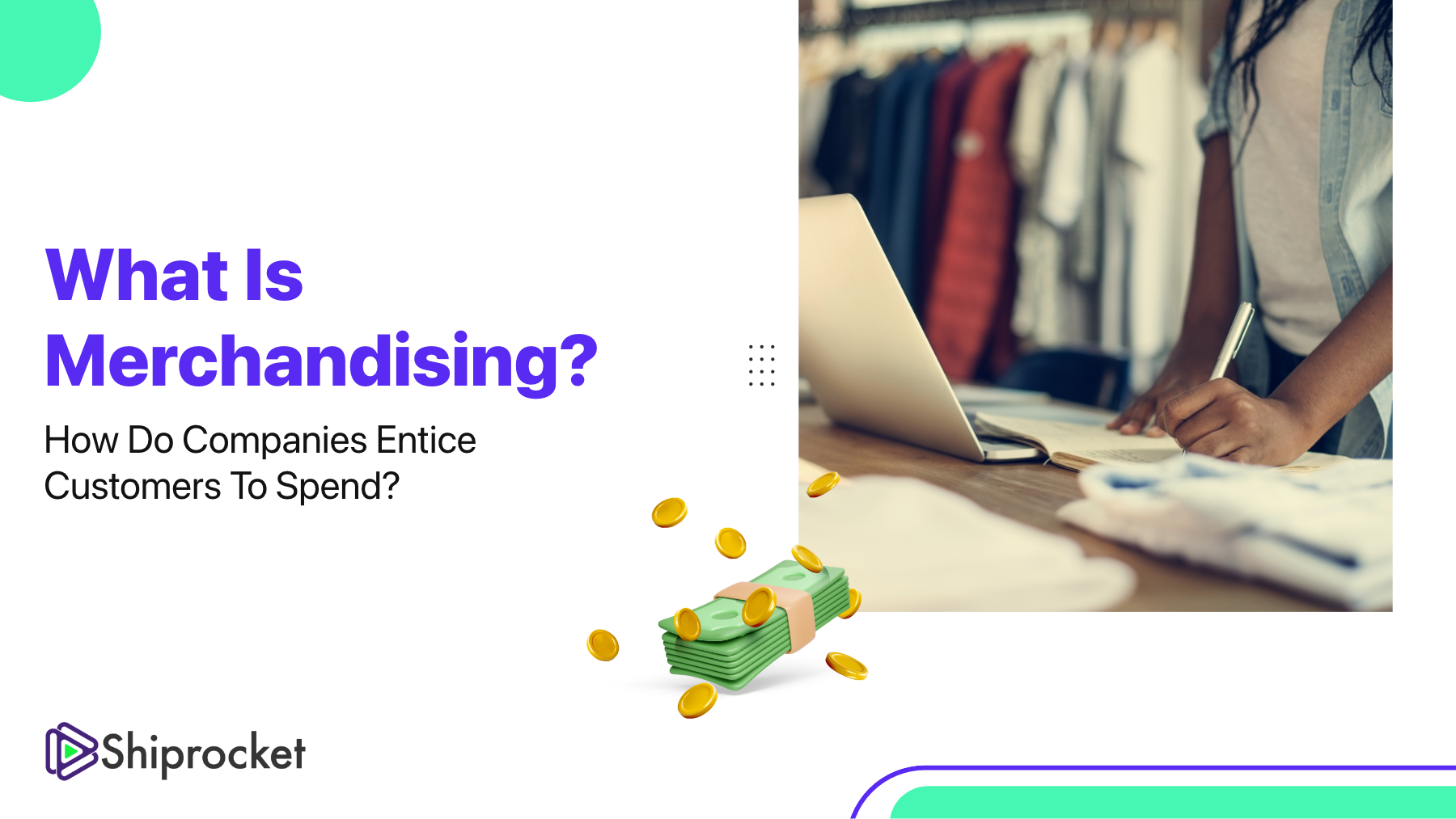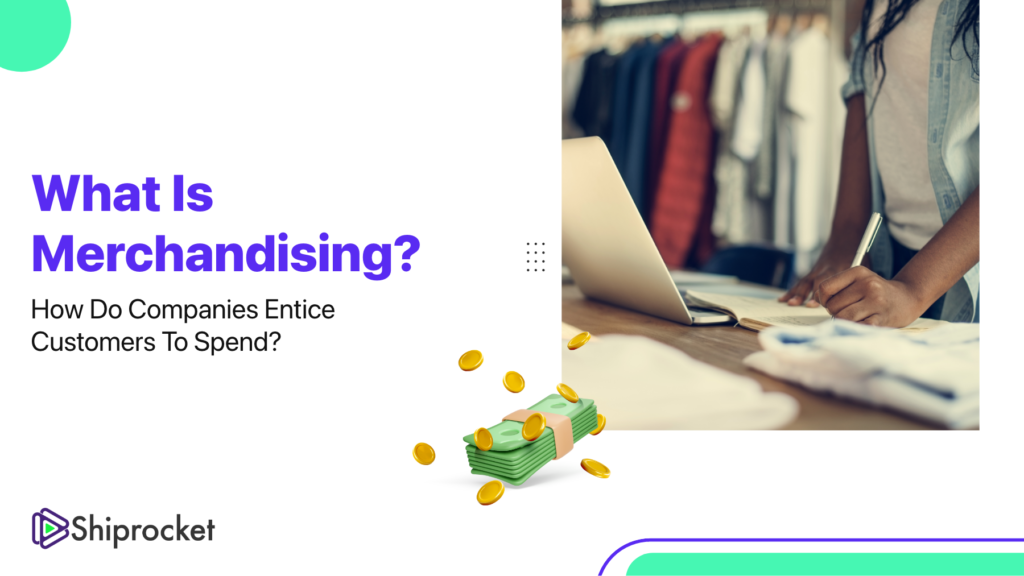 Understanding Merchandising
Merchandising includes specifying quantities, setting quantities for goods, creating display designs, developing marketing strategies, and figuring out discounts and coupons. In a broader sense, merchandising entails retail sales and reaching the end consumer.
Cycles of merchandising are specific to cultures and seasons. These cycles might revolve around school schedules and incorporate regional and seasonal holidays and weather conditions.
Merchandising can also mean different things in regard to various aspects of retail sales. For example, in marketing, merchandising can refer to using one product, image, or brand to sell another product, image, or brand.
Not all retailers are the producers of the goods that they are selling. Measuring the gross value of all sales provides insight into a company's performance. This is very true in the consumer-to-consumer market, where the retailer is the third party connecting buyers and sellers without anyone actually participating.
Merchandising also provides value to retailers in the consignment sector; in this sector, the retailers never officially purchase their inventory. Companies often stock the inventory in the retail location of the business, sometimes for a fee, of another person's or entity's merchandise or property. Generally, they are never the true owner of the item because the person or entity that placed the item on consignment may return and claim the item if they choose to.
Gross merchandise value is the total value of merchandise, i.e., sold over a given period through a customer-to-customer exchange site. It is for measuring the success of your business.
Lately, merchandising is getting more and more advanced. The roles of merchandising are undergoing an evolution. Chief merchants, formerly concerned mainly with the selection and presentation of products, now have broader accountability and a heavier hand in customer experience, as well as the development of design and talent related to display and marketing design.
Merchandising Company vs Service Company
As the name suggests, a merchandising company sells tangible goods to consumers. These businesses incur costs, including labour, materials and anything included in selling the goods to the consumers.
Service companies do not sell tangible goods to earn money or make profits. They offer services to customers and clients who value innovation or need their services. Companies that provide can be anything from consultancies, CA firms, financial planners, insurance providers and IT firms.
Merchandising Strategies
Merchandisers employ various strategies to attract buyers to make purchases. These include window and in-store displays, a strategic grouping of products, well-stocked shelves with clear signage, highlighting certain promotional products, samples and other freebies, in-store demonstrations, and other in-store advertisements.
Cleanliness and neatness are also highly essential as they are synonymous with professionalism. Online stores can also apply merchandising strategies to appeal to online shoppers.
Benefits of Merchandising
Merchandising is critical for a retailer, as it can directly impact sales and customer retention. Whether a store has a physical presence and/or an online presence, it is crucial how it presents itself and its products. In a physical store, cleanliness, organization, ease of accessibility, and the strategic use of discounts and offers can be the difference between a customer who casually browses once and becomes a repeat purchaser.
Effective merchandising can help a retailer grow its brand, compete with others in the same category, and stay relevant even when the economy is struggling.
What are the Types of Merchandising Companies?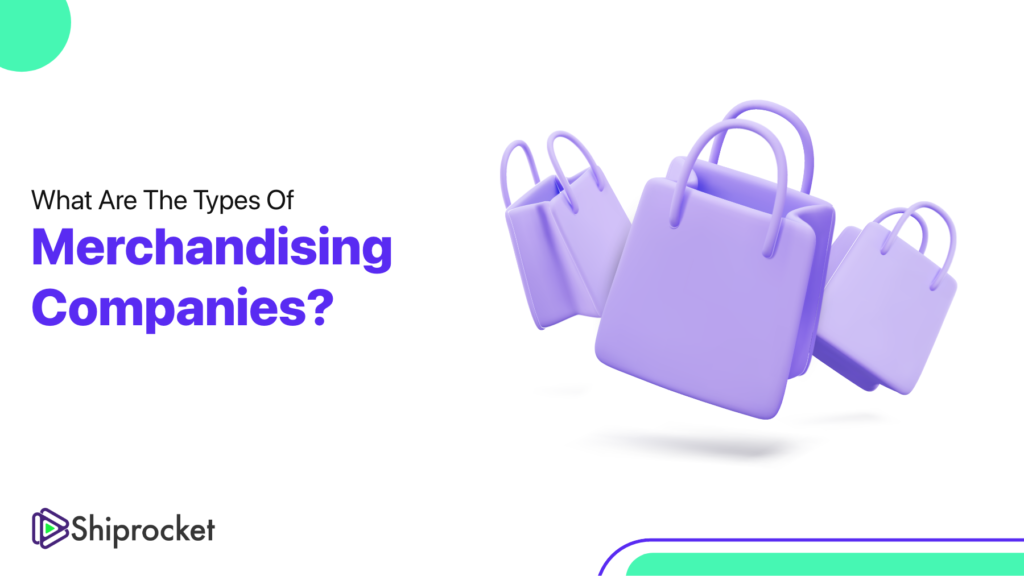 Merchandising refers to any entity that takes part in selling a product. There are two types of merchandising: retail and wholesale. Retail sells its products directly to consumers, while wholesalers buy from manufacturers and sell to retailers.
What Does Merchandising Entail?
Broadly merchandising is the promotion and sale of products. It often denotes retail sales itself, its goal is to influence consumers' buying decisions. However, it should be distinct from the sale itself. It is the process leading up to a sale. It includes determining quantities, setting prices for goods and services, creating display designs, developing marketing strategies, and establishing discounts or coupons.
What is the Difference Between Merchandising and a Service Company?
A wholesale and retail merchandising company sells tangible goods to consumers. These companies incur costs, such as labour and materials, to present and sell products. Service companies do not sell tangible goods to produce income. Examples of service companies include consultants, accountants, and financial planners.
What are the Main Categories of Retail Merchandise?
Retail merchandise comprises products consumers want, are willing to research and comparison shop for, and are generally in demand for either an individual or business audience. There are many types of retail merchandise, and the top five categories are product, retail, visual, digital, and omnichannel. Most retailers specialise in one of the five. However, incredibly savvy retailers merchandise their stores with products from multiple categories.
Final Thoughts
Merchandising is important for all brand owners to create resonance in the audience's minds. Business owners must create a brand recall for their products, which can be done via merchandising. This further enables businesses to enhance customer experience and eventually help brand owners drive sales.
Calculate Your Shipping Costs Now