What Is Re-Export In International Shipping
What Is Re-Export?
Re-export is the export of goods to the same destination from where it has been previously imported from. For instance, if there are machine parts imported into a country for testing purposes, and after necessary testing, the machine parts are sent back, the procedure is called re-export.
How Does Re-Export Work?
Re-export does not contribute to the value of a country's overall revenue and hence is subtracted from the total exports annually. Although the re-export of goods is mostly done to the same country from which are imported, it can also be done to other countries as well.
Why Do Countries Re-Export?
Most countries indulge in re-export due to various reasons.
Occasionally, imported goods are sent back to the origin country if any of the imported product's parts need repair. Sometimes, re-exporting is done if the export-import contract between two parties is terminated due to numerous reasons such as political disruptions and shortage of items produced in the origin country, among others.
At other times, the re-export of goods is done if the importing country is a middle ground for the export trade between two nations, and the receiver denies picking up the goods while they're in transit.

Things To Consider While Re-Exporting Goods
Zero Alteration In State Of Goods: The condition of the goods during import and re-export should remain the same. There should be no alteration of goods before and after they've left the origin port of trade, unless they've been delivered for research and analysis purposes.
Proper Segmentation: All inventory and record details of goods being re-exported must be segmented separately for ease of revenue calculation and analytical uses. This is done because most re-exported goods have additional information on why it is being sent back, and what modifications it needs.
Customs Duty Exemption: These goods are exempted from duty or duty concession depending on the export circumstances, considering re-exported products are sent within the dictated time frame and to the same country.
Documentation Requirements: To ensure the re-export of goods is carried out smoothly, the importing country must keep all documentation and bonds ready for declaration of duty exemption at the entry port. This is to confirm that the re-exportation procedure is completed hassle-free within the specified time.
End-To-End Compliance: Re-export of goods requires additional steps of compliance to be followed, even after the goods are returned to the origin country. If you fail to comply with any of these regulatory requirements, there is a high possibility that you may have to pay the customs duty which was exempted during import.
Summary
A country's exports are distinguished into two categories – exports of domestic goods and exports of foreign goods. Most commonly, the export of foreign goods is what re-export comprises of. While re-export doesn't directly contribute to a business's sales, it is the only form of export that requires no payment of basic customs duty and IGST. Re-export is not generally opted in global trade unless there are situations in which the imported products are to be returned to the originating country.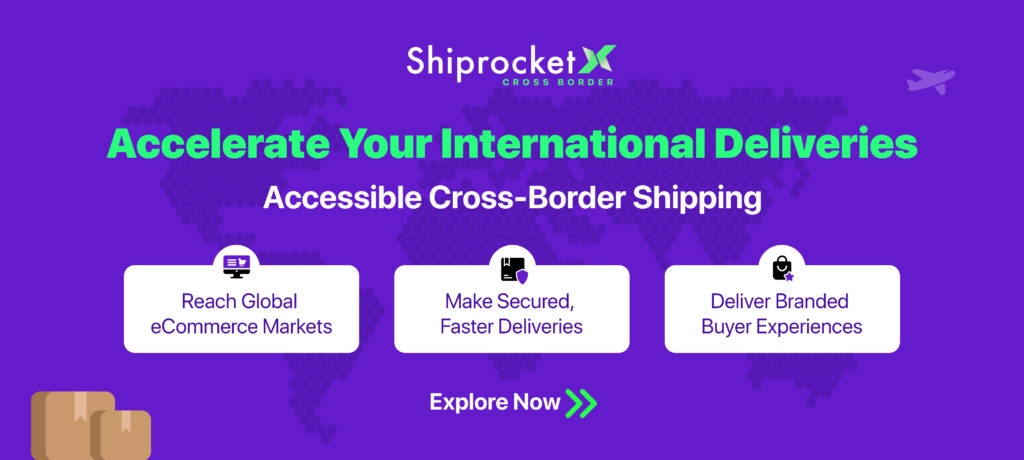 Calculate Your Shipping Costs Now