All it takes is just 4 simple steps.
STEP 1
Login to your eBay global shipping account.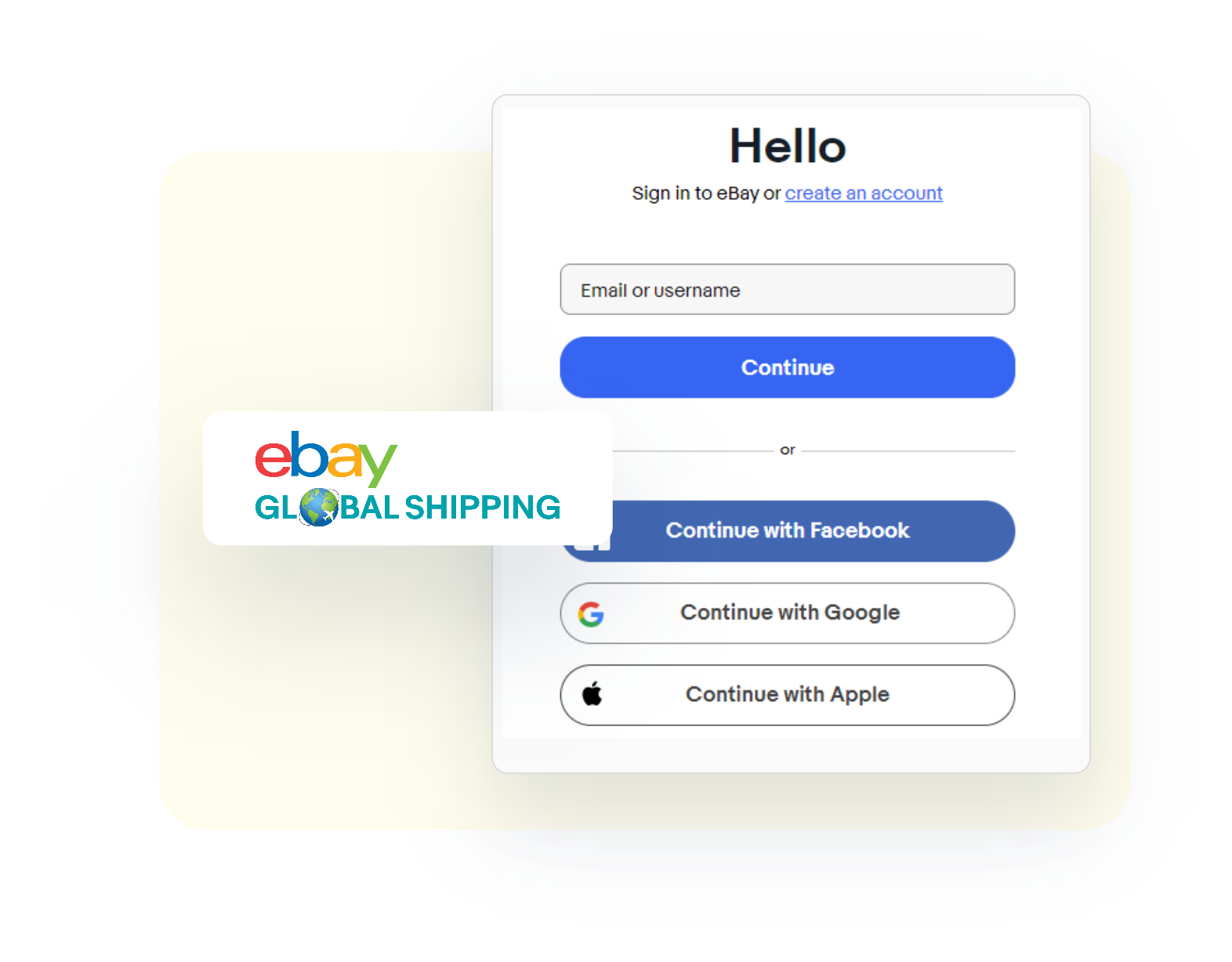 STEP 2
Look for SRX Premium in the logistics partners.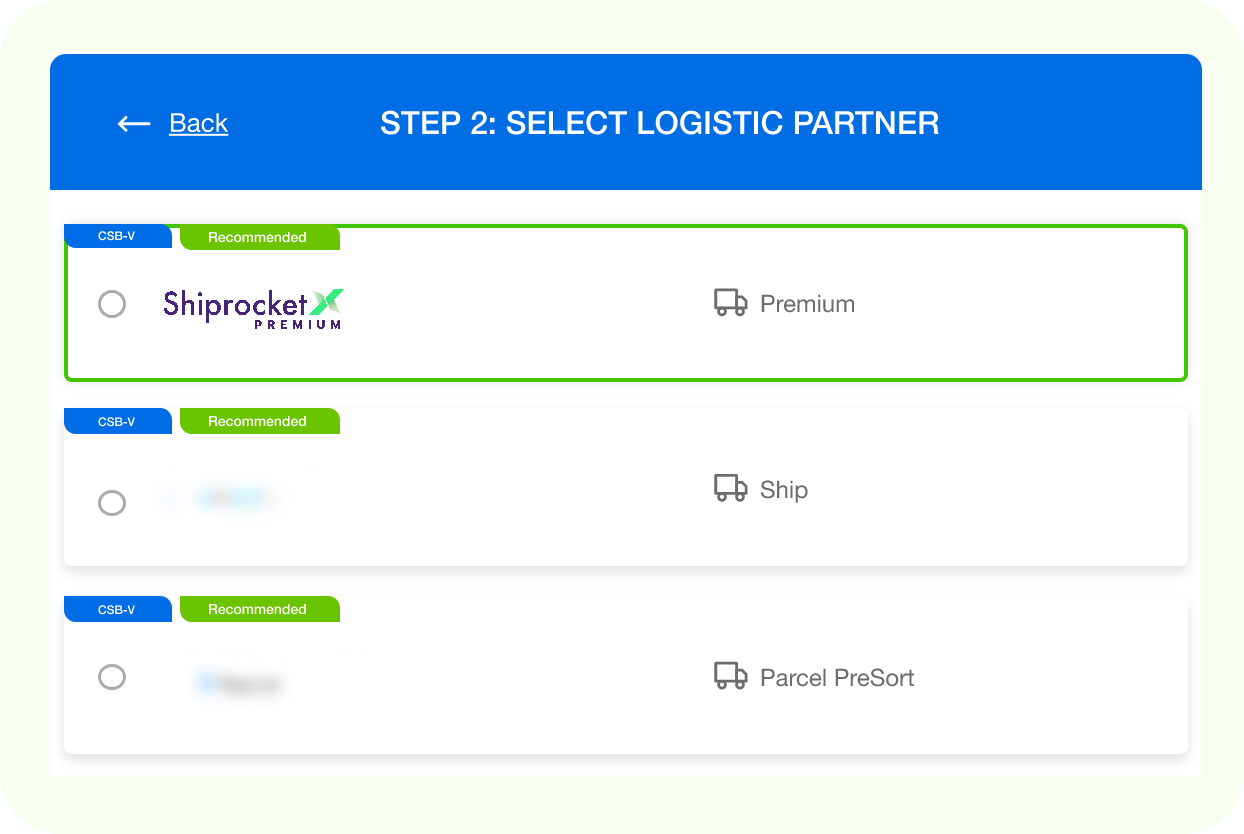 STEP 3
Once selected, you'll be required to submit your KYC details.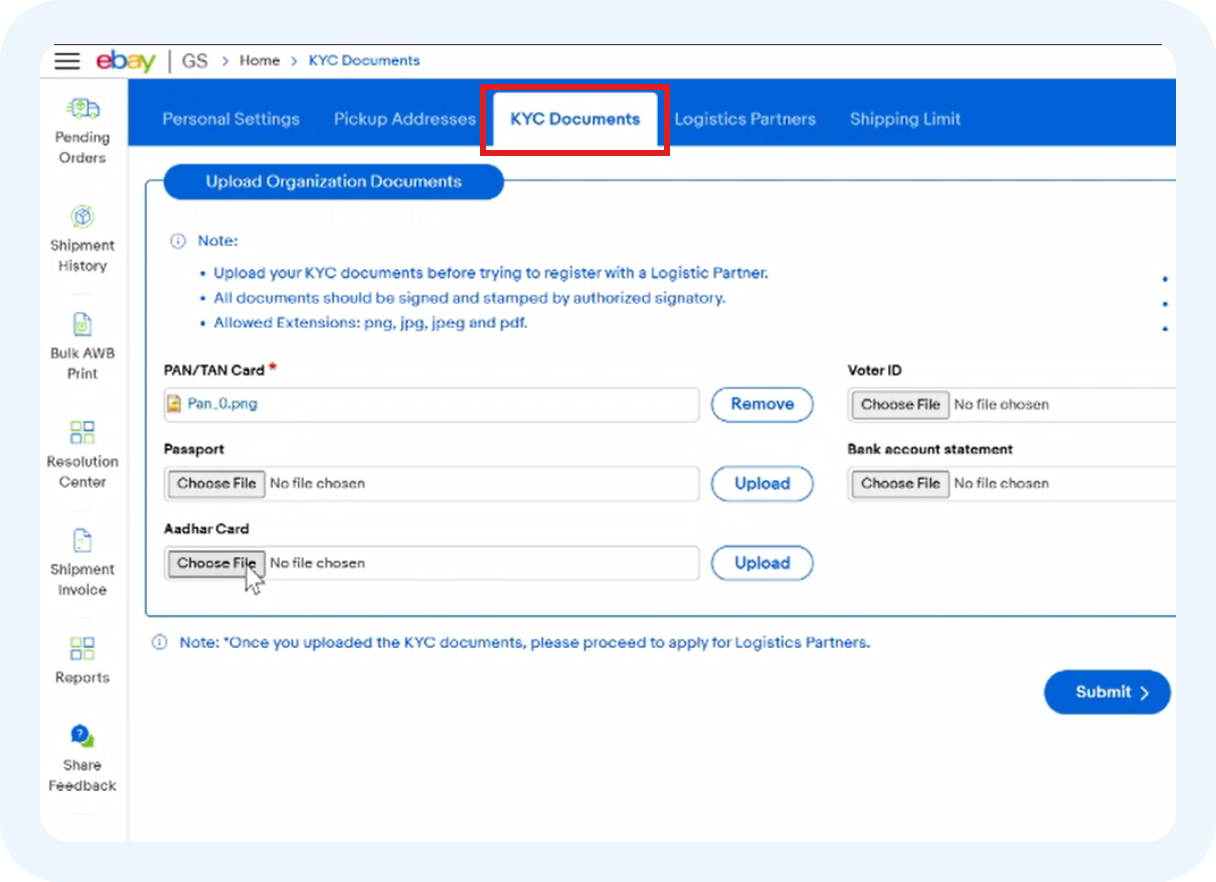 STEP 4
Wait for your KYC details to get verified & you're all set to ship.