Connect Your Store
You can connect your eCommerce channel, shopping cart, as well payment gateway to your Shiprocket account by selecting the Connect My Store option.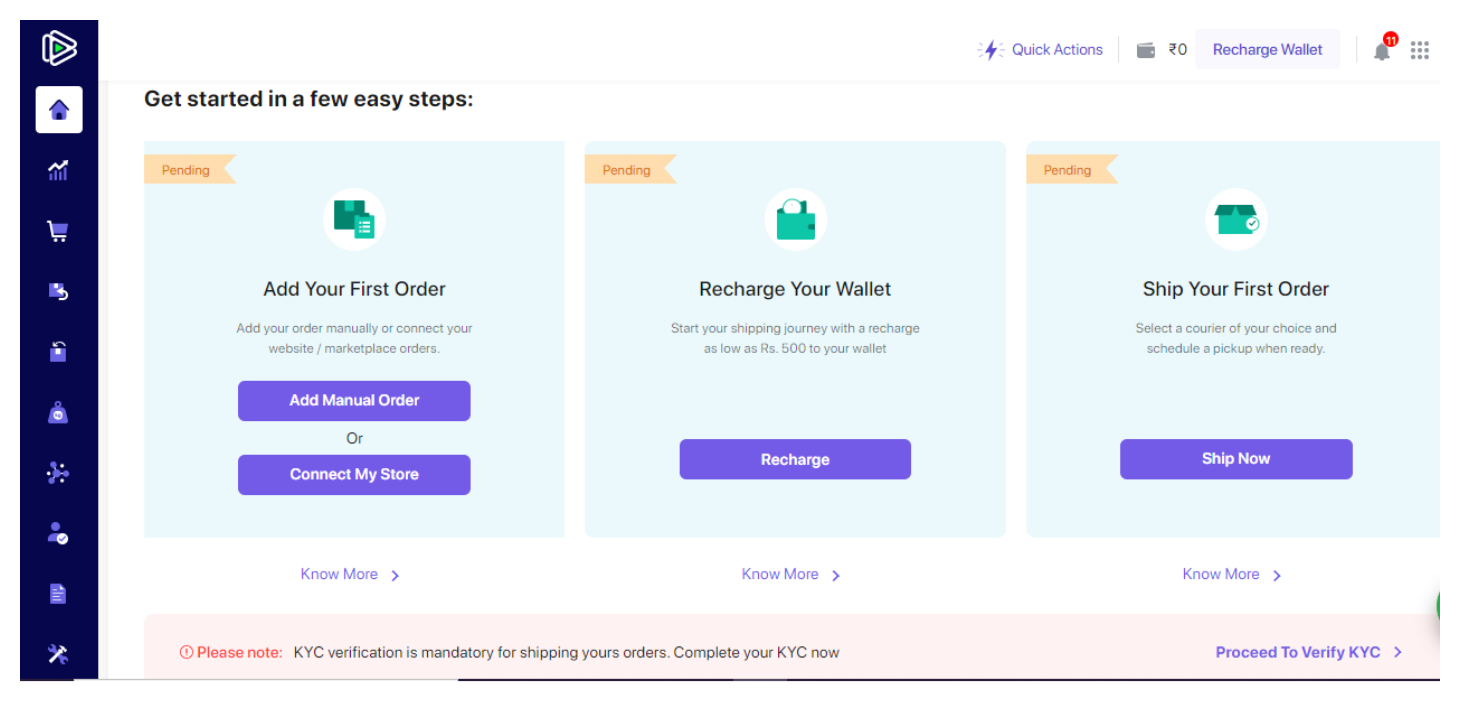 Select Your Choice Of Marketplace
Once you're through, the dashboard is redirected to options of Shopping Carts as outlined below. You can pick your choice of eCommerce shopping cart here.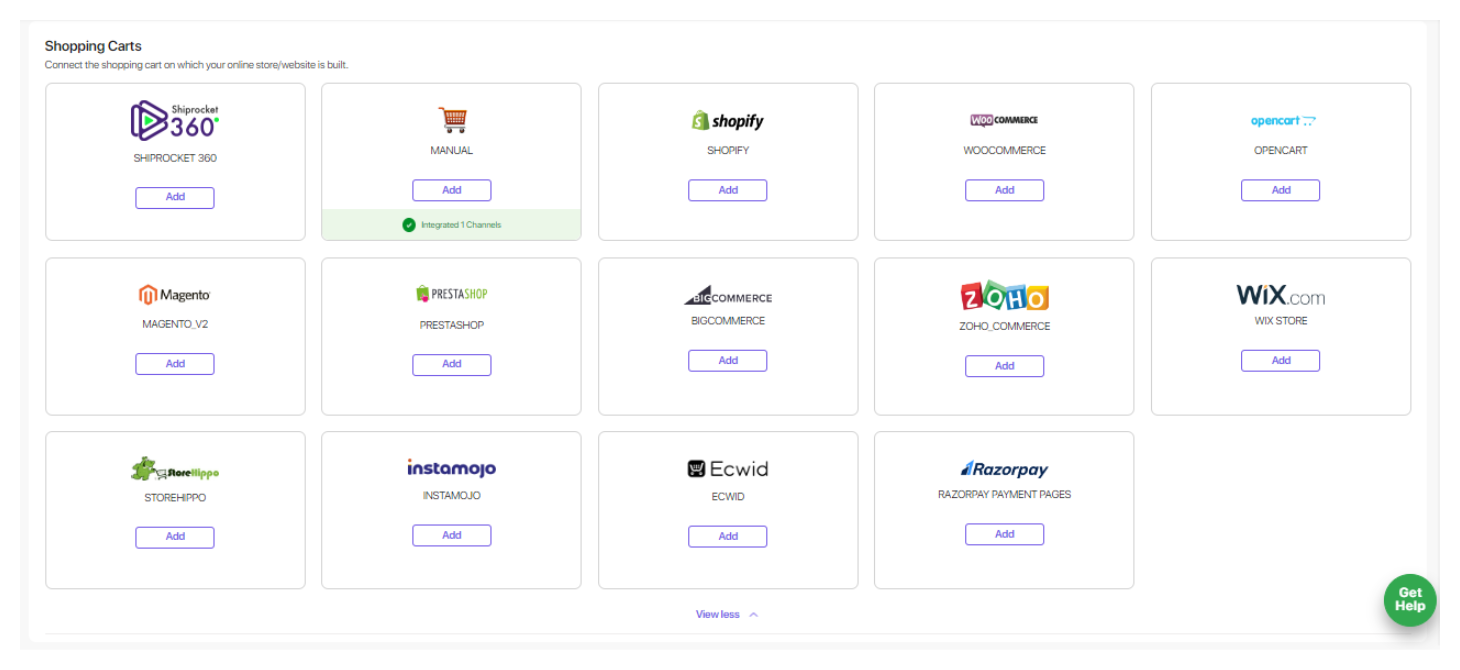 Sync Your Cart URL
a. Enter your store's URL in the space provided and click on the Connect To [Store Name] button to login to your Shopify account.

b. Post login, the app authorization page will open where you can verify your account integration with Shiprocket by clicking "Install app".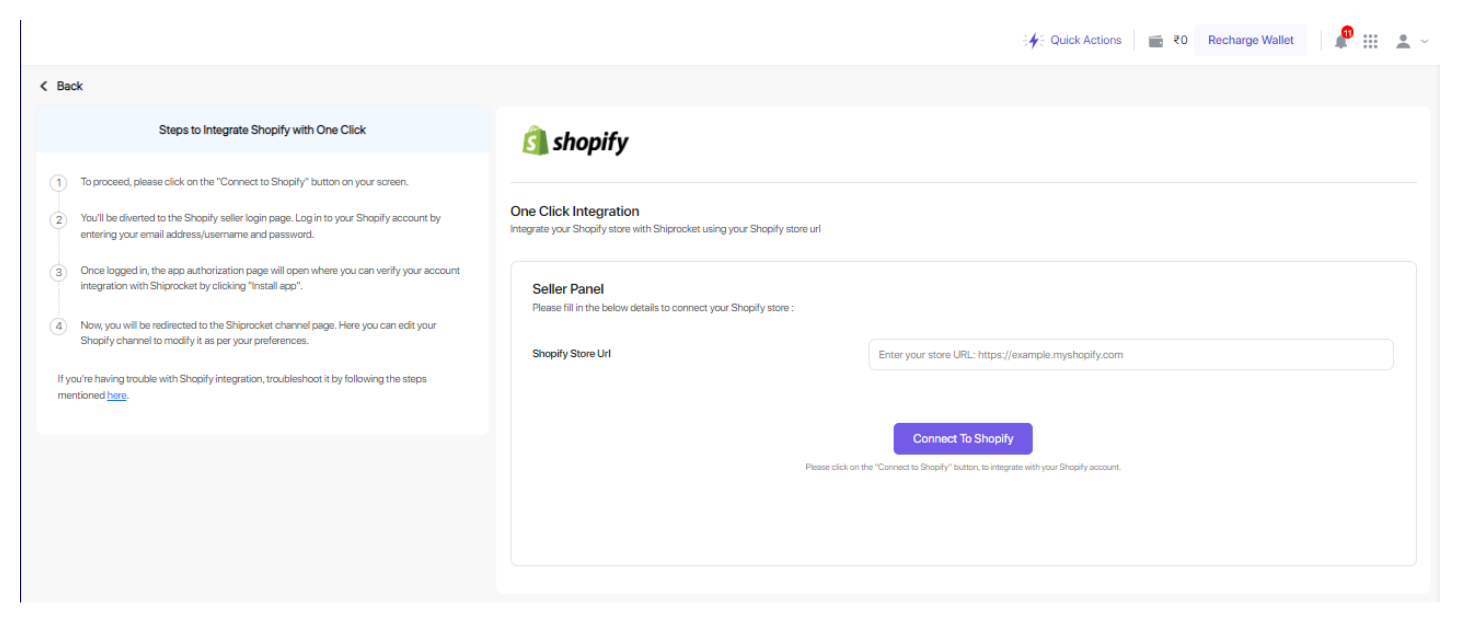 Add & Connect Your Seller Marketplace
a. Next, choose and connect the marketplace where you sell your products to your Shiprocket account.

b. After clicking on Connect To [Marketplace Name] as shown above, you will be redirected to your choice of website's login page.

c. Sign in with your respective "MERCHANT ID" and "Authorisation Code" to proceed.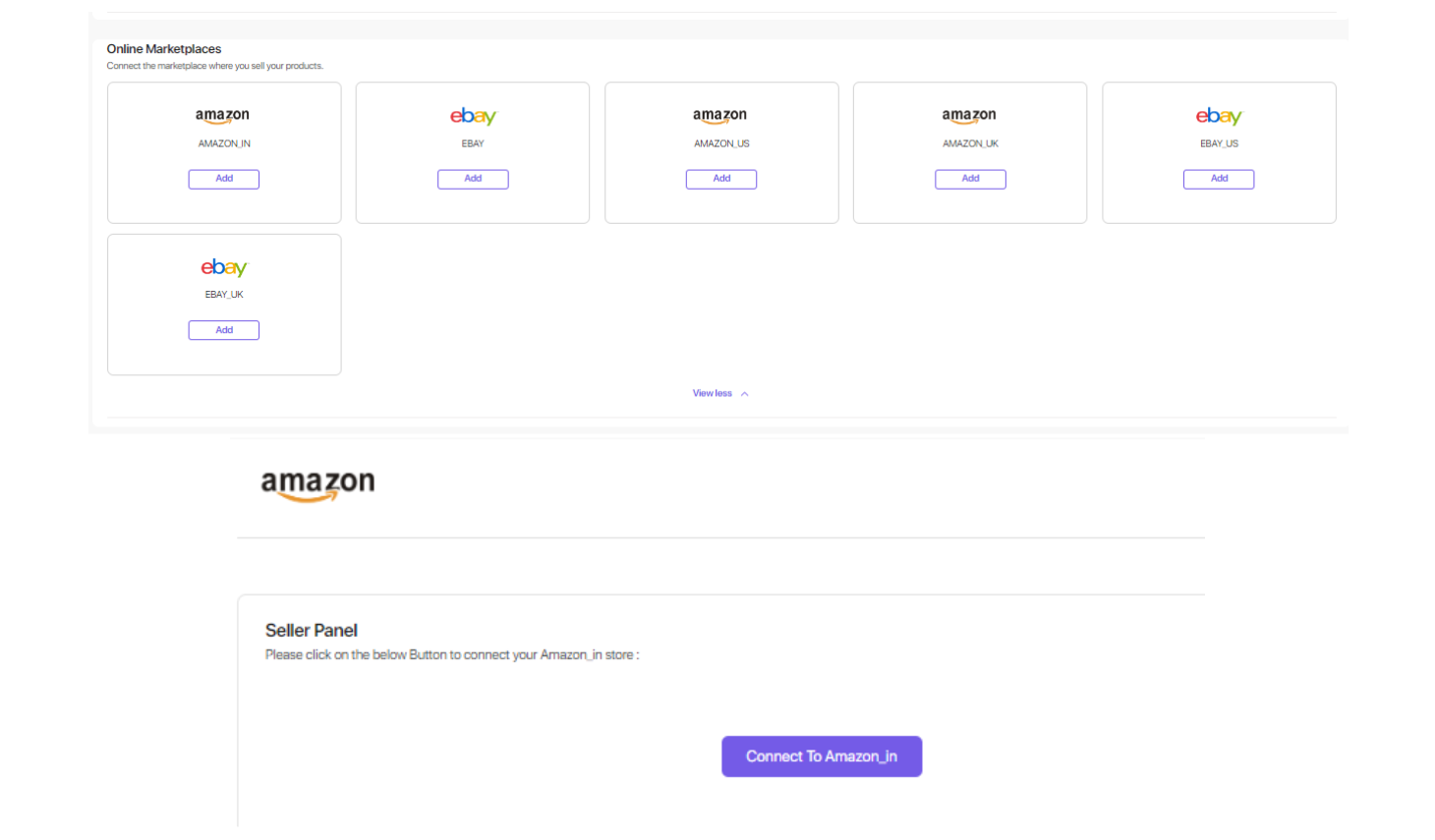 Frequently asked questions
How many website integrations does Shiprocket provide?
Shiprocket provides 12+ website integrations, apart from Shiprocket 360 and the provision to sync your customised web page with the channel.
Is KYC mandatory to link eCommerce websites to my Shiprocket account?
No, you can proceed to linking an eCommerce website without KYC too. Although, you cannot start shipping your order without valid KYC details attached and KYC verification.