Sign Up On The Platform
You can find a Login option at the top right corner of the www.shiprocket.in/ platform. Select the Sign Up option in the form that appears. Clicking on the Sign Up button will redirect you to the Sign Up Form in a new tab as outlined below.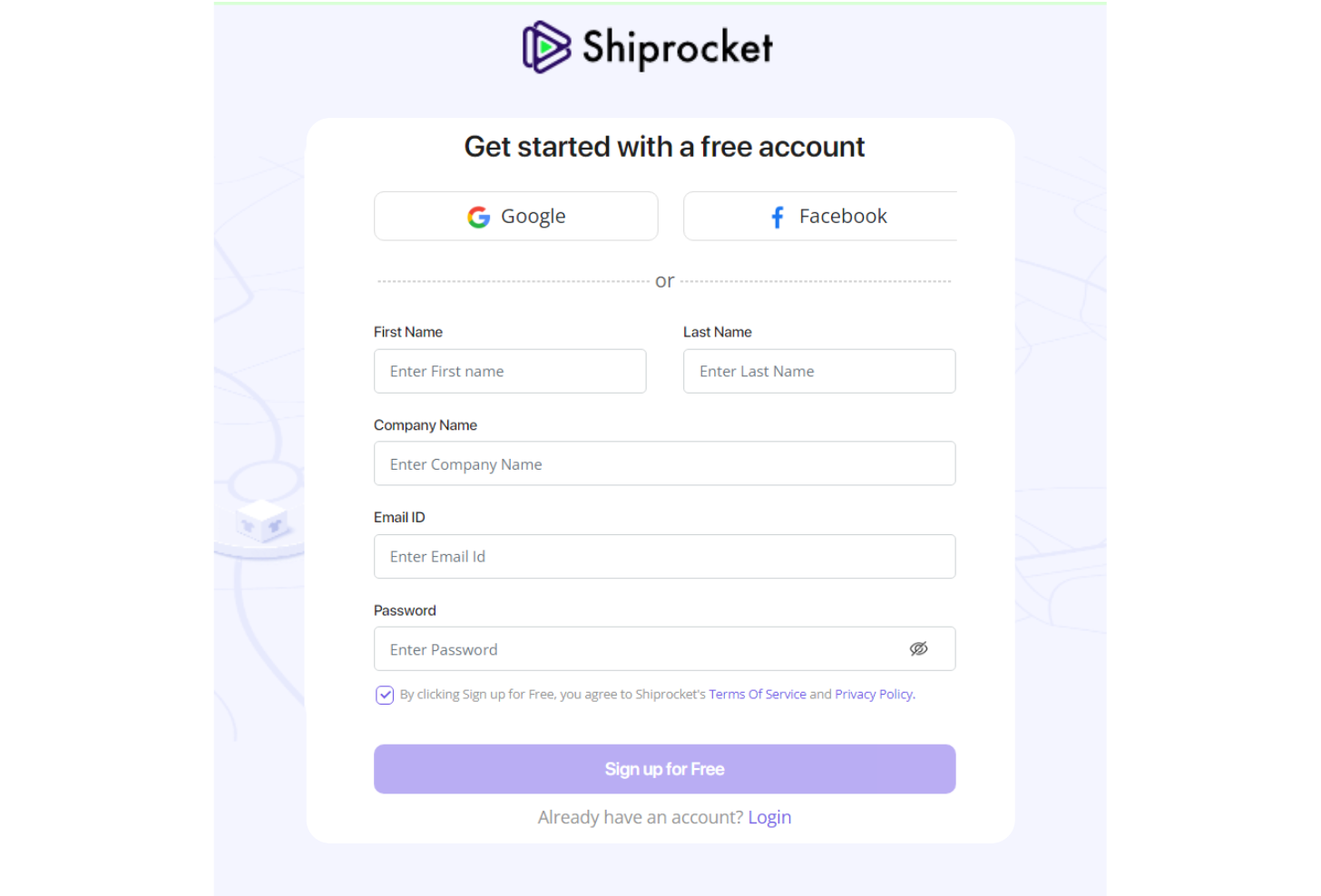 Generate OTP
Once you're signed in, Shiprocket requests for your Mobile Number registered with your business. Generate an OTP for phone number verification.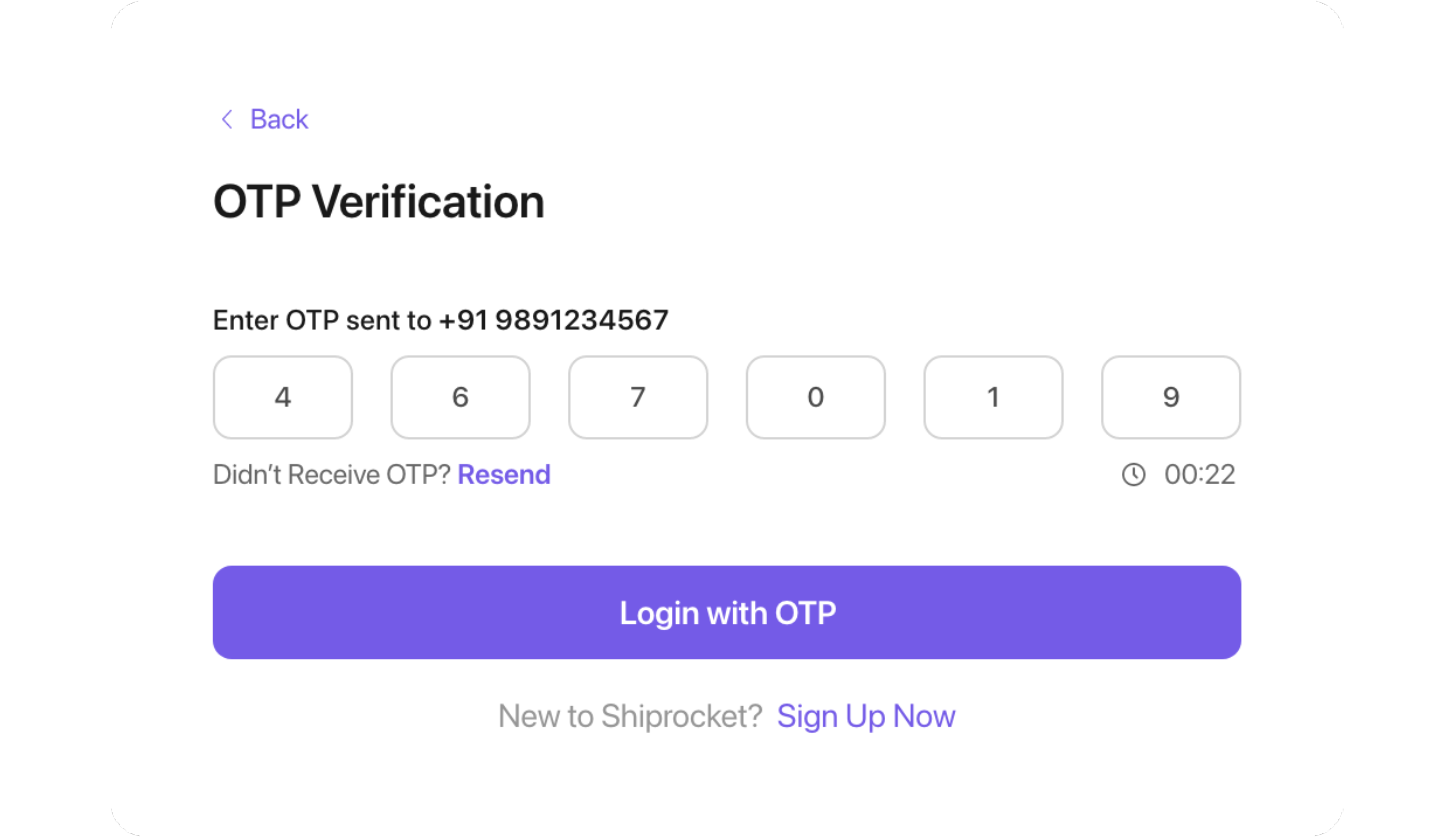 Complete The
Onboarding Form
a) Fill in the details of your business in the 6-step onboarding form, such as what is it all about, how many orders do you ship a month, and more.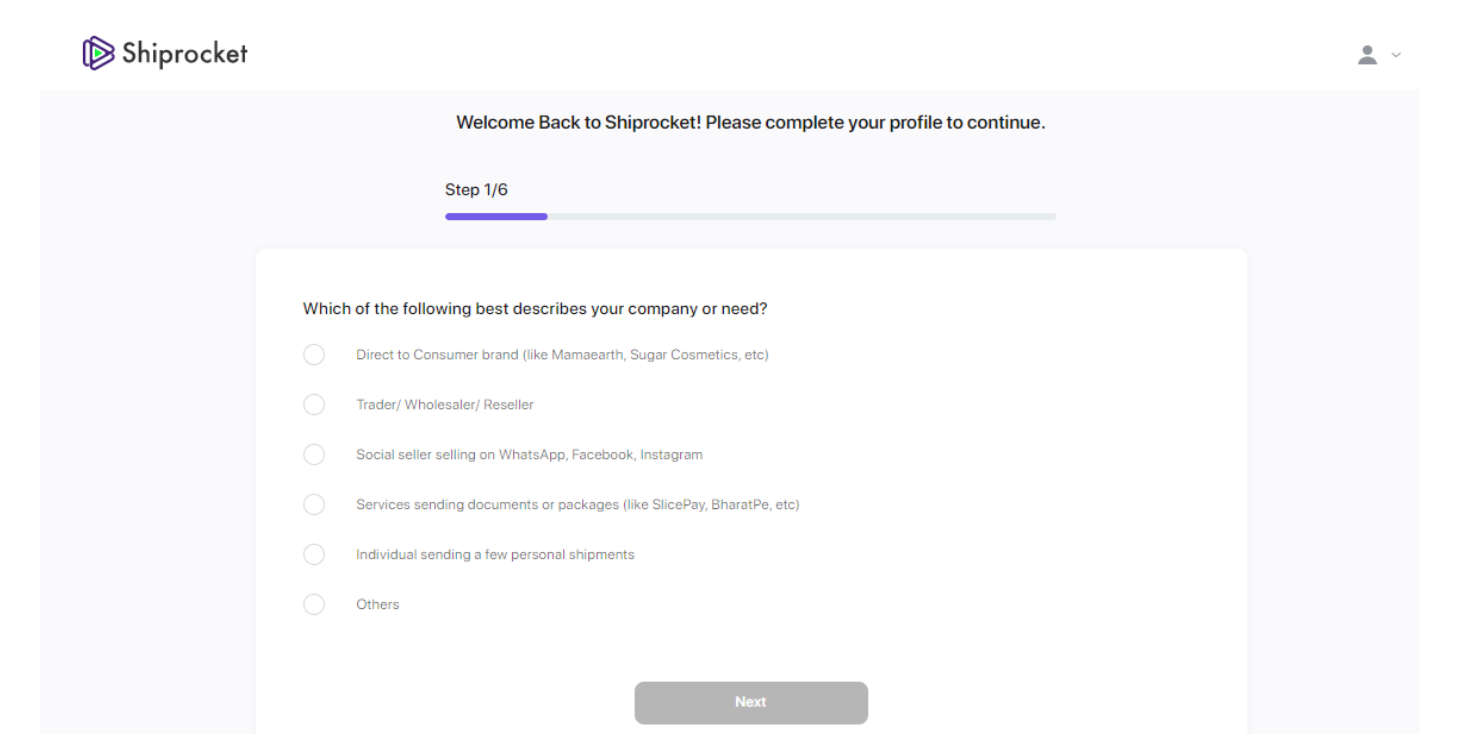 b) Fill in your business name and brand name along with the logo of your company. Next, add the address of your company you would wish to label your packages and invoices with when you start shipping.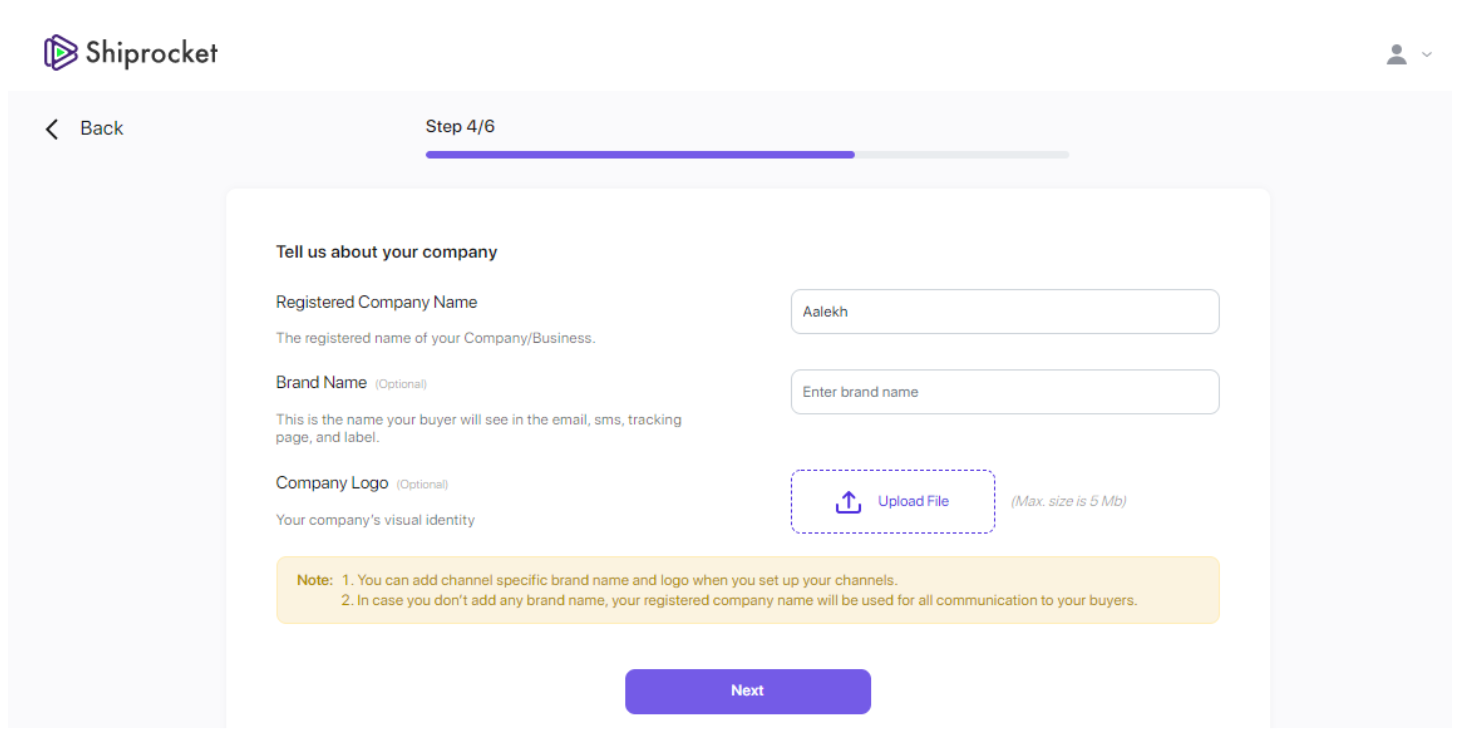 Complete And Verify KYC Process
a) You can now proceed to verifying your KYC details on the platform.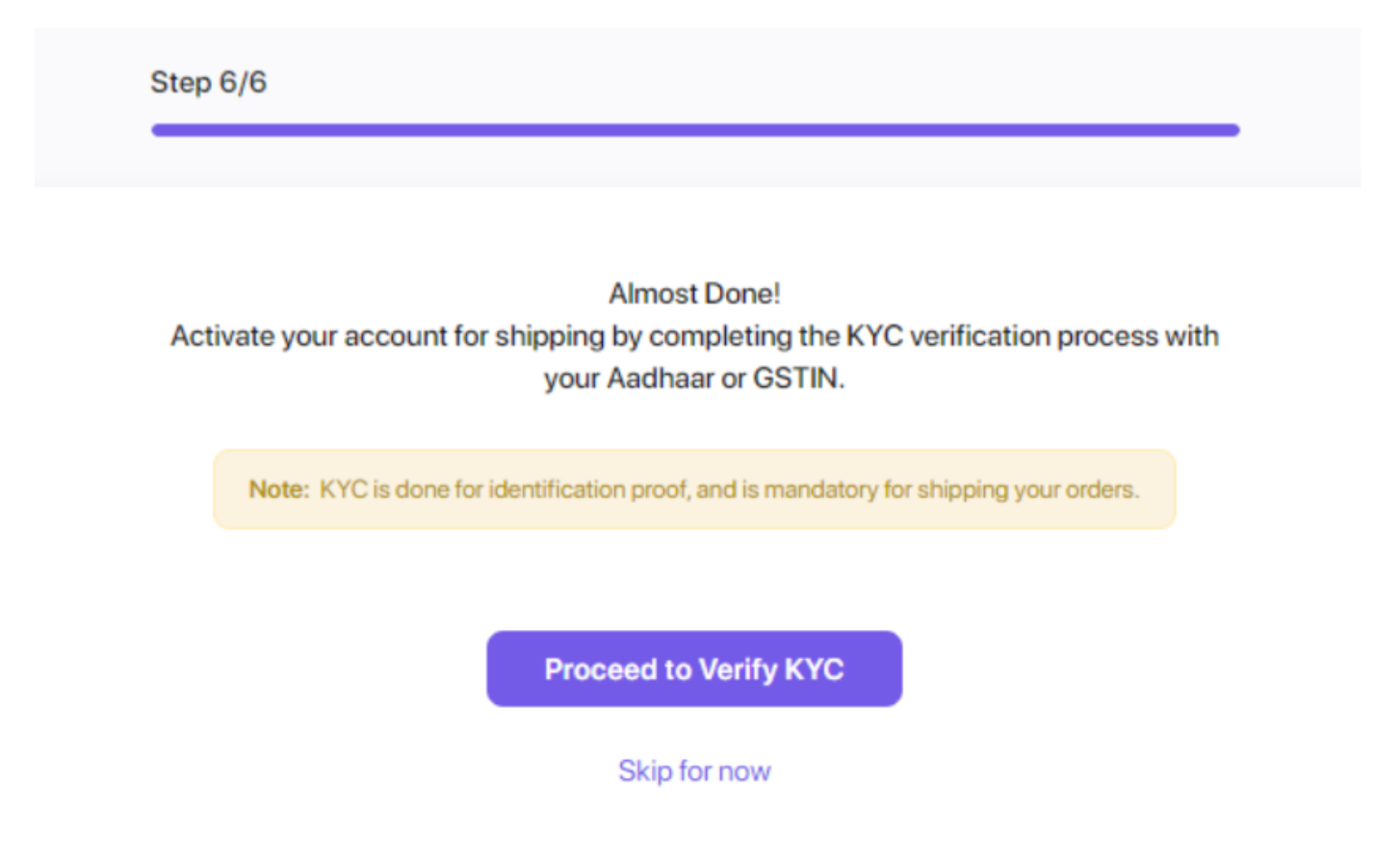 b) To start with, upload your selfie in JPG,PNG mode for photo identification. Please note that this is compulsory for both Individual as well as Company entities of businesses.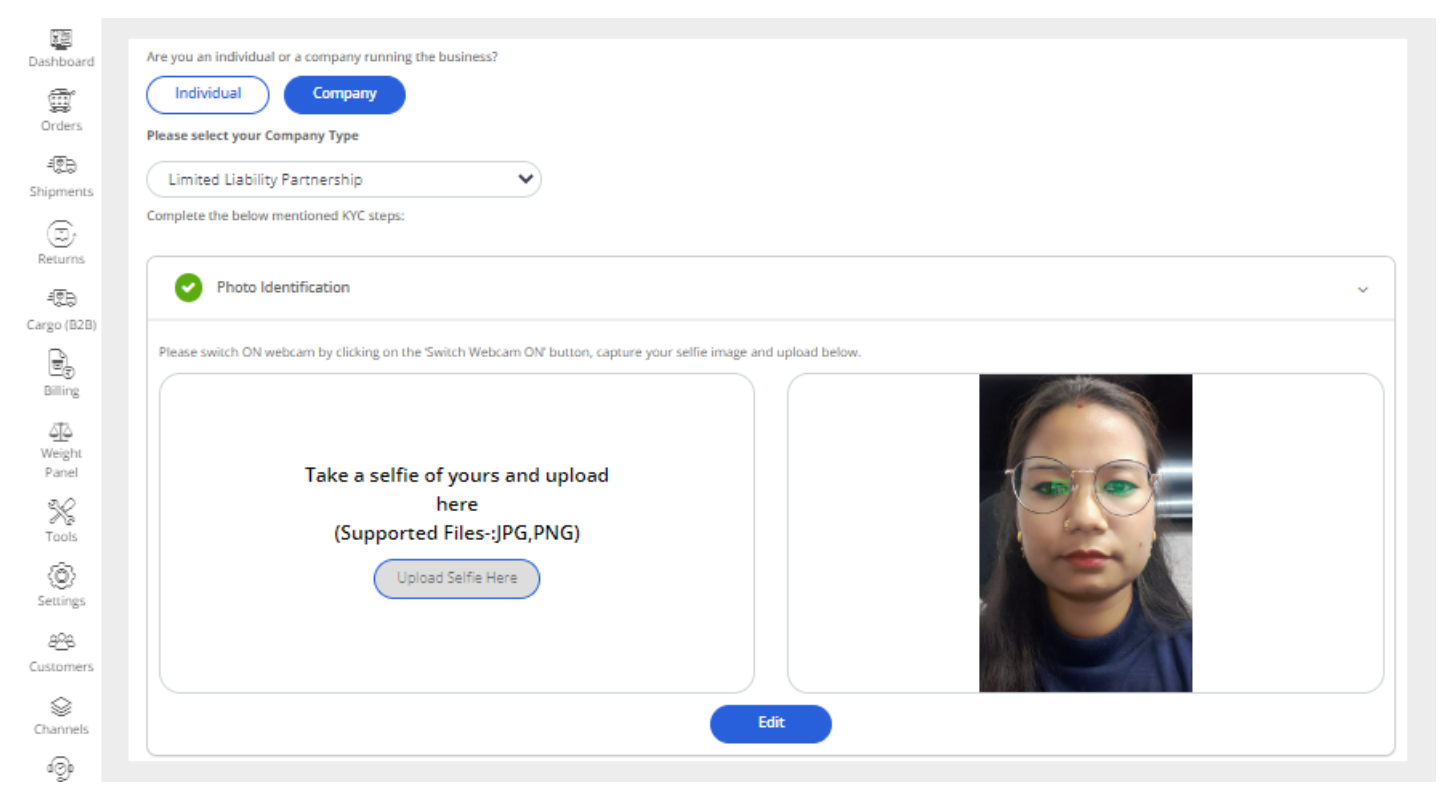 c) Complete the KYC process in either Express or Manual mode. For express mode, you would need to upload GSTIN details that are linked to your registered mobile number. If you're manually uploading – PAN Card verification happens only if you have to upload your original PAN card photo in JPG, PNG mode.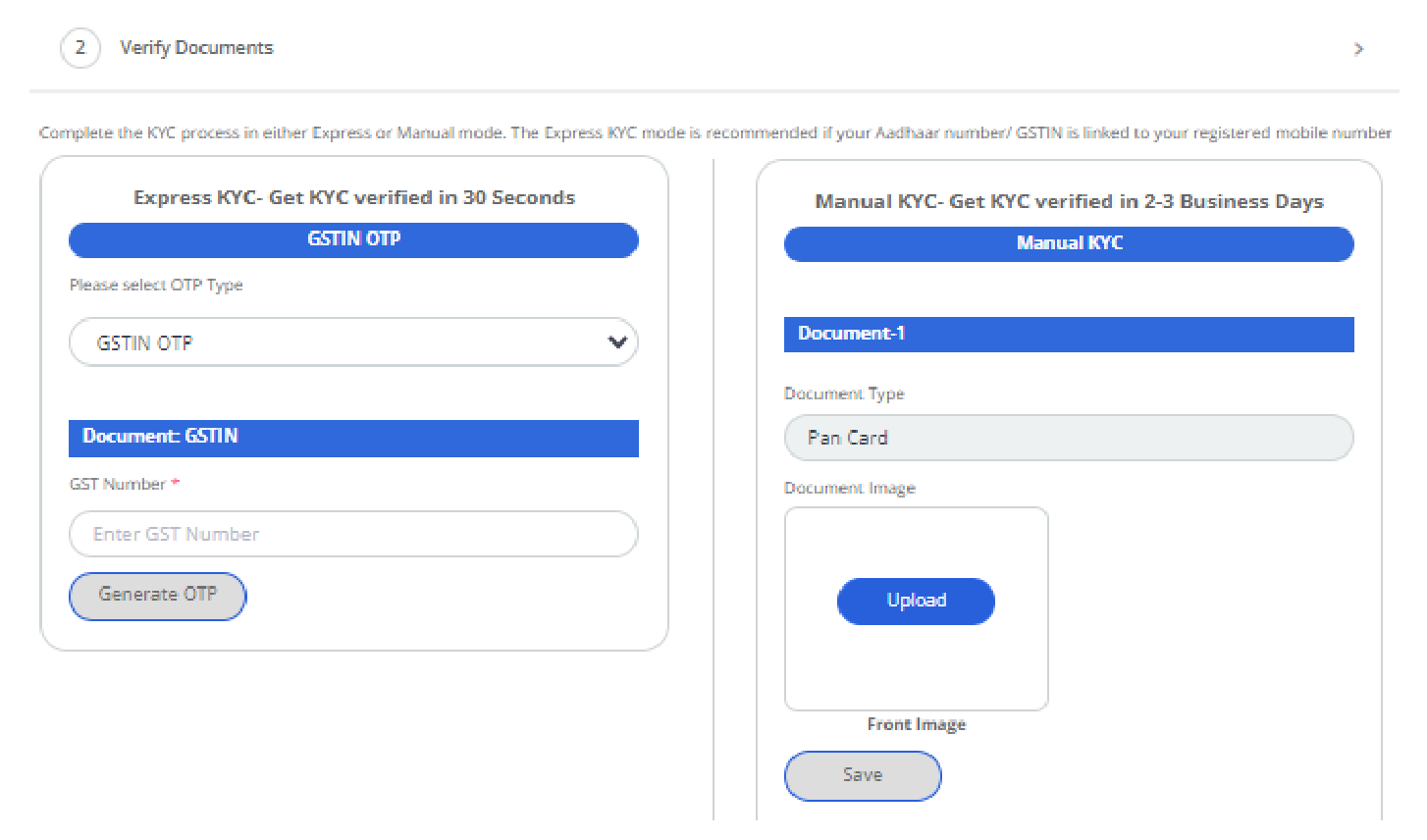 d) Your primary KYC details are now verified!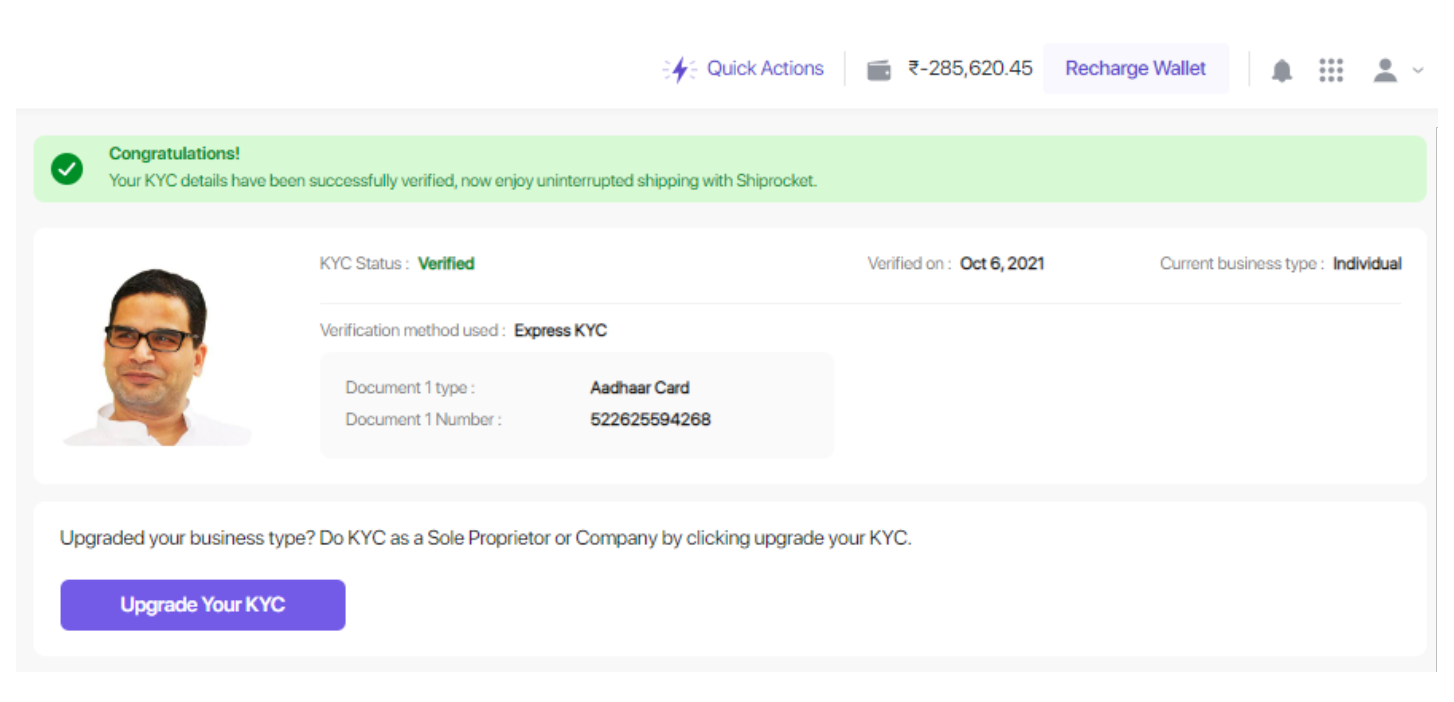 e) Once you're done uploading your primary KYC documents, you can now proceed to verifying KYC International. Please note that completing KYC international is mandatory if your business is into cross-border order deliveries.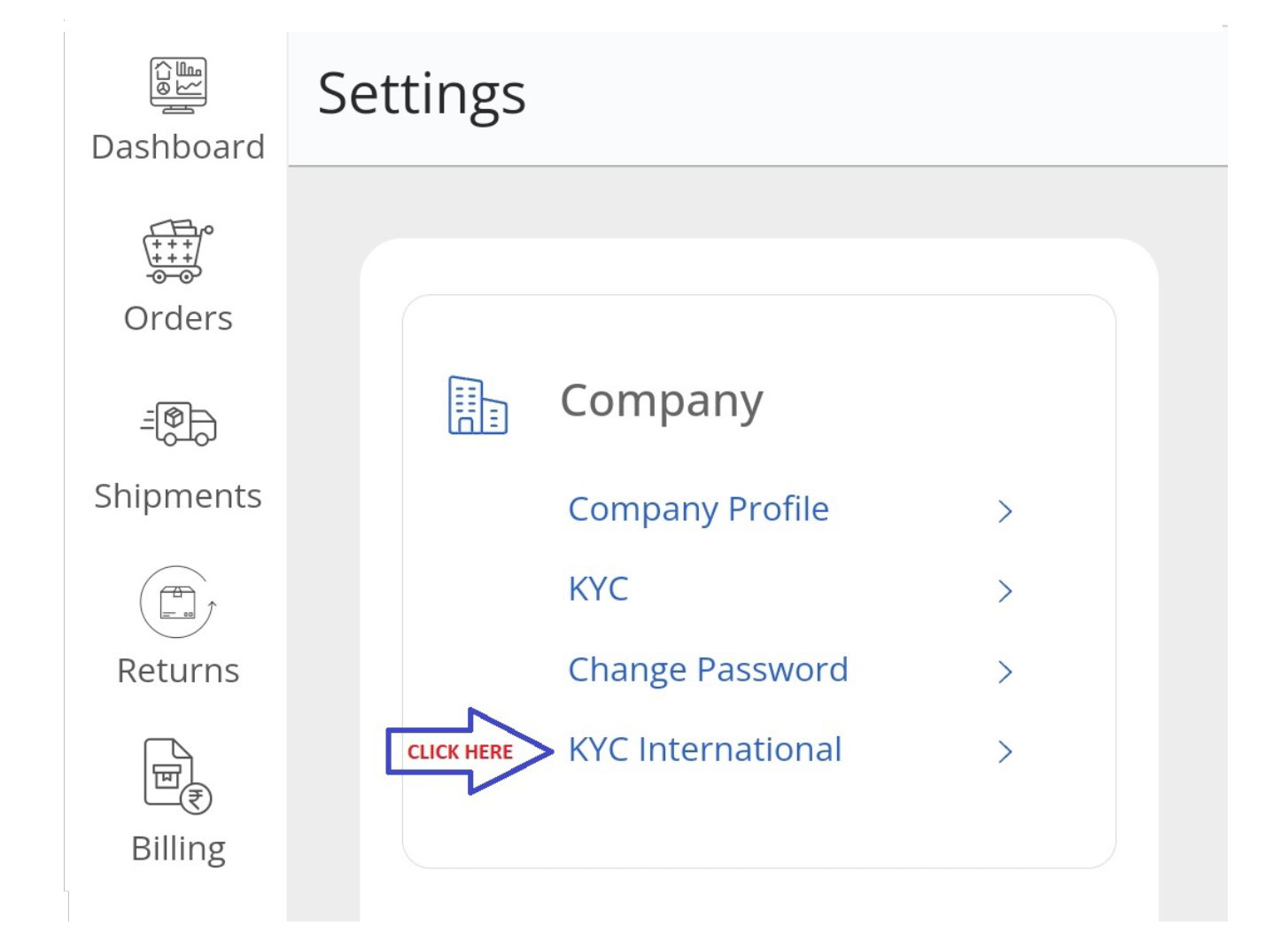 f) Upload the requisite documents – IEC (Import Export Code) and AD (Authorised Dealer) Code alongside your organisation type here. It is mandatory to upload the two documents to proceed with international shipping. Please note that the IEC and AD Code Documents must be in self-attested format.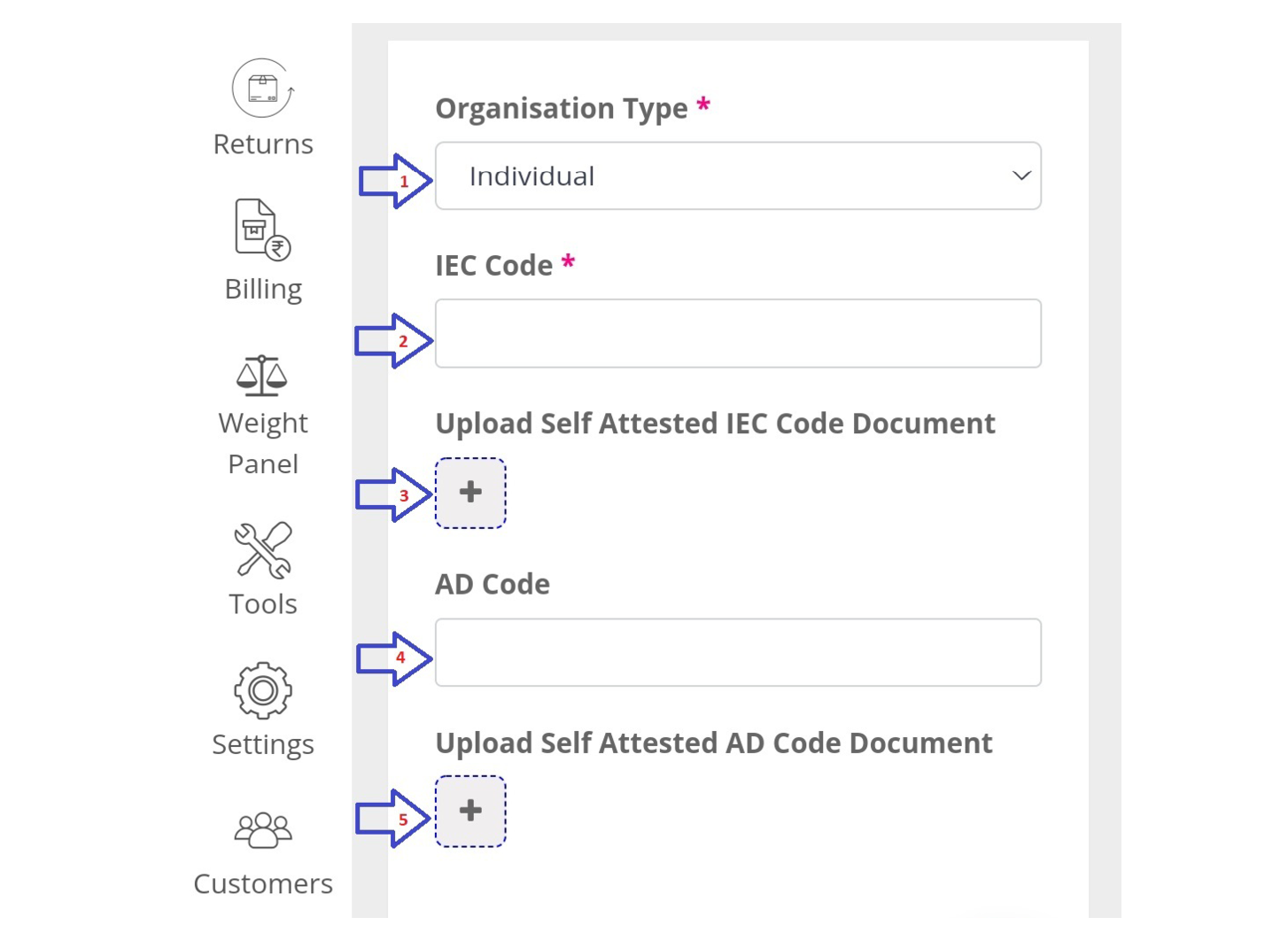 Frequently asked questions
Is Sign Up Free At Shiprocket X?
Yes. You can sign up at Shiprocket X for free. All you have to do to start shipping is recharge your wallet in multiples of 500, and you're ready to go.
Can I ship internationally without an IEC?
No, since IEC is mandatory for all international shipments or to start a business that deals with imports and exports in the Indian territory.
What is the estimated delivery time for international orders?
International orders get delivered via Shiprocket X within 6-8 days of order pickup when shipped via SRX Express and within 10-12 days when shipped via SRX Premium.
What are the customs duties and tariffs involved while shipping internationally?
Companies that are in the export-import business need to abide by these regulations and pay customs duty as required. You can learn more about customs duties and tariffs here.