10 Great B2B eCommerce Examples in India (2023)
What is B2B eCommerce?
Business-to-business e-commerce, also known as B2B ecommerce, refers to selling products or services via online exchanges between companies. For wholesalers, manufacturers, distributors, and B2B sellers, buying efficiency and effectiveness increase since orders are executed digitally.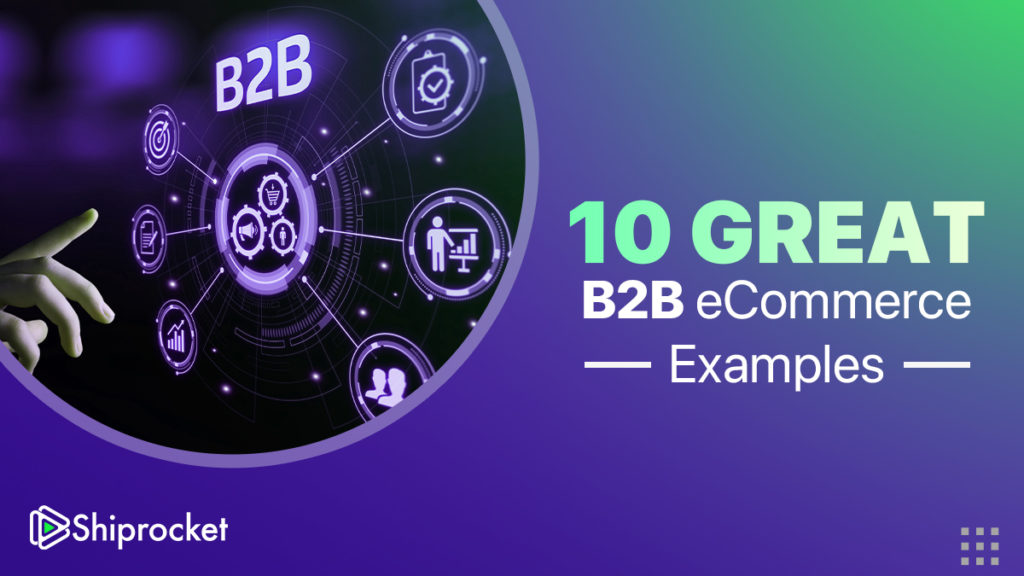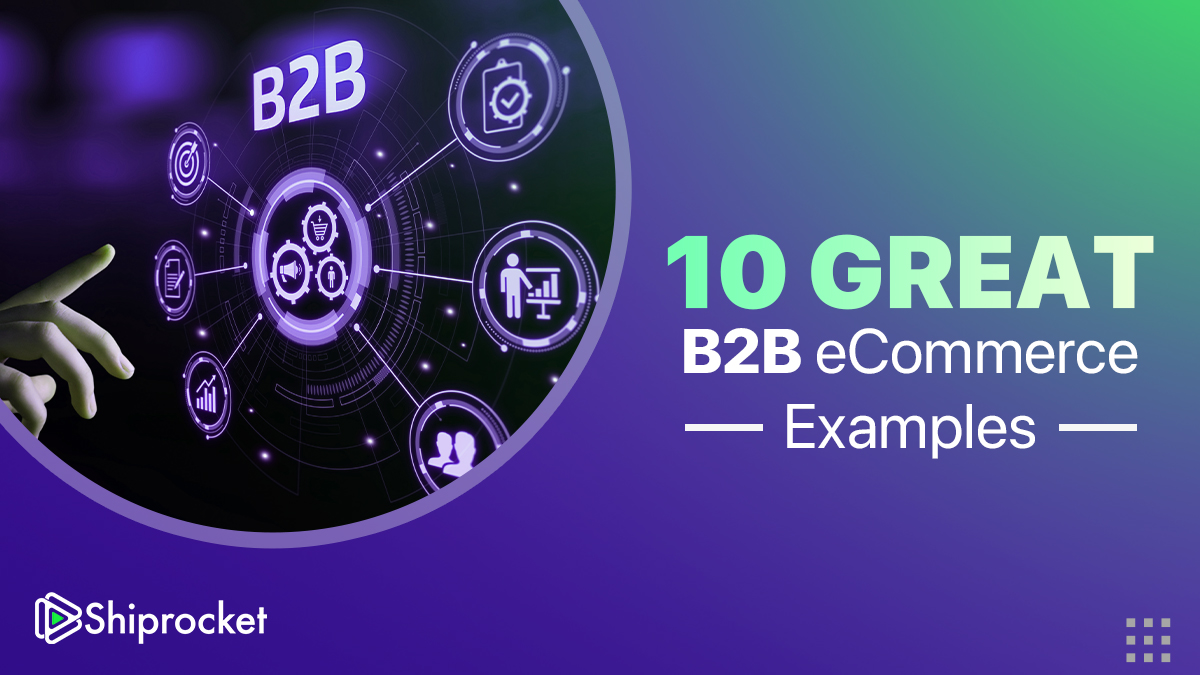 The digital transformation of businesses, including corporations, financial institutions, hospitals, small businesses, the government, etc., has been credited with the current success of the B2B industry in India. By utilizing richer data and automated procedures, every company is improving its offerings' B2B supply chain.
Examples Of Top 10 B2B eCommerce
1. Amazon Business
After obtaining FDI approval in 2015, Amazon India entered the B2B sector. In India, as well as the rest of the world, it is the most reputable brand. They provide business owners with access to their extensive network of suppliers for simple ordering and substantial volume discounts, and they have a high success record in the D2C category. Businesses with a valid business license can join this members-only site, which is presently accessible in Bangalore and Mangalore with ambitions to expand to additional locations.
2. Indiamart
Indiamart is a pioneer and the first Indian eCommerce company that set up the steps to succeed in the Indian B2B industry. Indiamart was founded in 1996 to make conducting business simple. It is an online marketplace where manufacturers and buyers connect and exchange information, products, and services. As of 2020, Indiamart had 102 Million+ buyers, 6 Million+ suppliers, and 67 Million+ products & services listed on its website.
3. Udaan
Udaan is a B2B trading marketplace that caters explicitly to SMBs in India. In 2016, three former Flipkart employees founded a company to modernize trading practices in India. The portal's initial focus was on managing logistics for startup companies in the apparel and electronics sectors. Udaan quickly began work on creating a full-stack eCommerce marketplace for SMBs in the nation after observing exponential development. Udaan is one of the Indian businesses that are growing rapidly. In 2018, Udaan joined the unicorn club.
4. JioMart
JioMart is a partnership between Jio Platforms and Reliance Retail. It had a soft launch in December 2019 and a full launch in May 2020. It began as a site that dealt with groceries before branching into fashion, household goods, and lifestyle products—serving almost 200 towns and cities across India. The app had more than one million downloads within the first week of release. As of 2020, Jiomart was 10000 employees strong. In August 2022, JioMart signed an agreement with Facebook to launch the first-ever end-to-end shopping experience on WhatsApp, using its chat solutions to power its grocery shopping service in India.
5. Alibaba
Despite not being a major Indian eCommerce player, Alibaba, with a $291.05 billion market cap, is undoubtedly the market leader globally (March 2022). Although based in China, Alibaba has achieved a phenomenal position in India's B2B eCommerce sector.
6. Exporters India
Exporters India is a B2B multi-seller portal established in 1997 and has been onboarding Indian producers and sellers to sell their goods in India and other countries. B2B eCommerce platforms like Exporters India have provided a platform for Indian buyers, sellers, manufacturers, and retailers to connect with enterprises abroad. Additionally, it has been instrumental in speeding the expansion of Indian eCommerce.
7. TradeIndia
Another Indian B2B multi-seller portal for local and international small enterprises is called Tradeindia. It provides them with a uniform platform to market their goods and services. TradeIndia provides top services through its B2B multi-vendor platform to international and Indian organizations. With about 4 million dealers and buyers, it has a database of more than 5 million registered members.
8. Ninjacart
Ninjacart is a fresh produce supply chain business that directly links farmers with merchants, restaurants, and service providers. It has a network of more than 1,200 warehouses and 200 collection centers in India. Ninjacart's supply chain is designed to transfer produce from farmers to shops and enterprises across seven cities daily in less than 12 hours-using internal applications to drive end-to-end operations.
9. Upscale
Yeshu Singh, Sandeep Singh, and Amit Mastud founded Upscale, a cutting-edge sales interaction platform with the support of notable investors, including GSF Accelerator, Java Capital, and Powerhouse Ventures. Upscale automates sales outreach by utilizing various channels, including text messaging, LinkedIn, phone calls, and more. Their platform streamlines regular tasks, simplifies the sales outreach process, and gives sales teams an easy-to-use tool to hit targets without hassles.
10. LoadShare
Load Share is a large-scale logistics company founded by Pramod Nair, Raghuram Talluri, Rakib Ahmed, and Tanmoy Karmakar. It provides order fulfillment services, first-mile, line-haul, last-mile deliveries, third-party fulfillment, and modular logistics software solutions. By providing technology, subject knowledge, and pan-India operations to small and medium-sized enterprises, LoadShare aims to provide best-in-class and prime industry solutions.
Conclusion
There are several prospects for expansion in the B2B market. The B2B industry will keep expanding because it significantly impacts firms and helps them reach and comprehend their end customers.
It is not just the products and services that make B2B great. Startups have much room to expand in logistics, supply chain efficiency, analytics, and automation. B2B companies majorly benefit from technological developments. With Shiprocket, B2B eCommerce companies can leverage technology and provide a great post-purchase experience.
Calculate Your Shipping Costs Now