How Shiprocket Helped This Instagram Store Ship Its Products Effortlessly?
Following your dreams and starting a business is not that difficult these days. All you need to start a business is a business idea and passion for turning your dreams into reality. Gone are the days when you had to set up an office or a store and buy the inventory to start a business.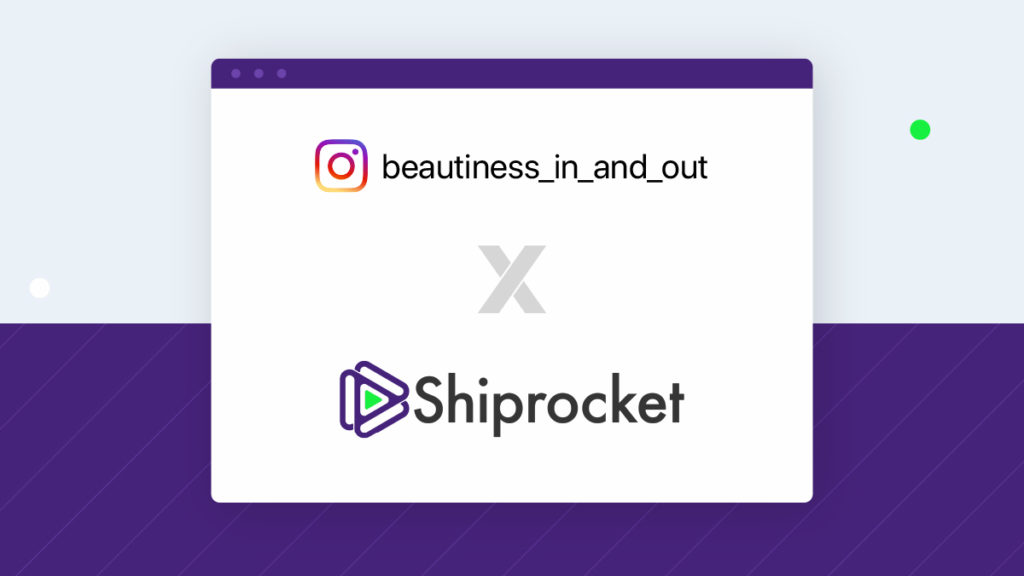 Now you can start a business online without an offline store. That's precisely what our seller, Nikita Agarwal, did and started her own beauty products business on Instagram.
India has lately witnessed good growth in beauty and personal care startups since 2014. The startups have enjoyed significant growth during the COVID-19 pandemic, with customers moving towards online buying.
Establishment of Business on Instagram
Seeking growth in the sector, Nikita Agarwal, who herself is a beauty and makeup products lover, started her business. She started her Instagram page by the name of beautiness_in_and_out. She sells high-quality beauty and makeup products in an affordable range.
Nikita Agarwal decided to name the page beautiness_in_and_out because she believes that every person is beautiful from inside and outside. She tries to solve the problems of her buyers by helping them get access to high-in-quality beauty products that are soft and safe on the skin at affordable rates under one Instagram page. The price range of the products varies from Rs 10-300.
Challenges Faced by the Brand
Nikita Agarwal started her business in January 2021. The first challenge that she faced was a lack of reach. However, she believes in hard work and has tried to solve her customers' concerns by offering them beauty products at affordable rates.
Starting with Shiprocket

Shiprocket was referred to her by her friend. She started with the platform as it is easy to use, and she can choose from different courier partners.

She says Shiprocket is an excellent logistics company to work with. The Shiprocket App is easy to use and convenient. With Shiprocket, she can choose from various courier partners as per the pricing and delivery date.
Nikita Agarwal wants to grow her business and get more customers through Instagram and other social media channels. She believes that one must be consistent, active, and never lose hope. And one shall achieve everything one has ever dreamt of.
Calculate Your Shipping Costs Now