Top 10 Payment Gateways For Your eCommerce Website
Did you know, payments using mobile wallets are projected to increase from 8 to 15 percent by 2020, and by 2022, almost 500 million people are going to pay digitally for their online purchases. Therefore, as a seller it is important you keep in mind the importance of secure payment gateways and the effect they have on your business.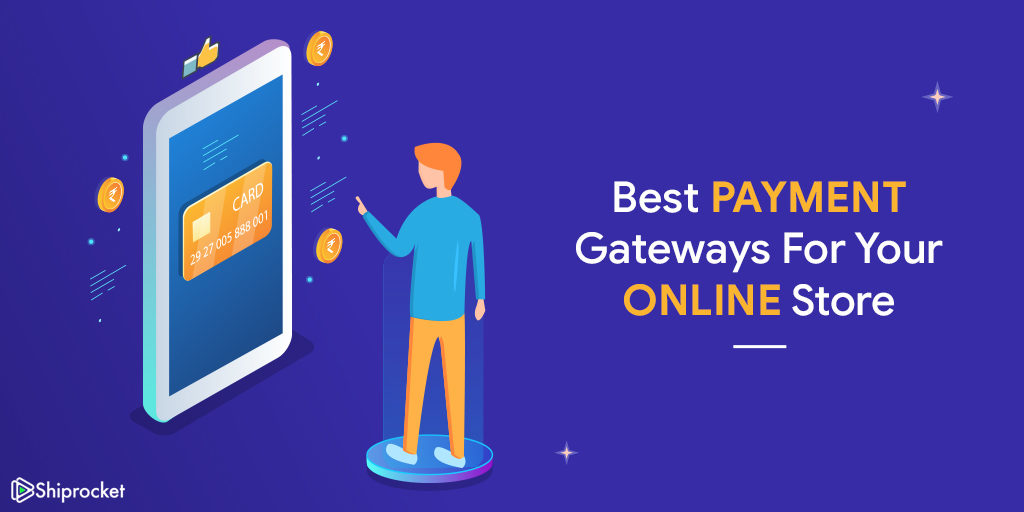 As we are heading towards a more digital approach in our everyday operations, secure payment gateways add an extra layer of security for buyers when they pay for their goods online. Even your business can cut down on additional hassles and reduce RTO with a proper online payment gateway. But as a new seller who is just starting with online selling, choosing one can be a difficult task. Here are 15 payment gateways performing well with the current trends.
What to consider when choosing a payment gateway?
Cost of Setup

Setup time

User Interface and experience

Payments options offered
Support offered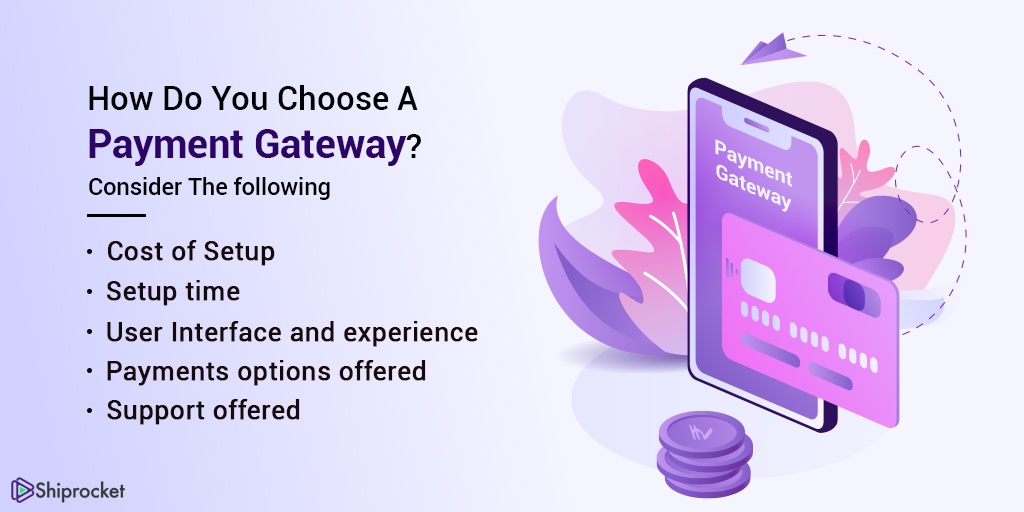 Payment Gateways for your eCommerce business
PayU is India's largest payment gateway with over 30000+ sellers to its name. They have grown over time and have big companies like Jabong and Myntra in their account. In 2015, they re-branded their company and launched PayUbiz for business enterprises and PayUmoney for SMB and regular customers. They offer payment options like credit and debit cards, mobile wallets, etc. PayUbiz plans start from Rs. 4900 and go up to Rs. 29000 while PayUmoney has no setup fee. Brands and small sellers alike extensively appreciate PayU's customer support.
Transaction fees:
PayUmoney: 2%
PayUBiz : 2.20% to 3.90% (depending on plan)
RazorPay offers its customers a smooth platform to collect payments. They provide payment options like credit and debit cards, net banking, UPI, and mobile wallets like JioMoney, Ola Money, Mobikwik, FreeCharge. Along with these, they have easy to integrate APIs and 24*7 customer support to accommodate any complaints and queries from buyers and sellers alike.
Transaction fees: :
2% for domestic transactions
3% for International cards
CCAvenue is a significant player in the field of online payments. It offers around 200 payment options including major credit and debit cards like Amex, JCB, Diners Club, MasterCard, and VISA. Their start-up plan is free of cost while the privilege plan costs up to Rs. 30000.
Transaction fees: 1.99% – 2.99%
Instamojo is a leading payment gateway that started as a small startup to collect payments for digital goods. It has now become a famous product for MSMEs. It is enabling eCommerce for a lot of sellers by providing 'payment links' and 'free online stores.' These bring out simplicity in the process and help sellers reach out to customers efficiently.
Transaction fees: 2% + Rs.3
EBS
EBS gives you an option to collect payment through credit card, debit card, and net banking. It offers multi-currency process and is a reliable source if you're looking to sell to an international audience. They have recently lowered their setup and maintenance costs owing to the increasing competition.
Transaction fee: 1.25% – 3.75% (depending on plan)
If you are looking to target a global user base, then Paypal is your best option as it is a platform available in 200+ countries across the world. They offer payment options in over 100 currencies. You can hold balances in up to 26 currencies in your account and withdraw up to 60 different currencies into your bank account with Paypal. Also, they do not charge any withdrawal fees when you transfer the received sum to your bank account. It takes very few details such as account details and your PAN card number. Thus, if you're aiming at an international segment of buyers, go ahead with Paypal.
Transaction fees: From 1.95%
A recent yet significant player in payment gateways is Paytm with it's RBI approved semi-closed wallet. Furthermore, they provide you with an integrated payment gateway which supports Visa, MasterCard, Amex, Discover and Diner credit and debit cards. Paytm accepts both domestic and international cards. As of now, they do not offer a gateway for global payments and multi-currency transactions. Their mobile payment gateway is one of the best and most required.
Transaction fees: 1.99%
Mobikwik
Mobikwik was a renowned name for mobile recharges, and slowly they have grown to also provide payment gateways for small and medium level business enterprises. Their portal is optimized for mobile and is known to be one of the best. No withdrawal fees, easy integration with Java, Asp.net, WordPress, Magento, etc., and acceptance of all major credit and debit cards are a few prominent features.
Transaction fees: TDR is free for the first 15 days post which 1.9% plus GST
DirecPay is a leading payment gateway that offers multi-currency support, no withdrawal fees, integration with significant carts like Joomla, CubeCart, Magento, CS-Cart, PrestaShop, OpenCart, etc. Currently, it provides a free and corporate plan for users. These plans have different transaction fees and a few different features. They have mobile apps for Android and iOS.
Transaction fees:
2% for domestic transactions
3% for International cards
BillDesk is an old, long-running payment gateway in India. They offer payment via all major credit and debit cards and are a reliable payment gateway for your business.
Choose the payment gateway that aligns the best with your business and provides you services at affordable rates. As payment gateways make a significant part of your business, be wise and invest appropriately.
Do I need more than one payment gateway?
If you process large volumes of orders, it is advised you have more than one payment gateway. If the volume is less, one payment gateway works.
What is a transaction fee in payment gateways?
Bank card issuing associations charge a percentage of the sale for the use of their cards, and this amount is referred to as a transaction fee.
What is a gateway fee?
A gateway fee is applied by the transaction processor to cover the costs of receiving and processing the transaction. It is like a small commission you pay for every transaction that goes through the payment gateway.
Calculate Your Shipping Costs Now