Big Data Analytics for Improving Supply Chain Management (SCM)
Data has gained prominence into becoming the most valuable asset for present-day businesses. Considering the majority of the businesses have an online presence, a tremendous amount of data is produced daily within the supply chains. However, data, as opposed to capital, is inefficient without the right tools and techniques for gaining valuable insights from it. Shiprocket has been using Big Data and AI tech for generating superior visibility of TAT, along with reducing costs for each shipment. Read on to find out the importance of Big Data Analytics for improving the supply chain management (SCW).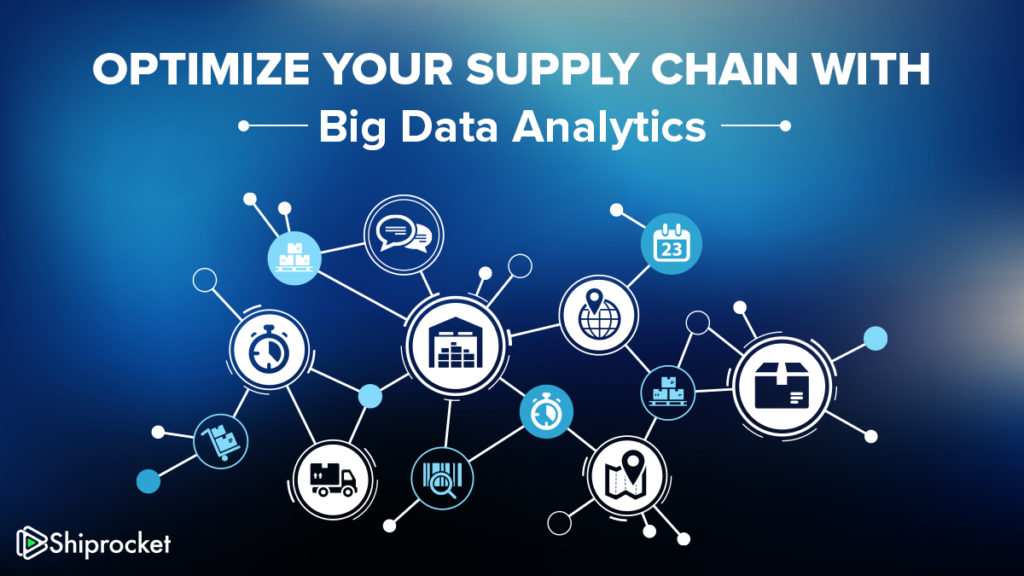 What is Big Data Analytics?
It is mostly a convoluted means of analysing vast and varied sets of data (hence, termed as Big Data), for unscrewing relevant information, such as hidden patterns, undiscovered correlations, market trends, or buyer's preferences. The generated data is then helpful in taking well-versed business decisions.
Importance of Big Data Analytics
Competitive Advantage
In the majority of the companies, the total volume of data surpasses the ability to be analysed.. Resultantly, supply chains struggle in collecting the right data and piecing together the exceeding amount of information. It causes lower visibility into the processes and grows vulnerability to risks and increase in the cost of disorders.
Supply chains, such as Shiprocket that foster broad analytics and exercise cognitive technologies succeed in facilitating visibility throughout their business and enjoy a definite competitive advantage over those who do not. Click here to know more about Shiprocket's best-in-class features that make it the best in the business.
Better Forecasting
Big Data analytics is nothing but a fusion of machine learning and location intelligence. This blend of the technologies enables a business to capture, store, and generate relevant results out of the vast data. By visualising the best insights, algorithms can be produced, leading to the identification of patterns that helps in predicting the most precise results.
The use of such analytics may differ from business to business, but as a common denominator, such technology helps in realising the expected costs and analysing the overall business performance and revenue generation.
Cost-Effective
Artificial Intelligence is one extraordinarily useful tool and example of big data analytics that is helping businesses in meeting the dramatically increasing expectations of customers. Part of Shiprocket's success is based on its effective use of AI. Through the AI-backed Courier Recommendation Engine, sellers are able to ship their products with the right courier partner, enabling them to deliver their products on time.
Not only did it help our sellers in improving their business performance but also reduced their operational costs through a precise forecast. It is the means of achieving cost-effective practices that advanced data analytics has grown influence and is ratified in businesses.
Conclusion
As digital transformation continues to accelerate, the need for data analysis becomes severely essential. By embracing advanced analytics into the supply chain, various business risks can be moderated, and operations can be run more smoothly.
If you also want to grow your eCommerce business and experience hassle-free shipping that is powered by exceptional tech-driven solutions, register today with Shiprocket.
Calculate Your Shipping Costs Now