eCommerce Shipping
Cheapest Way to Ship Large Packages?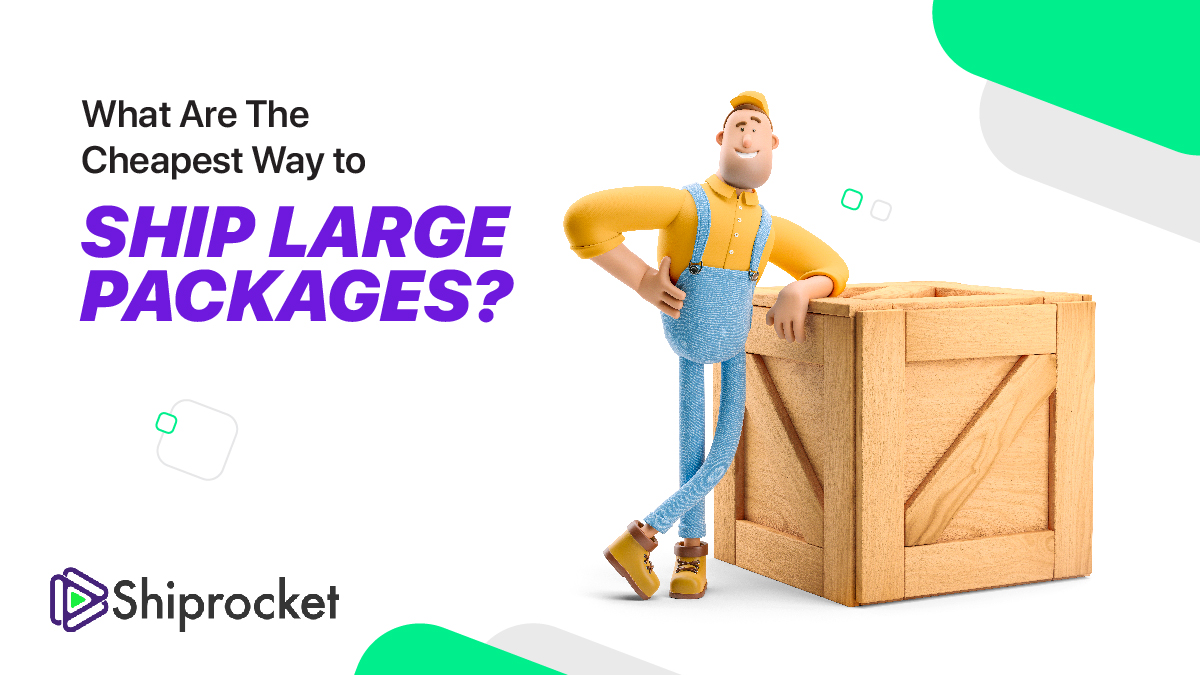 Shipping large, heavy-weight, and oversized packages are never easy and can be a big pain point for sellers. One of the major problems that sellers face when it comes to shipping large packages is affordability.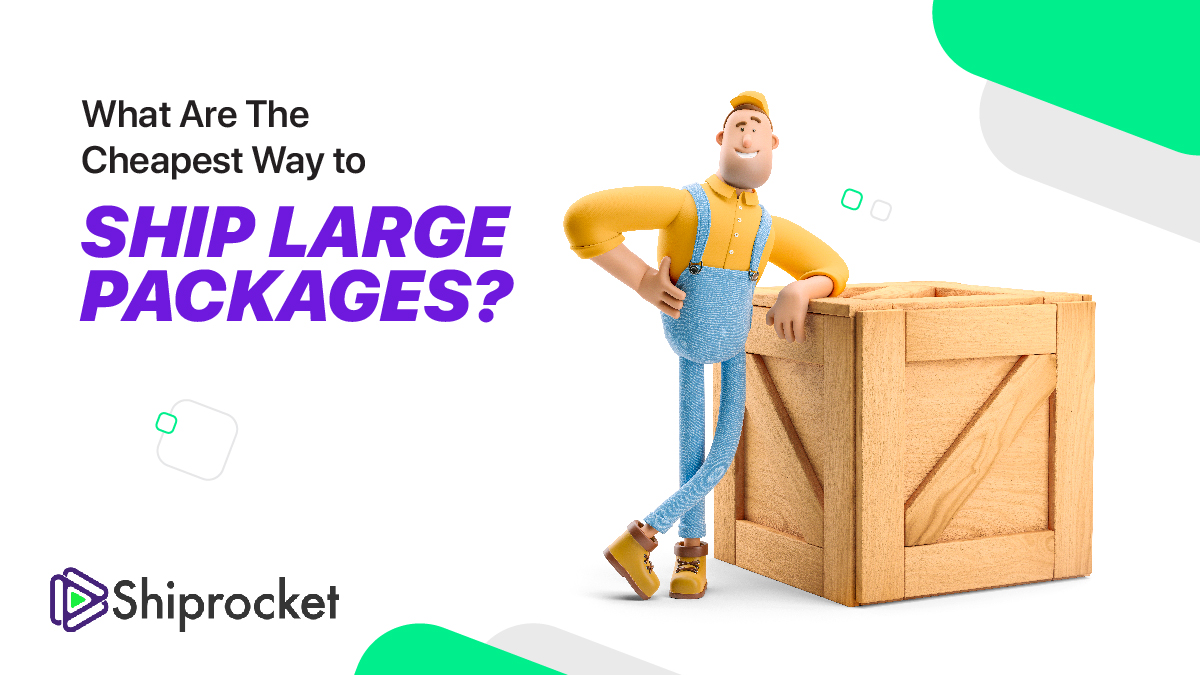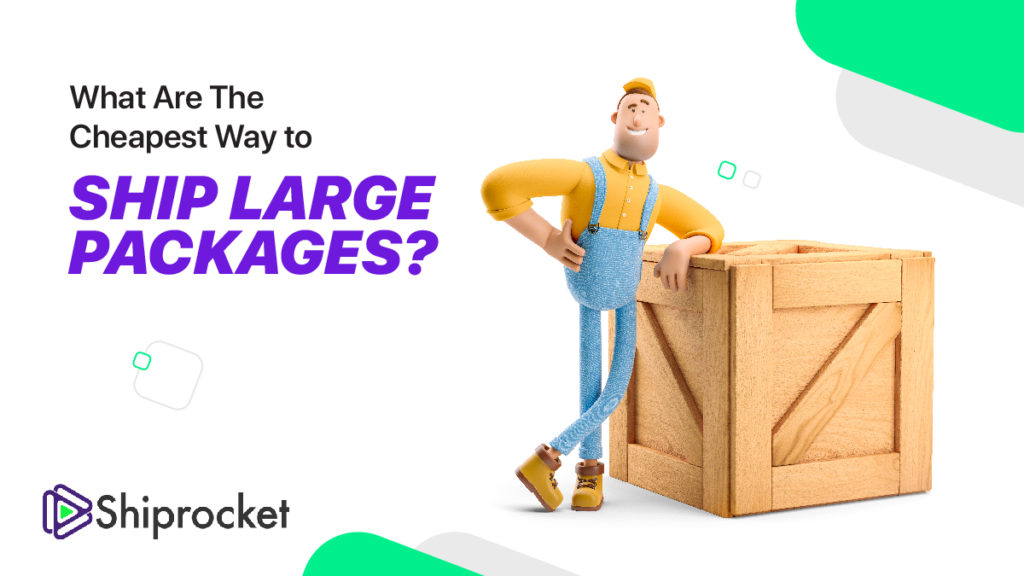 However, there are plenty of carriers in the industry that offers easy, affordable, and fast shipping of big and bulky packages. But the question that arises here is, what all can be considered and done in order to ship large packages.
Let's answer that question first!
What to Consider When Shipping Large Packages?
There are a lot of things to consider when shipping large packages. From courier partner to weight of the package, from the rate of shipping to the number of packages in the shipments.
Let's take a look at some of the things to consider when shipping large packages:
Dimensional Weight
Dimensional weight is also known as the volumetric weight of the package. It is on the basis of this volumetric weight and how much space the package occupies, the courier partner would calculate how much the package would weigh and how much it would cost for the package to ship.
Fragile Items
Another thing to keep in mind is the fragility of the items; how delicate the items in the package are, if the package needs to be handled with care. In that case, it is important to choose a carrier partner that specializes in handling fragile items.
Origin and destination of the package
Carrier partners use the origin and destination of the package to calculate the shipping rate on the basis of the shipping rate. The farther the shipping zone, the higher the cost of shipping. It is important to choose the shipping courier partner according to the zone.
Choosing the right package
It is important to choose the right package when shipping heavy and large items to ensure that the items are protected during transit.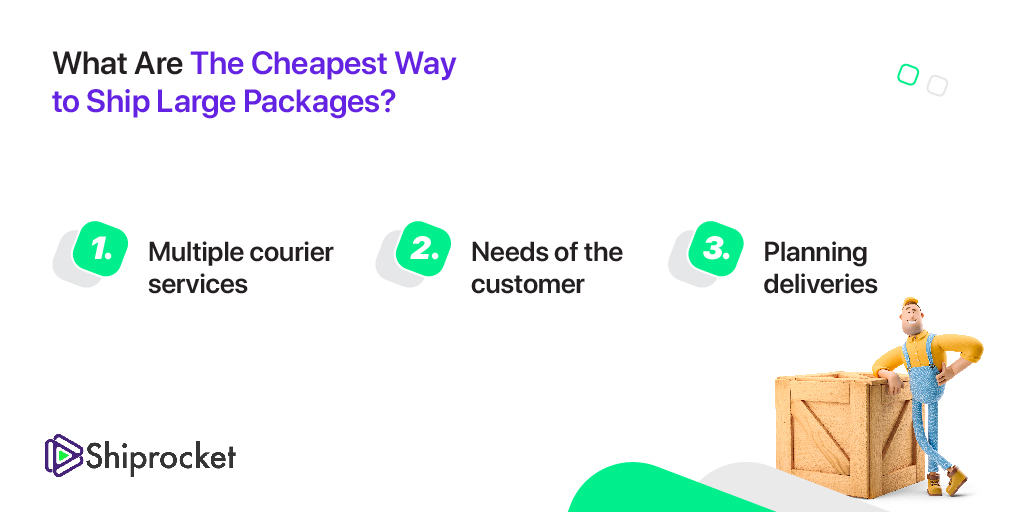 The cheapest way to Ship Large Packages in 2022
Let's understand some of the tips that can be used to ensure that large packages are shipped in the cheapest way
Multiple courier partners
One should always try out multiple courier partners instead of sticking to one courier partner for all their shipments. By choosing different courier partners, one can save money by shipping within a constrained budget.
Consider the Needs of the Customers
It is important to understand the needs of the customer before the shipping partner is decided upon. One should know when the customers want their packages to be delivered; as soon as possible or they can wait for their deliveries.
Efficiently Delivery Planning
It is important to create shipping schedules and plan deliveries in advance. This will save money for you and your customers. For example, choosing a low-cost railway carrier partner will save money when compared to shipping through the air, although it might take a lot of time.
Calculate Your Shipping Costs Now